Best Productivity Apps for Employees Working From Home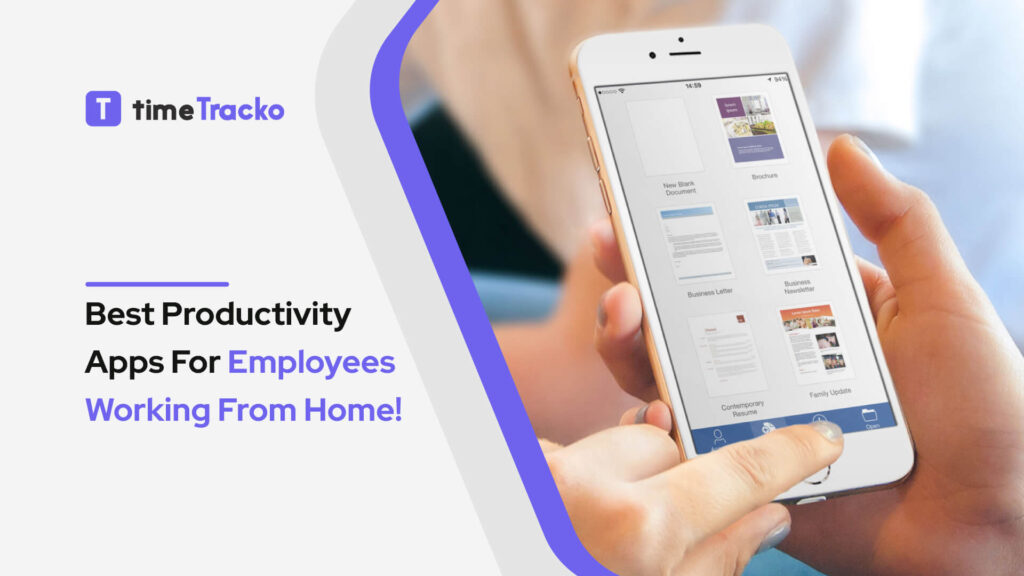 The advent of the digital transformation era has increased many companies from working from home models. Working from home is considered to be more productive.
From my point of view, productivity is not only about making the work more effective, but also having the development of self-confidence, motivating yourself, creativity, and analyzing your ability. Working from home can boost the productivity of an organization.
Lots of companies have initiated work from home rules. If an employee is productive, there will be the growth of an organization.
Best Productivity Applications for Remote Employees
Through some sources, it is known that 50% of workers had jobs compatible with some remote work in 2014.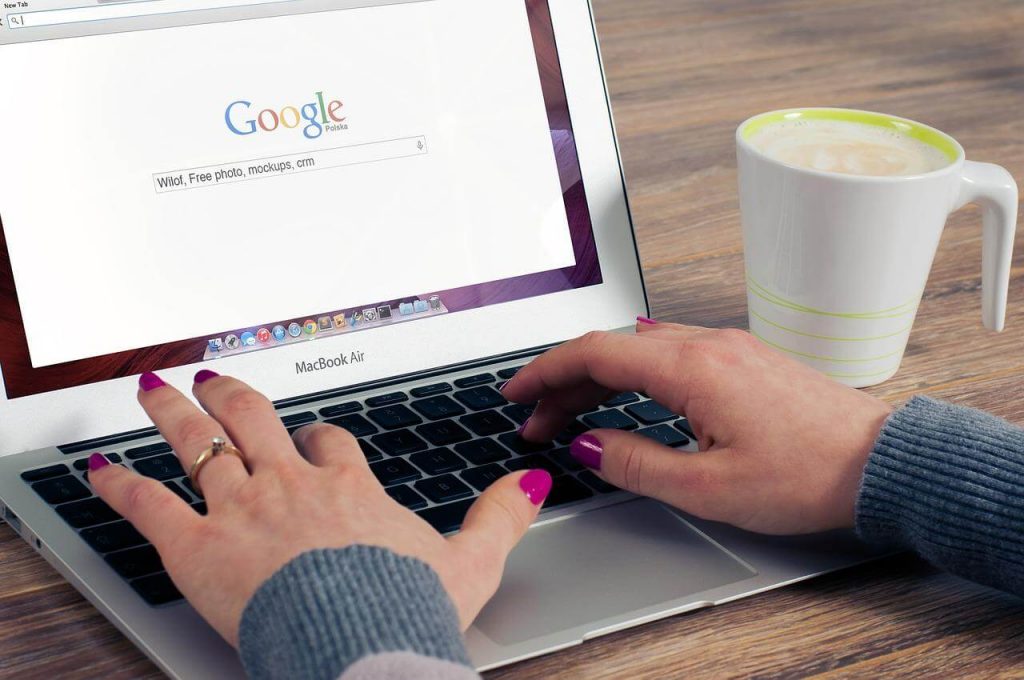 After the rise of COVID -19, it has led to a vast increment in work from the home attitude in both companies and employees from the recent data published in the market all over the world.
This sudden change in working nature is facing a barrier of communication and collaboration when an employee works in a different location to his/her teammates.
Moreover, motivation and distractions have become a problem when all the gentle nudges of having supervisors, teammates, and that distinct sense of being at work is not present.
People used to stay connected through google meet, zoom, skype, etc. Modern technologies have made it possible to invent various applications to stay productive by working from home. They should not visit the office daily for work.
The challenges addressed above are tackled by using the applications discussed below.
Among the various applications in the market, some of the popular ones are that measure productivity for employees working from home are mentioned below:
Clockify is a time measuring application that enables team members to track their work hours. It comes with options for monitoring an employee's choice and starting and stopping a timer while working, adding time after work is done, or using a timesheet.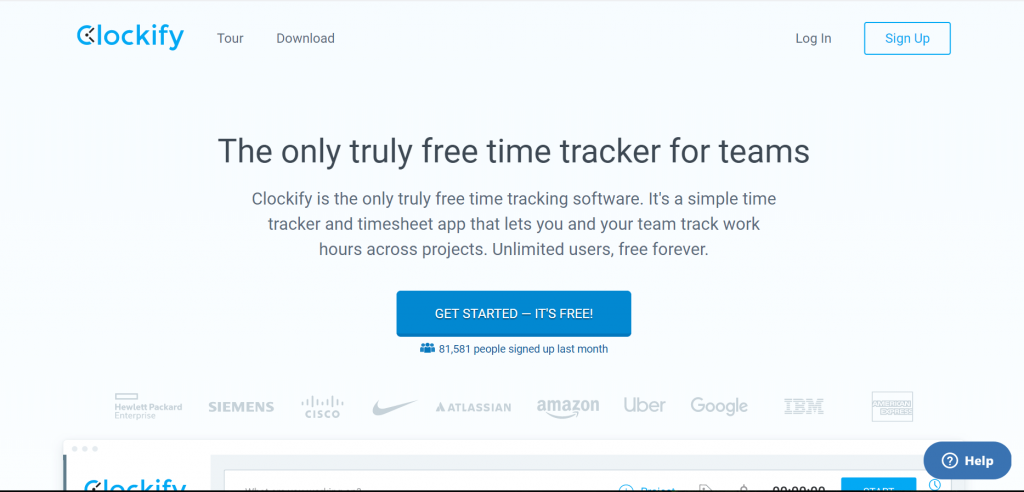 This application's feature is that it is useful in viewing the work in a team. After the work is complete, a report is generated, revealing accurate hours of who worked, when, and what.
Clockify is a useful application for productivity measurement. It provides us with a clear picture of the proof of hard work invested in completing the task within a given period.
Features of Clockify:
Clockify is the number one-time tracker app in the world.
Simple time tracker and timesheet app that exports reports and measures employees' productivity.
Billable and non-billable hours.
It can be used from mobile or web devices, so it is easy to use.
Benefits of Clockify:
Determines project progress
Free research services
Easy to use
Price of Clockify:
Plus package costs $9.99 per month
The premium package costs $29.99 per month
An enterprise plan is $9.99 per user per month.
Available for Web, IOS, Android, Windows, Linux, and Mac.
Slack is a messaging platform that almost all organizations around the world use. It is one of the real-time messaging applications that connect people worldwide.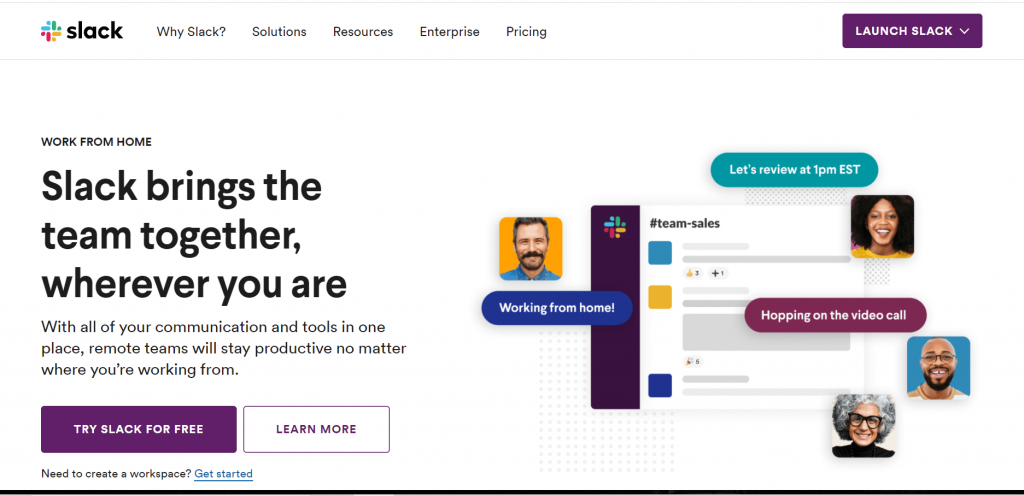 It helps to replace essential emails inside your company. American software company Slack Technologies developed it. It is the most effective application for remote workers.
Slack is getting popular day by day as remote workers are increasing, and work from home has also become a trend. It offers one-to-one or group communication, so people find it very useful.
Features of Slack
It supports effective communication, either one-to-one or group. Direct messages and group conversations are available.
Slack has different channels, i.e., public channels, private channels, and shared channels that bring people and information together. You can work on various projects using media.
You can have private communication with your colleagues.
Benefits of Slack
Helps ineffective communication
You can pause your notification in slack using the do not disturb mode.
Drawbacks of Slack
Not possible to retrieve important information due to a large number of messages.
Price of Slack
The standard plan costs $6.67 per month per person
Plus package includes $12.50 per person per month
There is also an enterprise grid plan
Available for Web, IOS, Android, Windows, Linux, and Mac.
Nozbe is a task, time, and project management software that helps a team streamline a team member's joint schedules. The work is organized by listing the tasks assigned in a to-do list, then associating with the related projects and prioritizing them.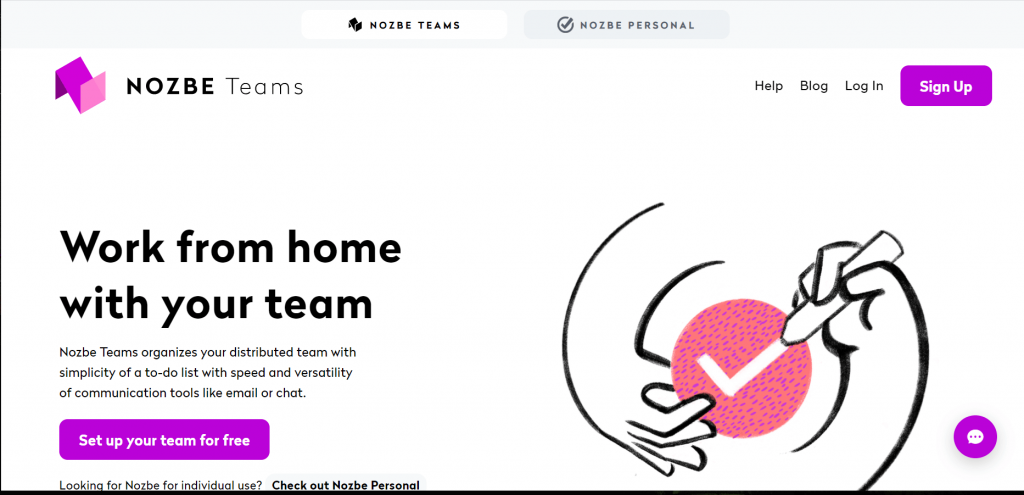 The best feature it provides is viewing a team member's to-dos in this application's calendar section. Thus, these applications are useful for enhancing productivity in the remote working nature.
Features of Nozbe
Provides a calendar section for team members to view to-do lists.
Efficiently manage the task and project.
Provides a platform for effective collaboration.
Benefits of Nozbe
It is a collaborative to-do app with cross-platform support.
It provides reliable security.
Price of Nozbe
A business plan costs $78 per month.
Small business costs $18 per month, which can be used up to eight users
solo/duo access to 1-2 user costs $10 per month
Available for Web, IOS, Android, Windows, Linux, and Mac.
Doodle is an online calendar application used to keep track of the deadlines given. On top of that, it helps organize tasks and meetings in a planned manner.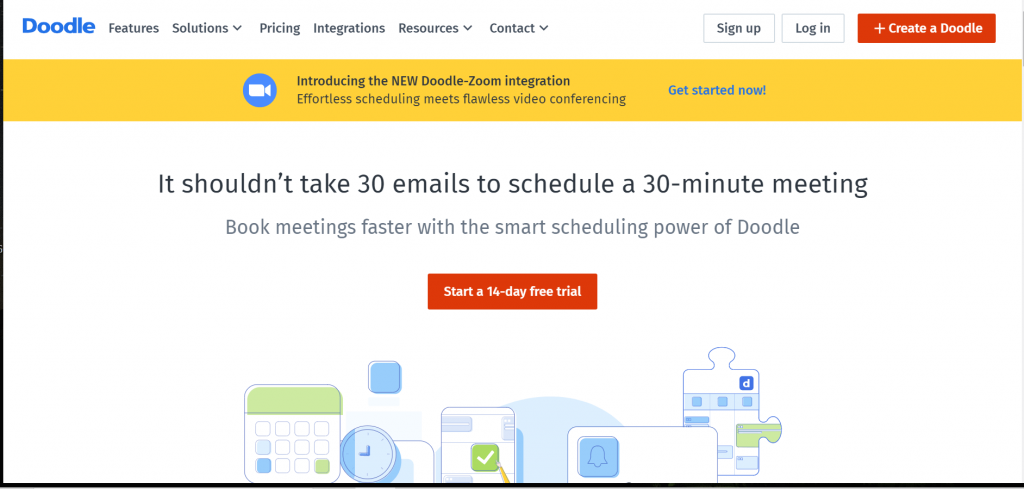 It is useful for productivity measures in an organization since it minimizes emails and circulars by arranging online meetings much faster without any hassle.
While a meeting is set, one will check team members' availability based on their respective time zones and conduct doodle polls.
Moreover, deadlines and automatic reminders are sent to the related parties before the meeting so that the absentees are listed.
Features of Doodle:
It is a native app for the iPad and iPhone.
It provides automatic and manual reminders.
It has a feature of custom design and branding.
Benefits of Doodle:
The simplest way to schedule meetings with clients, colleagues, and team members.
It provides user-friendly calendar tools.
Price of Doodle:
The private plan costs €29 per year.
The business plan costs €49 per year.
Available for Web, IOS, Android, Windows, Linux, and Mac.
Google Drive is an application offered by Google mail, enabling one to store many files and share them between the teams related. It is cloud storage. An organization may work in a shared word editor, spreadsheet, or PowerPoint.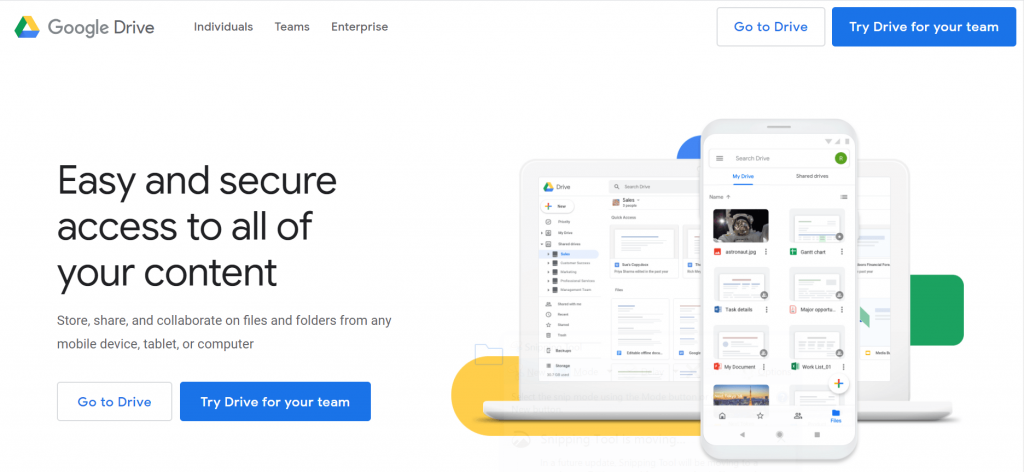 All the changes made and edits done are synced and saved in real-time. Authorized users can access the files saved from any part of the earth.
Google Drive is cloud storage that can store every file and folder safely and access them when required.
Features of Google Drive:
It provides offline google docs.
There is a smart google spreadsheet option.
You can access your files everywhere safely, and you can access them from everywhere.
Backup pictures and information to not worry even if it gets deleted.
Benefits of Google Drive:
Easy to search your files from everywhere.
Share your files with friends and colleagues.
It is cloud storage.
Price of Google Drive:
The storage of google drive is costly. The 15 GB of storage is free.
The most extensive storage is 30TB, which costs $299.99 per month.
Available for Web, IOS, Android, Windows, Linux, and Mac.
Skitch is an annotation application that helps bring real-life ideas through shapes, sketches, and markups, enabling one to comment and hold visual discussions with team members.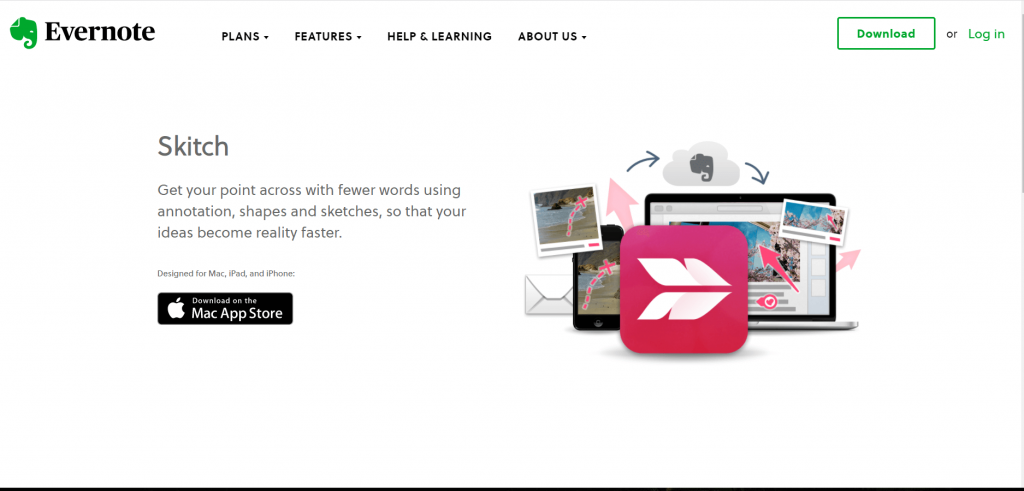 The user shares the project plans, blueprints, and designs, where everyone engaged, can annotate the changes. Here the limit is the imagination of the image and the type of task assigned.
Features of Skitch:
Skitch is a screen capture app.
Provides a screenshot with arrows, text shapes, and stamps.
Feature of cropping the image without the image editor app.
Benefits of Skitch:
It helps to boost productivity by making employees focus overwork as it sends several screenshots.
Price of Skitch:
It helps to boost productivity by making employees focus overwork as it sends several screenshots.
Available for Web, IOS, Android, Windows, Linux, and Mac.
Focusmate is a virtual co-working space created where one user is assigned to another online accountable partner. The time slots, as appropriate, are selected and produced in the calendar view.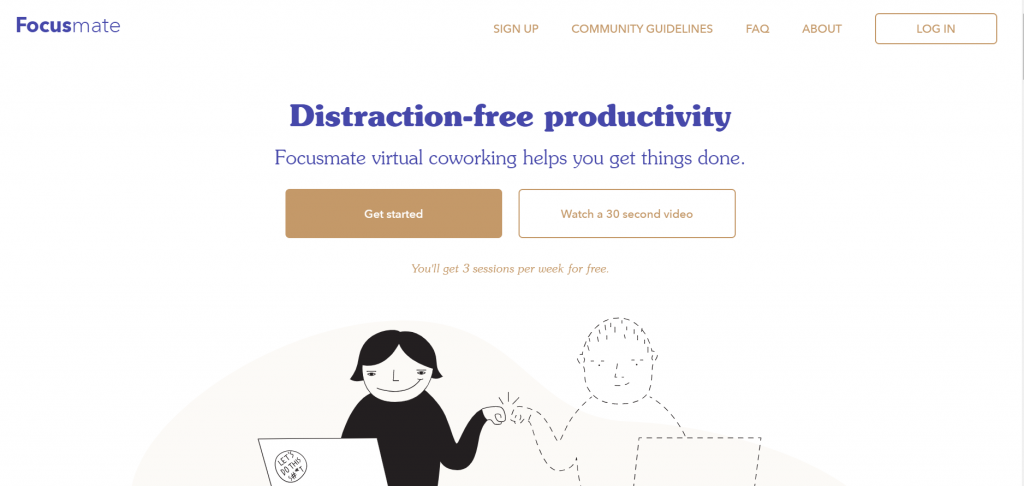 After that, a 50-minute live work session is kicked off in explaining the task's goals to each other; then, the work is carried out until the end of the course.
All you need is a web camera, microphone, and good internet connection to use focus mate on the desktop. Using a focus mate, you can not get hangouts with your friends. You can use it just to get a task and leave the session.
Features of Focusmate
It connects you with other professionals to finish the vital task.
You can work together with the team from the video.
It has a cloud-based virtual meeting platform.
Benefits of Focusmate
Avoids employees to be distracted.
It helps in getting things done more efficiently.
It helps you to focus on more critical tasks.
Price of Focusmate
It costs $5 per month for unlimited sessions.
It is free for three sessions, i.e., 1 hour every week.
Available for IOS, Android, and Windows.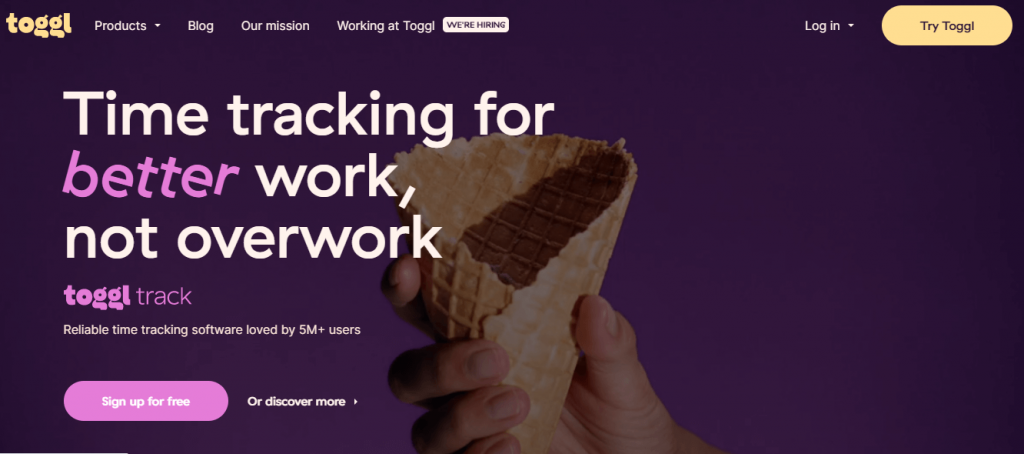 Toggl is an application that keeps track of the time spent on the work done. The key features are time tracking, boost profits, reports, and cross-platform.
The boosting of profits checks the fee paid. These reports generated by the application show how productive and profitable the time spent.
Toggl is also a top-rated application that helps boost employees' productivity. It is used mostly by small companies all around the world. It offers projected features with robust reporting.
Features of Toggl:
It helps to boost the profit of an organization.
It is used for tracking the productivity of an employee.
It provides reports about the working hours of an employee.
Benefits of Toggl:
Simple time tracking with powerful reporting.
Free time tracking is available.
Price of Toggl:
The premium plan is costly. It costs $18 per user per month.
The starter plan is $9 per user per month.
It also has an enterprise plan with a custom price.
Zoom is a video meeting application that is very popular. It is one of the software-based conference rooms used to conduct training, meetings, online classes, seminars, etc.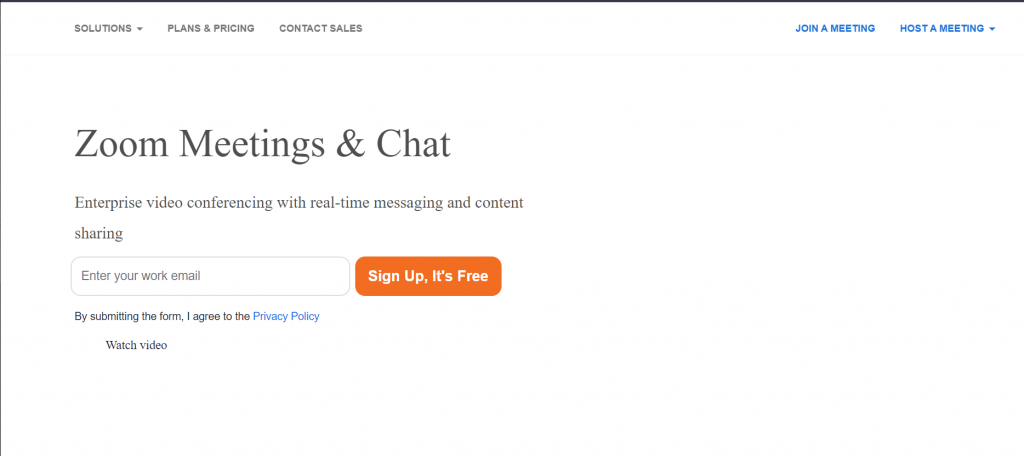 Due to the COVID-19 zoom application has become very popular worldwide. It is a video calling with real-time messaging and content sharing among workers. It is a video communication platform that is easy and most reliable.
It is used by every company, educational institution, and so on as it is a reliable and easy-to-use real-time application.
Features of Zoom
You can join from everywhere using any device.
It offers HD video and audio calls.
Supports more participants securely.
You can also share screens with your team.
Benefits of Zoom
It helps in real-time virtual meetings with team members.
Extremely easy-to-use interface.
Price of Zoom
You can sign up for free.
The pro plan costs $14.49 per month per host for more members.
For business plans, it costs $19.99 per month per host.
Available for Web, IOS, Android, Windows, Linux, and Mac.
Spark is an email client that collects and categorizes the emails from every account. Moreover, it prioritizes the emails most important emails and filters the rest.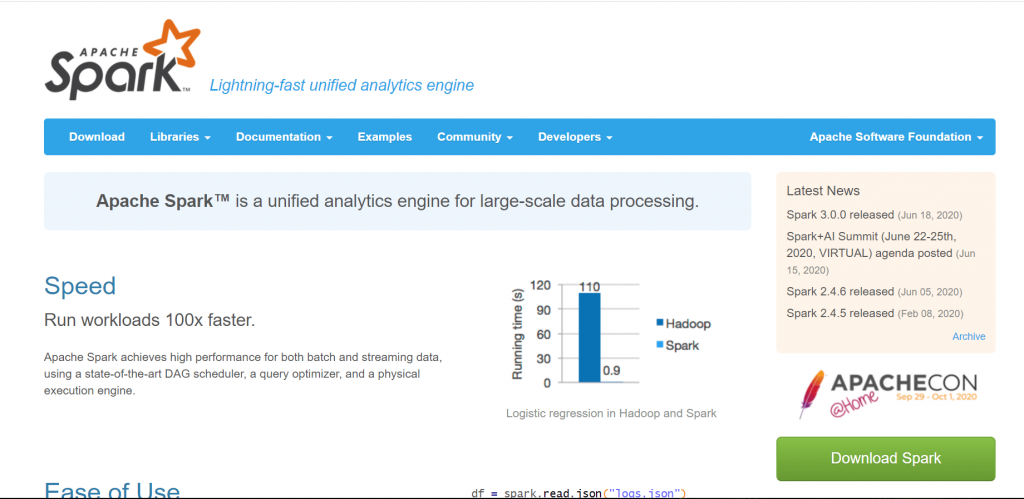 The first useful features are smart inbox, smart notifications, assigning emails, team email, sends an email at a later date, reminders, and so on.
Spark is free to use for increasing your productivity. It is effortless for business models and also useful.
Features of Spark:
It is Free for individual users.
You can distribute data processing tasks across multiple computers.
It has a smart inbox, reminders, email assigning, etc.
Benefits of Spark:
It sends emails at a later date and provides a smart reminder.
Price of Spark:
It is free for individual users.
ts premium package costs $6.39 per user per month.
Available for Web, IOS, Android, Windows, Linux, and Mac.
Employers and managers must collect regular feedback from the employees regarding their productivity and morale to maintain a high-performing work culture. This issue can be easily solved using performance management software called 15Five.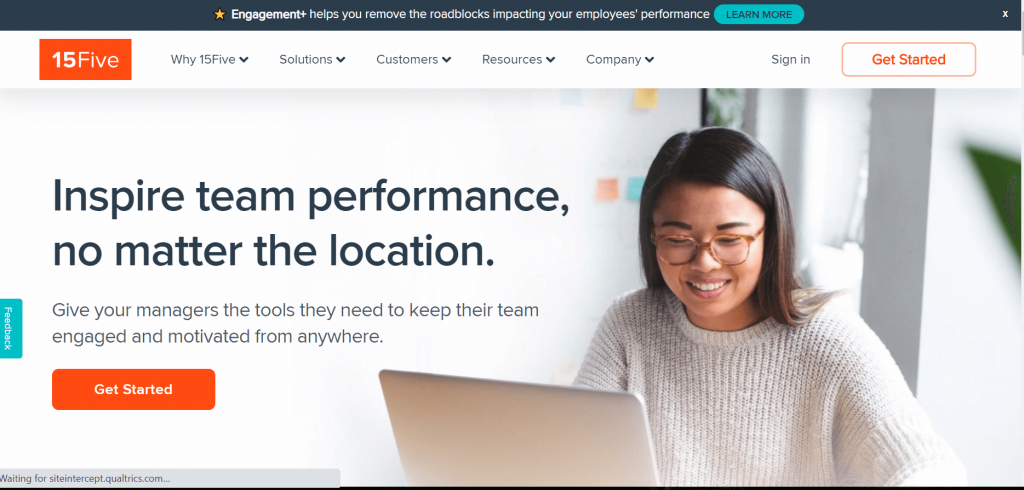 This application supports two-way communication between employees and employers. It provides a powerful question bank where a diverse set of potential work issues and concerns are addressed.
Features of 15Five
Provides one on one meetings.
Send automatic notifications.
It has a pulse check feature.
Benefits of 15Five
Easy to implement.
It helps to increase employees' morale.
Price of 15Five
The basic plan costs $7 per person per month.
Plus plan costs $14 per person per month.
There is also a performance plan with a custom price.
Available for Web, IOS, Android, Windows, Linux, and Mac.
About Time Management
Time management is organizing and planning how to utilize your time in a specific task. One should have good time management skills for recognizing as smart. Good time management will help to perform tasks in a short time with good quality.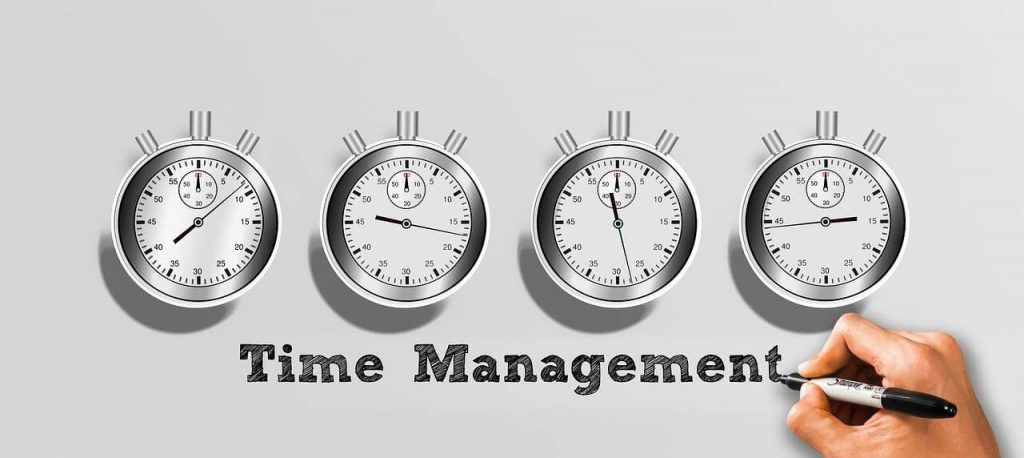 Therefore, I would like to suggest to you that "Say no to everything that doesn't support your immediate goals." Time is an essential element. Wasting time on unnecessary activities can hamper your career. Most people put on their to-do lists, which are never done at all.
You should consider a few time management tips to stay productive and get the best result while working from home. So, I think these tips will help you manage your time and make you more productive.
Wake up Earlier:
To keep your self-esteem motivated, you must wake up earlier and become fresh to work. I would like to suggest you not work late at night.
Better you sleep earlier. At the same time, sleeping turns off or keeps your mobile phone in silence so that no one can disturb you.
Before You Start Work, Do Something for Yourself:
Some of you start working immediately after you wake up. Rather than working quickly, you should do something for yourself to boost your energy level.
You could do a workout or read your favorite book by considering the time before starting your work.
Maintain a Personal Schedule:
While working from home, it is essential to follow the natural routine, i.e., the personal timetable to work and rest, which will make you more comfortable.
This can be more effective for keeping the proper focus on work. Working from home doesn't mean you have to work. You should give weekend breaks to yourself to maintain a balanced state of mind.
Create a Comfort Zone to Work:
To complete a work productively, it is necessary to determine the proper and comfortable environment. While working, your mind should be relaxed and free of burden.
Work should be done regarding the time within a peaceful environment. There should be space between your activities and office work.
Identify Your Most Important Task, and Do It First:
Check your emails and texts from your working groups and identify your most important work a day earlier.
After you become fresh, start doing that work with full dedication and complete it within time—work from your calendar, not from a to-do list.
Division of Work:
The division of work can reduce the burden, making it easy to maintain time. An employee may have given more tasks in bulk.
It is difficult for an individual to work continuously. So dividing the works into several parts can reduce the burden and be completed within time.
Staying Away from Distraction:
It is challenging to maintain an appropriate and peaceful workplace while working from home. There are many chances of distraction by family and neighbors. You can also get distracted by their noise.
Those distractions result in a delay in work. Therefore, it is necessary to stay away from those distractions to focus on work. You can also turn off mobile phones or keep them in silence.
Moreover, here are a few more time management tips that should be considered to stay productive:
Set your own goals and rewards.
Learn to delegate.
Block out the things that distract you the most.
Link your actions to your goals.
Take frequent breaks and rest.
Do not get lost in details.
Maintain proper discipline.
Increase your inspiration and motivation.
Focus on only one goal at a time.
Say no to multitasking.
Benefits of Time Management While Working From Home
Working from home has become very common due to the novel coronavirus. The whole world is under the "Work From Home" rule. Maximum employees prefer to work from home.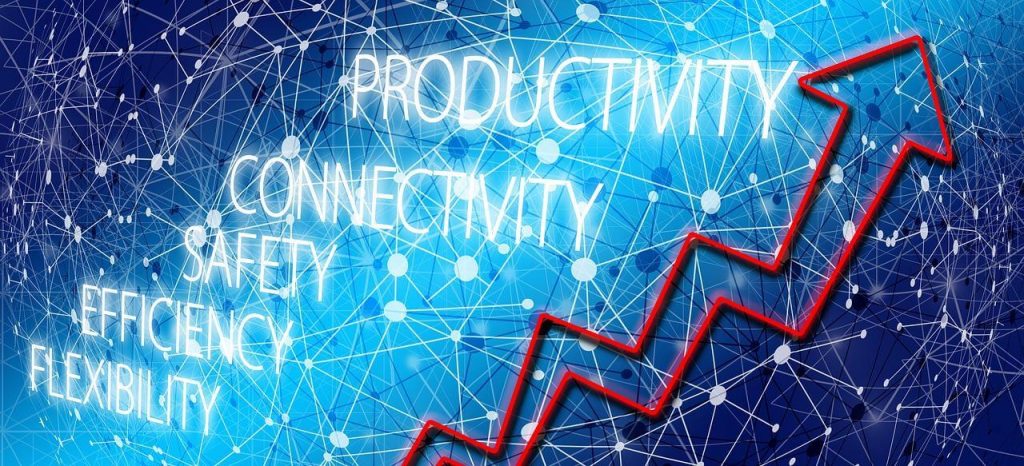 There are various applications to perform work, and the supervisors can also monitor the employees through a web camera.
The office works, data collection, and desk works are done through the computer, while a presentation, seminars, and meetings are done through video calling applications like Zoom, Google Meet, etc.
The various benefits of these time management applications for the employees working from home. They are as follows:
Better Quality of Work:
An organization expects a better quality of work if you are a dedicated employee. There should be proper utilization of time to have a better and standard quality of work.
You should prioritize work, which will help you focus on essential tasks. The quality of work can be improved when one gives full attention and focus on the work.
Increase Productivity and Efficiency
As a working professional or employee, if you can manage time effectively, it will help you to become more productive and efficient. Time management skills are very important for increasing productivity for an employee in the organization.
If you have time management skills, it will help you complete the task as early as possible with excellent quality.
Reduce Stress and Anxiety:
Due to the burden of work, employees can feel overwhelmed sometimes. It will affect your health as well as decrease productivity. More stress can cause diseases like depression, heart disease, etc.
So you should reduce stress from your mind while working. Proper time management can reduce the burden of work and keep your account free of stress and anxiety.
Work on Time:
If you plan to allocate the work, it will be completed within time. Focus on only one task at a time to deliver it on time. If you have time management skills, you can provide the assigned task with good quality. It will also reduce the burden if you complete it within time.
Increase Self-Confidence:
Motivation is most important to increase self-confidence. When you are a motivated employee, you can perform every task with your skill, knowledge, and experience.
When you accomplish more and more jobs, it will increase your ability and make you more confident.
Time to Take a Break and Relax:
When you perform your scheduled work within the time, you can take a break and utilize some time for yourself. Sometimes you need leisure time to enjoy yourself, making you happy and motivating you to do work on time.
With proper time management, you can balance work and your personal life together.
Opportunities for Career Growth:
If you are a dedicated and punctual employee, there is a high chance of promotion, and your reputation also increases.
You will also get several rewards if you complete your task within time and make your supervisor happy. Maintaining discipline in work can be more useful for developing your career.
Advantages and Disadvantages of Time Management for Employees
With all the advantages these applications provide to ease employees' and employers' lives, they come at a cost and unknown disadvantages such as Cybercrime.
Cybercrime is a crime that uses a computer and a network. Major crimes that threaten the companies are cyber extortion, equipment as a target, computers as a tool.
Cyber extortion occurs when a website, email server, or computer system is subjected to or threatened with repeated denial of service or other attacks by malicious hackers. Computers as a target use computer viruses, denial of service attacks, malicious code, and computers as a tool include fraud and identity theft, information warfare, phishing scams, spam, and so on.
These illegal activities are an increasing trend in this global digital world. They are to be treated well for a clean digital economy; blunder is soon to happen. Huge losses have been claimed by companies and may have filed for bankruptcy due to cyber attacks.
All these applications are being developed, and cybercrimes constantly threaten enhanced days today. More challenging is that hackers have been evolving and trying different things to mess up the top organizations worldwide.
Some common advantages of time management for employees while working from home are as follows:
Helps to Develop the Responsibility Within Them:
Unless the employees become responsible, they cannot be efficient at work. They cannot manage their time effectively. So time management plays an essential role in developing responsibility and increases productivity.
Discipline and Self-Improvement:
Discipline is essential in every individual. While working from home, some may lack control, which will result in poor performance at work.
Similarly, discipline is necessary for self-improvement too.
Improved Quality of Life:
When you have time management skills, you can improve your professional life and life outside your office.
Your personal life will be highly reputed, and you will have good prestige in society. Your quality of life improves automatically when you are out of stress and anxiety.
Achieving Common Goals:
Proper management of time will help achieve the goals for both organization and the individual. The organization can achieve the goal by increasing productivity, whereas an individual can get several rewards and promotions if they can give satisfaction to the organization by their work.
Similarly, here are some common disadvantages of time management for employees while working from home are as follows:
Unwanted Stress:
If you cannot manage the time correctly or are weak in utilizing the time, there will be a burden of unwanted stress in your mind.
It may result in some serious diseases. Pressure can never give good results in work. So you will be mentally disturbed every time.
Obstacles:
Sometimes getting work done early can lead to many obstacles and issues in life.
When you start to perform work faster, you will undoubtedly begin to skip tasks, and significant mistakes arise.
You start searching for alternatives to do the job earlier, which will negatively impact work.
Mismanagement:
Mismanagement occurs when one tends to finish work in a short duration. Managing the official work randomly just for early completion can result in mismanagement. Employees can misplace the arrangement of data and information.
Falling Behind:
If you are weak in utilizing time or have poor planning skills, you will always fall behind. This will make you demotivated, and you will lose self-confidence. Failing back can also hamper your career as well as organizational goals.
Conclusion
The above-listed applications can help you balance work-life by staying at home even in the global pandemic situation, giving more productive results for both employees and organizations.
It will be flexible for remote employees to work using the above applications. All applications listed above are free of cost, and you can use them whenever you want.
Related articles