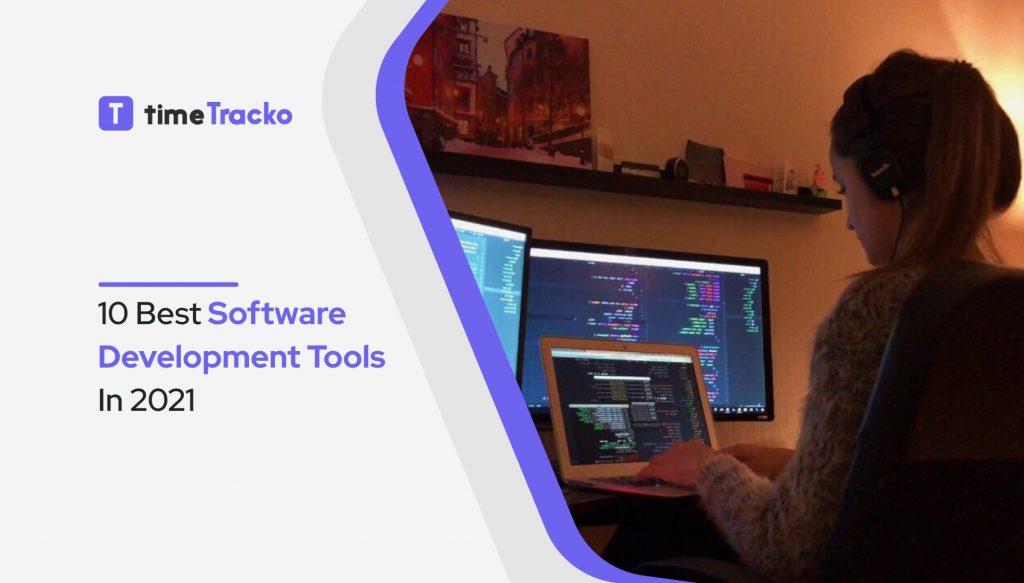 The software industry is one of the largest and fastest-growing industries. It has been evolving quickly, and it's very important to keep up with the fast-paced and ever-changing world of software development.
Software development tools are essential requirements for software developers to edit, maintain, and debug software. Developers utilize the software development tools to work more efficiently with less time.
Software development tools can be of various forms, such as code editors, compilers, assemblers, linkers, GUI designers, performance analysis tools, debuggers, and many more. Based on the type of project, certain factors need to be taken into account when selecting the appropriate software development tools.
Best Software Development Tools
The best tools around you make your work a lot easier. Well, there are many software development tools on the market, and selecting the best ones could be challenging.
That's why here I have covered a list of the 10 Best Software Development Tools for 2021.
1. Linx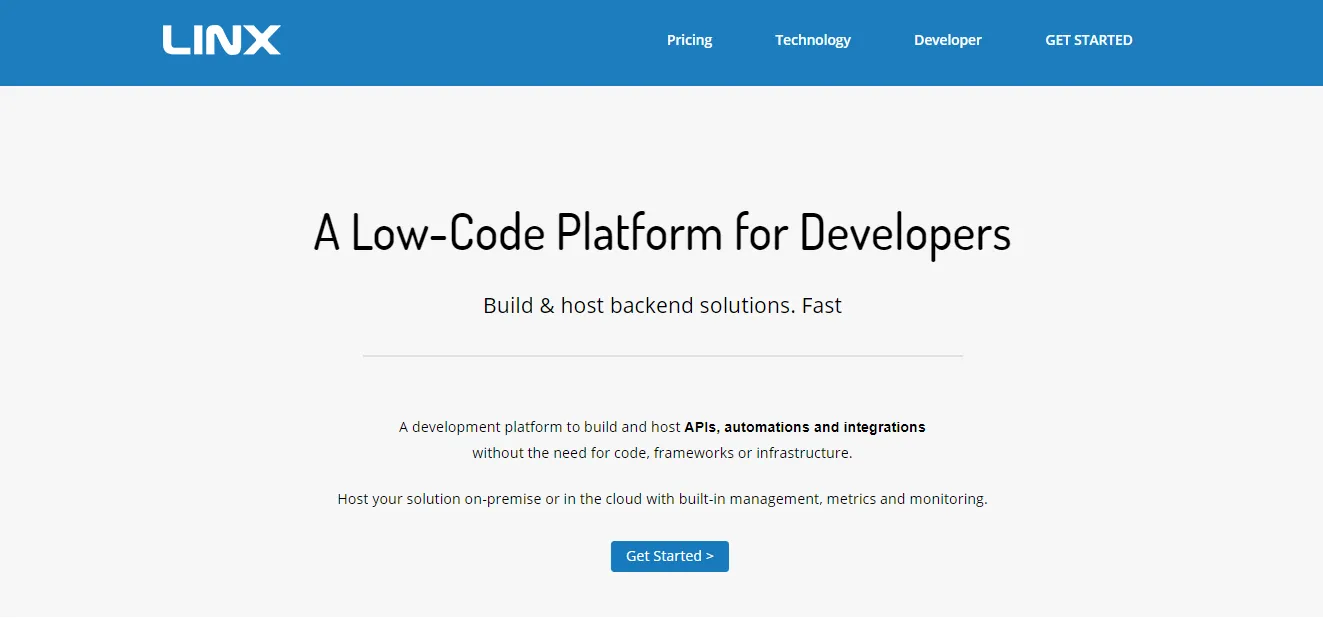 Linx is a low-code application development tool that is used to build and automate backend applications and web services. It has a drag-and-drop feature, numerous templates, and requires less coding.
With Linx, you can quickly develop custom automated business processes, expose web services, integrate applications, and handle high workloads efficiently.
This tool simplifies and speeds the software development process by providing over 100 pre-built features. You can use Linx to easily and quickly build processes that allow you to manage, control and rewrite data across multiple systems. In just one click, this tool lets you deploy your project.
Features:
Simple to use, drag-and-drop interface and server
Over 100 pre-built features to design applications make it more versatile
Live debugging features
Allows connections to SQL databases and makes it easy to develop business applications
Single-click deployment to any local or remote Linx servers
Input and outputs include SQL and NoSQL databases, numerous file types (text and binary), and REST and SOAP Web services
Automate backend processes via directory events, timer, or message queue or expose web services, and call APIs through HTTP requests
With the help of provided programming functions and services, speed up application delivery
Help to develop event-triggered applications, database applications, and much more
Pricing:
You can download and use the IDE designer plan for free
Linx pricing starts at $49.00 per month based on usage
To automate your application (you created with the designer), you need an Application Server. Application server plans start at $149 per month
2. Bootstrap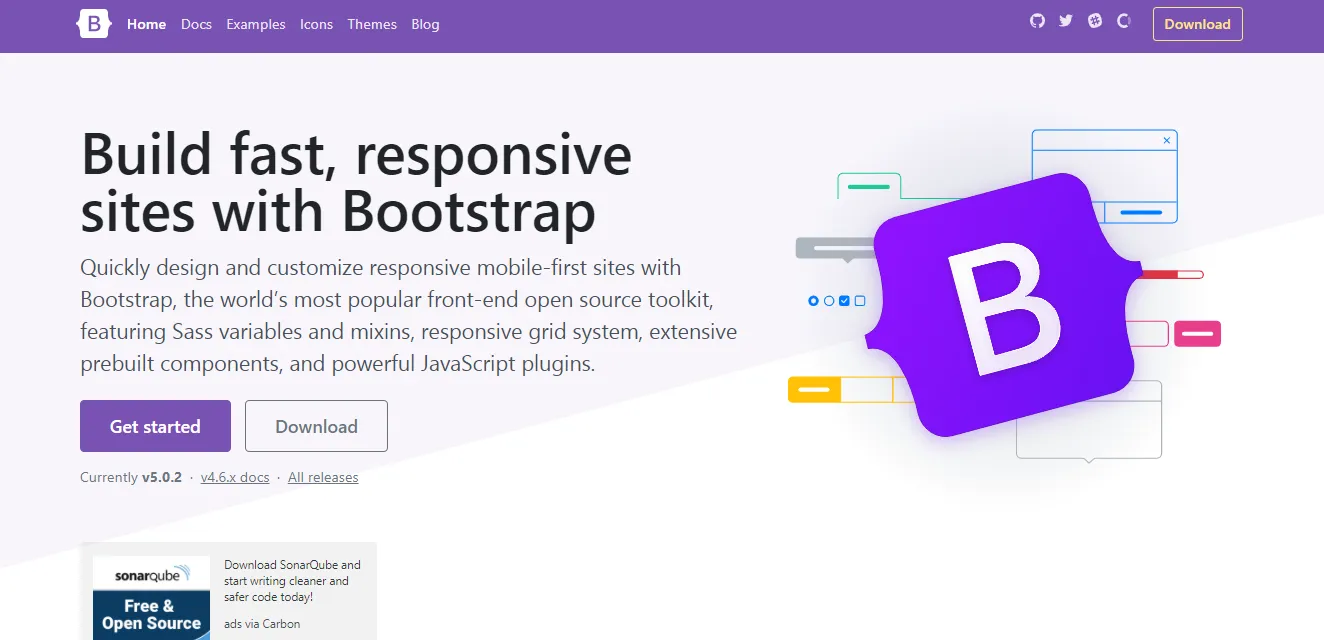 Bootstrap is a front-end framework for developing responsive and perfect websites and mobile-first projects using HTML, CSS, and JS. It comes with many in-built components that make coding faster and easier.
It has a number of plugins with drag-and-drop functionality that make coding easier. It allows customization and maintains consistency.
It provides powerful features like a responsive grid system, pre-built components, plugins, mixins, and sass variables that help users to build applications.
Features:
Build faster and simpler websites
As Bootstrap is an open-source toolkit, one can modify or customize it according to the project's specific needs
Allows you to use ready-made blocks of code
An extensive list of built-in components makes coding easier and faster
Guarantees consistency among all the developers or users who are working on the project
Pricing:
3. Cloud9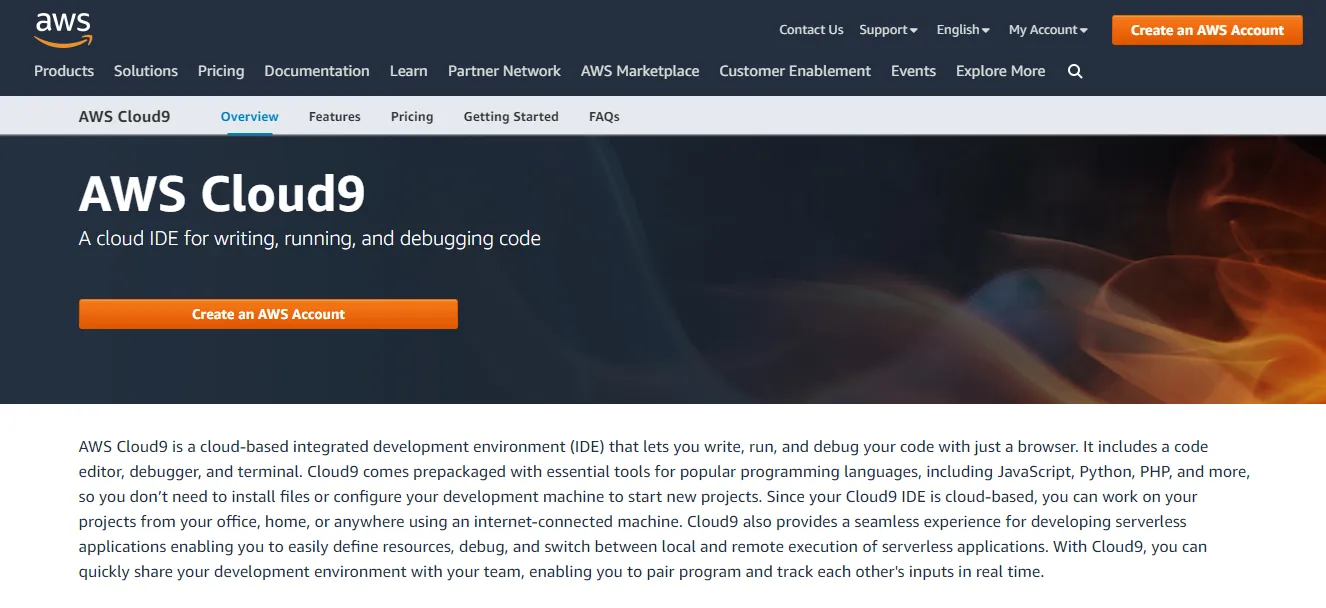 Cloud9 is one of the best software development tools for software developers. It is a software development environment and supports multiple programming languages like C, C++, Ruby, PHP, Perl, JavaScript, Node.js, Python, etc.
In 2016, Cloud9 was acquired by Amazon Web Service and had since undergone major improvements. It offers more opportunities now than when it started in 2010.
Using this tool, developers can work in the cloud in an integrated development environment. Everyone involved in team development can use the service and share the projects with teammates.
One of the biggest challenges most developers encounter when developing software environments is alternating between remote and local testing and getting accurate results. Cloud9's serverless applications eliminate this hurdle.
Features:
Used to script, run and debug the code on the cloud
Powerful features like debugging, file dragging, and code completion suggestions
No need to install or maintain a local IDE: all you need is a browser
The Cloud9 browser code editor includes step-by-step debugging and code hinting
Starting a new project is easy, and serverless applications are easy to build, run and debug
Fantastic tool for collaboration and editing of code in real-time
Team members can share an IDE and even see each other's code
Quickly run commands and directly access AWS services
With the help of code completion suggestions, software developers can code faster and avoid typos
Pricing:
It's free for those who have subscribed to any other AWS storage product
There are no upfront commitments or minimum charges; you only pay for what you use
4. Atom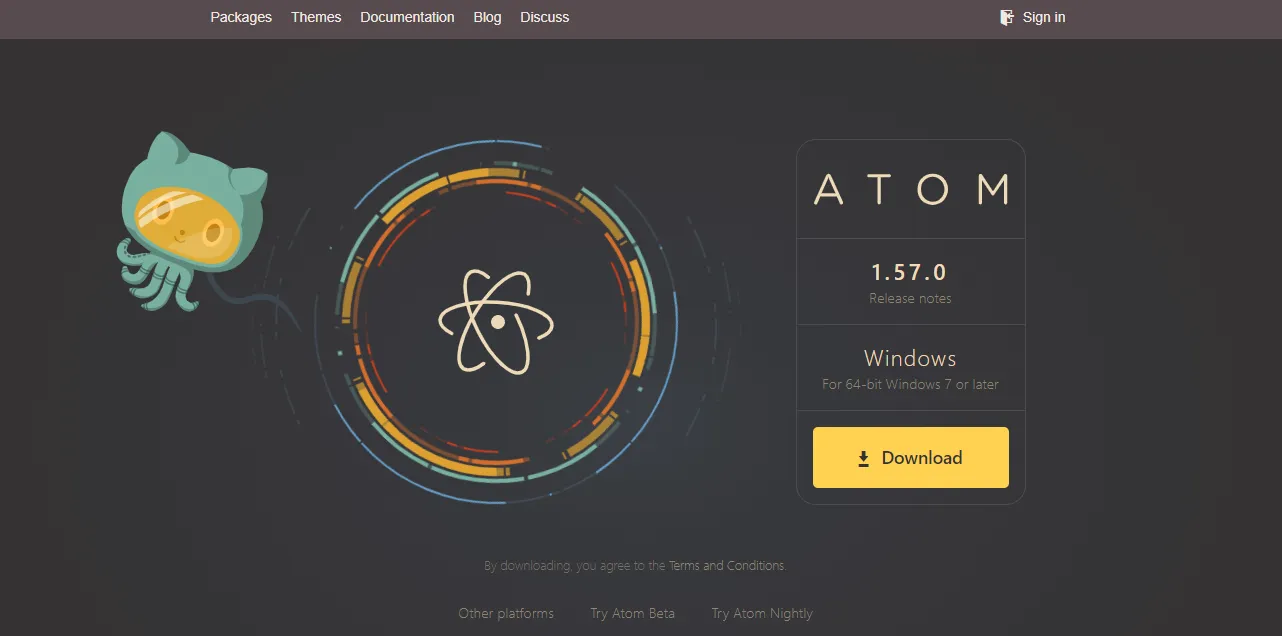 Atom is a free and open-source editor and can be customized completely. It is one of the best tools for designing customized websites and applications. It is compatible with all operating systems, including Windows, Linux, and Mac OS X.
Atom allows developers to change the front-end look of software without having to change the source file. It is a favorite among software developers because of its flexibility and ability to be easily customized to meet everyone's needs.
Atom provides various unique features to develop powerful applications. An electron framework helps atoms to build cross-platform applications.
Features:
Smart and flexible autocomplete feature that speeds up coding
Browse and open multiple projects or one whole project in one window
Cross-platform editing
Atom interface can be divided into multiple panes for comparing and editing code across multiple files
Customizable and easy to style
Find and replace text types in a file or the whole project
Pricing:
5. GitHub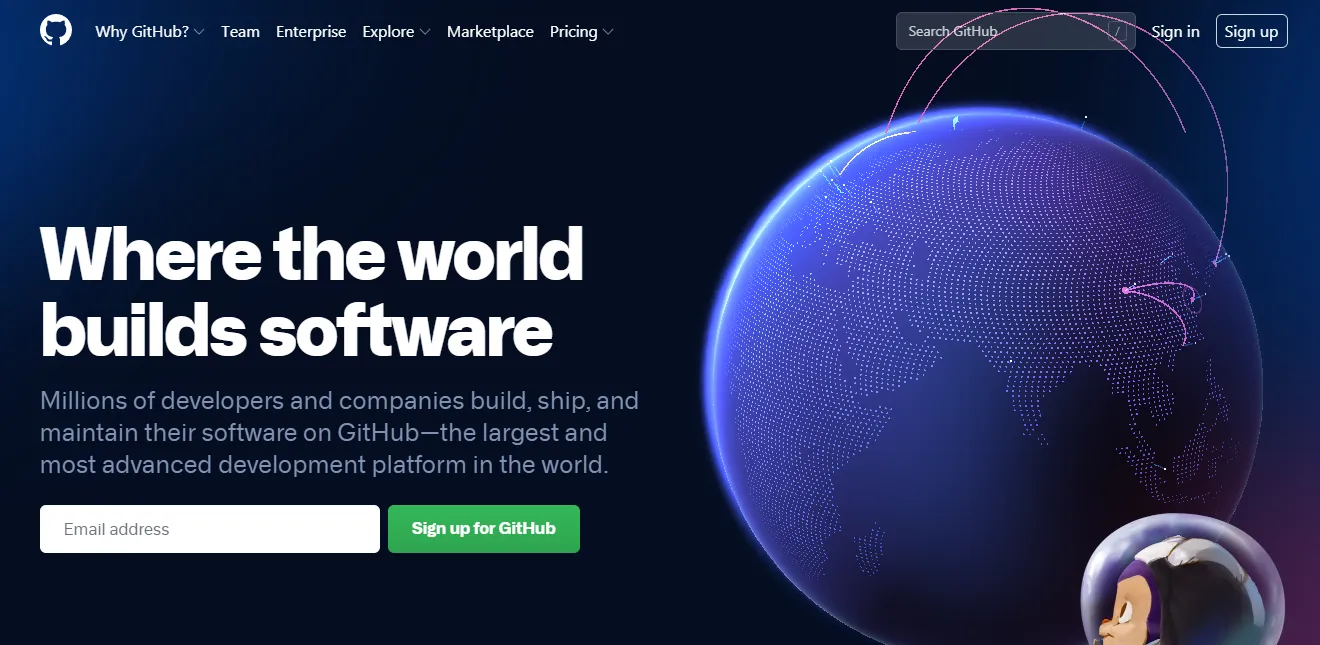 GitHub is one of the most popular software development platforms. More than 56 million developers use GitHub worldwide to develop and ship software. According to the State of the Octoverse Report (2020), over 60 million repositories were created on GitHub in 2020.
GitHub is not a tool for developing software, but it will help you in the process. GitHub is a platform for collaborating and developing code. With GitHub, you can host code, review, and manage projects.
It is a web-based repository hosting service where users can find code. You can upload your projects (public or private) to the platform to keep them secure and share them with others.
It guarantees unlimited collaboration so that it can be the best place for collaborative development.
Features:
Automate everything: CI/CD, project management, testing, planning, approvals, issue labeling, and more
Allows all code in a single place
Solve problems more effectively by bringing teams together
Get alerts about vulnerabilities in your code and update those vulnerabilities automatically
Team members from different places can work together
Host documentation directly from repositories
Code review and managing projects
Project management boards right next to the code
Client can monitor a project's progress in real-time
Easy integration with other projects through an API
Pricing:
Free for the Basic plan
Team plan costs $4 per user per month
Enterprise plan costs $21 per user per month
6. Buddy

Buddy is a well-known software development tool for web developers that supports almost all programming languages. It is one of the fastest ways to develop apps. You can build, test, and deploy apps and websites faster by using this tool.
The tool uses a delivery pipeline to develop, test and deploy software. These pipelines are made up of over a hundred ready-to-use actions that you can modify according to your preferences.
Buddy supports a wide range of frameworks, task managers, and languages and runs build-in isolated containers. It integrates with WordPress, Google, and AWS. It also quickly adopts the latest technologies: Blockchain, Docker, and Kubernetes.
Features:
Fast configuration
Access Controls or Permissions
Continuous deployment and delivery
Supports different frameworks, task managers, and languages
Support YAML configuration and parallelism
Integrate with WordPress, Google, and AWS
Build log
Code refactoring
Pricing:
Free plan
$75 per month for the Pro plan
$200 per month for the Hyper plan
$10 per month for additional cache storage (10GB)
7. NetBeans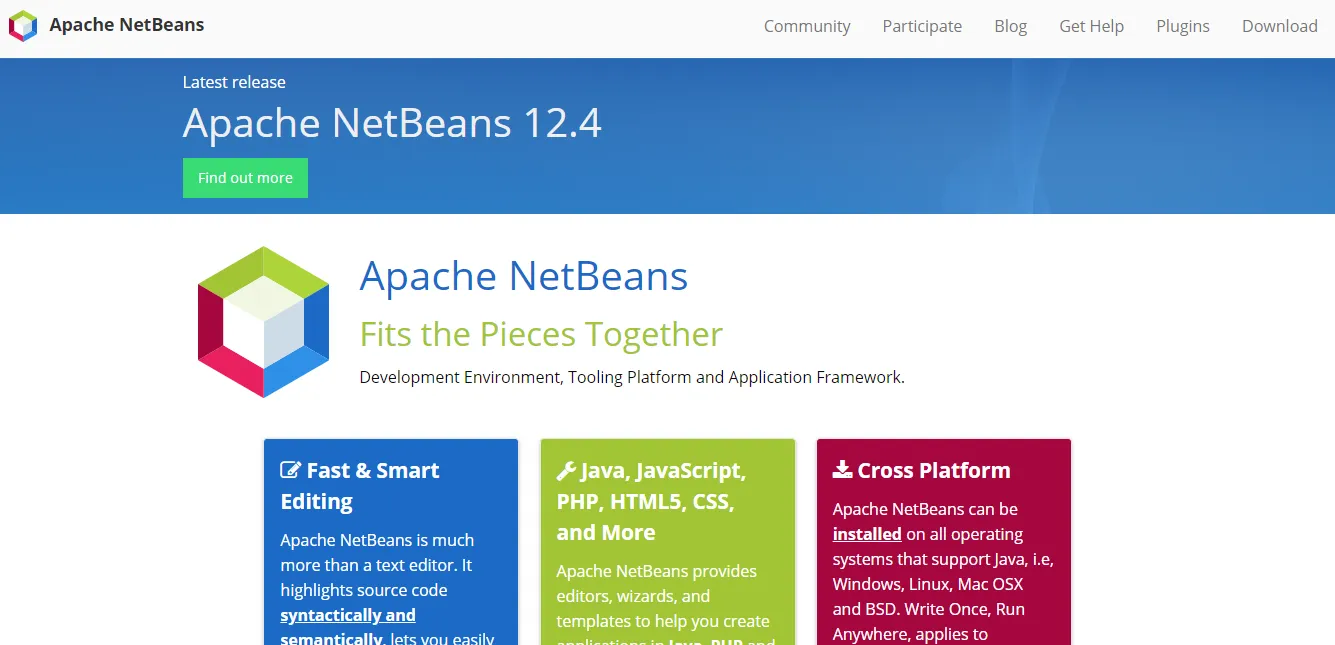 NetBeans is written in Java and allows developers to quickly build websites and desktop and mobile applications. It is an open-source IDE and one of the best drag and drop software development tools.
The tool supports multiple programming languages, such as HTML 5, PHP, Java, C, C++, JavaScript, and runs on any operating system (Windows, macOS, Linux, etc.).
It is possible to quickly update Java applications using the editors, code analyzers, and converters provided by NetBeans 8 IDE. You can create dynamic applications using its templates and editors.
The well-organized code in NetBeans makes it easy for new developers to figure out how the application is structured.
Features:
Rapid user interface development
Simple management process
Can write bug-free codes
Simple editing feature and rich templates
Fast & smart code editing
Simple and Efficient Project Management process
Dedicated support from the community
Debugging, profiling, and out-of-the-box working
Powerful GUI builder
Pricing:
8. Zend Studio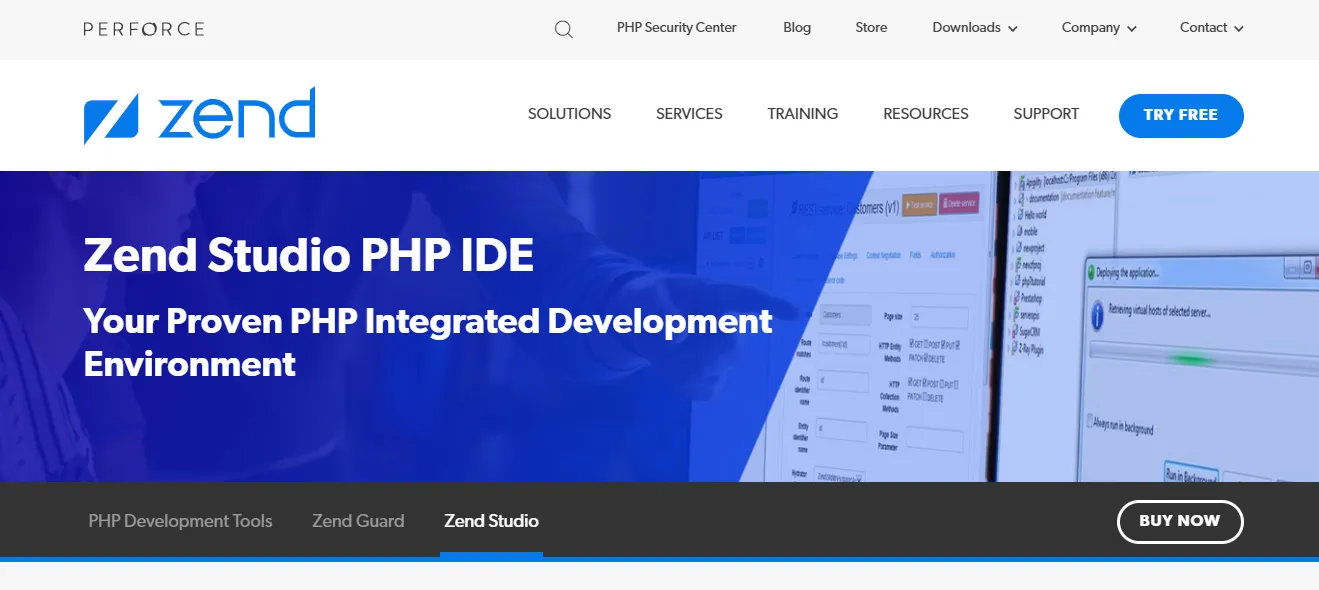 Zend Studio is an integrated development environment for PHP which allows faster coding and easier debugging. It is embedded with many new features and one of the best software development tools that scale based on the DPI settings of the operating system.
It is used for coding, prototyping, debugging, and testing web and mobile-based applications. It focuses on the security and speed of web application delivery, provides many PHP application plugins, and makes integration simple. It prevents any service disruption and enables automatic workflow.
Features:
Can work on various operating systems such as Linux, Windows, and macOS
Support development tools like Git Flow and Docker
Provides 3x faster performance which makes the indexing of PHP codes much easier
Makes use of the Zend debugger, Xdebug, and Z-Ray integration
Helps in deploying PHP applications on any server that includes cloud support for Microsoft Azure and Amazon AWS
Plugins provided by the large Eclipse ecosystem
API integration
Pricing:
$20 user/month for standard
$80 user/month for Enterprise
9. CodeLobster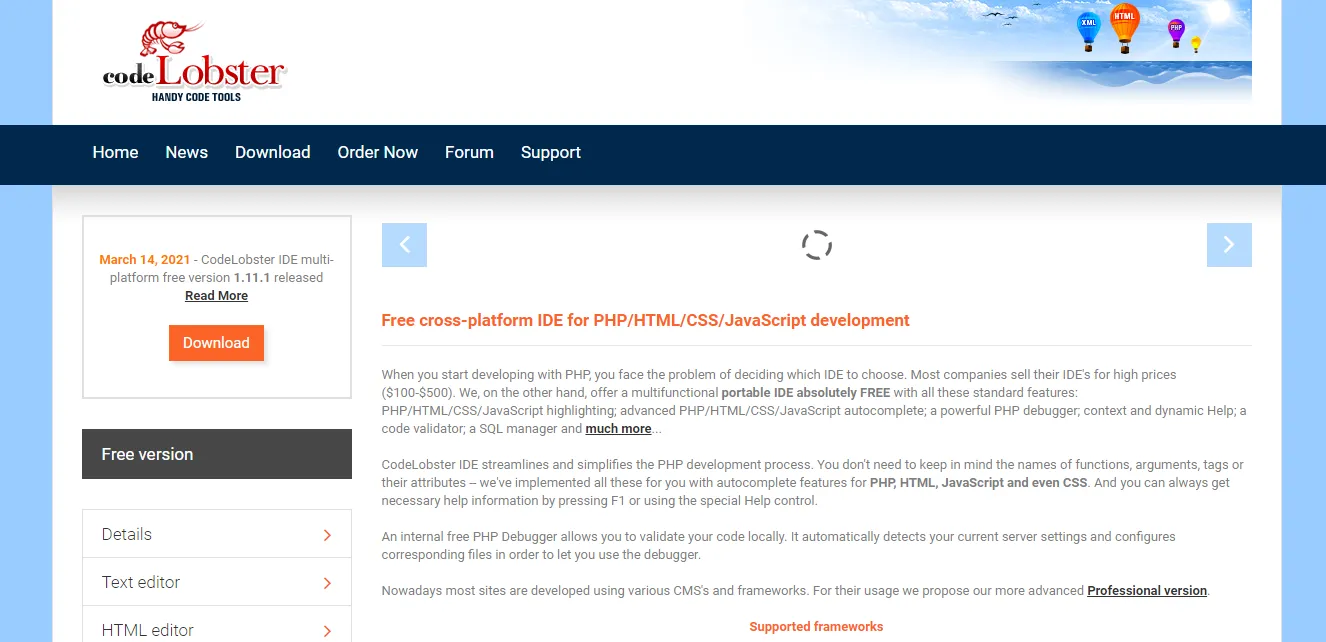 CodeLobster is a free PHP IDE that is primarily used to develop web applications. It supports HTML, CSS, Twig, JavaScript, and Smarty. You can use CodeLobster with content management systems like Drupal, WordPress, Magento, and Joomla using plugins.
This tool works well with mixed code and makes the PHP software development process easier. Depending on the syntax, it highlights the code and shows hints for tags, parameters, and functions.
Features:
PHP Debugger and PHP Advanced autocomplete
CSS code inspector
PHP, HTML, CSS and JavaScript code highlighting
Advanced autocomplete features that make coding easier
Inspector makes it simple to locate HTML elements and their styles buried deep within a page
Autocompletes keywords, DOM elements, and their properties
Offers file explorer facilities as well as browser previews
Pricing:
Free version
$79.95 per 3 activations for the Professional version
$19.95 per year for further updates
10. Node.js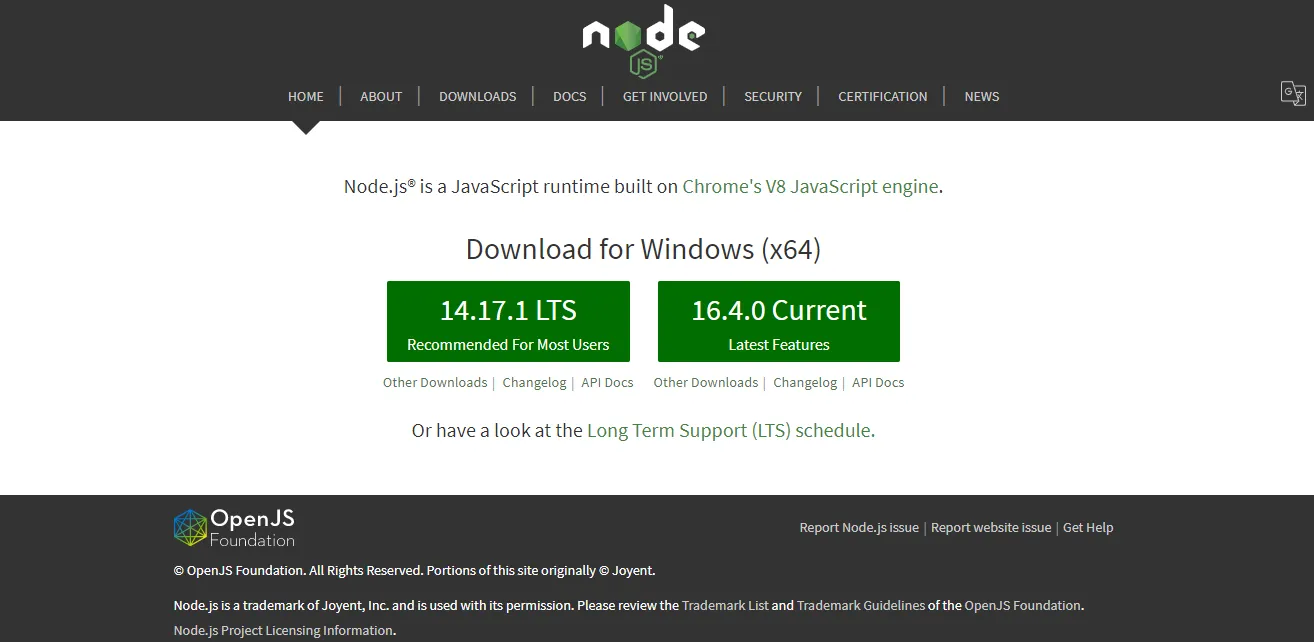 Node.js is an open-source JavaScript-based framework used for backend development. It is asynchronous and highly scalable. Node.js is the server-side platform and built on a V8 engine from Google.
Node.js is efficient and lightweight so that it is perfect for data-intensive real-time applications running over a distributed network.
Features:
Used to develop server-side applications in JavaScript
Runs on Windows, UNIX, macOS, Linux, etc
Used to develop and deploy software
Ensures high speed without buffering
Asynchronous and Event-Driven
Presence of the largest open-source code libraries
Provides rapid and well-organized solutions for building backend structures and integrating them with front-end platforms.
Pricing:
Conclusion
Here, we got to learn about the 10 popular and best Software Development Tools. Each of the listed tools has unique features and will help you build software in 2021. You can choose any tool according to your project and business requirements.
Many times, an inability to purchase the right program can lead to project failures. The better the tool, the better the app or website, so choose wisely.
For more interesting blogs and information, subscribe to timeTracko.
Related articles