Best Video Conferencing Software to Enhance Communication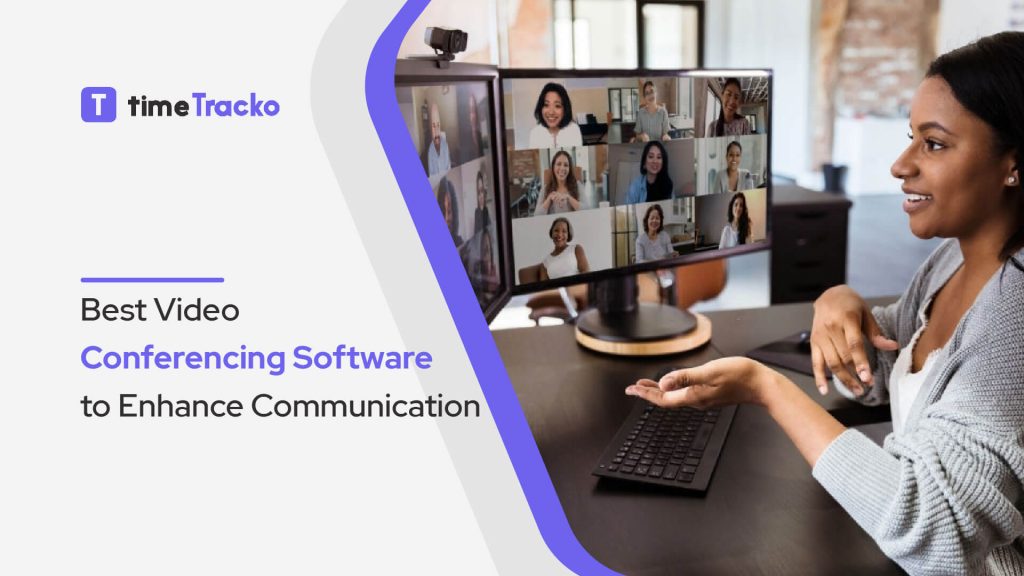 When it comes to Video Conferencing Software, all businesses have their own choice. There are various software applications invented for video conferencing through which you can stay connected with co-workers and clients while working from an office desk or working remotely.
Most companies have started remote work culture, so it is essential to build trust and relationships in the new world of work.
So the best way to make trust with employees is by communicating with them via video conference.
Video Conferencing Software allows you to conduct online meetings, seminars, call and chat with your team members and collaborate with them to increase an organization's productivity.
You can share your screen and present your screen with clients while giving a presentation. There is various software invented to have a video conference with different features.
There is a mix of free and paid tools that help you stay connected with team members face-to-face, no matter where you are. 
The business uses software depending on their industry, client, size, budget, and location.
With the wide range of video conferencing software availability, I have come up with the top 10 Video Conferencing Software you can use to communicate with your employees and clients.
Top 10 Video Conferencing Software
Here we have discussed the 10 Best Video Conferencing Software.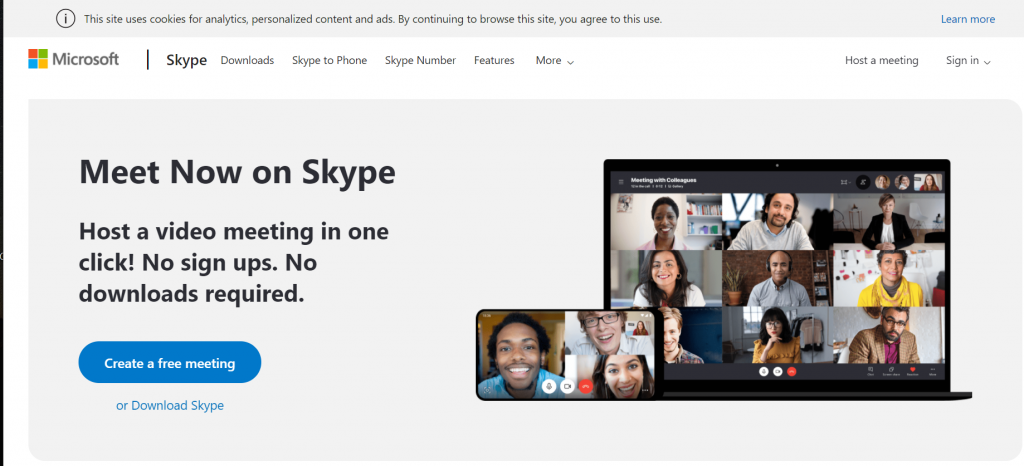 Skype is the world's favorite video conferencing app used for collaborating with employees and team members.
Using Skype, you can identify if a user is available or if they are inactive or they are in the conference call. It also lets you know whether somebody has chosen to be in do not disturb mode.
It is easier to collaborate with business partners and co-workers all around the world through Skype.
Skype offers unlimited free calls and chats with your colleagues, and you can schedule a meeting and share your screen during co-workers' meetings.
You can download and install Skype for business apps on your desktop, android phone, IOS, tablets, and Macs.
Features of skype
It has instant messaging and file sharing features.
It is used for video conferences and attending meetings globally.
It helps in collaboration among business partners and co-workers.
It offers free calls and chats.
You can share a screen during a meeting.
Pricing of Skype
Skype is usually free. If you want to call on a cell phone or landline with friends or business partners in the US via Skype, you can use a subscription that starts at $2.99 per month.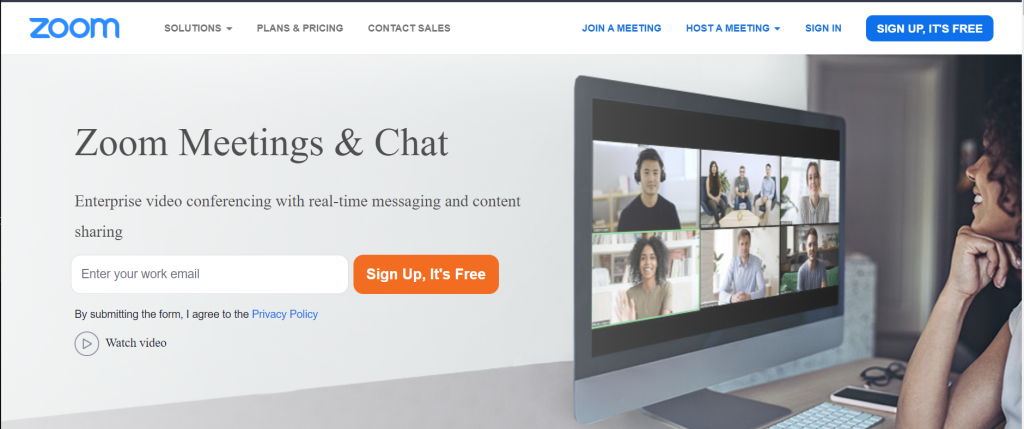 Zoom is a cloud-based meeting and video conference application for online meetings, conferences, and webinars.
It can be used through desktop, android, iPad, and iPhone. There are limited display options on the zoom mobile app.
Zoom offers screen recording and screen sharing options while having video conferences.
It has a high-security feature; when you start a new meeting, there is a security tab available down there, and when you click on the Security tab, you can find the lock meeting feature.
When everyone who is supposed to attend the meeting is there, you can lock the session, and nobody else will be able to join that meeting even if they have access to the meeting ID and password.
Features of Zoom
It is a Cloud-based communication platform.
It provides HD video and audio calls.
It offers meeting transcription to the users.
It helps to lock meetings for security.
There is a touch-up appearance.
Pricing of Zoom
Pro – $149.90 per year per license
Business – $199.90 per year per license
Enterprise – $199.90 per year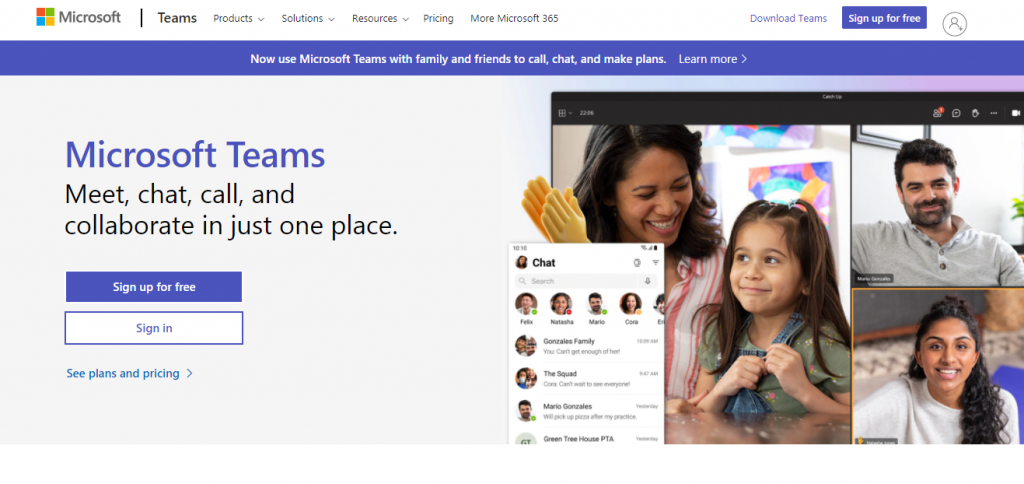 Microsoft Teams is a collaboration app with all your chats and conversations, meetings, and files within one location.
To use a Microsoft team, you need to work for an office 365 or 365 subscription. 
There is a calendar through which you can see what is going on and join meetings directly.
The Microsoft team supports more than 1,000 participants at a time. When someone presents the content, you can see scope and participants in the same view, and you can also focus on a particular person.
It is beneficial for employees who are working remotely. You can sign up for free with no annual commitment.
Features of Microsoft Team
It has different conversation channels.
It is used for virtual meetings and video conferencing.
It has a screen-sharing option.
It helps in conducting online classes and meetings.
It can track the attendance of the participants.
Pricing of Microsoft Team
Microsoft 365 Business Basic – $5 per user per month
Microsoft 365 Business Standard – $12.50 per person per month
Office 365 E3 – $20 per user per month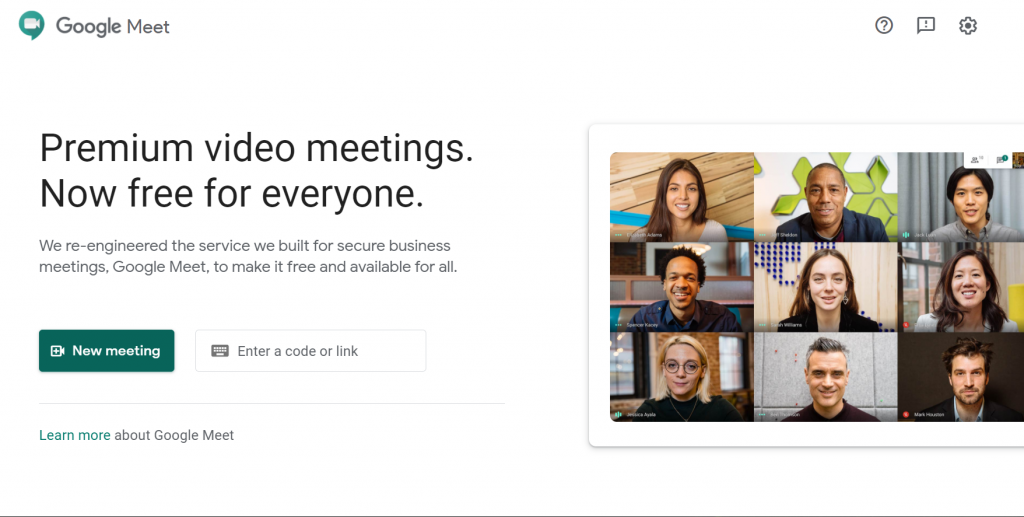 Google Meet is a free-to-use video conference app available to everyone interested in video conferencing and hosting a meeting.
You can stay connected via video conference with clients and team members globally.
Many business organizations use it for video conferencing with team members. You can add an extension on Google Chrome to use this app.
You can start a meeting with one click, so it is easy to use. You can access google meet in two ways. You can begin a session directly from your Gmail account, available on the left-hand sidebar.
Google Meet is free, and anyone with a Gmail account can start a video conference and invite up to 100 participants to the meeting.
If you have access to a Google account, you don't need any other account to join or participate in the conference.
You can also take attendance of the participants if required. It has a time limit of up to 60 minutes per meeting.
Features of Google Meet
It can cancel the background noise while you are at the conference.
It can record videos from the conference.
It has a screen-sharing option.
It allows direct messaging with participants.
Pricing of Google Meet
Pricing starts from $6 per meeting.
Google Hangout Meet is included in all G Suite pricing plans. The team can use G Suite essential to get an advanced version of Google Meet.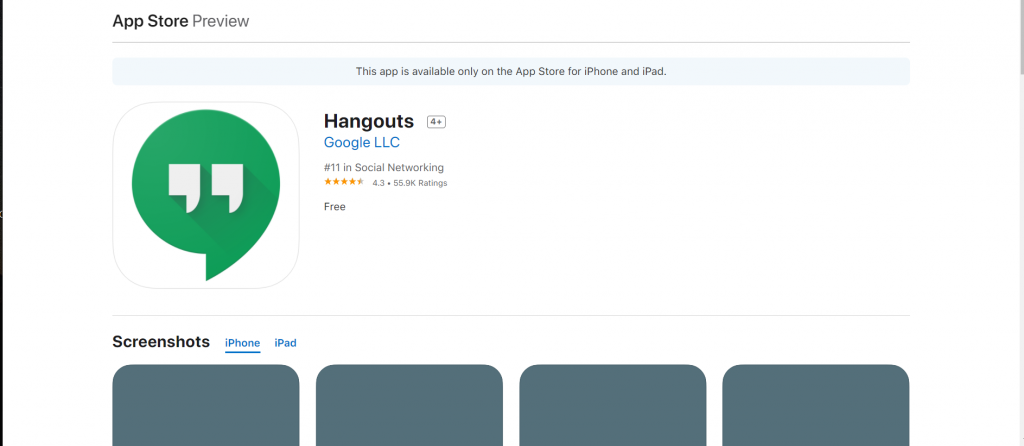 Google Hangout is a communication platform developed by Google to help users collaborate through audio or video conferences.
It is a free easy-to-use communication software and tool which allows you to online video conference calls and group chats. You can use Google Hangout using your Gmail account.
Google Hangout has three primary features, i.e., you can use it to send text messages using photos as attachments, just like any other text messaging apps.
You can use it for video conferences having ten people in a room. It is excellent for holding small classrooms and meetings.
You do not need to install anything on your computer to use this app. You can also use the app on your phone by downloading it on iOS and android.
You can also call using anyone's phone number internationally with the help of this app.
Video conferencing software like Google Hangout is more critical than ever before due to the current global pandemic. It ties all of your Google products together.
Features of Google Hangout
It provides HD video calls.
There is a screen-sharing option for presenters.
Hangout is available on mobile or desktop.
It supports group conference up to ten people.
It helps in instant messaging.
Pricing of Google Hangout
Google Hangout is free for making video conferences and meetings. You can use the free version to have a group conference of upto ten people and chat upto 100 people.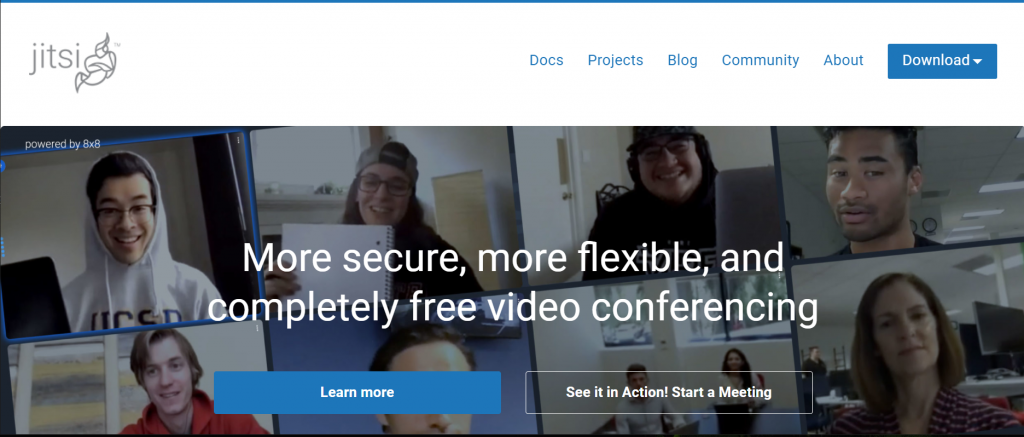 Jitsi is a free and open-source software platform for video conferences. It has end-to-end encrypted messages, so it is more secure than other video conferencing apps.
It supports multiparty video conferences with clients. The user can share a screen and presentation, and also, with just a link, you can invite new members to a video conference.
Jitsi is used by small as well as large enterprises to collaborate with team members globally.
Anyone who connects to a video conference must have a username and password set up in the Jitsi server to start the meeting.
Once the conference starts, the host can share the link with anyone to attend the meeting.
Features of Jitsi
It supports group video conferences.
There is end-to-end message encryption.
It can auto-reconnect after the connection gets lost.
There is a call notification.
It helps with recording calls and screen sharing.
Pricing of Jitsi
Jitsi has a free version. It supports free trials for its users.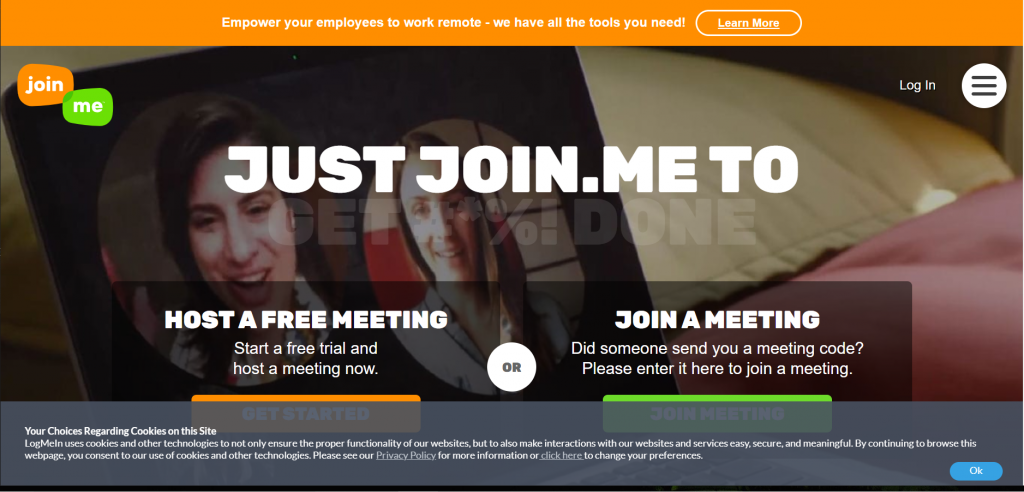 Join.me is a screen sharing and virtual meeting software that makes it easy to start a conference and share your computer or desktop screen.
It can also be used to send files, call, and chat with multiple participants. You can use the accessible version of Join.me to start or join a conference with up to 10 participants.
All the participants can view the presenter's desktop screen, message, and call the entire group's participants.
You can go to the Join.me website and click the start meeting to start the conference. Your web browser will download an installation file.
When the download is finished, you need to open the file to launch the Join.me application.
You can use it on your smartphone, and there is a feature of locking meetings for user safety.
Its paid version supports up to 250 participants. People from different countries can join the discussion.
Here, you can pause the broadcast of your screen at any time. It provides a code that other users can use to join your conference.
Features of Join.me
It can lock meetings for security.
It supports upto 250 participants.
Users can join from upto 40 countries.
It is used in video conferencing and virtual communication.
Pricing of Join.me
Join.me is free for 10 participants. If you want to involve more participants, an advanced version starts from $10 per month per user with more features.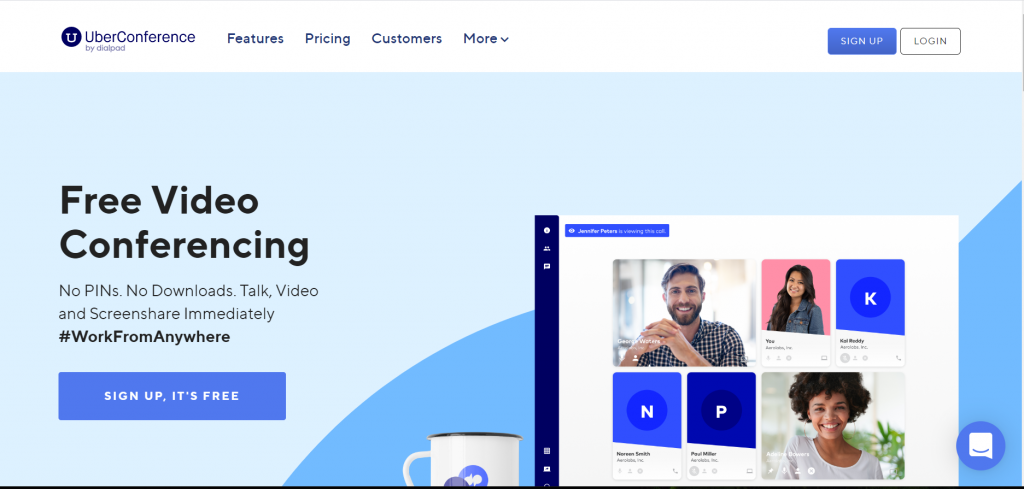 UberConference is a video conferencing software that allows quick and simple collaboration with team members.
It is an alternative to Zoom. It is an excellent tool if you are tired of using Zoom and want to have a different way to work with your clients.
You can join a meeting with a single click and have a productive conversation with colleagues.
Uberconference also highlights the individual speaker when you are in a conference room with a team.
This app allows you to communicate with your clients via telephone if you do not access the internet. You can have a telephone conference on the phone or landline with clients.
You can record the call and send it to the representative who could not attend the meeting. It holds up to 100 participants in the discussion at a time.
It has a free version and a business plan. The free version supports up to 10 participants, and the business plan supports up to 100 participants that cost $15 per organizer per month.
Features of UberConference
There are HD video meetings.
Screen sharing option for presenters.
It has voice intelligence.
It is easy to use.
It integrates with applications like Slack, Google Calendar, and Microsoft.
Pricing of UberConference
Business – $15 per organizer per month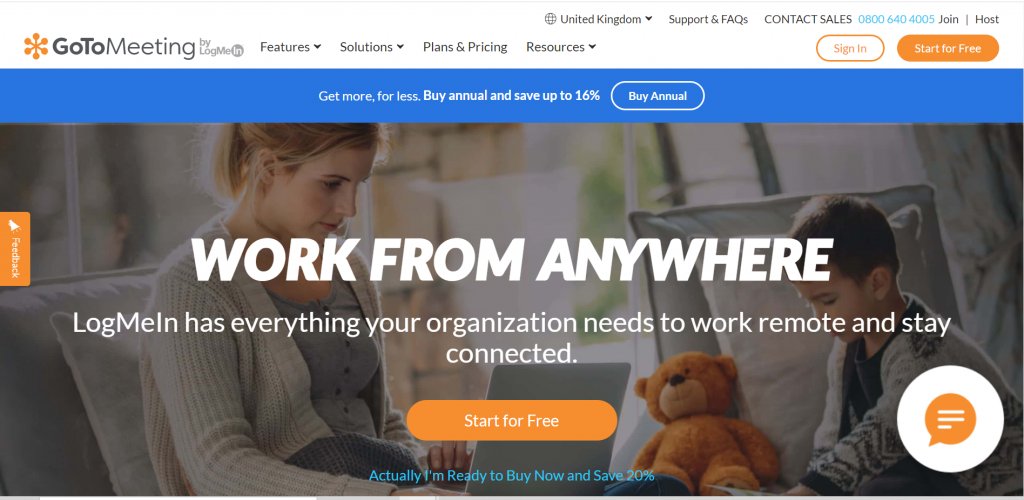 GoToMeeting is an online meeting, video conferencing, and web conferencing app that enables companies to collaborate with customers, clients, and co-workers in real-time.
Here the organizer schedules the meeting and invites attendees. The meeting presenter can share the screen with their audience during the session.
There are two common ways to schedule meetings from the system tray or logging into the go-to-meeting website.
You can log in to the website, click on create a new session, and name your appointment to schedule a meeting.
After that, choose the date and time, select the duration for your meeting, and get a link to the forum to share with attendees.
There is a free version of this app that supports up to 50 participants with limited features.
Features of GoToMeeting
It has a screen-sharing option.
It is used for video conferencing with team members.
Meeting recording and transcription are available.
It has drawing tools.
There is an instant messaging feature.
Pricing of GoToMeeting
Professionals – Pound 9.50 per organizer per month
Business – Pound 12.67 per organizer per month
Enterprise – Custom price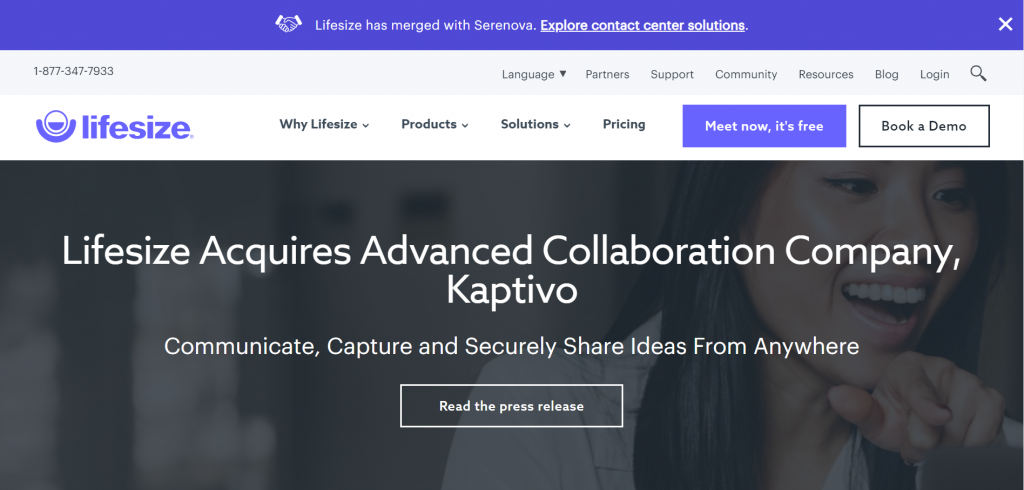 LifeSize is a video communication system that started more than a decade ago. It allows you to connect your entire organization with video and standard audio and web conferencing.
LifeSize has an unlimited meeting duration, and it is more advanced than other video conferencing software.
It works on any operating system such as Mac, Android, iOS, Windows, and Tablets. It also supports live streaming.
It helps capture the record of important meetings, calls, and events and share that with people inside and outside of your organization.
You can make a call or receive directly from the conference room and stay connected with co-workers.
Features of LifeSize
It is a cloud-based video conferencing software.
It supports advanced collaboration.
It works on any operating device.
There is an unlimited meeting duration.
There is an HD-quality video.
Pricing of LifeSize
Standard – $12.50 per host per month
Plus – $14.95 per host per month
Enterprise – It has custom features, and the price is based on location.
Conclusion
These are the top 10 tools used for video conferencing to establish trust with employees and successfully run the business.
The advancement of technology has made endless options for video conferencing tools in today's workplace.
Therefore every organization prefers affordable tools with unique features to collaborate with clients and complete the deal on an expected time frame.
Which software are you using for video conferencing in your organization, and how effective is it? Please let us know in the comment section below. Also, follow us for more blogs and information.
Related articles