Tips for Establishing Effective Communication in Remote Team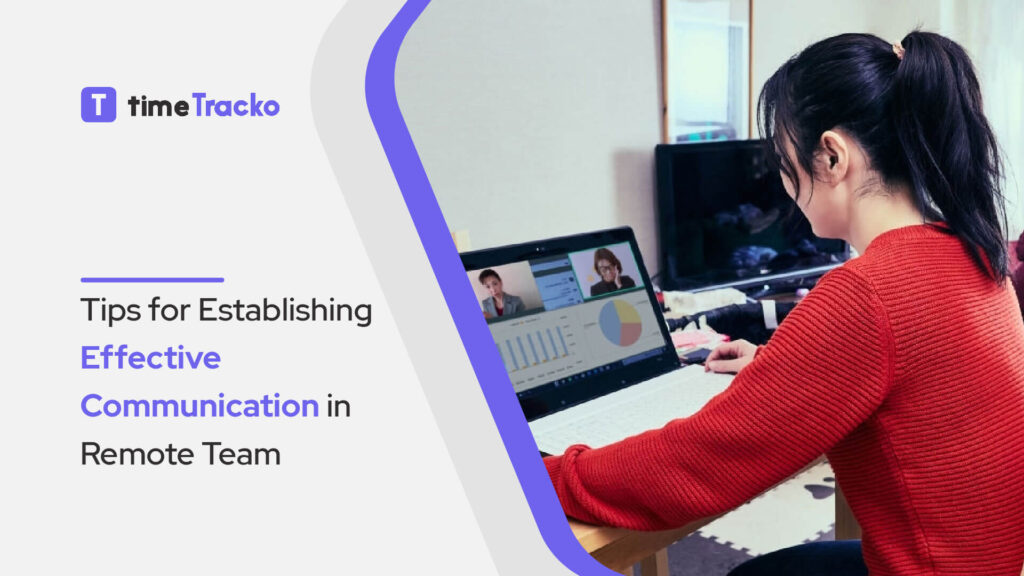 Every corporate house believes that "Communication is the key to success." It is why every big and small corporate house focuses on effective communication.
It is easier for organizations to manage communication when employees work from the office. Since everyone is around, employees can easily have good professional relations with their colleagues.
But communication in the remote team can be difficult for them to maintain effective communication if good communication and collaboration tools are not provided.
When your employees work remotely, you should make sure that employees are frequently communicating with each other. Right communication tools can bring success in the communication process.
However, sometimes even if you provide the best communication tools for your remote team, the communication process can fail.
Therefore, to establish effective communication in a remote team, you can encourage your employees to follow the following tips:
Tips for Establishing Effective Communication in Remote Team
Select Communication Channel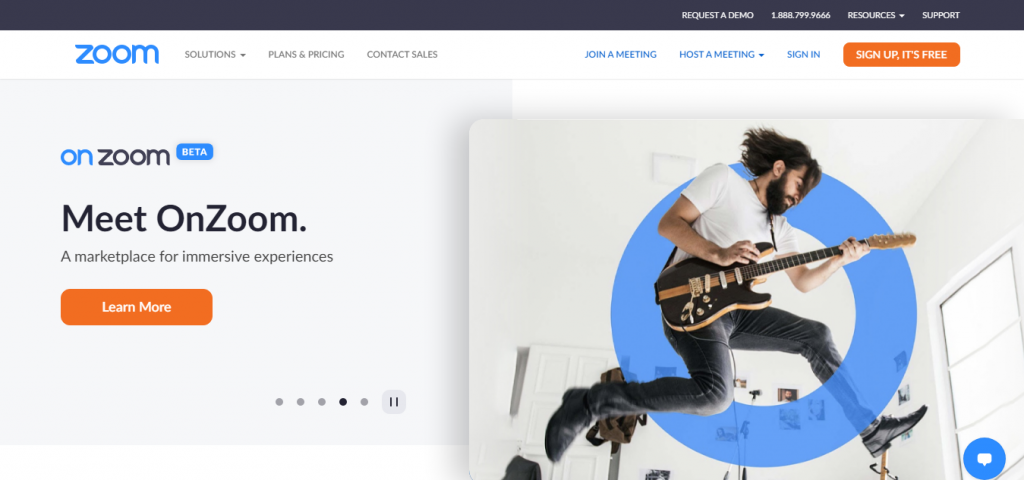 Remote working communication is entirely based on communication tools. There are many communication tools that you can select for your business.
You should make sure that every employee should use the same communication channel for communication. If employees use different communication tools, it can create confusion and delay in the communication process.
For example: If you use Skype and others use Microsoft Team to communicate, then when any communication happens, you need to install the app and then start the communication process. It can be very time-consuming, and due to one person, the entire team needs to wait.
Therefore, all the team members should select the same communication for effective communication. Some of the best communication channels for your business are Skype, Microsoft Team, Zoom, Slack, uShare, etc.
While selecting the communication channel, you need to consider privacy policy, quality of audio and video, cost, speed, etc.
You should select a communication channel that provides all functions like chat, audio, and video call, group discussion creating a forum, sharing files, and more. You need to determine all your required features before selecting a communication tool for your organization.
Prepare Meeting Agenda
When you work remotely, you may not be able to communicate instantly. It would help if you waited for some time for the reply, and some problems need to be solved the right way. Therefore communication can sometimes be challenging.
Sometimes remote employees can feel disconnected when there is a lack of communication. And sometimes, you may forget to communicate about the topic which was essential to discuss. It can also create problems while working.
Therefore to avoid forgetting the topic discussed, you should prepare an agenda for the meeting. It means you can list down things you are willing to communicate with your teammates.
Whenever any topic that you think should be discussed, you should list them. You can also make a separate notebook where you can list the agenda you want to discuss.
Things you need to follow while preparing the agenda:
At first, you need to identify the objective of the meeting.
List down topics you want to discuss at your meeting.
Prioritize your agenda. Keep the most important topic at the top and the least important at the bottom.
Make sure your agenda is no more than five.
If you have a meeting with top-level management, it is better to document your agenda.
Schedule Video and Audio Call
When you and your teammates work remotely, they may not be available all the time you solve your queries. Most of the time, when you do not schedule meetings, there might be a lack of communication among team members.
Sometimes miscommunication can occur when there is no effective communication.
To have effective communication in a remote team, you should schedule the video and audio calls regularly. When you want to communicate with your team members about any important topic, first of all, you should give preference to video call and then audio call.
If you have some small questions, then you can send a text message. But if you have more than two questions and long questions, you should always prioritize video calls and audio calls.
Sometimes, there can be miscommunication when your text is misread or when you write your text in difficult language. Sometimes, when you send a confidential message, others can read it.
Video and audio call helps you to improve communication and helps to minimize miscommunication. It also allows you to build a good relationship with your team members.
With video and audio calls, you can understand your team members' feelings based on their facial expressions and voice tone. Therefore, it is ways better to give importance to video and audio calls while communicating.
Add Limited Numbers of Members
In an organization, many employees are working in different departments at different levels. You can't invite all your employees to meetings or while making decisions.
When you have many people in the same room, there is a high chance of getting noisy. And it becomes difficult for you to manage your employees and make decisions at the same time.
When employees are working remotely, communication happens virtually using communication tools. You need to invite your employees to virtual meetings when you need to take any decision.
If you invite all your employees to all meetings, there is a high chance of your meeting getting disturbed. Employees might start to talk among themself; due to employees' background noise, you might not correctly hear each other.
Therefore, while communicating virtually, you should add limited people to the meeting. While making any decision, you should add managers from all departments to the meeting. And discuss with them about the decision and other topics.
Once the organization comes to its conclusion, each department manager should organize meetings and communicate with employees of the respective department.
It ensures that employees will not feel left out, and everyone in organizations will know about the organization's current scenario. It also helps to bring a sense of participation among employees.
Set Rules
In an organization, there are specific rules that you need to follow. Every team member in the organization should follow a specific set of rules.
Either you are in the cafeteria or attending the meeting, you need to follow a specific set of rules. You need work rules to have a better work environment and discipline employees.
You need to give remote employees a set of rules that they need to follow while working remotely. Remote employees can have rules regarding anything from work time to communication rules.
Employees might go out of track during virtual communication when you forget to set specific rules and regulations.
Sometimes, when you communicate with your team members, communication might get disturbed due to background noises. And sometimes, you need to wait for employees to join the call.
Some rule that you can set while having virtual communication are:
Use the same communication tools to communicate with team members.
Sometimes employees might not be available when you call them. It can be time-wasting for both employees and employers. Therefore, you should schedule calls at least 12-hour before the meeting.
You need to attend your meeting on time and respect your teammates' time. When your meeting is scheduled at 10 AM, you must show up at 10 AM. If you join your meeting at 10:30 AM, you will be wasting everyone's time.
Prepare what you are going to say in the meeting. Sometimes when you want to discuss some important topic, you might forget it. Therefore you should list down things you want to present.
Ask your team members to mute their mic when they are not speaking.
Choose Collaboration Tools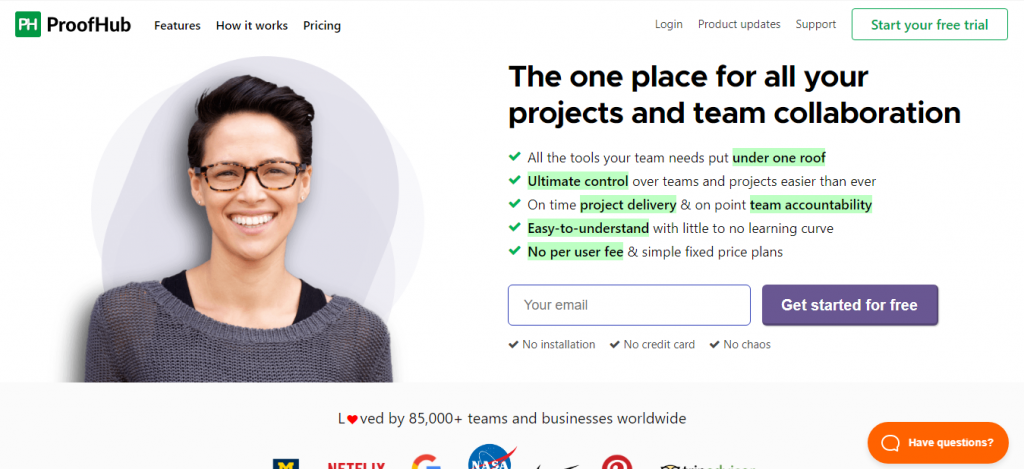 To keep team members on the same page, you should use collaboration tools. With collaboration tools, employees can share their files and folder. It helps you keep track of their employees' work progress, set project deadlines, track project budgets, and more.
In communication tools, you can have a chat and video, and audio call. But with collaboration tools, you can work together with your teammates on projects.
Collaboration tools also help you to manage projects and keep track of your project progress. You can communicate with team members in real-time, create discussion forums to discuss projects.
It also helps you to organize and store files and documents that you need for your projects. Collaboration tools are also helpful to schedule employees' work time and manage each employee's work schedules.
Some collaboration tools also offer video and audio calls, but sound and video quality are not as good as communication tools. Therefore, you should both communicate and collaborate while working remotely.
Some of the best collaboration tools you can choose for your business are ProofHub, FreshDesk, Evernote, Trello, Asana, etc.
Create a Group Chat for Informal Communication
One of the significant differences between remote employees and onsite employees is that onsite employees can better their colleagues. In contrast, remote employees might not know their colleagues.
Remote employees mostly communicate about their work-related topics and may not have some informal communication. To maintain a better relationship with each other, sometimes it is necessary to have informal communication.
To have better relationships among employees, it is better to create an informal group. In the informal group, you can share what music you are listening to, series and movies that inspired you, what you are cooking, and more.
Employees can share their interests and know each other's likes and dislikes, bringing employees to a close.
Having informal communication helps in better coordination and cooperation among employees.
You can create a group or channel like Slack where you can have informal communication.
For example, in Slack, you can create channels like a pet to share your pet's picture, activities, and more. All animal lovers can communicate in that group without disturbing other colleagues.
Avoid Unnecessary Meeting
You need to organize meetings frequently to communicate with your employees and give them an update about work. Sometimes, in a day, you may have to attend 4-5 meetings back to back.
Having to attend too many meetings can slower your work as it can be time-consuming. First of all, you need to wait for all your colleagues to join the discussion to start the meeting. Sometimes, there might be a situation where you have to attend the meeting even if it may not be significant.
If you plan to complete a task by a specific time and an unexpected meeting, your task might get delayed. And you will not be able to complete your work on time. Too many meetings sometimes can hinder the work of the entire project.
Therefore, you need to minimize meetings as far as possible and keep meeting as short as possible. You should invite employees who are needed to the meeting.
Record Important Meeting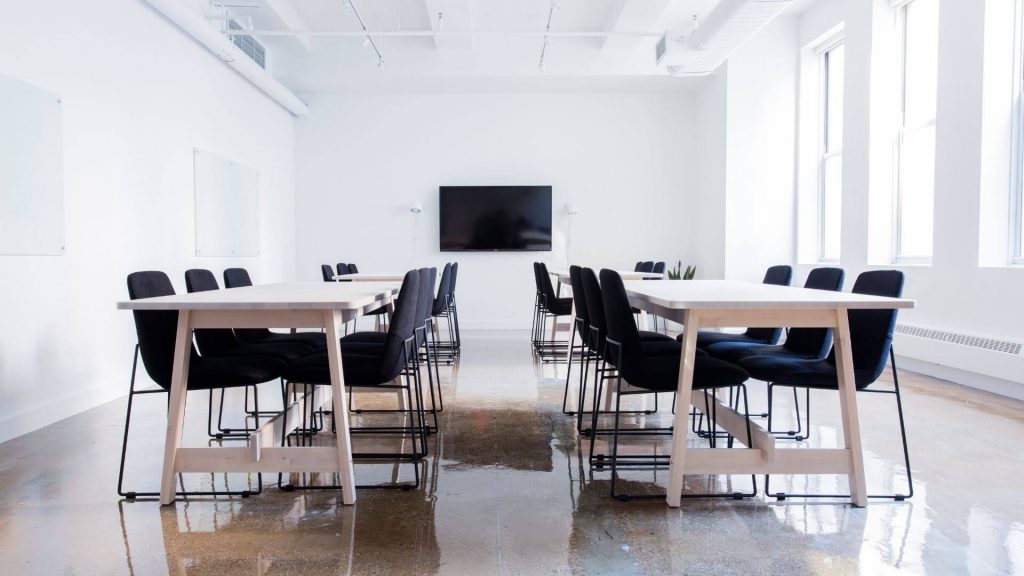 Sometimes due to some reasons, all the team members might not be able to attend meetings. When you record your meeting, it ensures that no one misses any information. You share the recording with employees who were not able to attend the meeting.
Sometimes due to some reasons, you may not be able to focus on meetings at such time, you can record your meetings. Likewise, sometimes when you forget some information informed in the meeting, you can listen to the recording.
When any decision is taken at the meeting, you need to type out the decisions and share them with your teammates once the meeting is over. But when you have a recording, you can send the meeting recordings to teammates to notify them about the decision. It will reduce the time and effort of writing notices and sending them to each employee.
One of the benefits of recording is that employees can forward, backward, play the recording at the required speed to save their time.
Therefore, recording important meetings is essential when you have a virtual meeting.
Write full Sentences to Avoid miscommunication.
One common reason for communication misunderstanding while communicating virtually to text messages is difficulty understanding text meaning. Sometimes your text messages can be misinterpreted.
While writing text messages, you need to clarify the context of your messages. While writing your messages to your colleagues, you should write the full context of your message.
If you are having some informal communication with your team members, you can also use emojis. You can express your emotion using emojis as in text messages, as you cannot see their facial expressions and identify their feelings. Therefore, it can be a better option.
Most of us make some common mistakes while communicating via text using abbreviations and slang words that everyone might not understand.
Therefore, while communicating via text, you should write a complete sentence that your colleague can easily understand. And make sure to write in simple sentences and not use any problematic vocabulary that everyone might not understand.
Conclusion
Finally, it may be concluded that the virtual communication process depends mainly on employees. If remote employees can utilize their communication tools and use effective techniques and ticks, they can make the virtual communication process successful.
Here I have mentioned some tips that your remote employees can use for effective communication.
I would love to know tips and tricks that your remote team follows to make your organization's communication process successful.
Related articles