Tips for Establishing Effective Communication in Remote Team
Tips for Establishing Effective Communication in Remote Team
"Effective teamwork begins and ends with communication " – Mike Krzyzewski
A company's success is directly related to its ability to communicate effectively. That's why every company of any size emphasizes the importance of communication.
It is essential to have both emotional intelligence and interpersonal skills in order to communicate effectively. These practical tips will help you improve your verbal communication skills.
Because of the COVID-19 pandemic, many companies offer "work from home" options to their employees. The statistics demonstrate this.
Over 67% of employers surveyed allowed employees to work from home who do not normally do so.
A survey conducted in 2021 found that 80% of employees would "recommend working remotely to a friend" – down from 90% last year.
When employees work from home, organizations can manage communication more efficiently. All employees are gathered in one area, which makes it easy for them to establish good working relationships with each other.
Unfortunately, if the remote team does not have access to good communication and collaboration tools, it can be challenging for them to maintain effective communication.
Mistakes To Avoid When Working With a Remote Team
It is important for your remote employees to be in constant communication with each other. Utilizing the appropriate communication tools helps to facilitate this process.
Here are some common remote team communication mistakes you may encounter when working with your remote team:
Lack of planning
Plan ahead so that your team members will be prepared for the meeting and it will run more smoothly. If you plan ahead, you can ensure that your team members can concentrate fully on the meeting.
Forgetting time zones
Depending on your time zone, your team and your remote development team may have different working hours. If you communicate properly, you will be able to determine the best time for meetings that are convenient for everyone.
Expecting workers to do multi-task
According to the study, only 2.5% of the participants were capable of multitasking. As a result, every member of the committee must strive to perform only one task at a time, particularly during meetings. In this way, there will be fewer repetitions and follow-ups on matters that were discussed during the meeting.
Lack of visibility
This point includes a number of factors. When remote-tracking tools are not available, it may be difficult to figure out who is working when they should and who isn't.
Communicating without context
Effective communication with remote teams involves more than tools and methods. It also involves what you say and how you say it. The shorter the email, the better, but if it's too short, you could make a miscommunication.
Learn More: Best Tips To Build Successful Team 👨‍💼👨‍💼
Tips for Establishing Effective Communication in Remote Team
Your employees can follow the following tips to enhance communication within a remote team: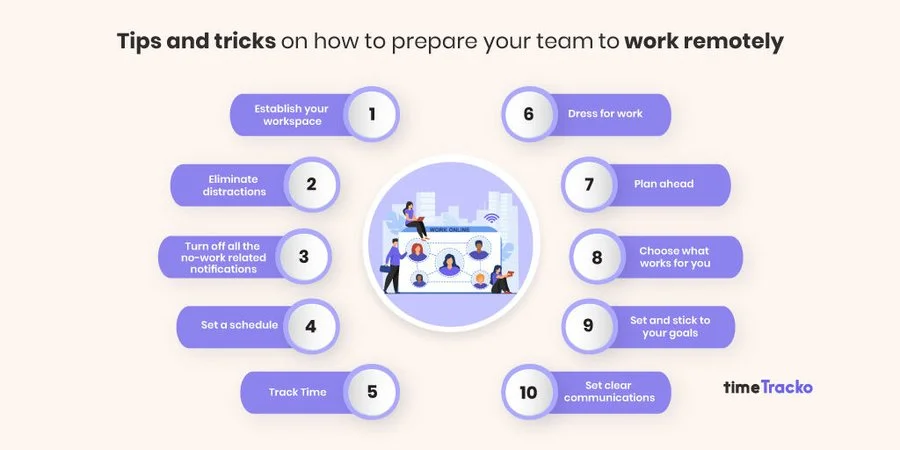 Select Communication Channel
Communication through remote working is based exclusively on communication tools. You have a variety of options to choose from when deciding which communication tools to use.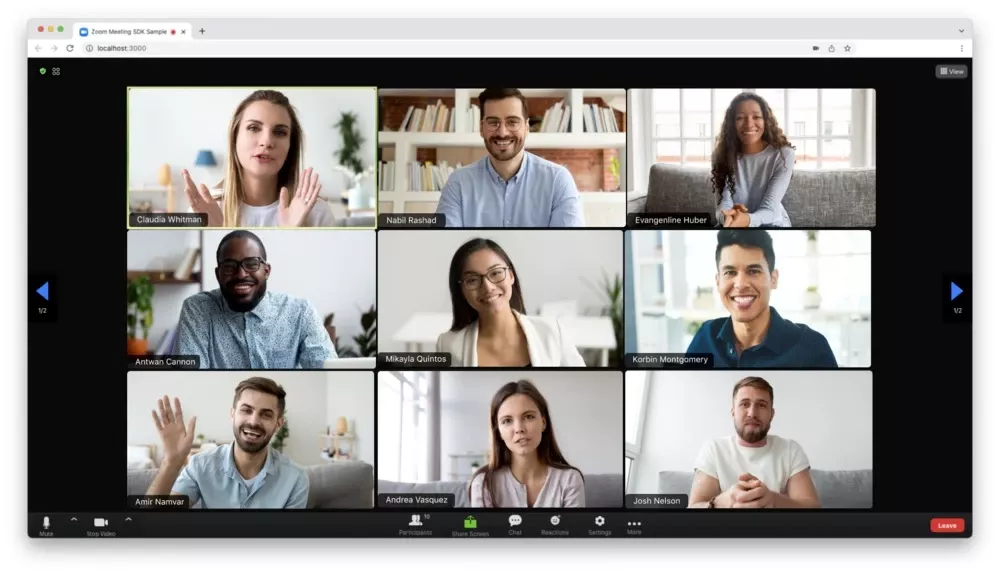 Ask yourself the following questions to determine what kind of communication channels you need:
What are the benefits and limitations of video calls?
Is email a viable method for conducting meetings?
Does a common dashboard or a shared screen need to be used?
Which is the most effective method for organizing our chats?
You should start researching the different communication channels before looking into the different kinds of methods that are available and determine what kind of communication will allow your team to remain productive during this time.
Some of the best communication channels for your business are Skype, Microsoft Team, Zoom, Slack, uShare, etc.
You should select a communication channel that provides all functions like chat, audio, video call, group discussion, creating a forum, sharing files, etc.
You need to determine all your required features before selecting a communication tool for your organization.
Read More: Best Remote Work Tools For Employees 💼🏢
Prepare yourself to work remotely
The challenges of remote work are unique. When you've exclusively worked in an office setting, it can be difficult to adjust to setting your own schedules, shifting to digital communication, and learning that you can't actually perform your best from bed.
It will be easier for you to handle the challenges if you are aware of them. Think about what obstacles might arise before transitioning to remote work.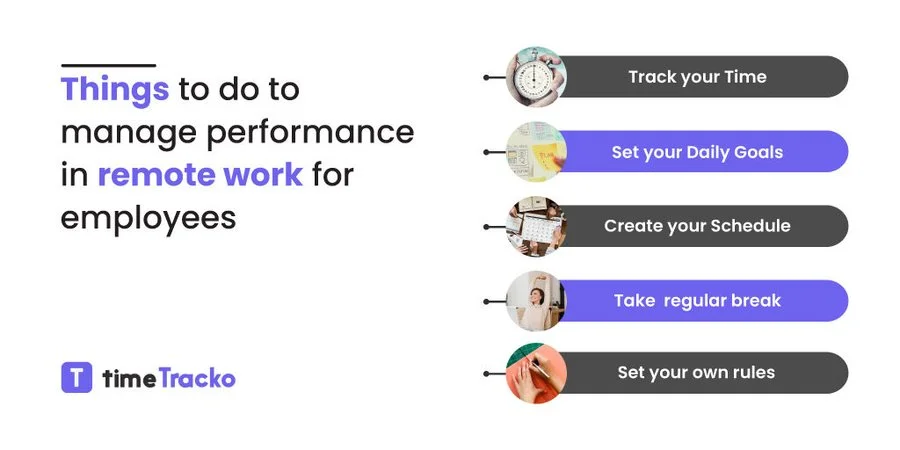 Ensure a work-life balance by considering aspects such as communication, technical difficulties, and procrastination. You can use a mind map to note down these obstacles and you will be able to develop solutions more easily.
Communication is also key to ensuring any changes within your team are properly communicated. Your employees should receive a letter on company letterhead notifying them of the change if you are switching to fully remote work.
Learn More:- Remove Your Distraction & Increase The Productivity
Prepare Meeting Agenda
There may be a delay in communication when you work remotely. You might benefit from waiting for some time for the reply. Some problems need to be solved correctly. Consequently, communicating can be difficult sometimes.
A lack of communication can make remote employees feel disconnected. There are times when you forget to address a topic you were supposed to talk about. When it happens at work, it can cause problems, as well.
You should prepare an agenda for the meeting so as not to forget the topics discussed. The idea is that you can share things with your teammates that you are comfortable sharing.
Prepare the schedule by following these steps:
The purpose of the meeting must be identified first.
You can prepare a list of topics for your meeting.
Set priorities. Prioritize the topics based on importance, with the most important at the top.
Agendas for meetings with senior management should be documented.
Learn More: How to Monitor your Employees' Internet Usage 🌐🌐
Set Guidelines
In an organization, there are specific rules that you need to follow. Every team member in the organization should follow a specific set of rules.
Whether you are in the cafeteria or attending the meeting, you need to follow specific rules. You need work rules to have a better work environment and discipline employees.
Employees might go out of the track during virtual communication when you forget to set specific rules and regulations.
Sometimes, communication might get disturbed when you communicate with your team members due to background noises. And sometimes, you need to wait for employees to join the call
Things to be considered in communication policy while working from home:
Does the company have a policy regarding remote workers' time off?
Is there a specific time when all staff are expected to be available for communication?
How will accountability be achieved?
For how long is it acceptable not to respond to a call or chat?
What is the responsibility of people in terms of recording hours or reporting work?
Learn more: 4D's of Time Management 🕗🕗
Schedule Regular Video/Audio Call
When you and your teammates work remotely, they may not be available all the time you solve your queries.
Most of the time, when you do not schedule meetings, there might be a lack of communication among team members.
When you want to communicate with your team members about any important topic, you should prefer video calls and then audio calls.
If you have some small questions, you can send a text message. But if you have more than two questions and long questions, you should always prioritize video calls and audio calls.
Sometimes, there can be miscommunication when your text is misread or written in difficult language. Sometimes, when you send a confidential message, others can read it.
Video and audio call helps you to improve communication and helps to minimize miscommunication. It also allows you to build a good relationship with your team members.
Figure: SalesLoft
Perhaps this will help you decide when to schedule audio or video calls so your team can be most productive.
Learn more: Some Benefits and Drawbacks of Virtual Meetings 💻🤦‍♂️
Create an office culture online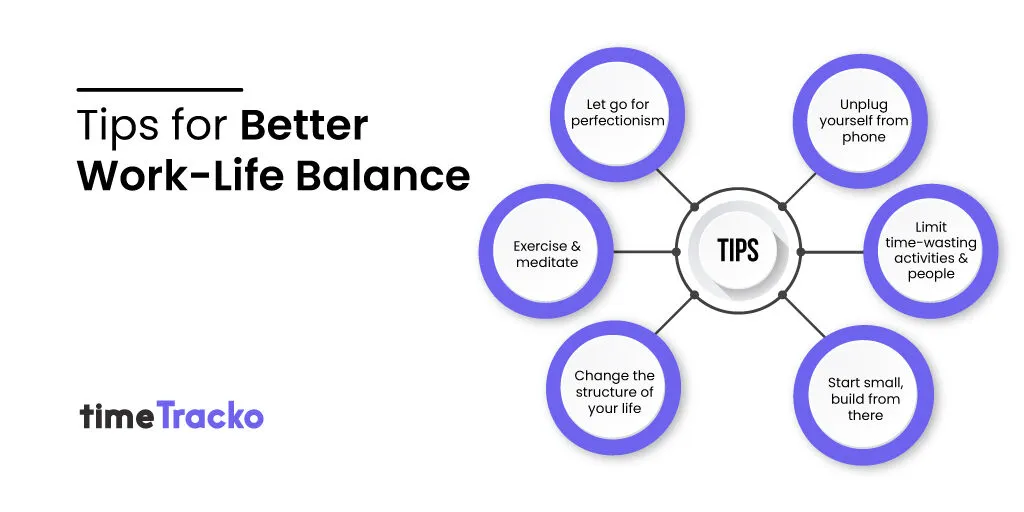 Good work environments are heavily influenced by company culture. People's behavior toward one another is a key component of company culture. During coffee time or during happy hour after work, you can talk a bit. Value your employees by showing them that they are appreciated.
An employee engagement infographic is a great way to show your appreciation.
It is possible to bring your entire staff closer together by organizing fun online activities. Whether it is quizzes, polls, or simply discussions regarding the latest binge-worthy television program.
Online meetings and digital hangouts can bring the office together.
Learn more: Communicating Styles at Work- Types and How to Use Them👨‍💼😄
Add Limited Numbers of Members
In an organization, many employees work in different departments at different levels. You can't invite all your employees to meetings or while making decisions.
When you have many people in the same room, there is a high chance of getting noisy. And it becomes difficult for you to manage your employees and make decisions at the same time.
When employees are working remotely, communication happens virtually using communication tools. You need to invite your employees to virtual meetings when you need to take any decision.
Therefore, while communicating virtually, you should add limited people to the meeting.
It's important to include managers from all departments in the meeting before making any decisions. The decision, as well as other topics, should be discussed with them.
Upon completion of the organization, each department manager must schedule meetings with the employees of the department.
It ensures that employees will not feel left out, and everyone in an organization will know about the organization's current scenario. It also helps to bring a sense of participation among employees.
Learn More: Best Ways To Build Trust With Employees 👩‍💼🧑‍💼
Choose Collaboration Tools
To keep team members on the same page, you should use collaboration tools. With collaboration tools, employees can share their files and folder.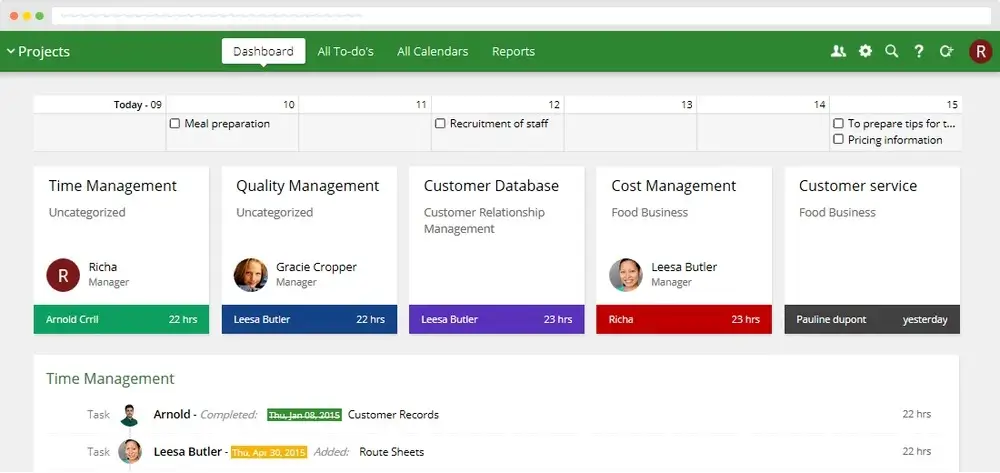 Your employee's work progress can be tracked, deadlines are set, budgets can be tracked, and more.
Managing projects and keeping track of your progress is also possible with collaboration tools. It allows team members to communicate in real-time, and you can discuss projects in forums.
Furthermore, it assists you with organizing and storing files and documents that you require for your projects. Work schedules and employee work schedules can also be managed by using collaboration tools.
Video and audio calls are also available with some collaboration tools, but the quality is not as good as that of communication tools. Working remotely means both communicating and collaborating.
Collaboration tools that your business should consider are ProofHub, FreshDesk, Evernote, Trello, Asana, etc.
Learn more:- Importance Of Team Collaboration In the Workplace 🏡💼
Avoid Unnecessary Meeting
Attending too many meetings can slow your work as it can be time-consuming. First of all, you need to wait for all your colleagues to join the discussion to start the meeting.
According to participants, 33.4 percent of office meetings are unproductive. If you consider how this number could change when meetings are harder to schedule and more difficult to conduct in remote locations, imagine how that could affect that number.
To keep employees updated on work and communicate with them, you need to organize meetings frequently. A day may contain as many as four or five meetings back-to-back.
An unexpected meeting might cause a task to get delayed if you plan to complete it by a certain time. If this happens, you cannot finish your work on time. Many meetings can sometimes slow down a project's progress.
In order to keep meetings as short and efficient as possible, you should minimize their number. Invite only those employees who are required to attend.
Learn more: Best Productivity Apps for Employees Working From Home
Set clear deadlines and expectations
Several leadership experts contend that many managers micromanage because they are concerned with their reputations.
When managing a physical team, micromanagement may be necessary, however, it becomes more difficult when managing a distributed or remote team. Micromanagement is still practiced by many managers.
Using one or more of the collaborative tools mentioned above, managers can remain in control, break down work into smaller chunks, assign those pieces, and set specific expectations and deadlines.
Therefore, there is no need to keep checking over their team members' shoulders, since they have already communicated their expectations.
By distributing the work, the team members will have much less fear of something going wrong and have more breathing room to work.
Read More: Best Tips to Enhance Remote Work Efficiency 💻 💻
Avoid miscommunication.
It is difficult for people to understand what text messages mean when communicating virtually. It is possible to misunderstand text messages.
It is important to clarify the context of your message when you are writing a text message. Whenever you send a message to a colleague, please be sure to include the full context of the message.
Emojis can also be used as an informal way of communicating with your team. Emojis serve as a good substitute for facial expressions and emotions that cannot be observed in a text message since you can't see someone's emotions.
As a result, whenever you text, you should write a complete sentence that is easy to understand by your colleague.
Remember to use simple sentences and avoid using complex or problematic terminology that might not be understood.
Learn more: How To Maintain Security When Employees Work Remotely 🔐🔐
Regularly Plan For Check-ins
It is impossible to avoid meetings completely, regardless of their reputation. In order to avoid overscheduling, you must find the balance between enough check-ins and not enough.
Keep in touch with your team members, especially team leaders, to ensure that all is going smoothly and to address any questions or concerns they may have.
Conclusion
Coordination and cooperation between employees is important while working remotely. Therefore, virtual communication may be characterized as a process that depends mainly on employees.
It is possible to achieve a successful virtual communication process if remote employees utilize their communication tools and use effective techniques and tricks.
If you have any questions concerning the advice, please leave them in the comments area below.