Fun Websites To Waste Time on the Internet
Fun Websites To Waste Time on the Internet
Are you bored or suffering from boredom? Need new addictive websites to waste time?
You came to the right place.
"The experience of boredom has a history, a set of social determinants, and, in particular, an intense association with modernity." – Geoff McFetridge.
Many people have experienced boredom. Boredom is a feeling that is characterized by emptiness and frustration with that emptiness. Boredom can set in when you feel energized but have nowhere to put that energy. You may also experience it when you're having trouble focusing on a task.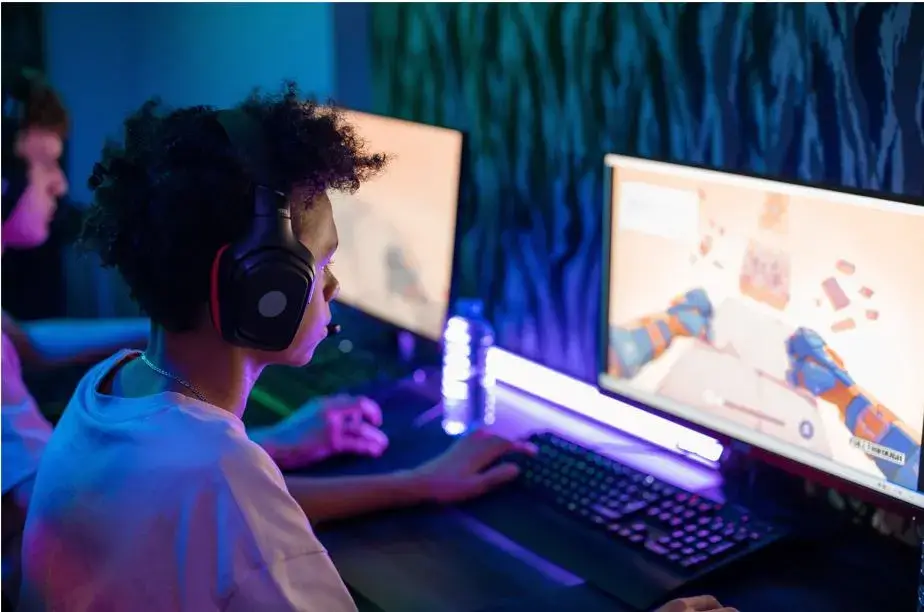 Boredom is something that almost everyone experiences, at least occasionally, and it does not have a specific medical treatment. According to a survey, "30 to 90 percent of American adults are bored during their daily lives."
If you are bored, your attention span may be short, and you may be uninterested in what's going on. You may feel numb, tired, nervous, or jittery. You may want to take a break and move around now and then.
How Can Websites Help To Waste Time on the Internet?
Nobody can be energetic, and studies have shown that taking breaks after long work periods improves productivity. What do you plan to do with your free time? Is the Internet the solution? We're on the same page if that's the case.
The Internet has changed the world in many ways, one of which is for wasting time or killing boredom. When you're bored, there are some fun websites to visit, such as Instagram and Twitter, where you can see funny posts and chat with your friends But, going a long way; the repetitive things will again make you dull.
Fun Websites To Waste Time on the Internet
The Internet is vast, and there are dozens of websites where you can kill time. We went to great lengths to locate a fantastic location that you may be unaware of. You've come to the right place if you're looking for a fun way to pass the time online.
Best for Readers
Type of Website: Educational
Available in: English, Chinese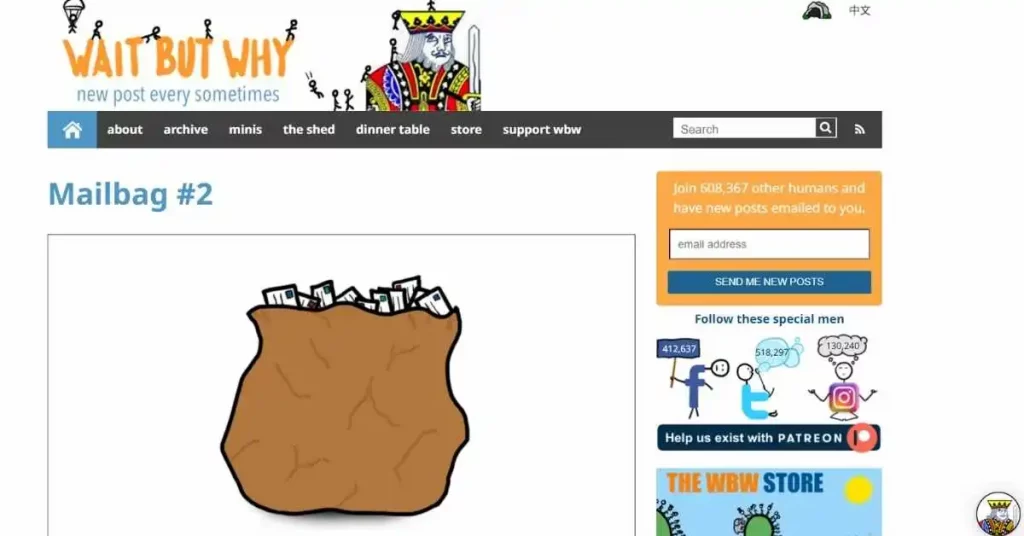 WaitButWhy is one of the most entertaining websites on the Internet. Tim Urban writes enthralling, in-depth, and well-written articles. His writing style is a perfect blend of informative and entertaining. He writes about everything, including relationships, religion, and outer space.
Best for Hodophile (who loves traveling)
Type of Website: adventure
How to Waste Time On Map Crunch website?
Map Crunch is the best website for anyone who enjoys traveling worldwide. You can use this website to teleport to any location on the planet, explore new and exciting travel destinations, and tell your friends about strange and wonderful places.
It's also very simple to use; all you have to do is press the green "Go" button to be taken to a new location
Best for Daring people
Type of website: adventure
How to Waste Time On Window Swap website?
WindowSwap allows you to watch a video of a window and its unique view from various locations around the world using your browser, including a rainy street in Thailand, a mountain view from Switzerland, a busy street in London, a cat watching birds in Qatar, a picture of the city skyline in Singapore, view of the ocean and many other.
Best for Comics lovers
Type of website: Educational+Entertainment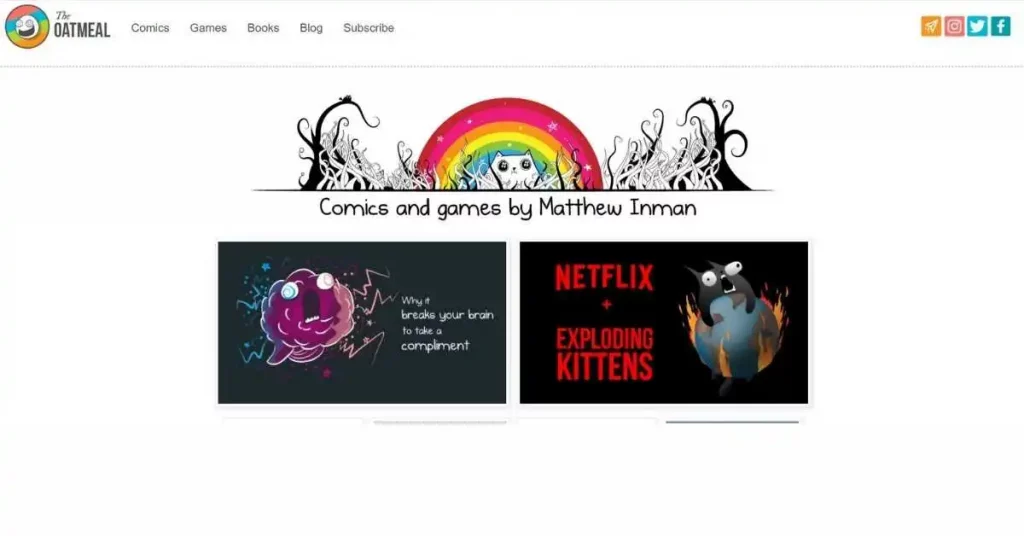 When you're bored, The Oatmeal is another great place to go. This website has a massive library of fantastic content, including comics, games, and books with eye-catching graphics. It's written so that you can read it repeatedly even if you've already read it.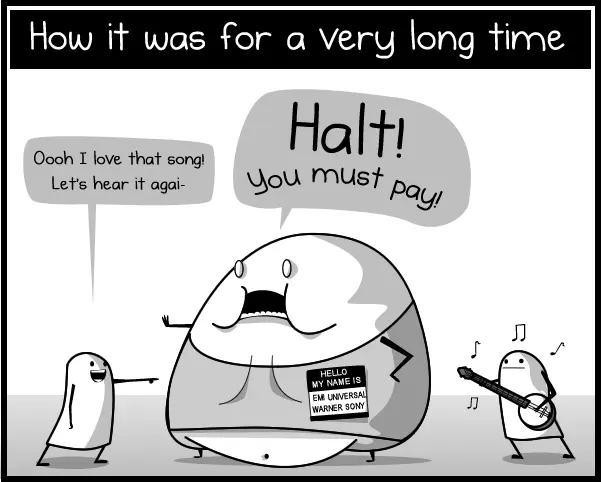 Best for Food lovers
Type of website: Food Recipe
How to Waste Time On Supercook website?
If you're a foodie like me, you'll love the site Supercook. This website is very simple to navigate. And you tell it which food ingredients you have on hand, and it will provide you with a long list of recipes that use only those ingredients. So, hurry up and use this site to surprise your loved one.
Best for History lovers
Type of website: History of website
How to Waste Time On the Wayback Machine website?
Are you bored? Do you want to try something new? Look at the Wayback Machine website. You can choose a date and see how a website looked at that particular time. (For example, look at how Instagram looked in the early 2000s versus now.
Best for Memes lover
Type of website: Memes storage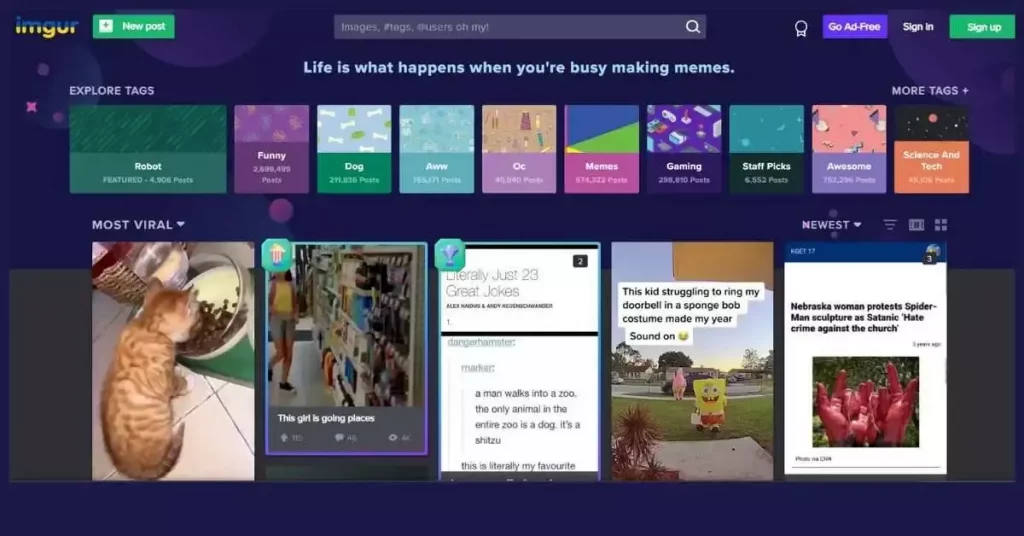 Are you a fan of memes? If you answered yes, this site is for you. Imgur gathers the week's most popular images and memes in one place for your mindless scrolling and enjoyment. Imgur is a great place to pass the time when you're bored and to share the funniest pictures and memes with your friends.
Best for: Being productive
Type of Website: Learn effective things
How to Waste Time On Lifehacker website?
Lifehacker is a website where you can learn how to be more productive. It's a repository for all the knowledge that no one ever teaches you, such as money-saving tips, creative uses for everyday items, etc. They also have entertaining and informative articles as well as useful listicles.
Best for: Art lovers
Type of Website: Drawing and guessing the picture
How to Waste Time On Autodraw website?
Another entertaining website to visit when you're bored is Autodraw. You can freehand drawings on this site, and the site will guess what you were trying to draw. Trust me; it's insanely entertaining for both the artistically gifted and those who can't draw a stick figure.
Best for: Fun
Type of website: Game
How to Waste Time On Find the Invisible cow website?
This website is a lot of fun to use. It's very easy to play; all you have to do is turn on your device's audio before you begin, as the cowhides behind the noise, and then click "Start Game." After that, drag your mouse across the screen to locate the hidden cow.
Best for Astronomy lovers
Type of website: Adventure
How to Waste Time On Stellarium website?
Do you enjoy gazing up at the stars and planets in the night sky? However, because you live in a big city or an area with a lot of light pollution, you won't be able to see it. Don't worry; we're here to provide a lovely experience from the comfort of your own home.
Simply open the website Stellarium, and it will display a realistic 3D sky, similar to what you would see with the naked eye, binoculars, or a telescope.
Best for: Fun
Type of Website: Collection of hilarious emails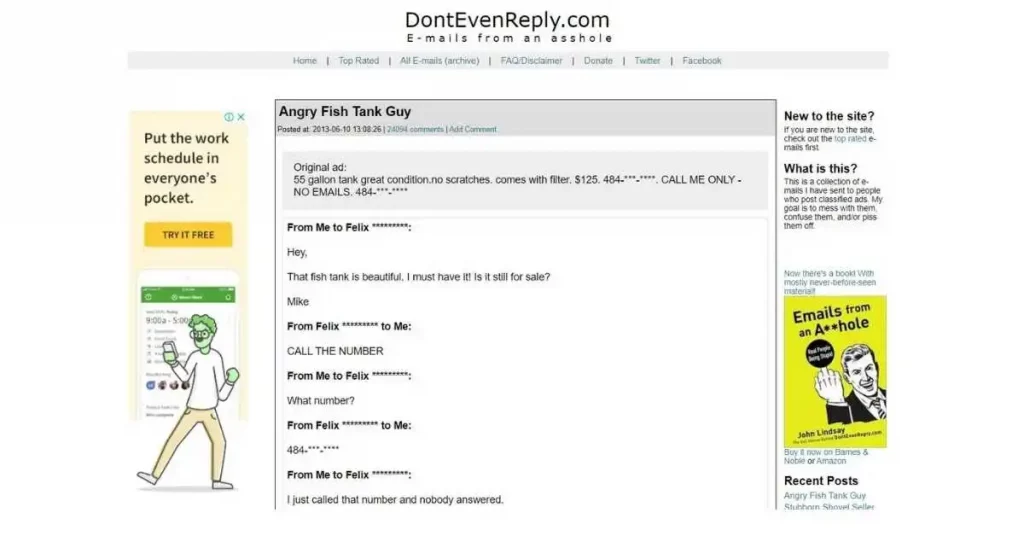 If you're looking for a good laugh, go to Don't Even Reply and read some hilarious real-life emails. This site contains a collection of emails that they have sent to classified ad posters. Their goal is to annoy them, perplex them, and irritate them. Trust me, you'll have a great time, and your boredom will vanish in minutes.
Best for Newsreader
Type of Website: Future News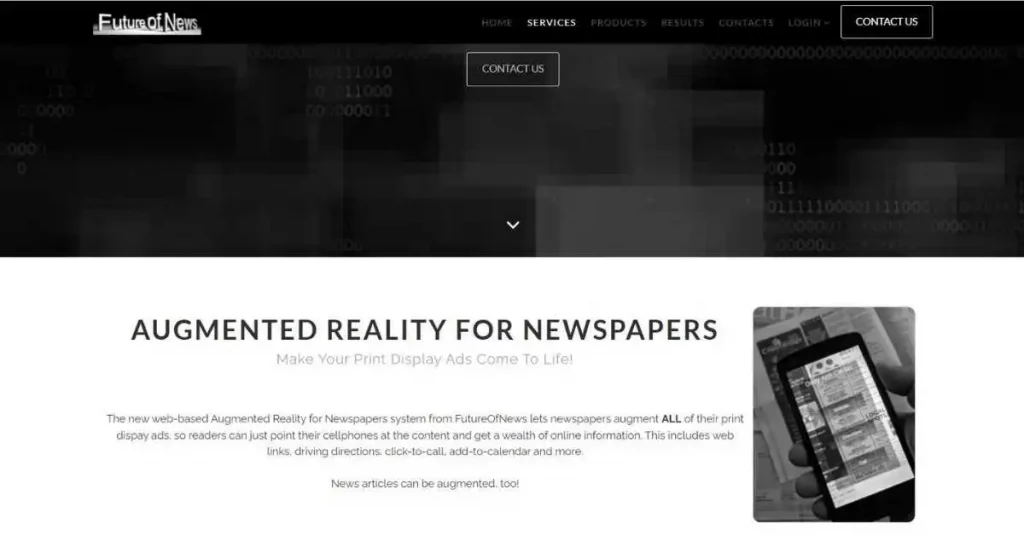 Are you a fan of time travel? Have you ever fantasized about knowing what will happen in the future? Then this is the website for you.
First and foremost, let me state unequivocally that you will not be time-traveling here; rather, this is a fun site filled with future news articles from 2030 and beyond. We checked, and there are no references to murder hornets! You will feel revitalized and energized after visiting this website.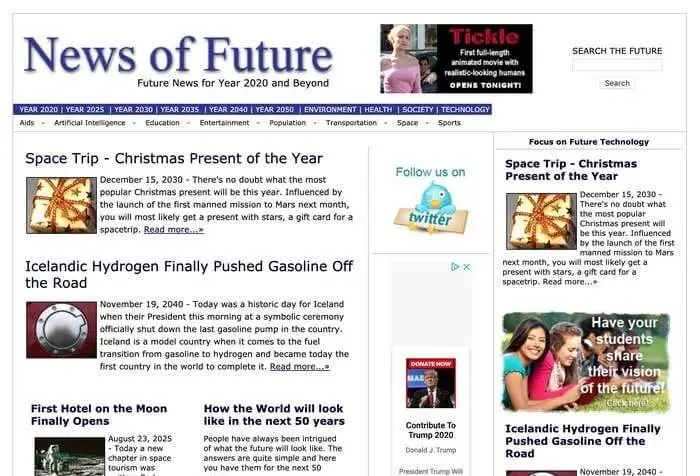 Best for the Radio listener
Type of Website: Listen to Radio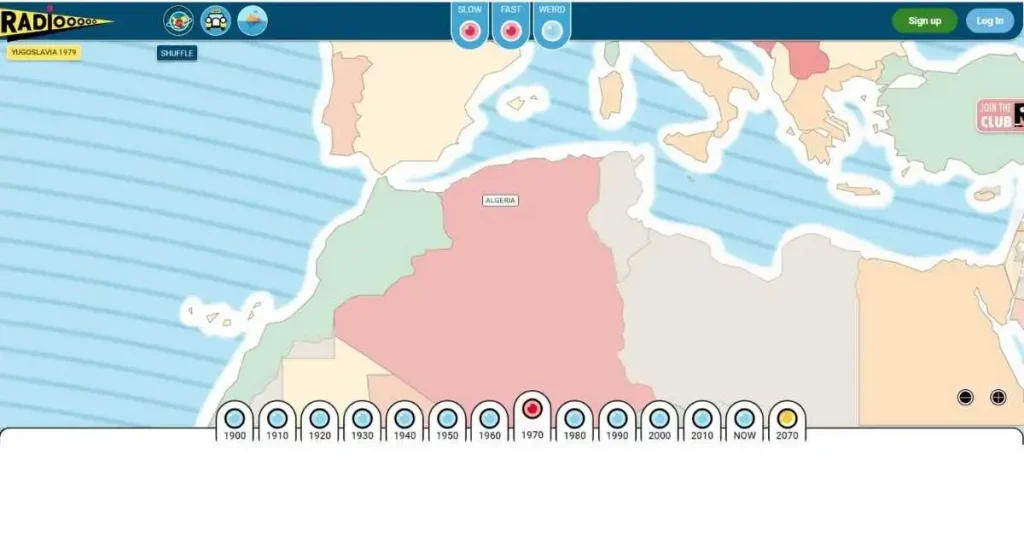 Do you remember listening to the radio as a kid in the 1990s? Isn't that a great era?
Radiooooo will transport you back in time. You can listen to the local airwaves in any region using this website. On the other hand, this site provides a timeline, allowing you to listen to the radio from anywhere and at any time!
Best for Creativity
Type of Website: Mind game
How to Waste Time On the 2048 website?
Do you enjoy playing mind games and math games? If that's the case, this website is for you.
This website allows you to play a game similar to Tetris but with more features. Try to combine numbers with your arrow keys until you reach 2048, or go beyond and try to reach 4096.
16. Museum of Endangered Sounds
Best for Refreshment
Type of Website: Historical experience
How to Waste Time On the Museum of Endangered Sounds website?
If you're looking for a good dose of memories, this is the place to go. Perhaps the ringing of a rotary phone or the sound of a dial-up modem will be enough. You can travel back in time to the Museum of Nostalgia. Brendan Chilcutt's solo effort aims to preserve the sounds of vintage technology.
Best for Movie lovers
Type of Website: Movie recommendation

Are you a movie buff who is stumped on what to see next? If that's the case, this site is for you. This amusing website is a movie suggestion service.
It excludes films with a 70 percent viewer rating (e.g., 8/10 on IMDb) and a 70 percent critic rating (e.g., on sites like Rotten Tomatoes and Metacritic). As a result, you'll have the opportunity to see a selection of the best films that stand out from the crowd.
Best for: Entertainment
Type of Website: A testing sense of humor

Another Tumblr blog with a good sense of humor. Another round of guffawing. The straightforward illustrations demonstrate that the world is divided into only two types of individuals, those with a sense of humor and those without.
You will have cured your boredom if you fall into the first category. Continue reading if you haven't already.
Best for Timepass
Type of Website: Testing the strength of the password
How to Waste Time On The Passive Aggressive Password Machine website?
Don't underestimate the importance of a strong password in keeping the world safe. With its funny and honest feedback on the strength of your passwords, the PaP Machine is a neat little side project that can quickly bring you out of your boredom.
Best for: Entertainment
Type of website: fun activity suggestor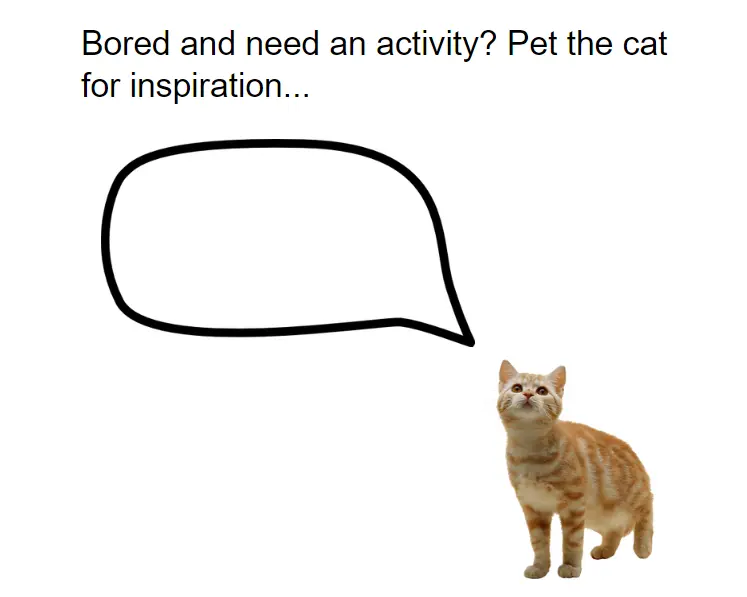 Even a simple website can be entertaining. This is one of those quick one-page websites that a developer can create in hours. However, if you're looking for a way to kill boredom, this idea is worth revisiting.
What should you do if you're stumped? When you pet the cat, it will suggest a fun activity for you to do when you're bored. Because action precedes motivation, now is the time to get started and make the most of your boredom
Learn More: Productive things to do when you are bored at the office
What else can you do to waste time on the Internet besides surfing fun websites?
When boredom strikes, you cannot concentrate on your work, so it is critical to eliminate the boredom in any case. Only for you, after doing a lot of research, I've listed some fun things to do to kill boredom below.
1. Watch Movies and Series
Among the many ways to avoid boredom, watching movies and series is one of the best and my personal favorite. If you don't have a habit of reading books or don't enjoy them, watching movies and series is the best option.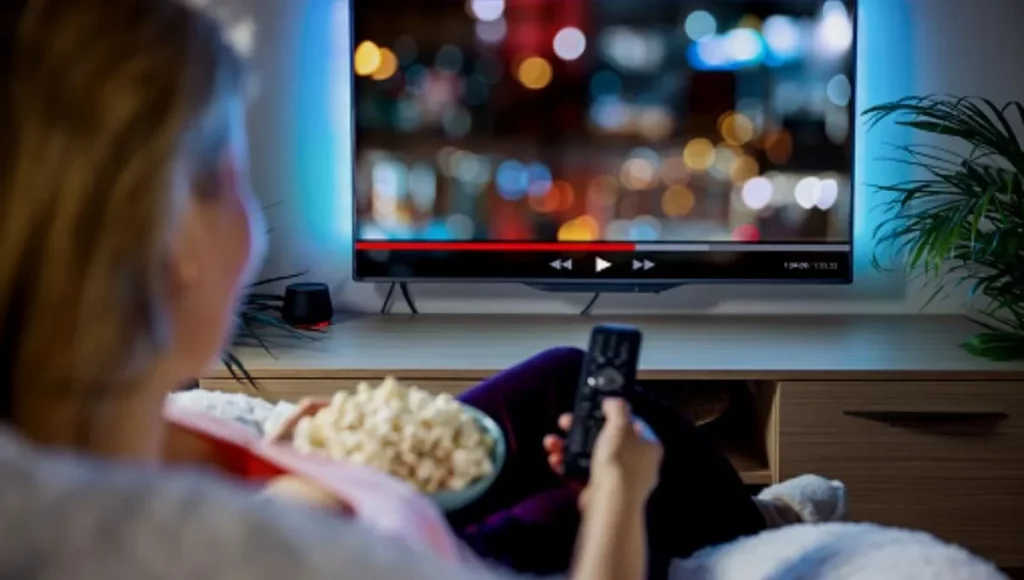 There are various sites where you can watch movies and series in any language, including Netflix, Amazon Prime, YouTube, and many others.
You can select a movie genre based on your interests, such as romantic, comedy, action, science fiction, etc.
2. Watch Stupid Challenge Videos on Youtube
Watching stupid challenge videos on YouTube is the best way to kill boredom. Everyone enjoys a challenge in life, but it is even more enjoyable when the challenge is stupid. On YouTube, many content creators post videos of silly challenges.
Trust me when I say that watching them makes you laugh so hard that your boredom vanishes in minutes, and you feel revitalized and energized. Watch videos of stupid challenges and try to recreate them with your friends.
Learn More: Tips to deal with stress
3. Make TikTok Videos or Watch Them
With over 1 billion users, Tiktok is the most popular app of 2021, hosting a variety of short-form user videos in genres such as pranks, stunts, tricks, jokes, dance, and entertainment, with durations ranging from 15 seconds to ten minutes. You can now take longer than one minute in the updated version, and there is also a live feature.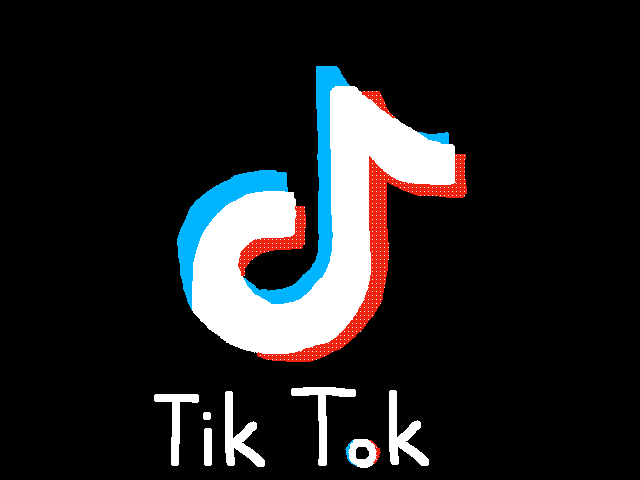 People can also make a lot of money by using this app live and entertaining others. This app is excellent for anyone interested in pursuing a career as an actor.
4. Make Instagram Reels or Watch Them
When you're bored, making or watching Instagram reels is a great way to pass the time on the Internet. Users can now create short 15-second video clips with various editing tools and special effects using Instagram's latest feature.
It resembles TikTok reels in appearance, and it's entertaining to both make and watch the reels.
5. Play Online Games
For many generations, playing games has been a lot of fun. And having a good time is not limited to children; people of all ages want to have a good time. However, in the twenty-first century, everything is done via the Internet. Playing games is also a good way to pass the time, and many gaming apps are available.
According to research, today's most popular and entertaining apps include Slap Kings, PUBG, Candy Crush, etc. Because it's online, you don't have to play by yourself; you can form groups and communicate with them via chat or video calls.
6. Read Comics Books
Children of the 1990s Remember when we used to save up our pocket money for several days to purchase a comic book?
During our childhood, reading comic books was the most enjoyable activity.
According to research, 2% of Americans read comic books daily. Everything in the twenty-first century is done via the Internet, including comics, and reading comic books no longer necessitates collecting pocket money.
It's simple: download apps such as ComiXology's Comics, DC Universe's DC Universe, Google Play Books, etc. You can download these apps and read comic books to keep your mind fresh when you are bored.
Learn More: Tips to deal with micro stress
Take Online Tests and Quizzes
When you're bored, you can pass the time by doing something creative, such as taking quizzes to test your mental capacity. These things motivate students to adopt new learning methods, whether math, science, or English quizzes.
QuizUp, Popcorn Trivia, Heads Up!, including several other apps are available for playing quizzes. This app helps you break free from boredom while encouraging you to be more creative. It will be more enjoyable and entertaining if you form a group with your friends and play this game together.
Learn more: Best online Team Building Games
Stop Wasting Time On The Internet
According to 2021 statistics, "The average person spends approximately 145 minutes per day on social media, which equates to approximately six years and eight months of their lives."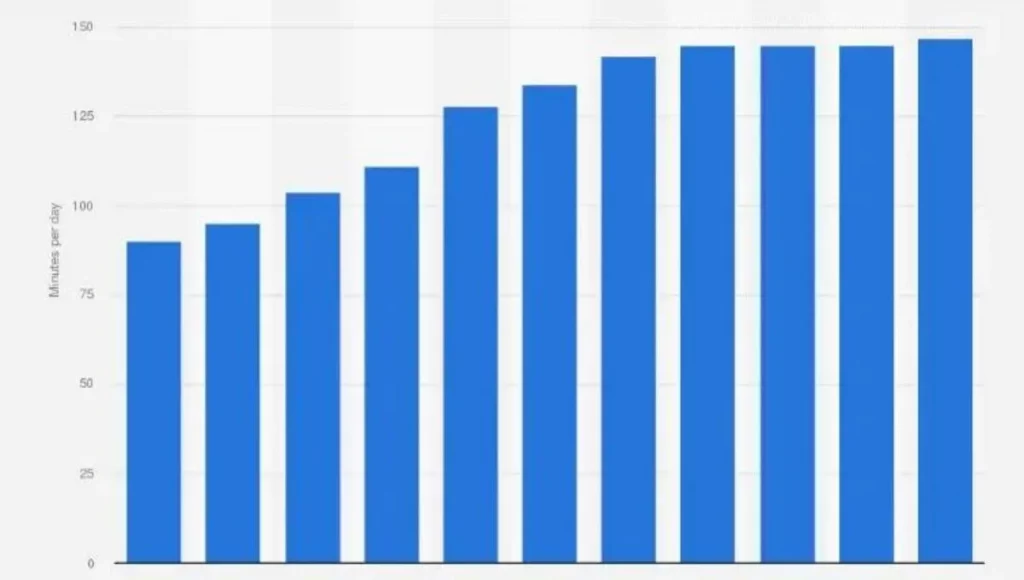 As can be seen, the Internet is used for everything in the twenty-first century. Although it has had many negative consequences, it also has many positive aspects that we must not overlook. It's difficult to imagine our lives without it. Can you imagine your life without Internet? I'm sure you'll say no.
Are you aware of this? The Internet is the most efficient way of wasting your time.
Internet addiction has been shown to significantly affect stress, depression, time management, and anxiety levels.
If you can't seem to stop tweeting, liking, commenting, scrolling social media, or Googling, here are five ways to stop wasting time and get stuff done:
1. Use Time Tracking Software
The problem with social media is that once we get started using it, we cannot stop using it. This creates a problem when we are alone at home studying or working.
Especially, after the sudden outbreak of coronavirus, the "work from home" concept is becoming more and more popular nowadays.
Statistics show that 4.7 million people work from home, which means that 4.7 million people can easily deceive their principals by wasting time on the internet.
Use timeTracko, one of the best employee monitoring software, to prevent your employees from wasting time on the internet.
Some of the features of timeTracko are:
Automatic Time Tracking
Automatic and unlimited Screenshot
Screencast (Live Screen)
Customize screencast report
Productivity Labeling
Time and Attendance
URL and app Tracking
2. Use Website Instead of Apps
When compared to using an app, using the website requires a little more effort. For instance, the website requires you to open a browser, type the website's address, and then wait a few seconds. Apps can do all of this in the blink of an eye.
We don't like putting in extra effort as humans. In and of itself, the extra effort required for the website aids in overcoming the urge.
3. When Reading or Working Avoid Using Your Phone
It is now extremely simple to access the Internet thanks to smartphones. Put your phone on silent or airplane mode while working or studying to avoid wasting time on the internet. Disable all of your mobile apps' notifications.
One of the best things you can do is to keep your phone in another room or in your bag so it's out of sight and out of mind while you're reading or working.
4. Create a Social Media Schedule
Internet is a waste of time. This does not imply that you should completely avoid the internet. It has a lot of positive aspects and is also necessary in our daily lives. So, set a schedule for when and how much time you'll spend on social media, and promise yourself that you'll stick to it.
5. Clock Website and Apps
If you still can't stop wasting your valuable time on the internet after trying all of the above solutions, block those websites and apps. You can unblock it again after you've completed all of your important tasks, or you can block it for a specific period of time, such as two days or five days.
FAQs Regarding Fun Websites To Waste Time on the Internet
1. How do we waste time on the Internet?
 Even though the Internet is a good thing, many people use it to waste their entire day playing games, watching movies, and watching TikTok videos, even if they have important work to do.
          
2. Should surfing the Internet be considered a waste of time?
It is not considered a waste of time if you use it for beneficial purposes such as surfing websites related to your education, playing quizzes, researching information about the world's current situation, history, or news. However, if you use the Internet solely to play games, watch movies, or read memes, it is considered a complete waste of time.
3. Why are useless websites on the Internet highly addictive?
The useless websites on the Internet are highly addictive because they are designed in a fun and entertaining manner, and as humans, we are all drawn to entertainment.
Conclusion
Boredom, which almost everyone experiences at some point in their lives, prevents you from concentrating on your work and causes you to become lazy. It also doesn't have a specific medical treatment. So, to alleviate boredom, you must engage in some enjoyable activities.
I've tried to list some of the best websites for killing time on the Internet. I'd like to hear about your favorite ways to pass the time on the Internet.
Please remember to include them in the comments section below.