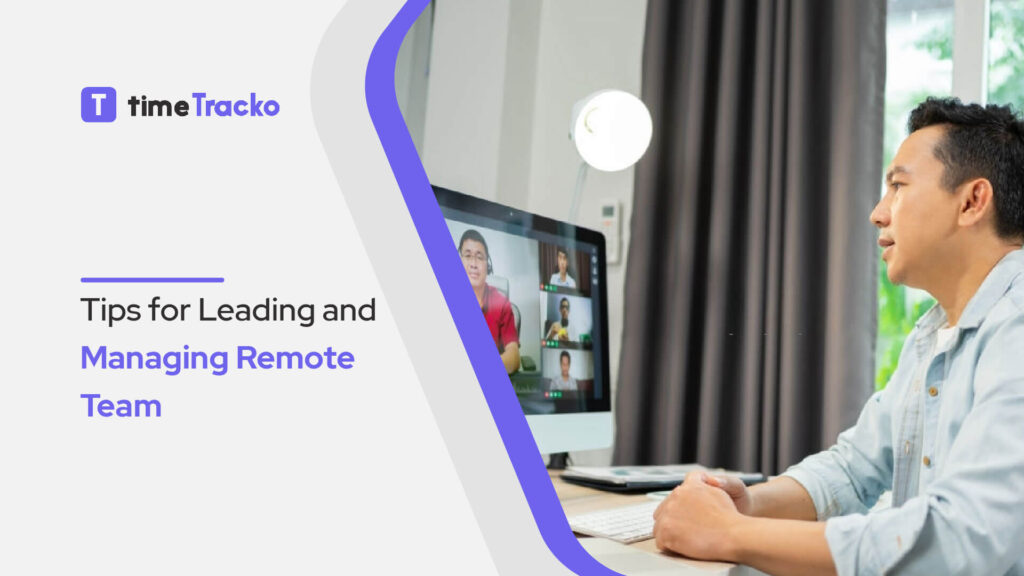 The remote team is more productive than the onsite team, and many employees prefer to work remotely when they have remote working options in their office.
Employees can get distracted by their colleagues and their work surrounding them when they work from the office. While working remotely, employees can work in their productive hours and create their schedules for themselves.
Also, you can minimize your organization's expenses and hire talent from all around the world. When your employees work remotely, you can achieve your organizational goal faster, and the work quality also increases. There are many benefits of remote working for both remote employees and organizations.
However, some of you might feel that leading and managing a remote team is a challenging task.
If you use the right tips and tricks, managing a remote team can be easier than managing onsite employees.
Tips for Leading and Managing Remote Team
Stay Organized and Clear Expectation
When your employees are working remotely, you may not know what they are expecting from their job. And they also may not have much idea about your expectation from them.
You will not be able to meet your employees in person regularly. Hence, you will not be able to know the satisfaction level of your employees.
Employees have some set of expectations from their organization while joining the company. They have expectations like personal growth, job security, feedback on their work, etc.
You will also have some sets of expectations from employees like better work performance, honesty, trustworthiness, etc.
For example: Sometimes you want your employees to do their work in a certain way and complete it within the given time. If you do not make your employees clear about work procedures, they might not be able to stand by your expectations.
When you cannot fulfill the employees' expectations, they will feel dissatisfied with their job. When employees' dissatisfaction keeps increasing, they might want to leave their job.
Thus, employees and employers should clear their expectations from each other while joining their job when employees work remotely.
While you are discussing expectations, you should make sure that both parties should fully understand each other's expectations.
You should document your expectations from employees and employees' expectations from you. When you are outlining expectations, you should state the reason for your expectation. The reasoning will make each other's expectations clear.
Encourage Employees to Create Schedule
The main benefit of remote working is the flexible schedule. Remote employees can create their schedules and work according to their flexibility. Employees can schedule their work time when they are most productive.
But, this advantage can also bring a disadvantage, as it can bring difficulty in communication. Sometimes when you and your team members are not working at the same time, it will bring trouble in discussing work issues.
It can also be a drawback when employees who need to work on different shifts select the same time.
Therefore, you should ask your employees to create the schedule in advance and send it to you for review. You should review the employees' work schedule and make some changes before it creates a problem.
While changing the schedule, you should make sure that all your employees are satisfied. If you have many employees, you should provide employees with schedule flexibility alternatively.
Provide Common Communication Tools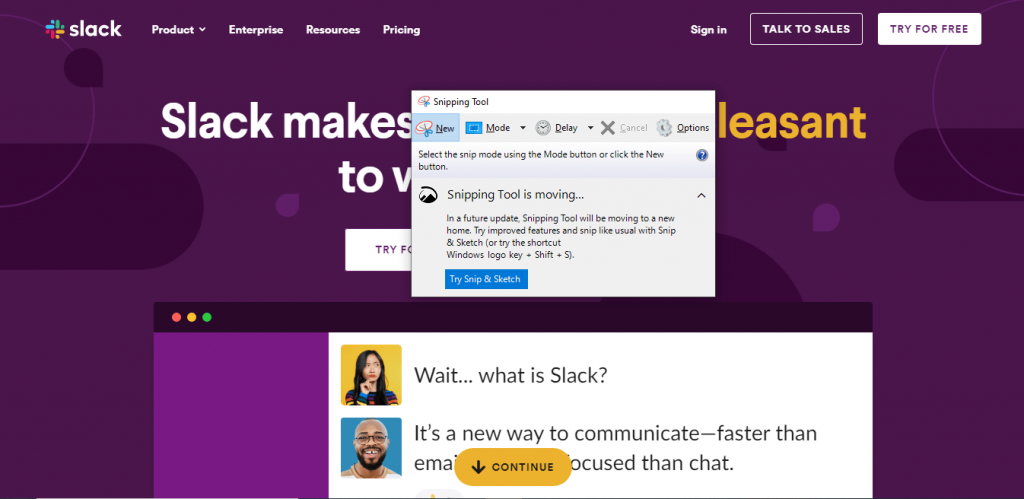 The success of remote working entirely depends on how well we communicate remotely. Employees need to communicate with colleagues, team leaders, clients, and others. Employees should keep updating you and your team members about work progress and project issues.
You need to provide feedback on employees' work, supervise and motivate them to do better. You should also share information about project deadlines, new projects, work procedures, and more.
When working remotely, if employees use different communication tools, it can confuse the communication process. And in most cases, this causes a delay during the communication process.
Hence, you should encourage your employees to use the same communication tools for office communication. You should provide the same communication tools for employees to communicate.
There are many communication tools like Skype, Zoom, Slack, Fleep, etc., that you can use for communication.
Using communication tools like Slack and Fleep, you can share your project file, chat with your colleagues, and update them about project progress. But if you want a good video and audio call, then you should use Skype, Zoom, Microsoft Team, and others.
Regular communication among team members keeps them closer and helps to increase trust among each other. With regular communication, you can also keep track of employees' work efficiency.
Use Time Tracking Apps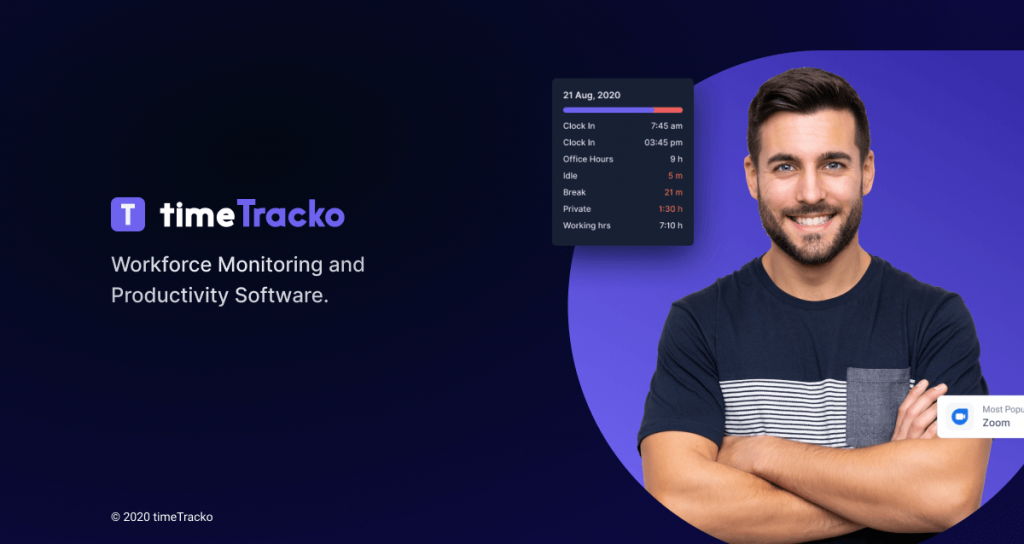 When working from the office, you can easily track their total time worked and their activities during their work hour. You can use employees' attendance punching machines to keep records of employees' attendance.
You should use time tracking apps like timeTracko, TimeDoctor, Toggl, Clockify, RescueTime, and more. These time tracking apps keep track of employees' total time and their activities during their work hours.
Employee time tracking also keeps a record of employee's clock in and clock out. It also works as an attendance management system and also helps you to prepare employees' payroll.
Time tracking apps provide work transparency, track employees' productivity levels, and motivates them to do better. It also helps you to manage your project in a better way.
You can also use the app to review your employees' work performance and share project progress with your clients.
Aside from these, when you use time tracking apps, employees are more focused on their work. When they know they are being tracked, their work productivity increases.
Organize Daily Standup
When your employees work from the office, you can organize daily stand-ups and update each other about their work progress.
In an organization, you organize a daily stand-up to update employees about the daily plan, which needs to be completed in the day. You also need to update about project deadlines, new work plans, identify and solve problems, and more.
When your employees are working virtually, you need to organize virtual stand-ups daily. You should invite all your team members who are involved in the project to the stand-ups.
You should schedule a stand-up in the first hour of work so that you can update your team about work that needs to be done. You can make a schedule for your daily stand-ups.
To conduct daily stand-ups, you should use the right communication tools with good audio and video quality. You should make sure that your employees are comfortable communicating via video calls.
One thing to keep in mind while having daily stand-up is daily stand-up needs to be a maximum of 15 minutes. And you should encourage employees to be on time for daily stand-ups.
Give Priority to Video and Audio Call
You should give priority to video and audio calls instead of text for communication for your remote employees.
Sometimes you have to make some quick decisions by consulting with all your colleagues. When you leave a text message, everyone might not reply instantly.
Instead, you can invite all your colleagues to the video conference to discuss the subject matter.
Video calls and audio calls make employees more connected instead of text messages. And it is an effective way of improving the communication skills of remote employees. You can have faster communication and are more secured compared to text messages.
Sometimes remote employees may not recognize their colleagues as they may not have met. In such cases, video and audio conferences make employees closer. And employees can feel connected even if they stay miles away from each other.
Another advantage of the video conference is that you can view employees' expression and their body language. You can determine what they are feeling and their discipline via video calls.
Audio calls also help you to judge employees' feelings through their tone. You can also determine employees' confidence level based on their voice tone.
You will have difficulty determining employees' feelings and their confidence level in text messages.
Organize One to One Meeting
You can regularly meet your onsite employees and know about the issues they are facing while working. Employees can explain their problems, grievances, their ideas, viewpoints, and more.
You need to organize virtual one-to-one meetings with your remote employees. In one meeting, you will get to know about the issues employees face while working.
In a group conference, sometimes you may not be able to give attention to all your employees. Thus you can give full attention to your employees in the one-to-one meeting and know them better.
In one-to-one communication, you can listen to employees and get to know their problems in detail. This ensures employees that they are valued in the organization.
Sometimes there is positive feedback, and sometimes there is negative feedback. You can share positive feedback on employees' work in a group conference.
But negative feedback shouldn't be shared in a group conference. You should always share your employees' negative feedback in one meeting.
Sharing negative feedback about employees' work in group conferences can demotivate employees. And it can also reduce their confidence.
Thus, sharing negative feedback in the one-to-one meetings will help to gain trust among employees.
Listen to Employees Grievance
When employees' complaints and dissatisfaction are not handled in time, it turns into employees' grievances. Organizations can have individual, group, and policy grievances. Grievances can lead to employee turnover if it is not handled on time.
You can easily handle the grievances of your onsite employees as they work around you. You need to create a suggestion box or have a door-to-door policy to solve employees' grievances.
For remote employees, you can encourage your employees to mail their grievances. You can also encourage employees to speak about their grievances in a one-to-one meeting.
You can also organize some talk sessions, where you get to know about employees' grievances.
Organize Get Together Once or Twice Every Year
Remote employees work from different parts of the city, country, or the world. Sometimes, employees do not know their colleagues with whom they are working.
Sometimes remote employees might feel they are excluded from their organization as they don't physically visit their workplace. Most of the time, they can feel isolated and left out when there is no interaction with their office colleague in person.
Remote employees also may not get organization citizenship to feel when there is no in-person interaction.
Hence, to bring employees to a close and make employees feel valued, you should organize to get together at least once or twice a year. You can organize some events or parties and invite your employees.
You can organize games and some fun competitions to get to know employees better and know their hidden talent.
These get together also helps employees to refresh their minds and motivates them to do better. 
Encourage Employees to Communicate With Their Colleague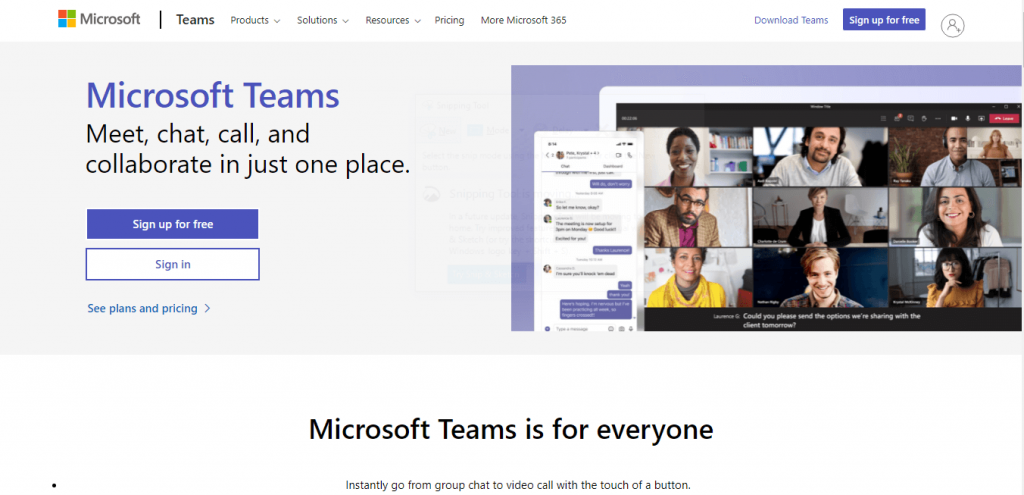 One of the disadvantages of remote working can be the lack of proper communication with their colleagues.
While working from the office, you are surrounded by your colleagues, and you create a good bond with them. But while working remotely, you only communicate with them about their work-related topics.
You should provide communication tools like Microsoft Team, Slack, HipChat, Flowdown, etc. Employees can share their experience, their interests, hobbies, educational background, and more.
Employees can have communication whenever they feel isolated or monotonous with their work. They can also use the communication tool to share files and folders with their colleagues and track project progress.
Employees can also create groups based on their interests like games, food, programming languages and share an update about them.
For example, Employees who love football can create a group to share updates about football matches.
Use Emojis
When you communicate via text, you cannot see other people's expressions or how they are reacting to your messages. Sometimes, a text message can create miscommunication as sometimes, you mean one thing, and the reader might interpret another meaning.
When you use some emojis in your text message, it makes communication more fun. It also helps you to improve relationships and makes communication more friendly.
However, you should use them while communicating with your colleagues. You should not use them while distributing notice, memo, or circular.
Conclusion
On a final note, managing a remote team is easier than managing an onsite team if you use the right technique. If your remote team is dedicated at work and is self-disciplined, you can manage them effortlessly.
Different managers have different tricks and techniques for leading and managing a remote team.
I would love to know the tips and tricks you are using to lead and manage your remote team. Please do mention them in the comment section below.
Related articles