Automated Notification Alerts
Get a stronger insight into what your team is working on and get notified of daily and weekly events with real-time notification.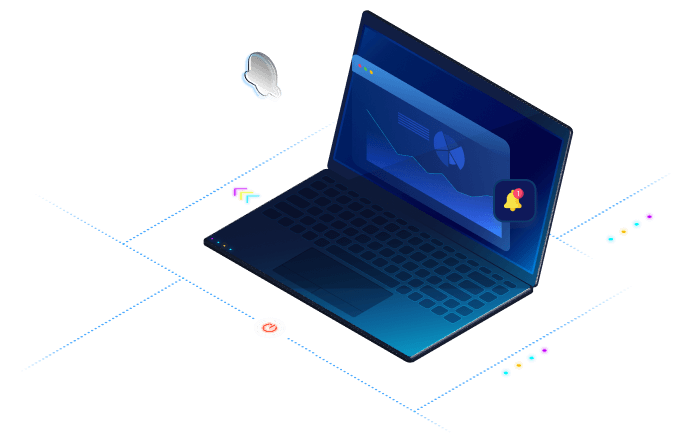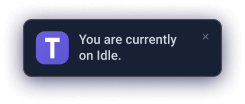 Get Notification For Every Moment You Spend Irrationally With timeTracko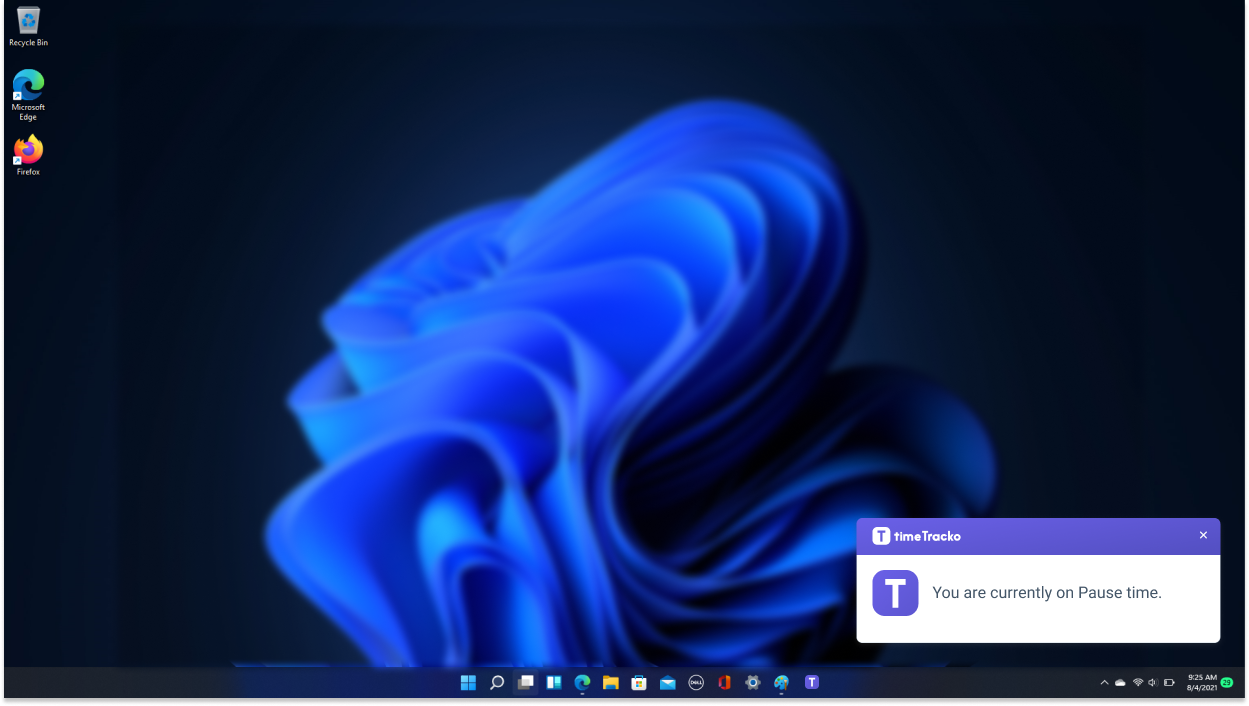 What are the features of automated notification alerts?
Track time with greater accuracy to have more accurate insight into how you spend time with the help of smart notification alerts.
Clock in/Clock out alert

Employees often forget to clock in after a break or skip clocking out in a rush to leave. Notification alerts will be sent to employees.

Idle/pause time notification

When an employee is inactive for a certain period timeTracko displays an idle/pause time notification.

Customize email alerts

Whenever certain changes occur, such as adding members to teams, adding managers, or announcing promotional events, timeTracko sends out notifications.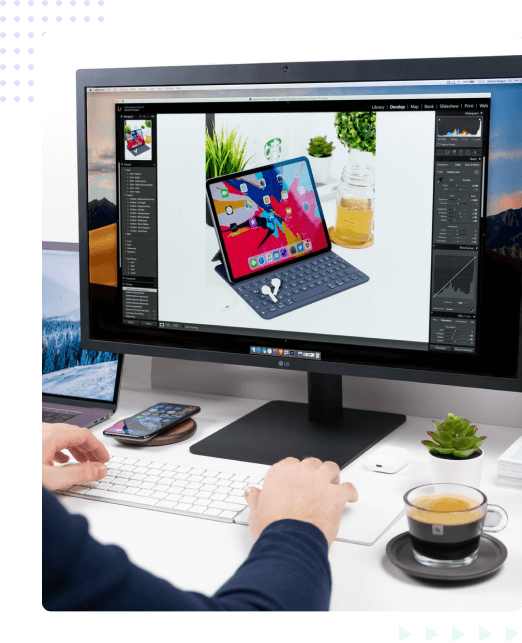 How does notification alerts feature help to save employee time?
Notification alerts improve employee performance, engage users, and identify problematic actions.
Identify common issues with instant notifications

Smart alerts are real-time notifications that instantly identify behavior such as idle time, pause time, and login notification when they occur.

No cheating

timeTracko monitors employee productivity as well as the time it takes to complete a given task. This makes it easier to identify problematic workers who cheat, thus saving time.

Data security

timeTracko maintains data security by identifying and defending against threats in real-time.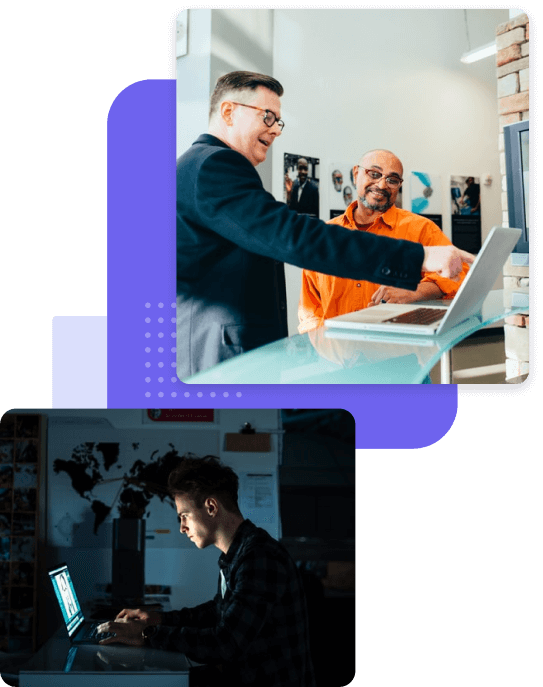 Why timeTracko is the best employee monitoring software?
timeTracko is the best employee monitoring software that can increase your business profitability.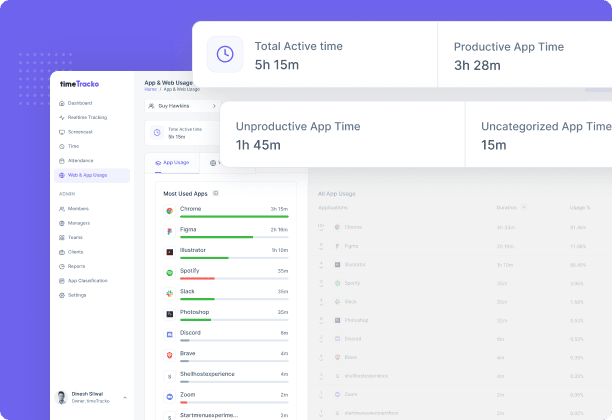 How do timeTracko smart and automated alerts work?
Smart and automated alert features work by detecting a user's inactive periods and notifying owner/managers when system changes occur.
From employee pause times and idle time

With timeTracko smart and automated alerts, you can see how often employees take breaks and how long they remain idle with instant notifications.

Effectively supervise employee activity levels

Smart and automated alert lets managers inspect and supervise employee performance and productivity and address those who are idle or lagging.

Boost overall employee productivity

timeTracko notifies managers instantly, provides insight into high- and low-performance trends, and helps identify areas for improvement.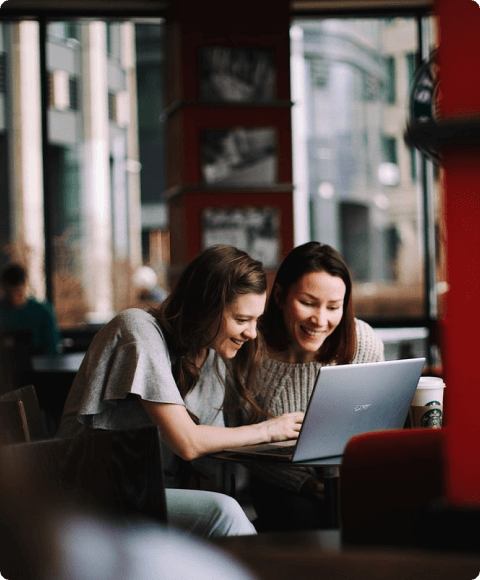 Save Time and Money


from timeTracko
Pause time alert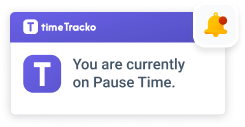 Pause time alert informs the manager/employee whenever the employee remains paused for too long on a current task.
Clock In / Clock Out alert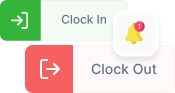 Clock in/clock out reminders are sent to both employees/managers to remind employees to clock in/out for their shift if they forget.
Custom notification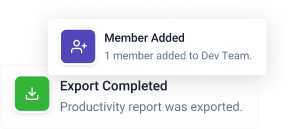 timeTracko's custom notification feature instantly notifies timeTracko owners/managers of specific updates, such as adding or removing members from a team.
Idle time detection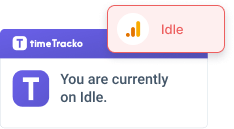 timeTracko automated notification alert will instantly notify employees when it detects idle time or no activity.
Know more about team productivity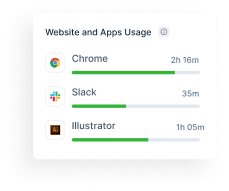 Managers/employees obtain insight into high and low productivity patterns and discover peak performance periods.
Manage employee activity levels efficiently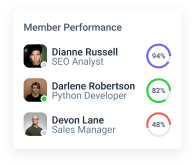 With timeTracko, you can monitor employee activity, identify high performers, and manage idle or underperforming employees with smart and automated notifications.
FAQ
Question you may have about smart and automated alerts
How does activity-based notification work?
timeTracko tracks employees' web and app usage while they're working. In addition, the system sends you alerts if you are on pause time, if your computer has been idle during working hours or if you haven't clocked in.
Does timeTracko notify the user when on idle?
Yes, timeTracko notifies idle time. Once the mouse or keyboard has been inactive for a few minutes, the timer enters idle mode and notifies the user.
Who receives automated smart alerts?
timeTracko instantly notifies managers/owners with real-time alerts when there is an upgrade in the system, and notifies employees when it detects inactivity.