Automatic
Time Tracking Software
Track the time that you and your employees spend on each site and app throughout the work hour so that you can get a better understanding of how the day has unfolded.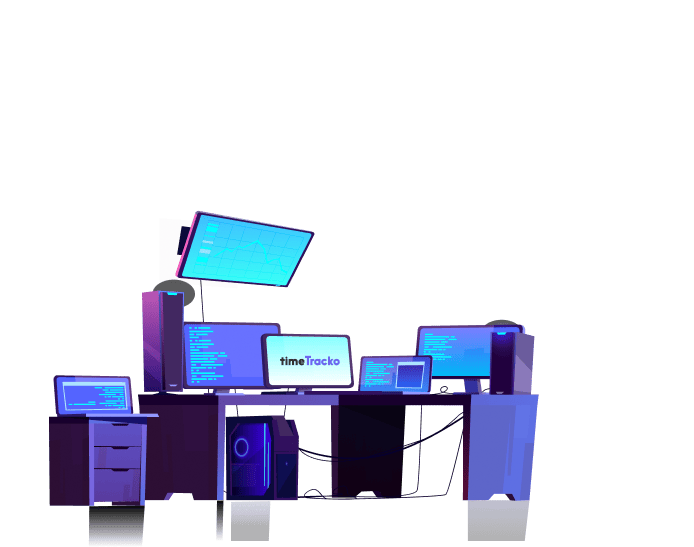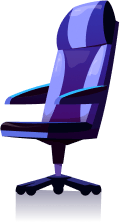 Maximize Your Employee Productivity With Automatic Time Tracking Software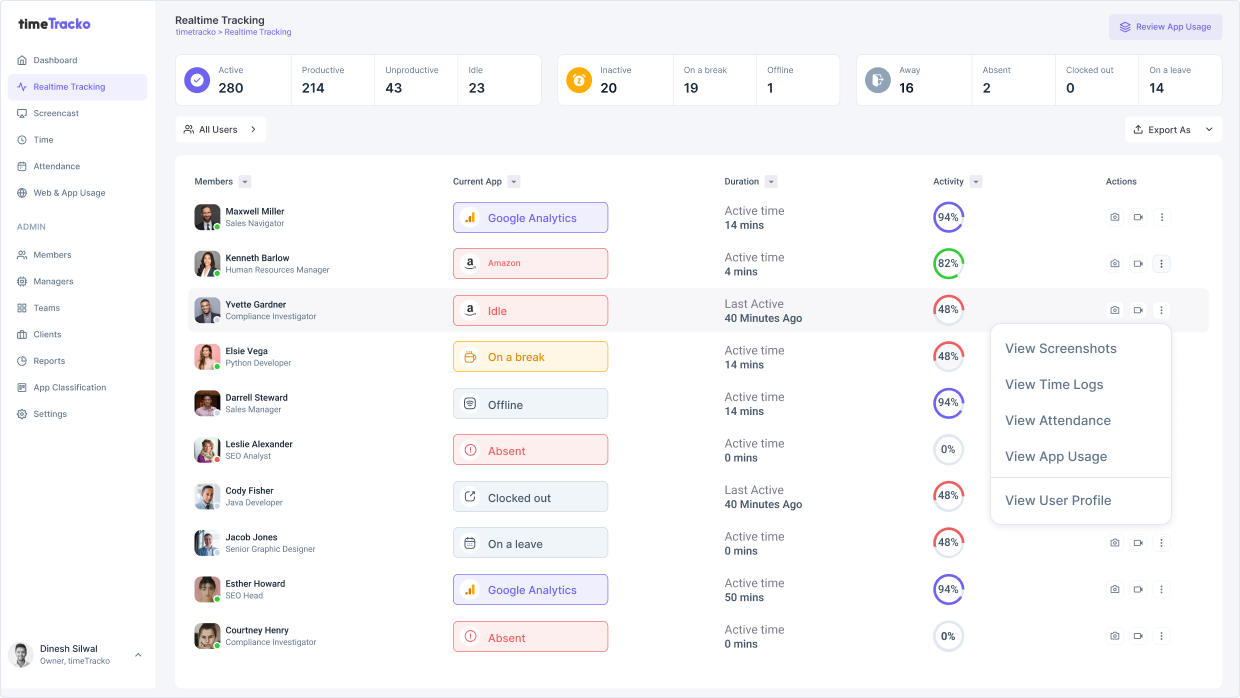 What are the features of automatic time tracking software?
Get an overview of the features that an automatic time tracking software must include.
Monitor employee office time

With timeTracko, you can track the employee's office time along with their idle and break time. This is an efficient method of tracking time, managing attendance, and calculating wages.

Auto screenshots/live screen

timeTracko auto-captures the screens of team members at random intervals, allowing you to monitor their productivity. It also has a live video recording feature.

Clock in and clock out time

With timeTracko's clock-in clock-out feature, employees can log their shifts, track work hours, and report overtime.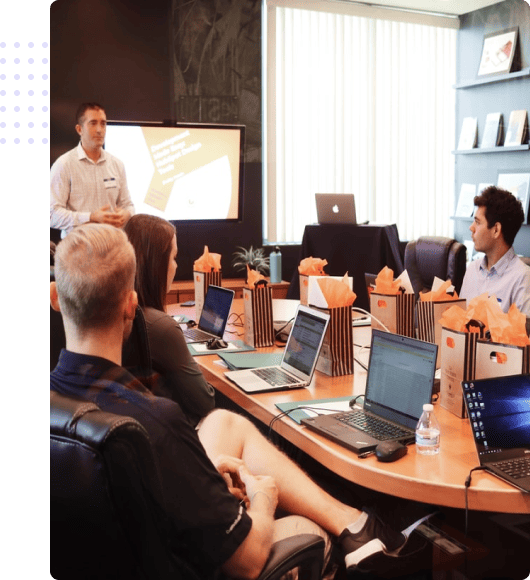 How does time tracking software help to save money?
Tracking work time saves money by providing accurate data, reducing billing errors, and improving the productivity of the employees.
By keeping employees on track

Time tracking aids you in getting a clear picture of your employees' work, so that you may be sure about the productivity of your employees, ultimately increasing the company's revenue.

By improving employee morale

Keeping your employees safe at work and ensuring they receive fair compensation is crucial to the success of your company. Therefore, a time tracking or time management system is vital.

By improving employee productivity

With time tracking software, you can see how much time each employee spends on each task. So you can assess the resources that are being allocated to these tasks.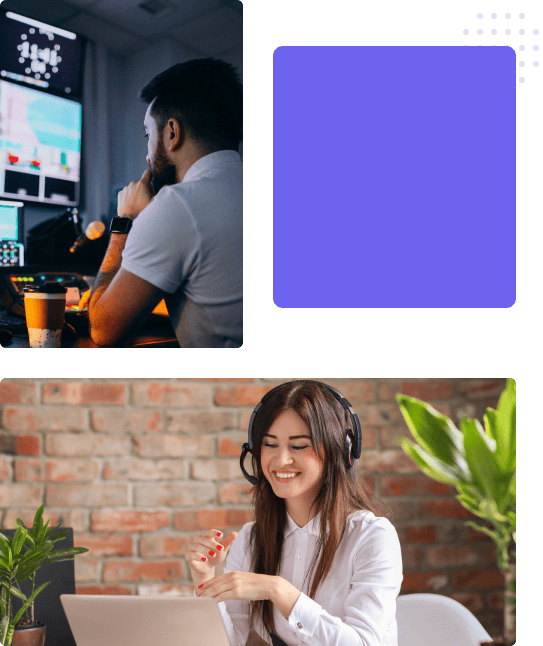 Why timeTracko is the best employee monitoring software?
timeTracko's features help teams improve performance and productivity to get better every second.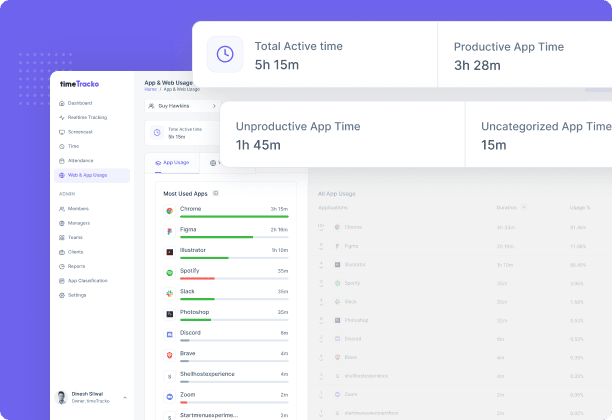 How to convince employees to believe in the automatic time tracking system?
In order to win your employee's trust in automated time tracking, you should ensure the safety of employee information using the latest servers and encryption.
Ensure employees' data privacy and security

To convince your employee to use automatic time tracking, make sure their data privacy and security are protected. timeTracko uses Advanced Encryption Standard (AES) to encrypt data.

Explicitly state the real reasons for doing so

Tracking work time can have many benefits, including maintaining focus on tasks, preventing burnout, and helping them stay productive without wasting time. This will lead to an increase in pay.

Explain what employees can expect to gain

Let them know how it can help them to avoid issues like burnout and unnecessary overworking. Also, explain how accurate time tracking contributes to fair payment methods.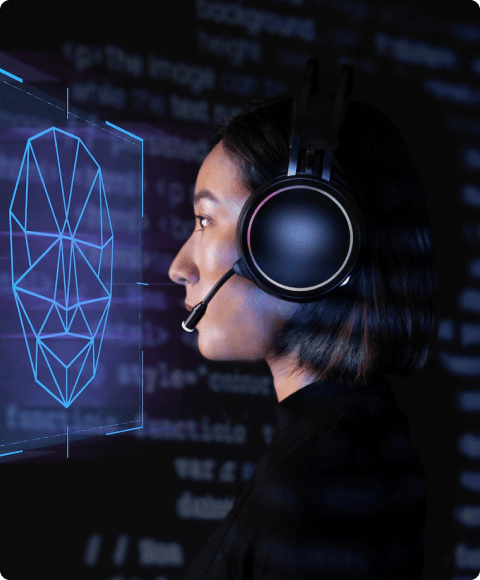 How can I start with timeTracko automatic time tracking software?
timeTracko allows you to track time against tasks in flow with an easy timer and see how much time you have spent on tasks at a glance.
Download timeTracko

The timeTracko dashboard will appear after you sign up for your timeTracko account, where you can download the software as per your requirements.

Clock in to track the time

When timeTracko is installed, you need to sign in to timeTracko's account using registered credentials and select the workplace. Once you log in, click on the "clock-in" button.

Clock out after the required time is fulfilled

Once you have finished working for the day, all you need to do is click on the "clock out" button. Afterward, click on the logout option to submit your work time.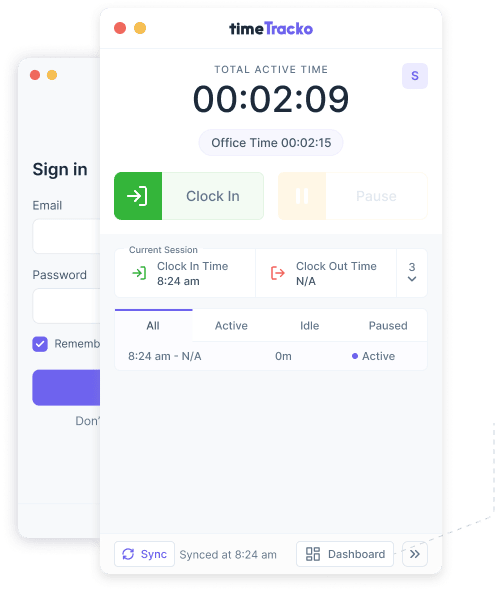 Lost time is never found again.

Start Tracking Time.
Productivity Measurement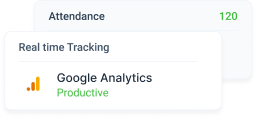 timeTracko measures the employee's productivity by classifying the works of an employee as productive and unproductive based on the website and app used.
Automated screencasts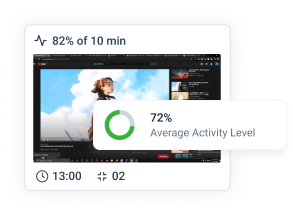 timeTracko offers a feature called automated screencasts that captures members' screens. This lets you monitor how motivated your employees are to their work.
Idle and offline tracking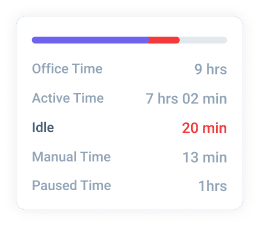 timeTracko will track your offline as well as the idle time when you are away from your desk. Consequently, no minute of work goes unaccounted for.
Notification Alerts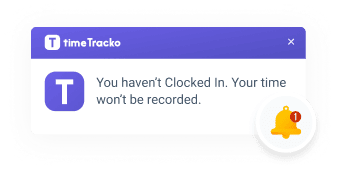 timeTracko sends an alert notification to employees if they are either on pause or if their computers have been idle during working hours or if they have failed to clock in for work.
Attendance Management System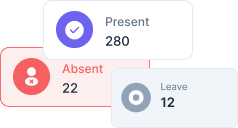 timeTracko's attendance tracking system eliminates the need to keep tabs on what time your employees started and stopped working since everything is automatically recorded.
Custom Reports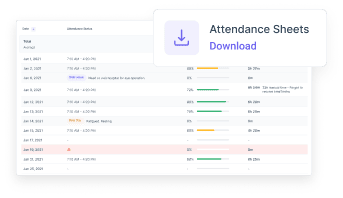 Uses various filters to customize reports to see the exact data you need. timeTracko creates reports about employee productivity, websites used at work, or time spent.
FAQ
Question you may have about features
What is automatic time tracking software?
Automatic time tracking software is employee monitoring software that helps you to analyze a team's performance and productivity by keeping your team on track. It also allows you to analyze tracked time more effectively.
How does timeTracko work?
Upon signing up, users can download and install the timeTracko desktop app, which tracks their Active Hours, along with applications they are running and websites they visit. To get a general idea of user activities, the software also takes screenshots.
What is the best way to keep track of employees' time?
The best way to keep track of your employees' working hours is through automatic time tracking software, which combines multiple techniques and services to keep track of your employee's office hours.
Is the data stored in a secure environment?
The data and screenshots of our clients are encrypted using Advanced Encryption Standard (AES). Read more about our security and compliance here.
Does automatic time tracking software track offline/idle time?
Yes, timeTracko will track your time even when your internet goes down, storing offline data locally. Once you re-establish an internet connection, your tracked time and screenshots will automatically be synced to the server.