Offline/Idle Time Tracking Software
Use idle/offline time tracking software during offline working hours to keep track of employee work with productivity.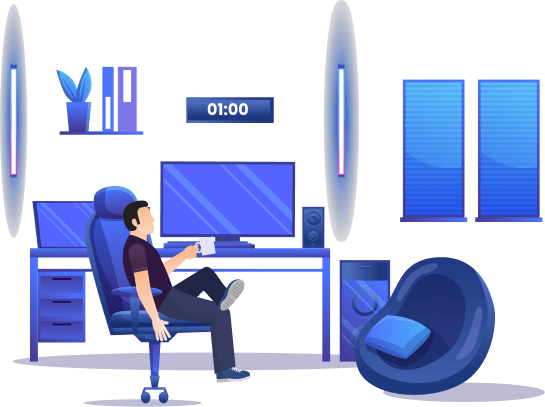 Smart Way To Track Your Employee Idle
and Offline Time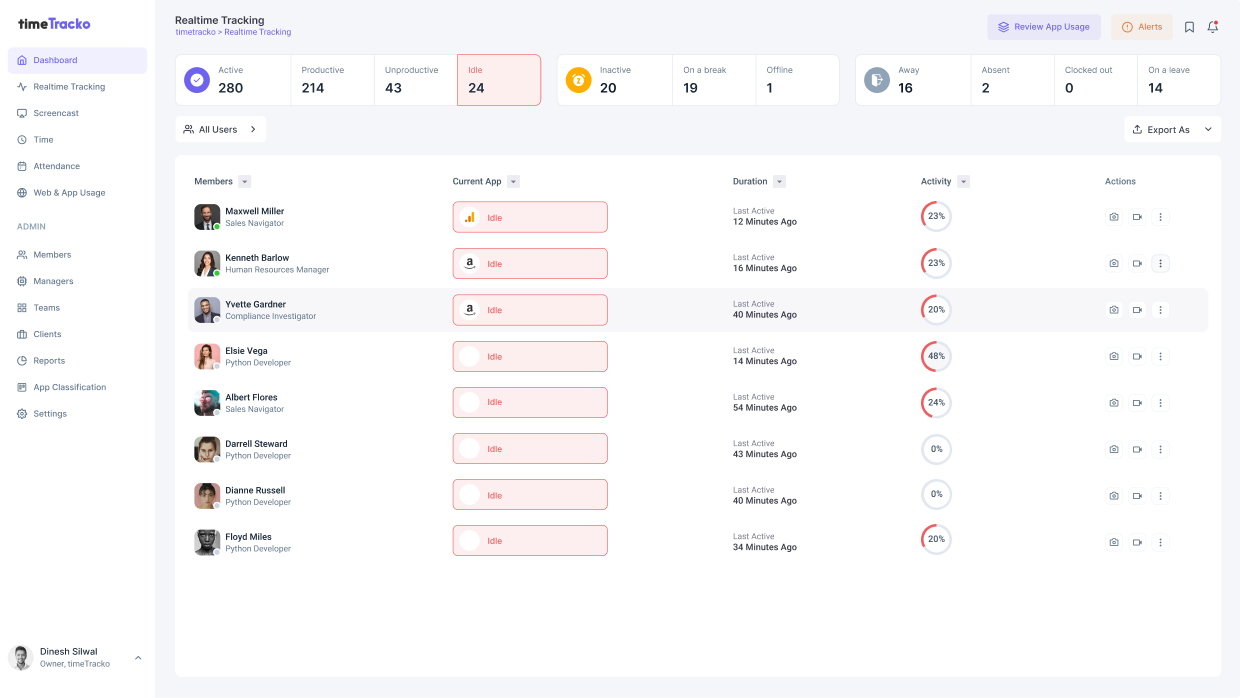 What are the features of idle/offline time tracking software?
Get an overview of how timeTracko can help you track idle/offline time.
Maintain uninterrupted workflow

timeTracko idle/offline time tracking software streamlines employee workflow and ensures no interruptions, even when network connectivity fails intermittently.

Notification alerts

timeTracko sends an alert notification if an employee has been on hold, if their computers have been idle, on break or if they haven't clocked in for work.

Estimate employee time effort

timeTracko keeps track of employee offline work hours and syncs them with their online work hours so you can estimate time spent working.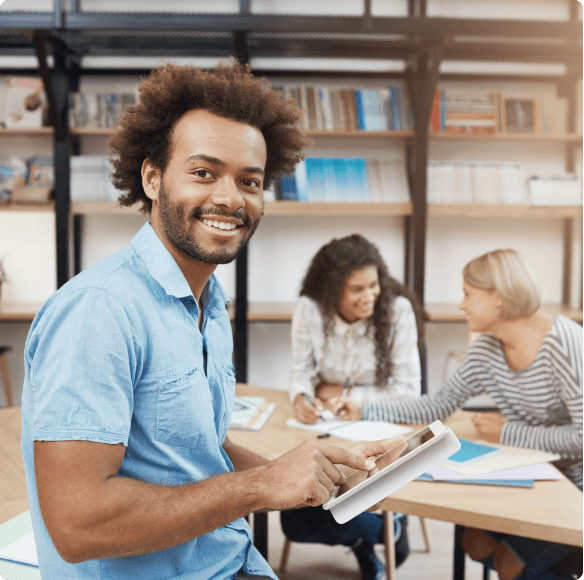 Why should we track the offline/idle time of your employee?
Employees and employers both benefit from tracking offline or idle time since it ensures accountability and builds trust between them.
Understand how your employee uses work time

timeTracko tracks each and every second that your employee spends during the workday by tracking their idle time, break time, and online and offline activity.

Keeping your employee motivated

Despite the loss of internet connectivity, timeTracko helps you track the offline work of your employees and maintain employee motivation.

Enhance employee productivity

timeTracko software tracks both offline and online productive time to improve the productivity of the employee's workday.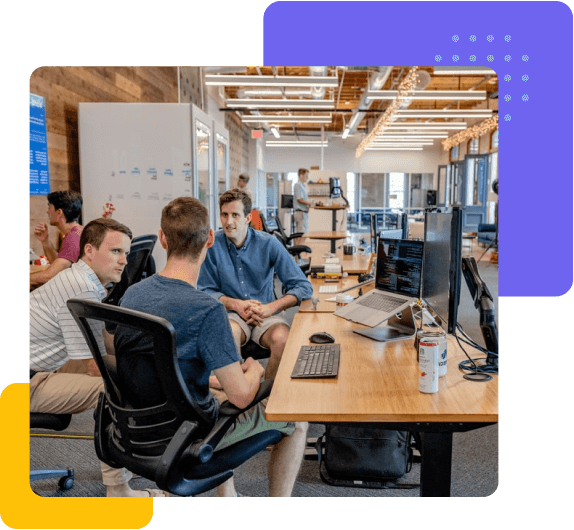 Why is timeTracko the best idle/offline time tracking software?
timeTracko's features can help teams to improve their performance at work, even when they are not connected to the internet.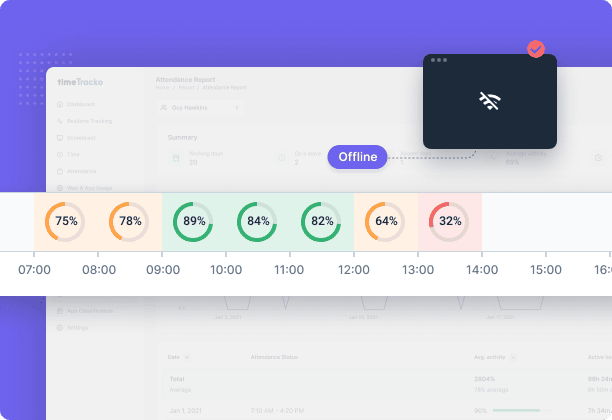 How does timeTracko idle/offline time tracking software work?
Offline time tracking data is stored locally and synced back to online time tracking data when an internet connection is restored.
Monitor employee's keyboard and mouse action

timeTracko tracks mouse and keyboard activity and automatically converts work time into idle time if the employee works away from his or her desk for an extended period of time.

Enable time tracking once employee login

timeTracko still tracks your employee's online activities when internet connectivity is lost during work hours. Once the employee logs into timeTracko, offline time tracking is enabled.

Record offline data and synced back to server

The data is captured locally and synced with the application's online tracking data once the connection has stabilized.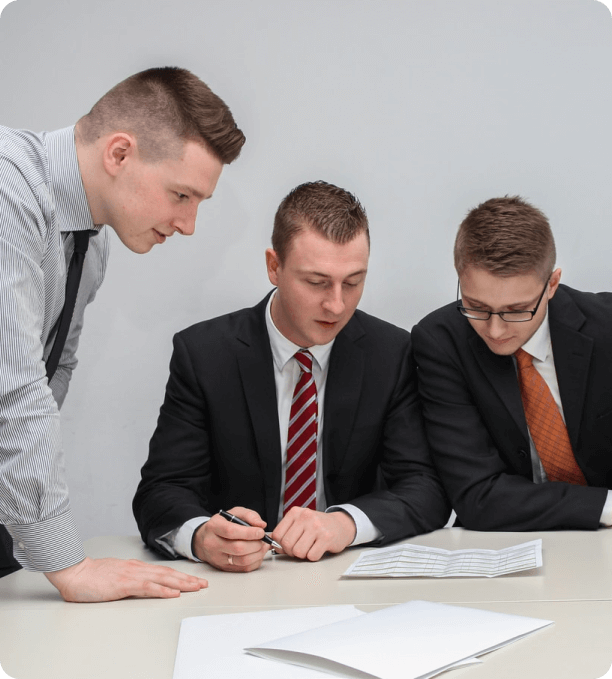 How to start with timeTracko idle/offline time tracking software?
With timeTracko, you can track idle and offline time and see how much time you have spent working on tasks at a glance.
Users should download timeTracko

Once you have registered for your timeTracko account, you will be able to download timeTracko software according to your needs.

Users should clock in to track the time

Once timeTracko is installed on your computer, you should sign into its account using your registered credentials and select the workplace. Click the "clock-in" button to begin.

timeTracko automatically tracks your idle/offline time

The timeTracko application automatically tracks your idle time based on keyboard and mouse action, as well as your offline time once you have logged in.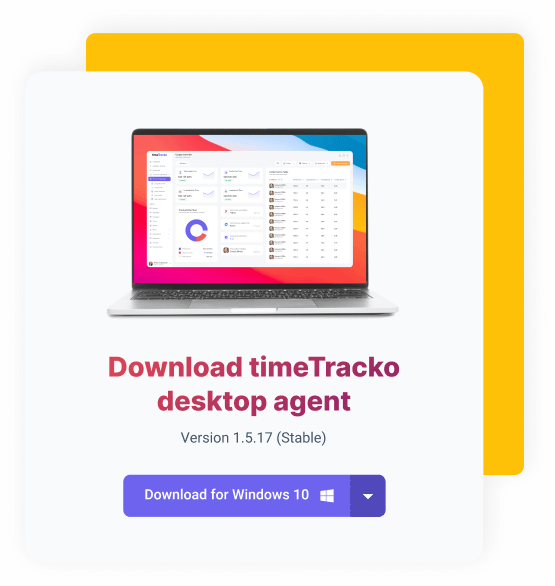 Start
Tracking Offline Work.

Time Waits For No One.
Offline time tracking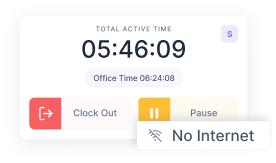 timeTracko keeps track of every employee's activity even if they lose Internet connection or go offline until they log out.
Idle time detection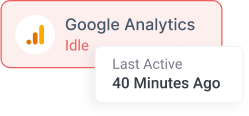 timeTracko makes it easy to track your employees' idle time, and how long it lasts. It detects idle time and shows when it occurs.
Productivity measurement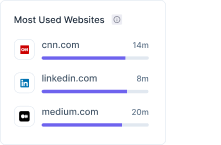 timeTracko tracks every app and website your employees use, even when they are offline, and categorizes them as productive or unproductive.
Auto screenshot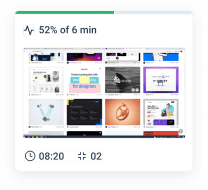 The timeTracko auto screenshot feature lets you see screenshots of the work of employees even if they are offline or experiencing no internet connection.
Auto synchronization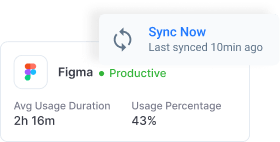 All offline activities, including screenshots and employee activity, will be automatically synchronized as soon as internet connectivity is restored in timeTracko.
Idle/Offline time reports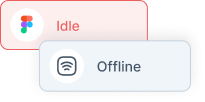 With timeTracko, you can view detailed reports on how much time your employees spend idle and offline.
FAQ
Question you may have about offline/idle time tracking software
Can timeTracko detect my activity when I am offline?
Yes, timeTracko works both online and offline. It will track your activities as well as used apps and upload the data to your timeTracko timeline after you have a stable internet connection.
How is idle time detected?
timeTracko software tracks the movement of your mouse and keyboard. If you see an idle time notification, it means that there have not been any movements for a specified amount of time.
Why am I seeing a low activity level during video or voice calls?
The timeTracko monitoring system records mouse and keyboard activity intensity. During conference calls or VOIP sessions, users tend to be less active, which results in a lower activity level.
There is no issue with this, as screenshots and recordings made during the call will indicate that work is continuing. Activity levels are not the sole indication of employee performance.
Can timeTracko detect an auto clicker?
timeTracko can easily detect an auto clicker that employers use to trick the system. Once it detects an auto clicker, it immediately shifts the work-time to idle time.
Can the live video screen feature be available even after an internet connection is not available for employees?
No, timeTracko only tracks time and screenshots when the internet goes down and stores them in a local cache for later sync if the internet is restored.