Employee Screen Monitoring Software
Automatic and manual screenshot capture feature of timeTracko lets you get a visual log of what your employees are doing in real-time.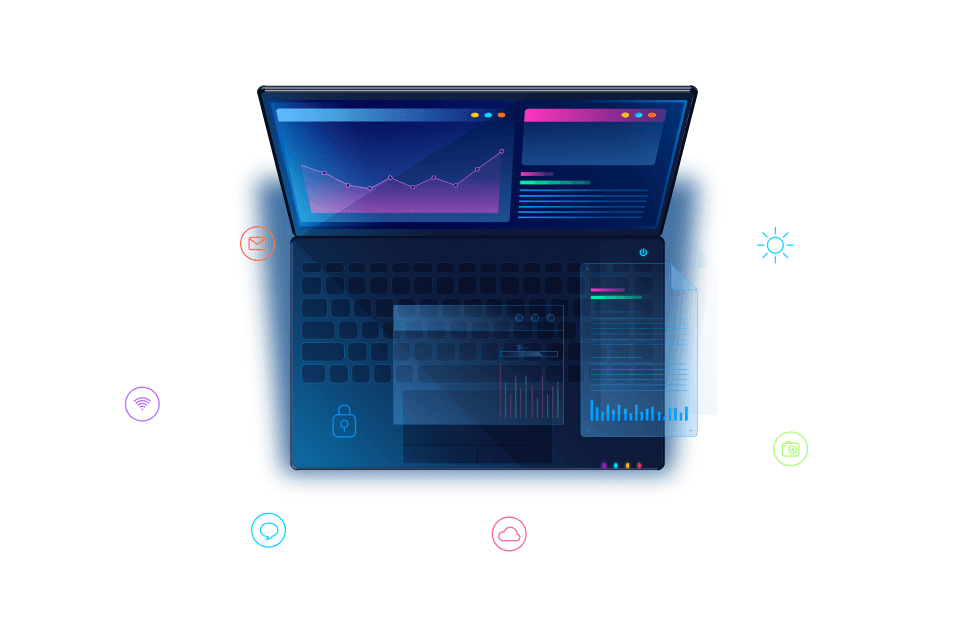 Track Employee Activity With
Screenshots Monitoring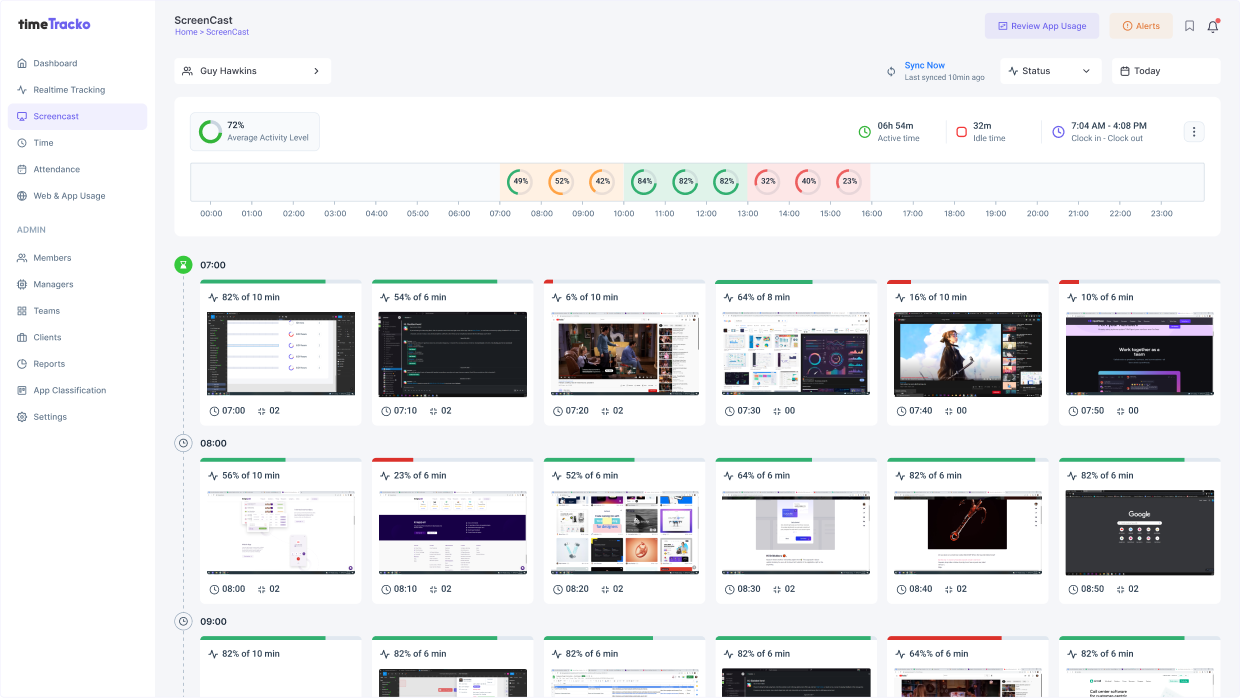 What are the features of screen monitoring software?
Screen monitoring software from timeTracko helps you organize your teams, limit unnecessary data access, and boost productivity.
Manage a remote team

When it comes to managing remote teams, screenshot monitoring is more crucial as it lets you scan captured screens periodically, without wasting company resources.

Check for suspicious activity

With timeTracko screen monitoring, it's easy to notice any problems in real-time. You can determine whether a screen capture was productive or not.

Live screencast

Live screencast feature allows HR/Managers to see exactly what employees are doing on their computers in real-time.

Activity level recording

Gain insight into the productivity of your employees by viewing activity levels in the Screencast section. It records mouse and keystroke activity.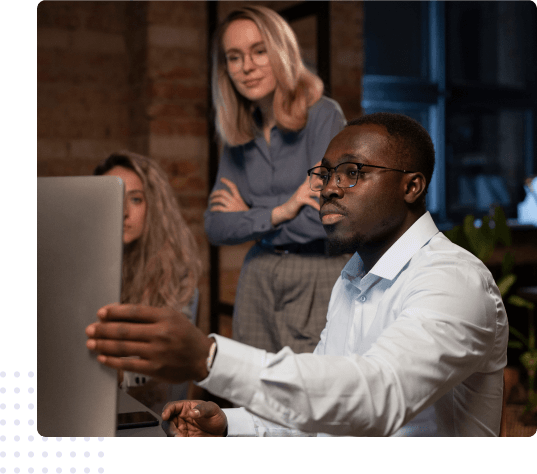 How does timeTracko screenshot monitoring work?
Get visibility into your team's workflow throughout the day with time tracking software and get a sense of what is happening right before your eyes.
Objective measurement of the activity

It is hard to address an unproductive employee without any visual proof. Screenshots offer objectivity, accountability, and clarity for dealing with such matters.

Visualize work in progress

Gain visibility to analyze and customize productivity objectives for each individual for their assigned tasks.

A clearer picture of the workflow

Screenshots gives you a better understanding of employee workflow, allowing you to know how each team member executes their day-to-day tasks to the goals you've set.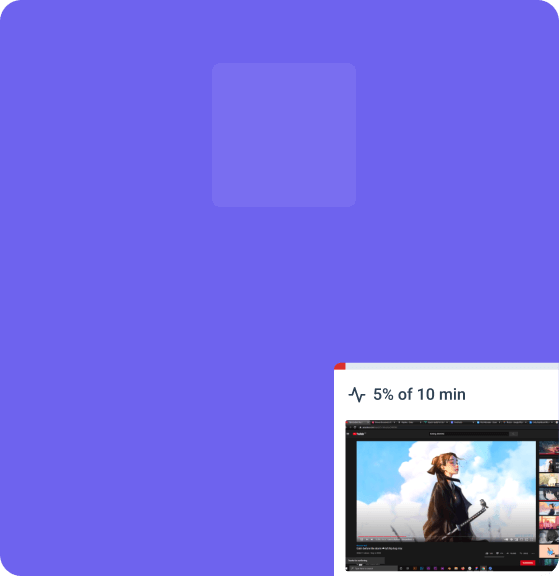 Why timeTracko is the best time tracker with screenshots?
timeTracko is the best time tracking software since it offers real-time information about how your employees spend their working time with manual and random screenshots.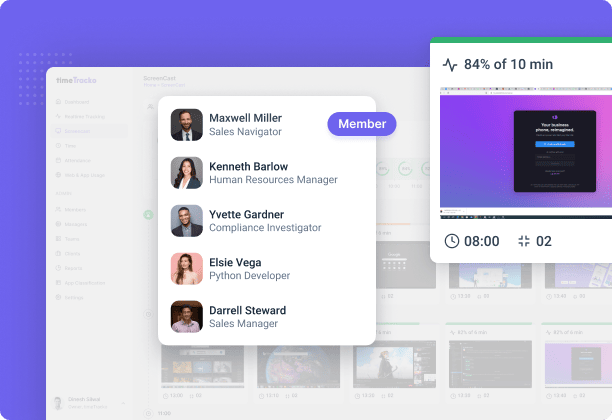 What is the use of screenshot monitoring software?
Get real-time information about how your employees spend their working time with randomly taken screenshots.
Automatic screenshot monitoring

Capture high-resolution automatic and manual screenshots of your employee's desktops to verify their work, build trust, provide feedback and improve productivity.

Live screen monitoring

Monitor employee desktops in real-time with the live screen monitoring feature without going to their desks, you can view your employees' work in real-time.

Monitoring your employees' computer activities

Managers and admins can monitor and collect employees' real-time actions and behavior on connected devices.

Less wasted time

Employees that are aware of screenshot monitoring software become more conscious of their work time, resulting in increased productivity and focus.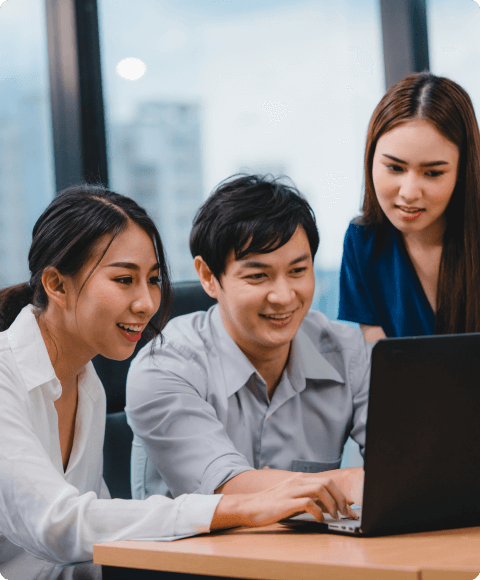 Tracking Without
Screencast

Is Like
A Bird Without Wings
Captures real-time screenshots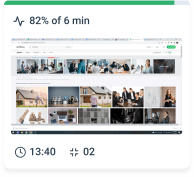 Automatically captures and records real-time screenshots. Employees' work hours can be calculated and paid, and screenshots can be used as evidence of future data leaks.
Intuitive dashboard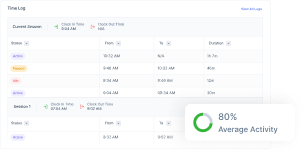 Dashboard shows detailed summary reports of time spent on each task. You can access information monthly, weekly, or daily to analyze behavior patterns.
Productivity tracking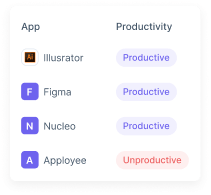 timeTracko tracks activity levels based on user's interactions with keystrokes and mouse movement.
Web and app usage tracking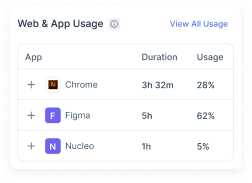 Keep track of how much time your employee spends on each application and website.
Detailed information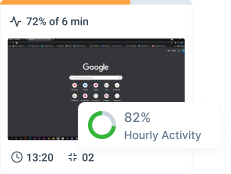 All the screenshots are available in timeTracko's screencast section. For more detailed information, you can see each screenshot and the activity level per minute.
Easier remote supervision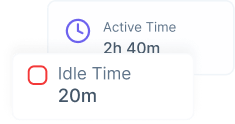 Screenshots give visual information about remote employees' workflow, and productivity reports allowing them to make timely improvements.
FAQ
Question you may have about screencast
Does timeTracko capture webcam photos?
timeTracko doesn't capture webcams. We respect employee privacy.
Why do you need time tracking with screenshots?
Time tracking with screenshots allows the managers to view the activity of their employees throughout the day. It also allows them to have bigger control over a company's time resources and boost the team's productivity.
How often are screenshots taken?
The employee screenshots are generally taken at random intervals of time, and managers can also customize screenshots taken time on a manual basis.
Where can I find the taken screenshots?
All screenshots taken by timeTracko can be found in the Screencast section on the timeTracko admin account.
Does timeTracko record my live screen video?
No, timeTracko doesn't record employee live screen videos. Instead, timeTracko only offers a live screencast feature.
Does timeTracko monitor my voice and webcam?
There is no voice or webcam monitoring feature in timeTracko. Our software is primarily meant for tracking employee productivity, not for surveillance.