timeTracko is Free
Sign up today to access timeTracko's free beta version and experience with the most flexible, user-friendly time tracking and productivity software.
No Credit Card Required

All Features For Free
Automatic Time Tracking
Unlimited Storage
Real Time Pulse
Freelancers time tracking
Automatic Screenshot
Screencast (Live Screen)
Unlimited Members
Offline tracking
Web & App Usage Tracking
Alerts for idle, break time
Productivity Labelling
Manager/Admin role
Time & Attendance
Customize Screencast report
Unlimited Screenshots
Customize Export
URL & App tracking
VIP Support
All In One Features For Free
There are no limitations with the free plan; you can use all of timeTracko's features.
No Credit Card Required
The beta version of timeTracko allows you to try all of the premium features for free.
24/7 Migration/VIP Support
Contact our sales team via the live support chat or email at support@timetracko.com.
You won't get anywhere else for
Free.
Employee Monitoring
Unlimited Users
Offline Tracking
Freelancer Monitoring
Claim Your Free Account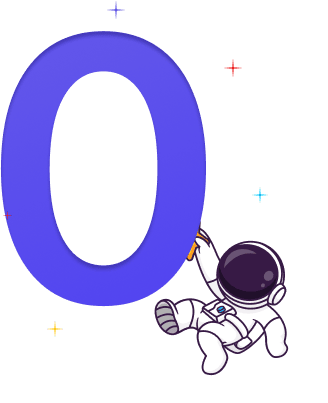 FAQ
Question You May Have About Pricing
Is timeTracko really free?
Yes, timeTracko is currently available as a beta version and is completely free to use with no functional requirements. It is free for teams of all sizes, and even if you have hundreds of users, you would never pay a dime. Our beta version timeTracko service can be used as often and as long as you wish without being charged.
How many months does timeTracko offer all free services?
The beta version of the fully-featured timeTracko application can be used as long as you like for free. There are no restrictions. Currently, we are monitoring the system's performance, collecting user feedback, and analyzing data to maximize efficiency and performance.Feel free to drop us a note if you have any feedback about timeTracko. You can reach us at
support@timetracko.com
.
How many users can add one workspace in a free account?
Sign up for the free trial today and create accounts for unlimited members of your team. While signing up, no credit card information is required.
How does timeTracko make money?
No, we don't with the timeTracko beta version.
We found it to be more effective than any other time tracking app on the market at tracking work processes and managing employee productivity. So, we thought - why not share it everywhere?
What happens after the end of my beta premium service?
Upon expiration of your free trial of beta version timeTracko, you will be automatically downgraded to the free plan. If you decide to purchase a plan post-trial, you will continue with the purchased subscription plan.
What is timeTracko?
timeTracko, as the name suggests, is a time tracking platform that is easy to install, convenient to use, and includes automatic timesheets and screenshots of employees' desktops for proof of work completion. Further, it categorizes applications as productive and unproductive to help you understand the productivity status of your employees.
What platforms are supported by timeTracko?
The timeTracko desktop application works perfectly on MAC OS, all Linux versions, and all Windows operating systems.
How to deactivate the timeTracko account?
You can deactivate the timeTracko account through the Admin Panel. For further queries, send us messages via
chat box
to our support team, or email us at
support@timetracko.com
Is my data safe and secure?
Yes, we have embedded Advanced Encryption Standard
(AES)
to secure our client's data and screenshots. See our full security and compliance
here
.
Can I export my data?
Managers and Admin can export their client's data by signing in to the timeTracko (admin) account.
What is activity level and how is it calculated?
Activity levels are a great way to determine how productive a team member is over the course of the day. Based on mouse clicks and keyboard strokes, timeTracko provides detailed information about the average daily activity of your employees.
Do remote team members see when screenshots are taken?
Team members can see the screenshot and the time when the screenshot was taken, but cannot predict when it will be taken again since screenshots are taken at random intervals.
Can the employee app be hidden on the client's computer?
To begin with, timeTracko is an employee productivity tool, not a spying tool. Without the user's permission, timeTracko cannot capture screenshots or start automatically.
What if I work with confidential data?
All the data and screenshots of our users have been highly secured by using 256-bit AES encryption. Furthermore, timeTracko does not track passwords or any other private information and also does not store any sensitive information on its servers. The service respects privacy.