Time Tracking Software for Freelancer
Easily keep track of freelancers' work activities with screenshots and advanced reports about tasks.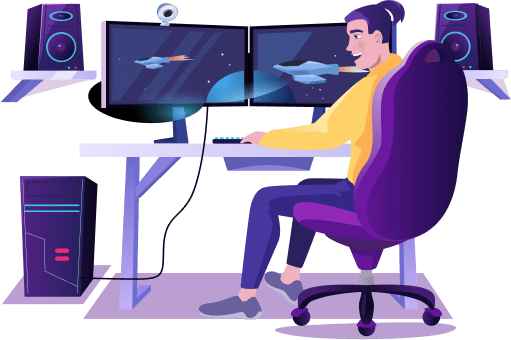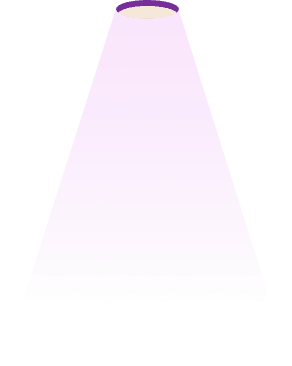 Monitor and Manage Clients Effortlessly With timeTracko Client Access Sharing Feature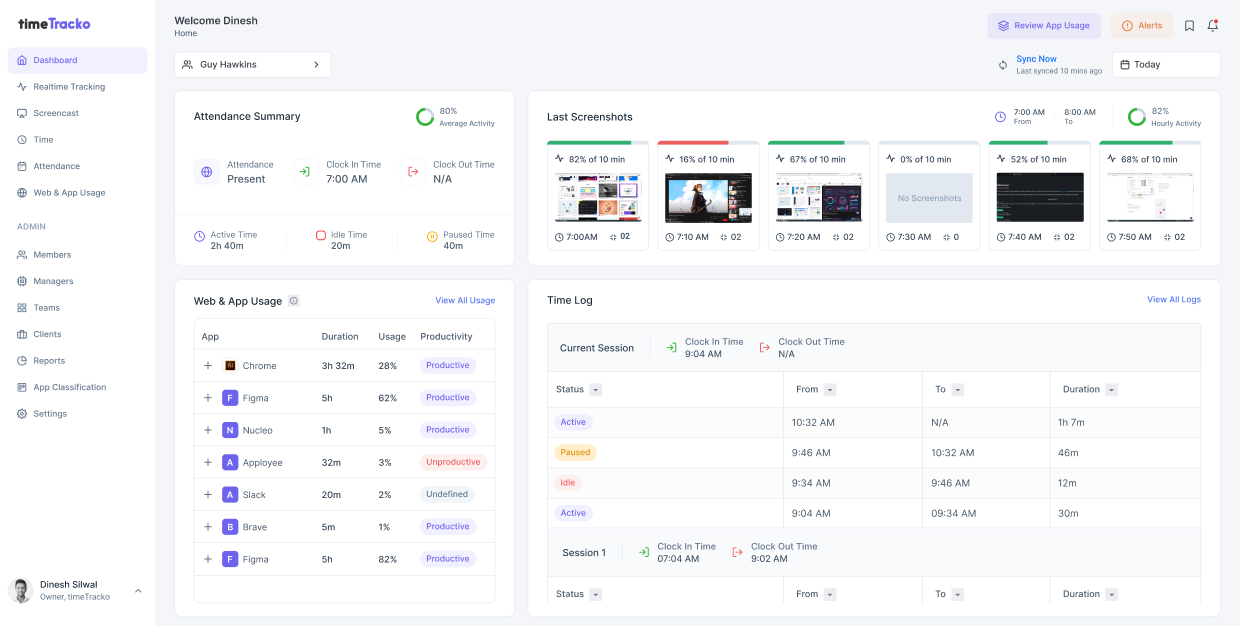 What are the features of freelancer time tracking software?
Get an overview of the features that a client access sharing software must include.
Time tracker for freelancers

timeTracko keeps track of your clients' online activities during work hours, which improves their productivity and builds trust with them.

Auto screenshots

Take automatic screenshots or screencasts of your client's work and their site visits during work hours with timeTracko.

Help in accurate invoices

timeTracko helps you avoid paying for erroneous invoices by keeping track of all the work hours of your clients.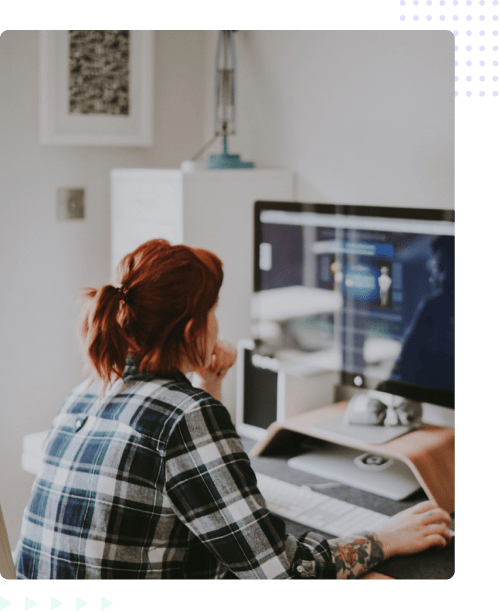 How to track my freelancer working time?
With timeTracko, you can keep track of your client's hours spent on the task using an easy timer.
Users have to download timeTracko

Users will be able to download timeTracko software after signing up for your timeTracko account.

Log in to use the client access sharing feature

Log in to timeTracko using your registered credentials after installation and select the workplace.

Users can get the information via "Clients" option

Managers can view their client's online activities by selecting the client's name.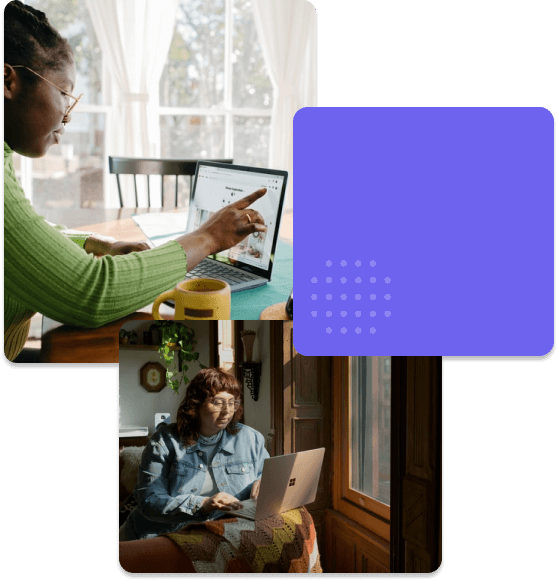 Why timeTracko is the best time tracking software for freelancers?
timeTracko features assist you in improving your relationship with your clients by creating a sense of trust and improving their productivity.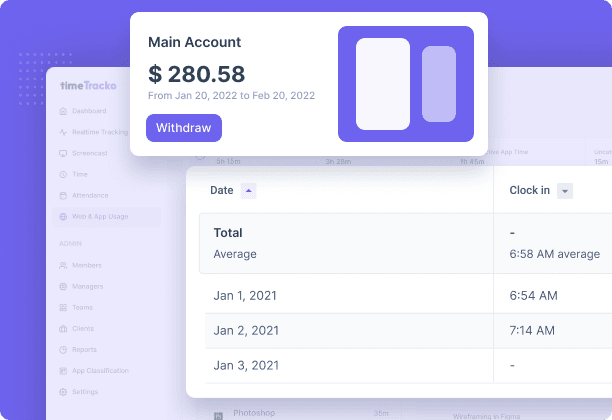 How does the freelancer tracker of timeTracko work?
Analyze client activities during work hours and determine their level of productivity.
By tracking visited sites and apps

timeTracko tracks all visits to sites and apps made by a client during work hours and categorizes them as productive or unproductive.

By measuring active hours

timeTracko identifies the time spent online, offline, and idle by your clients during working hours, providing you a glimpse into their productivity.

By capturing every billable details

With timeTracko, you can keep track of every second of the workday and report and invoice your clients transparently.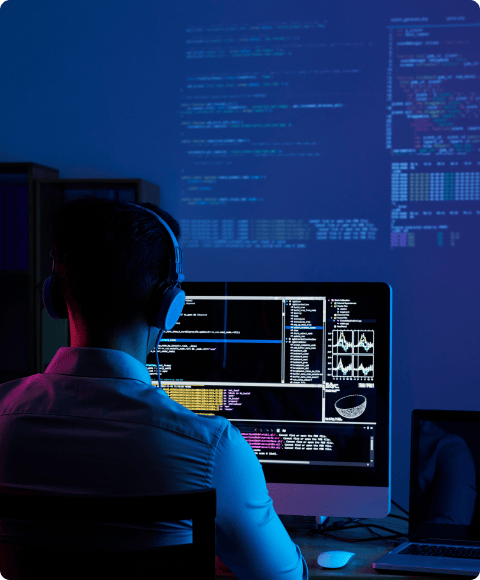 Time Tracking

Software For Freelancer Is Mandatory
Time tracker for freelancers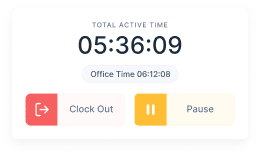 timeTracko tracks your clients' online behavior, helping you to build trust and boost their productivity.
Auto screenshots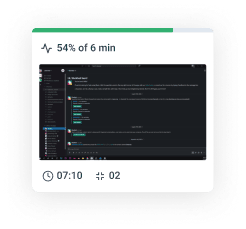 timeTracko automatically captures screen activity, giving you more insight into your clients' productivity. It also has a live video monitoring feature.
Measure productivity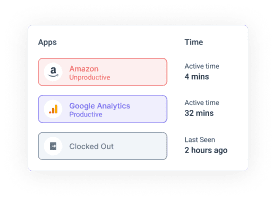 timeTracko app measures productivity level by categorizing client worked hours as productive or unproductive depending on the website and app used.
Offline/Idle time tracking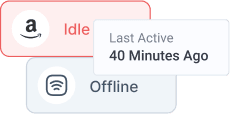 timeTracko monitors and records your clients' online and offline activity as well as their idle time away from their desks.
Customizable reports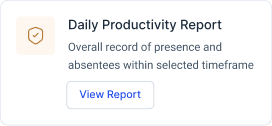 Create reports about client productivity, websites used at work, or time spent by using various filters provided in timeTracko.
Help in accurate payment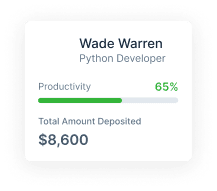 The timeTracko app tracks every second of work hours, ensuring transparent and accurate billing.
FAQ
Question you may have about time tracking software for freelancer
How can I add my freelancers?
You can simply add your clients via the "Clients" option displayed in the timeTracko dashboard. An invitation email is sent to your client via email. For more details, please see the guide.
What if a client you are trying to invite has been already invited?
Multiple timeTracko accounts can correspond to one client's email address if you assign them to a different workplace.
Note: If you receive an error message while inviting your clients, contact support@timetracko.com with their email addresses. Our staff will assist you accordingly.
Can I create invoices in timeTracko?
No, invoice creation is not available in timeTracko, however, you can track every second of your client's work hour, ensuring transparency and accuracy during billing.
Does timeTracko capture freelancer webcam photos?
No, timeTracko only captures the client's screen activity at the random interval but it does not capture freelancer webcam photos.