Best Chrome Extensions for Productivity
Best Chrome Extensions for Productivity
Many of us use Google Chrome Browser to access the internet. Because of its great features, functionality, and security support, Google Chrome is one of the most popular and best browsers. 
Google Chrome allows its users to extend its features through extensions and web applications. This is also the reason why many users stick to Chrome.
Chrome extensions help you to personalize your browsing experience. By using extensions, you can add new browser features or modify the current behavior to make it easier to use.
You can get reminders, edit docs, take notes, check emails, prioritize your tasks, block time-consuming websites, keep track of your to-do list, and so on.
Google Chrome extensions will help you concentrate on your task and boost your productivity. 
Best Chrome Extensions for Productivity 
The Chrome extension store has a variety of extensions that you can install and use to maximize your productivity. Following is a list of the most useful and best Google Chrome Extensions for Productivity. 
1. OneTab
OneTab is a chrome extension that can put multiple URLs into a single tab. It helps you save up to 95% memory by reducing the opened tabs in Google Chrome.
The best thing is that it organizes all the tabs into a list and can speed up your device by minimizing the CPU load.
When you have too many tabs open, you have to click the OneTab icon to convert them into a list.
Whenever you need to access a tab, you can restore them one at a time or all at once. It keeps your desktop clean and makes you more productive. 
2. LastPass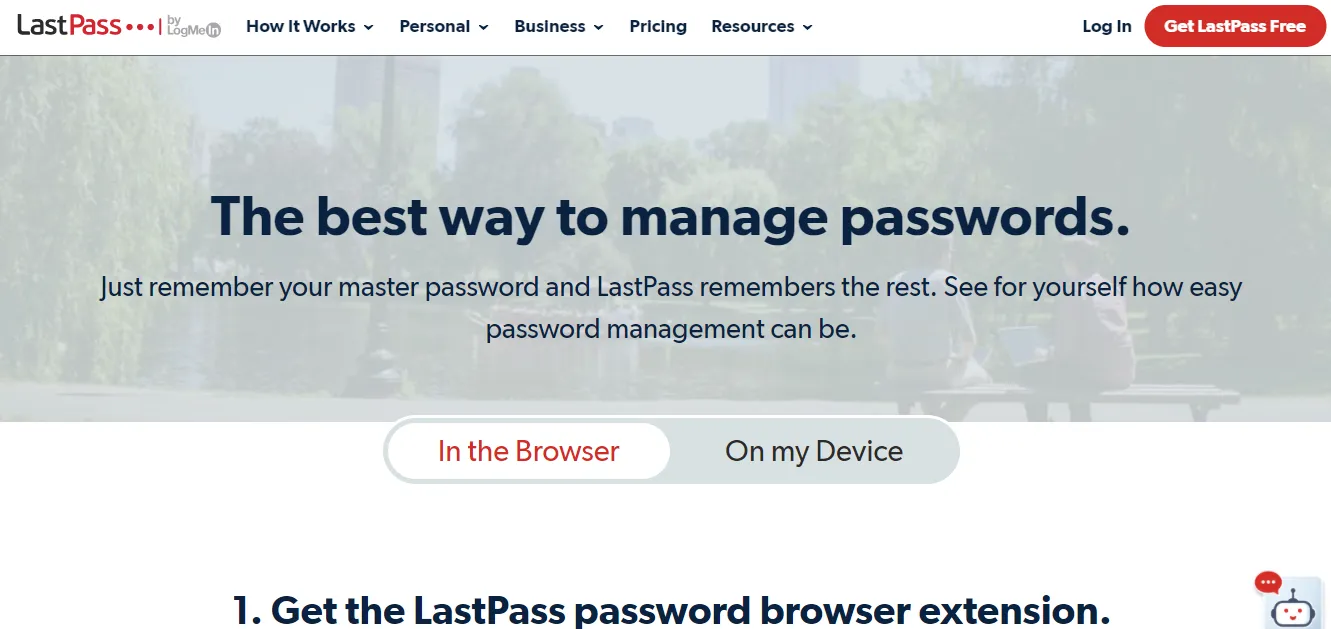 If you still write your passwords on paper or save them on a notepad, then you should stop what you are doing and download the LastPass extension right now. 
LastPass is the free chrome extension for managing passwords. It automatically fills in passwords for any accounts you save with this extension. So you have to remember your LastPass password. 
You can use this password to manage your passwords, like adding a new one or removing the old ones. This saves your time and also increases the security of your data. 
3. AdBlock
While surfing the web, every time we get some annoying pop-up advertisements. If you mistakenly click ads, it leads to distracting and annoying content, wasting your precious time and bandwidth.
You can block all kinds of unwanted ads on the webpage with the help of the AdBlock extension. It removes all advertisements from the pages that you visit. This extension allows you to customize its features according to your personal browsing needs.
With this extension, you can block unskippable video advertisements on Facebook and YouTube.
It protects you from viruses, blockers, and advertisers, from accessing your browser history and personal data. Adblock also reduces page loading time. 
4. Grammarly for Chrome
More than 10 million users use the Grammarly extension. It is one of the best Google Chrome Extensions for Productivity. This extension is used for checking grammar and plagiarism.
The best thing about Grammarly is that it is much easier to use and effective for writing anything. It helps to minimize grammatical and typing errors. It provides various writing styles suggestions for grammar, synonyms, vocabulary, and syntax.
As you type, Grammarly scans your words and corrects you as you go. Grammarly extension not only corrects spelling and grammar, but it can also correct punctuation.
Grammarly offers both free and premium plans. You can make your English far more standard and correct even with the free version. But if you want to get the most out of Grammarly, you can purchase premium plans.
5. Todoist for Chrome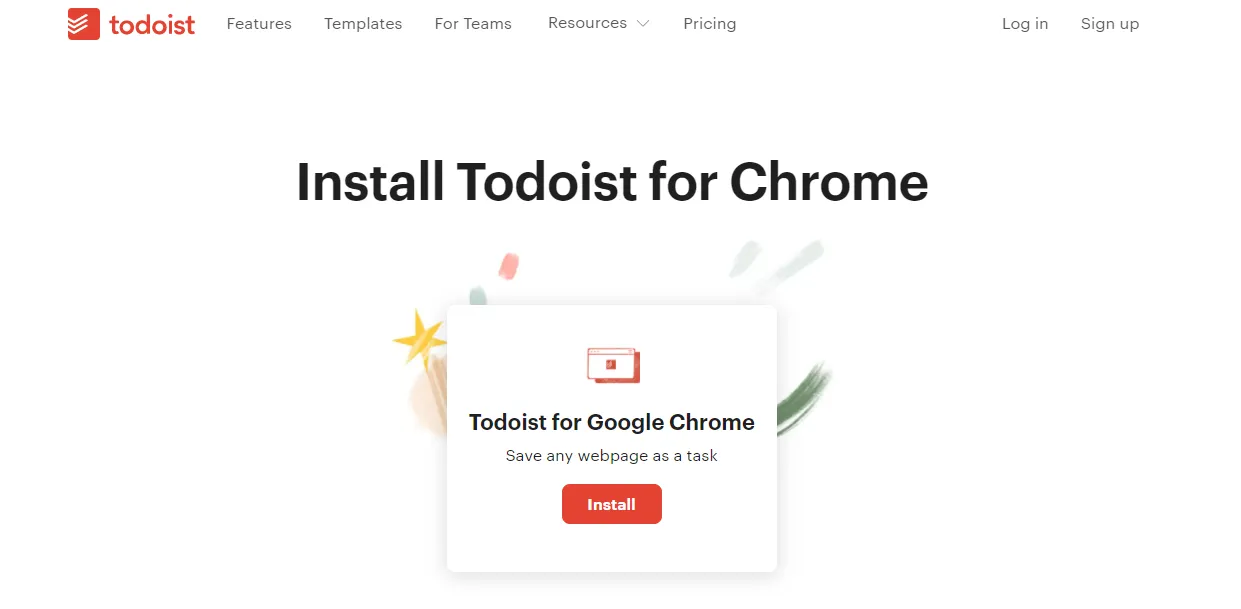 Todoist for Chrome is a highly rated chrome extension for productivity on the chrome web store because it primarily serves its purpose. It allows you to organize your tasks quickly. 
Using ToDoist, you can maintain a visually appealing and highly organized to-do list across all your devices. You can organize your work and life using a to-do list. It helps you to remember your deadlines.
Todoist allows you to add websites as a task. This means you can add an entire blog post as a task and track the progress.
 You can use this extension to collaborate with other people by assigning tasks. Apart from this, it allows you to create routines with recurring deadlines and manage your everyday tasks via web browsers.
This chrome extension helps you prioritize tasks, keep yourself organized and stress-free, and efficiently accomplish your goals.
6. StayFocusd
StayFocusd is an extension that helps you focus on the important tasks and increases your productivity by restricting the amount of time you spend on time-wasters websites. 
It lets you block or allow entire sites, paths, subdomains, specific pages, etc. In addition, it allows you to set time limits for specific websites so you can eliminate distractions when you need to focus. 
Using StayFocused, you can monitor how much time you spend on certain websites and block the most popular ones, such as Reddit, Facebook, and Twitter, so that you can stay focused on your task.
7. Google Mail Checker
Google Mail Checker is one of the best and top Chrome extensions that display all unread messages. It is used to check the number of unread email messages in a Google Mail inbox. It allows you to open your inbox with just one mouse button.
The best thing about Google Mail Checker is that it has a very straightforward user interface. Most people can learn its functionality within minutes and will not require any previous experience.
8. Momentum
When it comes to productivity, distraction is the worst enemy. Many people get distracted by the pinned content on new tabs.
Momentum is a chrome extension that replaces your chrome browser's new tab with beautiful pictures, inspirational quotes, and weather reports. 
When you open up your browser for the first time, it also provides you with a space to write down your priorities for a day.
Additionally, you can manage and track your To-Do list, and it also reminds you of the task you need to complete today.
Momentum helps you stay on track and focused. It will give you a moment of calm and inspiration to become more productive.
It helps you eliminate distractions and defeat procrastination by reminding you of your focus for the day on every new tab.
You can add a quote to your favorites and tweet it directly from Momentum. Peace of mind and a great quote could motivate you to become more productive.
9. Toggl Button: Productivity & Time Tracker
Toggl Button is a chrome extension that lets you track productivity in real-time. You can use the extension to track how much time you spend on each task.
Each time you click the Toggl button, the app starts a timer. When you stop the timer, it automatically saves it in your Toggl account. 
It can integrate with 100+ specific to-do list extensions or applications, including Asana, Jira, Trello, Todoist, and more.
10. ClickUp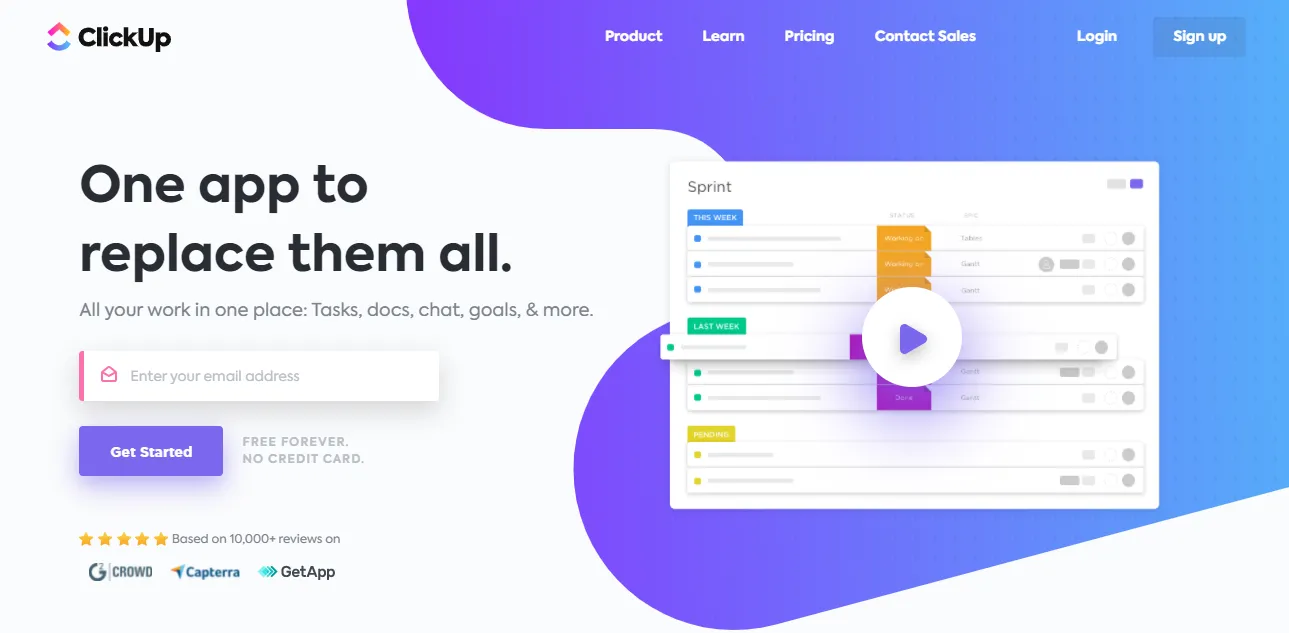 ClickUp is one of the award-winning chrome extensions for productivity. Many companies like Google, Netflix, and Webflow use ClickUp.
Using the ClickUp extension, you can create new tasks and subtasks within tasks, assign them to your team member or yourself, Bookmark websites and take screenshots, supercharge your emails and track the time you spend on each website. It saves a lot of time and increases productivity.
With ClickUp, you can efficiently organize and manage your personal and professional work. It is a single replacement for five distinct extensions: Tasks, Notepad, Timer, Email, and Screenshot.
This chrome productivity extension lets you manage everything. From settings, you can enable or disable a feature.  
11. Google Docs Offline
It is one of the best Chrome extensions for converting the Chrome browser into an offline editor. Google Docs Offline lets you view, edit, and create documents, spreadsheets, and presentations without an internet connection. 
12. Kami Extension 
Kami Extension is the best documents and PDFs annotation tool. It works with Google Drive and Google Classroom. This extension aims to improve classroom engagement and interaction. 
This extension lets you take any existing document on the local machine or drive, including scanned PDFs, and write, markup, draw, annotate, type, comment, enhance, augment any part of the document all within your browser. Kami also supports markup tools, comment boxes, and sketches.
13. AudiBlogs
AudiBlogs extension converts articles into podcast episodes narrated by a terrifyingly excellent AI voice. It sounds like an audiobook and good enough for casual listening.
It takes less than three minutes to send an audio version of an article to the phone's Podcasts app using AudiBlogs.
It supports various languages such as English, Arabic, Hindi, Spanish, Danish, Turkish, Chinese, French, German, Dutch, Japanese, Italian, Portuguese, Polish, Romanian, Korean, Swedish, and Russian.
14. Pushbullet
Pushbullet Chrome extension is one of the easiest and fastest ways to transfer links, lists, notes, addresses, and files from your mobile device to a desktop computer and vice versa.
It allows you to connect your smartphones to exchange messages. You can see all mobile notifications, including phone calls. Pushbullet allows you to quickly send messages and files and stay connected with your friends. 
Pushbullet might be the best choice for you if you have a hectic schedule and want to manage your phone's texts from your computer.
15. Pocket
The pocket extension lets you save things from the web. It allows you to save all articles and videos with a single click and access them at any time.
With the Pocket Chrome extension, you can avoid missing out on all the exciting articles or newest news you accidentally discovered.
You can use Pocket to save articles you wish to read later or save resources that you want to explore thoroughly. You may find this useful if you ride the subway, travel a lot on flights, or spend time offline.
Conclusion
With the best Chrome extensions for productivity, you can improve your work, projects, and browsing experience.
These extensions are very effective and helpful in boosting your productivity. You can easily find all of these in the Chrome web store and will surely benefit from this in all aspects.
Please let us know in the comment section below if you know of any additional extensions like these.