Best Free Presentation Software: Alternatives to PowerPoint
Best Free Presentation Software: Alternatives to PowerPoint
You probably prepared a slideshow to support your presentation if you've ever had to present a product, conduct a webinar, or perform any public speaking.
If you want to liven up your next meeting, a visual aid can do a lot more than add some glitz to your presentation.
The best news is that many of today's presentation applications are far superior to the old standbys you're used to.
The best free presentation software and image editing online software can help you unleash your creativity and create a presentation that keeps your audience engaged.
The most recent presentation applications have made it easier than ever to style slides and create professional-looking presentations that don't appear like they were created using a template.
When it comes to presentation software, only one word everyone says is PowerPoint.
Let's discuss Powerpoint.
Microsoft PowerPoint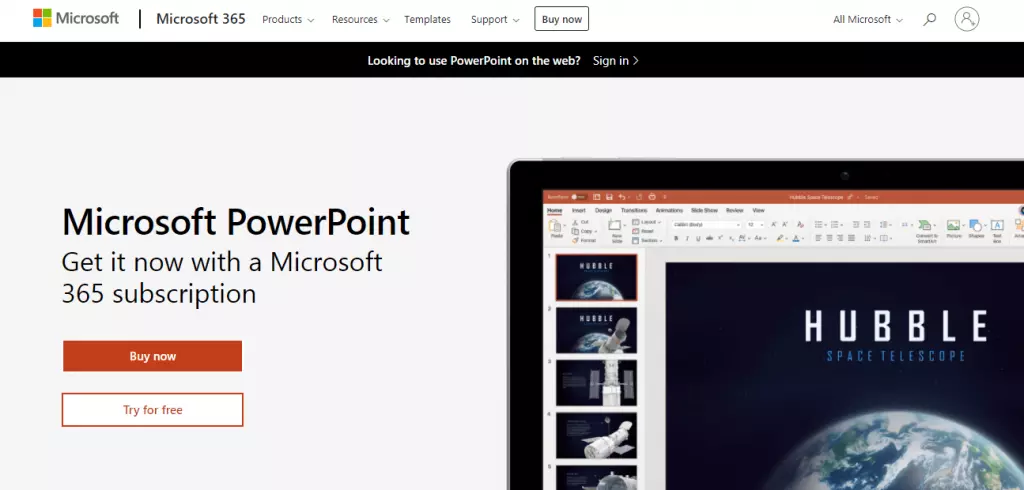 PowerPoint, the king of the presentation software field with almost everyone reading this is familiar, has been around since the 1980s and has always been included with Microsoft Office.
Microsoft PowerPoint is a slide show presentation tool with a lot of features. It is bundled with Word, Excel, and other office productivity tools as part of Microsoft's Office suite software. The software use slides to communicate multimedia-rich information.
It lets you share your presentation with people on the web in real-time. It is capable of:
Adding custom animations.
Add photos, videos, and audio.
Customizing color schemes.
Using the Slide, Notes, and Handout Masters.
Creating, editing, and importing charts.
Creating and editing tables.
Managing hyperlinks.
Creating custom shows.
Exporting outlines and presentation slides to word.
Based on the design and functionality of PowerPoint, there are different presentation software evolving. We have discussed the best one as an alternative to PowerPoint.
Free Presentation Software: Alternatives to PowerPoint
When selecting a presenting tool, the essential aspect is the use case. Based on user review, I have listed some of the best free presentation software for you.
Google Slides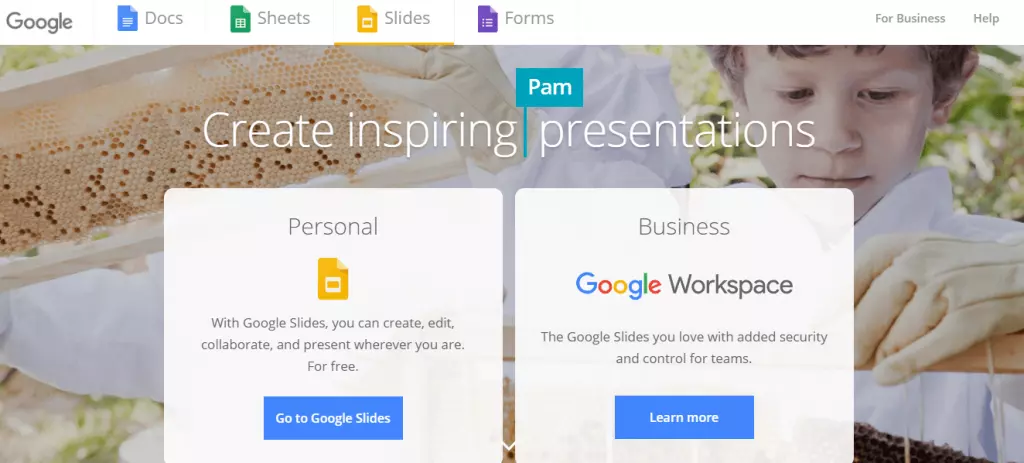 Google Slides is a quick and free presentation software that allows users to access their files from anywhere they have on the internet.
This cloud-based, software-free solution allows several stakeholders to work on a project simultaneously, making it ideal for collaborative team projects.
Google Slides, which is part of Google Workspace (previously G Suite), does an excellent job matching some of the features of PowerPoint.
Google Slides provides the collaborative features that Google users have come to expect. For example, several individuals can work on a slideshow simultaneously, and there's an integrated group chat so you can keep track of what's going on.
You can also play your presentation in presenter mode, which lets you see how it will appear to your audience and improve timing.
Features of Google Slides
Some of the exciting features of Google Slides are as follows:
Master slide
Add a theme to the master slide.
Template sharing
Import/Export slides
Manage video in slide
Links to Google sheets
Benefits of Google Slides
Easy to access.
Simple and easy to use.
Supports importing new templates.
In-build chat collaboration.
Easy to add images, videos, audio, and animations.
Easy to share.
Other Google programs, such as YouTube, are tightly linked.
Drawbacks of Google Slides
Limited themes.
Initial template selection is limited.
Availability: Web, iOS, Android
Prezi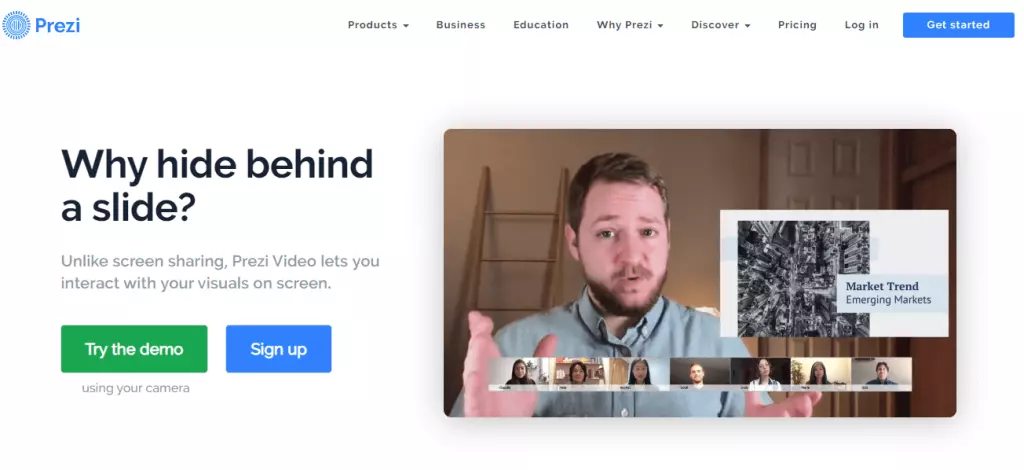 Prezi is a presentation tool used instead of standard slide-creation software like PowerPoint. Prezi uses a single large canvas instead of slides, allowing you to pan and zoom to different canvas sections and highlight the ideas given there.
It is presentation software with innovative structure technology and the Zoom Reveal function, allowing users to direct the audience's attention to the most critical information in a presentation.
You can seamlessly move around the canvas and zoom in to look at particular portions of material throughout your presentation.
It provides a free version and premium and enterprise-level options for a software solution that grows with your company, with the free version allowing users to create unlimited presentations.
Features of Prezi
Some of the exciting features of Prezi are:
Desktop and web-based editor.
It provides a presenter view.
It has presenter notes and PDF export.
Live Prezi
AutoSave.
It provides a template creator and template library.
Benefits of Prezi
It has multiple templates.
Easy to use.
It allows collaborative editing.
Animated presentations.
You can convert your PowerPoint presentations by importing them.
It provides charts and other media-rich content.
Drawbacks of Prezi
Some trial and error.
It still lacks several templates.
Availability: Web, Mac, Windows, iOS, Android
Canva
Canva's free presentation software allows you to make presentations on any topic using hundreds of professionally designed templates.
Select the best images, fonts, and colors to ensure that your presentation effectively communicates your message.
It is ideal for quickly creating presentations in your web browser. This software comes with several free layouts to help you get started with your presentation, and you can easily change the templates to meet your needs.
Although there isn't a vast selection of content elements to use in your presentation, Canva provides a searchable library of over 1 million photos.
Present using Canva and allow audience members to submit questions using Canva Live. Audience members can submit questions for you to answer once you post a link to invite them to your presentation.
Canva, on the other hand, cannot import Microsoft Powerpoint presentations or export final work to a Powerpoint-editable format.
Features of Canva
Some of the features of Canva are:
Text animations.
Design and Photo Grids.
MP4 file creation.
Working together on designs.
Taking audio recordings of narrated speeches.
Polling an audience.
Publishing slides as a website.
Benefits of Canva
It is intuitive to use.
Provides drag and drop facilities.
Ease with multiple templates.
Free design platform.
You can create a team on canvas.
Seamless online sharing.
Drawbacks of Canva
It does not have local file storage.
Clunky editing features.
Availability: Web, Windows, Mac, Android, iOS
LibreOffice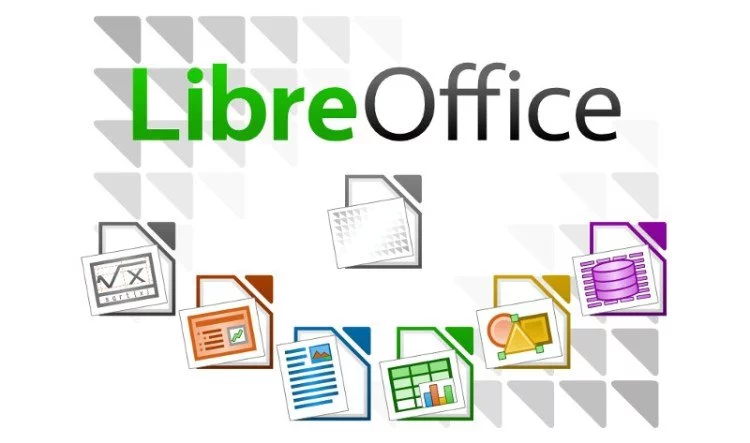 LibreOffice is a community-driven, accessible, and open-source office software. It comes with Impress, desktop software for making and modifying slide presentations, similar to Microsoft PowerPoint and Apple Keynote.
LibreOffice is an office suite that lets you make documents like letters, posters, cards, presentations, slideshows, lists, budgets, and charts.
It's handy because it can open files from several other office suites, such as Microsoft Office, WordPerfect, and Microsoft Works.
It is also an excellent choice for people who only have essential Microsoft Office on their computer or are attracted to LibreOffice's open-source ethos.
It is the superior substitute to another popular office suite, OpenOffice.
Features of LibreOffice
Some of the exciting features of LibreOffice are as follows:
Creating vector graphics.
Create and publish presentations.
Customized interface.
Presenter view.
3D model support
Live collaboration
Benefits of LibreOffice
Easy and consistent user interface.
Intuitive to use.
No licensing fees.
It is open source.
Supports cross-platform
Support for a wide range of languages
Integration with other apps.
Drawbacks of LibreOffice
Lack of cloud storage.
UI needs to be updated.
Availability: Windows, Mac, Web, and Linux.
Apple Keynote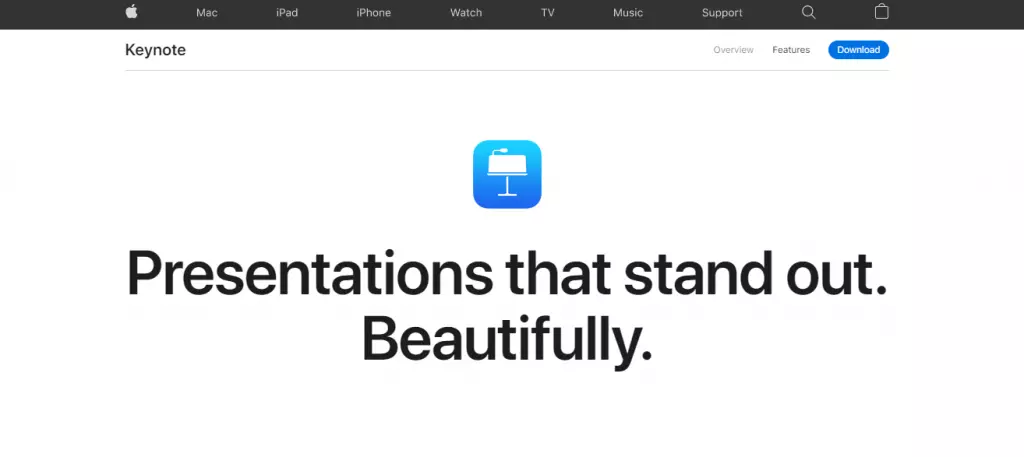 Apple Inc. Keynote is a presentation software program included in Apple Inc.'s iWork productivity package.
It offers an easy-to-use interface that allows users to create visually appealing and informative presentations quickly. It has a chat function that allows several users to collaborate in real-time.
In addition, mobile devices such as the iPhone, iPod, and iPad can manage Keynote presentations remotely.
Compared to other free presentation tools, it also features more decisive transitions and animation effects.
Additionally, you can use an Apple pencil to draw on the tools with the help of your iPad. Finally, users of Apple's Keynote can collaborate on files in real-time.
Apple Keynote allows exporting slides to PowerPoint, but there's no assurance that everything is displayed in the same way.
Exported files frequently lose parts and pieces of the images or animations used.
Features of Apple Keynote
Some of the best features of Apple Keynote are:
Accessibility description.
Interactive presentation.
Offline collaboration.
Custom themes.
Dark mode.
Folder sharing.
Easy access as it allows a cloud-based service.
Benefits of Apple Keynote
It provides simple charts and graphs.
It has intuitive and easy animations.
It offers a browser-based editor available on iCloud.
In-built live collaboration.
It can open, edit, and save PowerPoint files.
Drawbacks of Apple Keynote
Fewer export options.
It works only in Apple's products.
Availability: Mac, iOS
Visme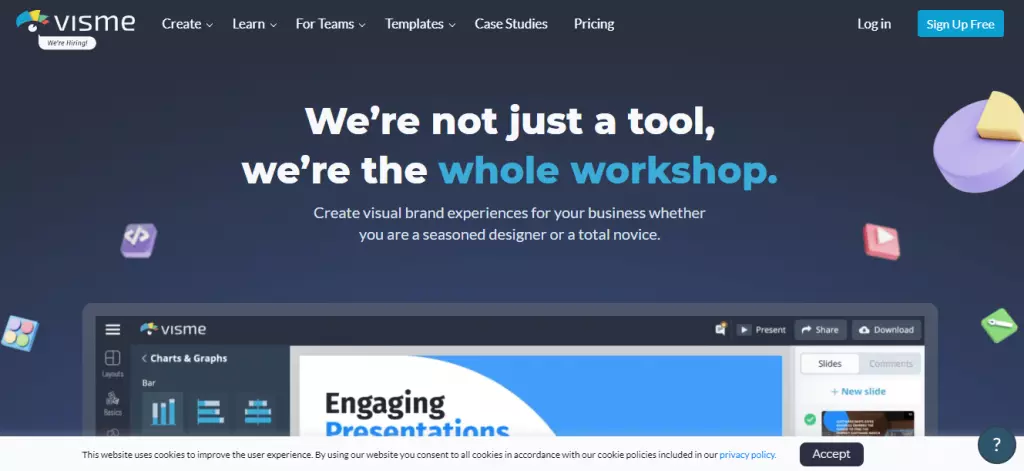 Visme is a web-based data visualization tool that helps people and teams transform data into engaging presentations and infographics.
It includes many images, photography, vector icons, typography, and color schemes. With the help of predefined templates and themes, users can build stunning presentations.
Visme is a web-based application that allows businesses to create and present content for projects, initiatives, and programs in both online and offline formats.
Marketers can customize Visme's presentation and infographic templates by adding video, audio, or recording voice directly within the editor.
Users can also add third-party content, create solid or gradient color backgrounds, and upload images as backdrops.
The content can be shared on social media platforms, published online, or saved as a PDF or Word document.
Visme also has various fonts, free pictures, and icons to customize the content. There are three options for the solution: basic, standard, and complete. Users can start with the basic version for free and upgrade at any time.
Features of Visme
Visme offers many basic and advanced features, which are as follows:
Offers drag and drop editor.
It provides a built-in library for icons, images, fonts, etc.
Options for animation and transitions.
Brand kit features to save your brand elements.
Collaboration with members.
Benefits of Visme
It offers a highly configurable platform.
Provides a broad range of fonts, images, templates to use.
Helps to design stunning infographics.
Simple and easy to use.
Easy sharing with team members.
Drawbacks of Visme
Complex for beginners to use due to its vast designs and layouts.
It lacks enough animated icons.
Availability: Windows, Mac, Android
Slides.com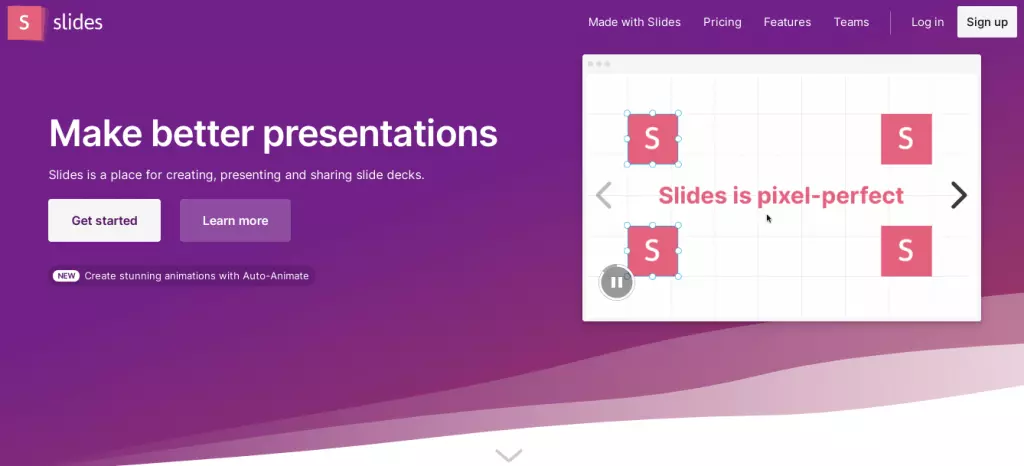 Slides is a presentation program that lets users make stunning presentations using a simple user interface and easy collaboration. In addition, it provides excellent flexibility and ease for cloud-based presentation management.
Instead of copying Office PowerPoint's UI design, it aims to stand out by taking a simple approach to the user interface.
For example, it allows users to share their presentations by publishing them online. In addition, it provides features like a presentation view by combining the power of two browser windows.
Slides are the only presentation software that advertises itself as "pixel perfect." As a result, slides have a reduced cost at the highest price tag, beneficial to small enterprises.
Furthermore, slides allow users to broadcast their presentations live to remote audiences and edit their presentations live.
It also allows an offline presentation to be downloaded in PDF, HTML, CSS, and JS formats.
Features of Slides.com
Some of the best features of Slides.com are as follows:
Exceptionally adaptable
Easily reachable
Advanced features
Collaboration was made more efficient.
Live presentation and sharing
It has developer mode.
Lead generation.
Benefits of Slides.com
It can import PDFs and PowerPoint slides and turn them into Slide presentations.
Helps to make live presentations with sharing facilities.
It supports the live editing of presentations.
Allows you to download slides in offline formats.
Easy video support.
Easy analytics.
Offers developer mode that unlocks advanced features.
Drawbacks of Slide.com
PDFs and PowerPoint conversion are not accurate.
Availability: Windows, Mac, Web Browser
Zoho Show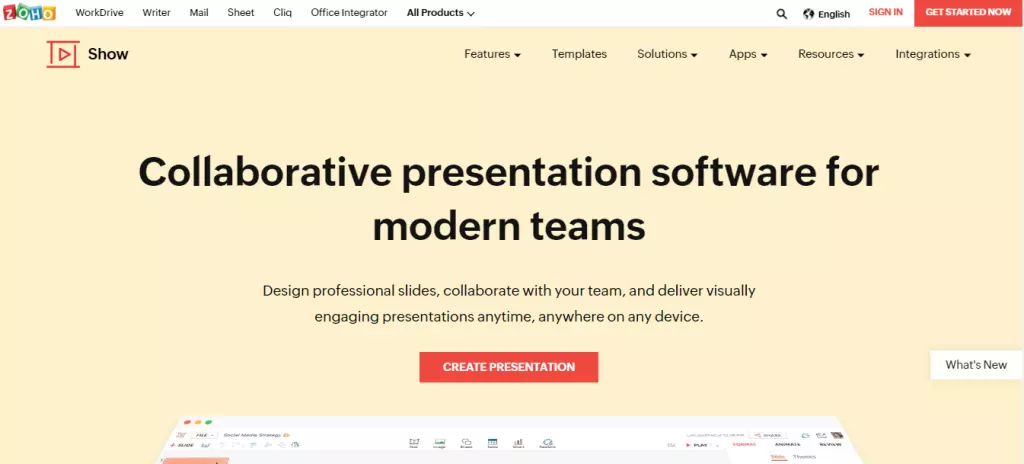 Zoho Show is a web-based presentation tool that allows you to create, collaborate, broadcast, and publish presentations right from your browser. In addition, it offers a flexible and customizable feature.
Zoho Show is a presentation program similar to Microsoft PowerPoint, with a menu up top for all functions. On the other hand, the Zoho version is prettier and more polished.
It uses an iframe code snippet to allow direct integration of the presentation with an existing website. In addition, it allows users to share their presentations with the entire company or the general public.
It offers a wide range of modern and sleek themes, layouts, and fonts. With its expirable URL sharing capability, you can easily share presentations with non-Zoho users.
You can also use Android TV, Apple TV, or Chromecast to live-stream your presentation online.
It includes CRM, project management, and invoicing capabilities in addition to the standard document, spreadsheet, and presentation editors.
Features of Zoho Show
Some of the best features of the Zoho Show are given below.
Animations and transitions effects
Master slide
Presentation publishing
Integration with Zoho Docs
Shared presentation.
Collaboration notifications.
Image library and image editing free online.
Benefits of Zoho Show
It supports cloud-based collaboration.
It provides import/export functions.
It provides secure sharing and broadcasting facilities.
Drawbacks of Zoho Show
It lacks several predefined templates.
It provides limited customer support.
Requires heavy customization to use.
Availability: Android, iOS, Windows, Mac
Conclusion
To sum up, presentation software has advanced to the point that it can now do much more than creating introductory PPT presentations.
Managers and employees want to impress their coworkers and solidify their position inside the organization.
This post discussed the eight options that we believe are suitable PowerPoint replacements.
Which of those mentioned above best free presentation software is suitable for you? Do mention in the comment section below. Also, do not forget to subscribe to us for more blogs.