Best Strategies to Create Long-Term Support for Remote Work
Best Strategies to Create Long-Term Support for Remote Work
The remote working trend is increasing rapidly with flexible work hours, less distraction, quality time with family, better health, and more for employees. Employers can also save costs, reduce the expenses for rent, etc.
Most companies rely on digital technology and tools like Gmail, Google Drive, Calendar, time tracking software, and other communication tools that are getting popular through which people get connected and share projects, tasks, files, group chats, and so on.
Similarly, it is also said that most of the employees enjoy working from home as they get freedom and flexibility and should not stay under the supervision of managers all the time during work hours.
Many companies have limited remote work as a strategic way as it helps reduce employees' travel costs, commute time, lunch expenses, and so on and makes them more productive.
This is the complete guide about the best strategies to create long-term support for remote work.
According to some reachers, about 88% of companies worldwide have started encouraging employees to work from home, and they are hiring employees from different locations of the world.
With technology availability, employees can work from any corner of the world and virtually connect with team members.
To create long-term support for remote workers, you need to make them available with the right tools to make your employees engage with their work in a meaningful way.
Strategies to Create Long-Term Support for Remote Work!
Here are some of the tips for building a strategy to create long term support for remote work:
Establish a clear goal and expectation.
Encourage to take a break using the Pomodoro technique.
Train managers on how to support remote work.
Provide feedback.
Regular communication.
Create an agreement.
Identify technology needs and expectations.
Allow flexibility and freedom to work.
Encourage teamwork and give a reward.
Implement meeting protocols.
Establish a Clear Goal and Expectation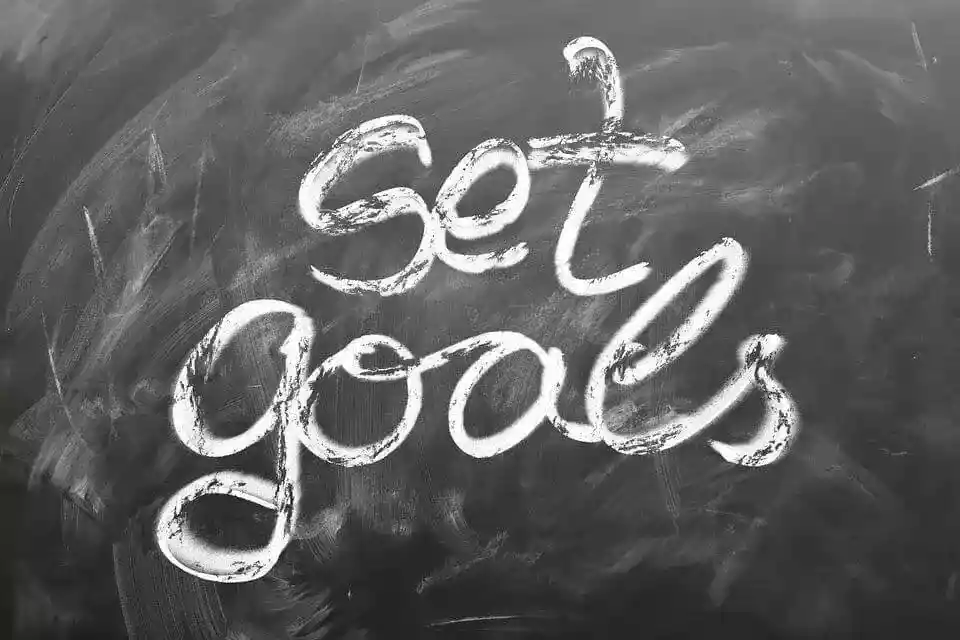 While working remotely, as a manager, you need to set a long-term goal with your co-workers and prepare a strategy to achieve the goal.
It would be best to think about how much time you spend working on long-term goals and strategies.
As you settle into long-term remote work, you need to refocus on your companies' long-term goals, which will help to shape your organizations' priorities in the short term.
You need to clarify what you expect from your employees and avoid micromanaging them to maximize output.
Your team can maximize productivity only when you clarify expectations with employees.
While employees adjust to the new environment for work, they need to become comfortable working from home.
There might be some communication issues, and also, you can not supervise your employees directly, which might create some confusion and delay in work.
To clarify what you expect from employees, you need to establish a clear guideline. You can conduct daily meetings and know what employees accomplished throughout the day and their next task.
So, when you make your employees clear about your expectation, they will give maximum effort to meet your expectation.
Encourage to Take a Break Using the Pomodoro Technique
Working from home continuously alone can be monotonous, so you need to encourage your employees to break every hour.
You can visit the garden, walk around the park, water plants, and take fresh air refreshed in the break. You can implement a Pomodoro technique that reminds you to take a break every hour.
You need to be totally out of the computer and mobile screen during the break and avoid work stress. You can spend a specific time with family and friends when you get monotonous with work.
Similarly, besides working, you need to self-care and workouts. You can stretch your body, do some exercises, take workout breaks, meditation, etc., and focus on health.
You will work when you are physically healthy, so you need to keep yourself hydrated and healthy while working.
Train Managers How to Support Remote Work
Remote work is a new challenge that is increasing day by day. Managers know how to support employees in a traditional working environment and efficiently handle their employees working inside their office.
But managing remote employees can be a hassle if they are not appropriately trained.
While remote working is a new trend, managers need to be trained about tools and equipment for employees.
Similarly, managers should plan for a productive work environment and encourage them to work.
Managers should stop managing their workers as if they work inside the office while working remotely.
When assigned as a company manager, you are responsible for leading the brand through the ensuing financial crisis and effectively managing costs and resources.
They should make every decision to lead the company to achieve its goal. Setting priorities and making small teams productive is essential when managing remote teams.
Provide Feedback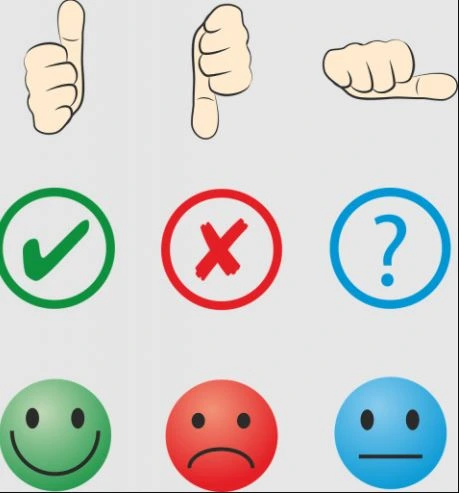 As a manager, you need to be available anytime to provide feedback to employees. When employees complete a task, they will be waiting for positive or negative feedback.
Positive feedback helps motivate them, while negative feedback helps them improve their performance.
Managing remote employees is not as challenging; selecting proper tools and technology and giving them regular feedback regarding their work and performance.
You can also provide guidelines for their work to increase efficiency. Positive guidelines will help them gain motivation and give proper focus on work.
Regular Communication
Although the employees are physically alone at home, there are different ways to interact and communicate with team members.
The development of technology, video conferencing software, instant messaging tools, and other communication and collaboration platforms have made remote work more effective by supporting regular communication with employees worldwide.
Virtual communication tools like Zoom, Jitsi, Slack, Skype, Google Meet, etc., can be there to support your teams' communication while you are working remotely.
Employees can work from anywhere with the availability of a good internet connection and a PC. They can communicate with co-workers using any device.
You should select communication apps that provide all the features in one place, like video and audio conferencing, chat systems, file sharing, and more.
Using communication apps, you can create a group according to projects, team members, departments, and collaborative projects.
You can share more about yourself and your family members through video conference, have lunch together virtually, talk about non-work-related stuff, and stay connected.
So regular communication with team members can make the bond more robust even if you cannot meet each other in person.
Working with your team can enhance productivity, and it encourages you to work with each other for a long time.
Create an Agreement
For your company's strategic management, you need to sign an agreement with employees before hiring them to achieve long-term goals.
When you hire an employee, they might not be satisfied and may leave the job within a few months, and you cannot achieve the long-term goal.
The manager and employee should agree and give a performance to meet each other's expectations. They also need to decide on the consequence of non-work performance for strategic remote work.
The agreement is based on performance expectations, tools, equipment, technology, etc. Both employer and employees should fulfill the agreement.
Both of them should be available for each other and have proper communication to meet expectations.
Employees should also agree to follow the organization's rules and regulations and data security policies, ensuring that their data is not exposed to third parties and maintaining security using two-factor authentication.
Identify Technology Needs and Expectations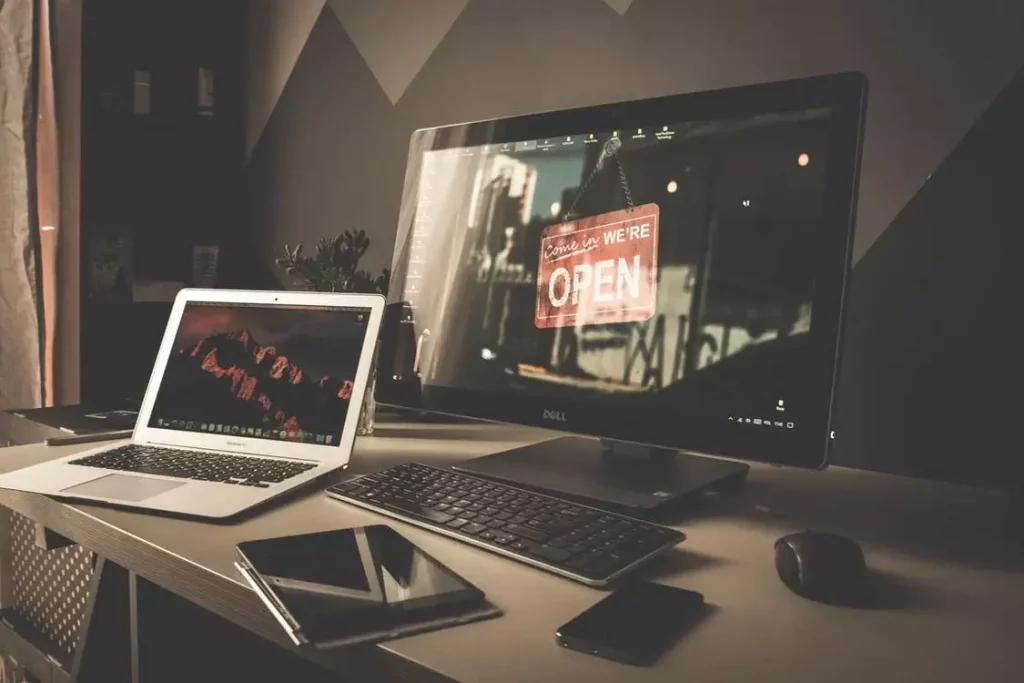 While working from home, employees need every tool to increase work efficiency. Remote employees need both hardware and software technologies to get work done faster.
Modern technology and tools can boost productivity and enhance work efficiency to complete the task quickly.
The company can provide devices that are needed for employees to work while they are working from home.
Organizations can rent, lease, or buy devices by identifying employees' needs while they cannot afford to buy all hardware and software tools.
Another main concern is ensuring that employees have a good internet connection and secure their data while working remotely.
There might be the chance of cyber attacks and privacy loss as sometimes they might forget to turn off their computer, and somebody might get access to data and information stored inside a computer.
While Virtual Private Network (VPN) is also an essential factor for remote employees, VPN ensures employees have secure communication and share files without fear of getting exposed.
It secures passwords sensitive data and protects data from access to third parties.
To ensure the needs and expectations of technology, managers need to conduct meetings from time to time and ask employees' needs and problems to make their work convenient.
Allow Flexibility and Freedom
Remote employees are happier and agree to work from home because of flexibility. They prefer to work remotely to take a break whenever they want and work by making their schedule.
Employees can enhance productivity when working within flexible areas and have flexible work hours. They prefer to work remotely to get freedom and flexibility.
For supporting remote employees, you need to avoid micromanaging and allow them the freedom to give their performance.
When an employee works remotely, they should submit the task by 5 PM, and the whole day they can work with a schedule and take a break whenever they want.
When they complete the task earlier, they can visit a park, have quality time with family and friends, go to a gym, etc.
But while working in an office, they need to stay inside the office until office hours, even if they complete their task earlier.
So remote work allows flexibility to employees, and they can give quality output respecting the deadline.
Encourage Teamwork and Give Rewards
While working from home, you need to encourage your employees to teamwork. Working alone, some employees might feel isolated, and it is said that loneliness can impact health, and they cannot focus on work when they have no one to share their ideas and collaborate with.
Working in a team virtually can reduce isolation; the team, which is more productive and completes every project on time, should be rewarded.
You need to encourage your team members and provide essential tools and materials to motivate and increase productivity.
You can encourage your employees to create a team and work together with video conferences to talk to each other and feel closer to sharing their work.
Working in a team benefits employees and employers as employees do not feel isolated, and employers can get their output as expected.
Implement Meeting Protocols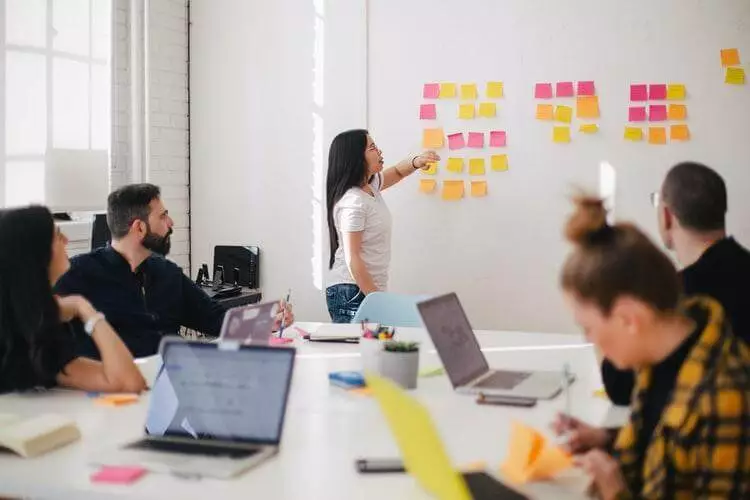 Long-term support to remote work involves how you will conduct meetings in a virtual space. While managing virtual teams, you need to regularly provide them with guidelines through meetings.
Sometimes you might end up with disruption and unproductive conversations.
So it is essential to choose the right video conferencing platform to connect. As a manager, you can offer little guidance to help employees avoid making incorrect assumptions about preparing the maximum output of their time collaborating.
You have to encourage them not to waste time on unproductive talks at meetings.
While conducting a regular meeting, you can develop a meeting protocol to reduce noise and disturbance.
Through video conferences, virtual meetings are quite tricky from home as there can be low internet connectivity several power cuts during a session.
The listeners can mute their microphone and turn it on to ask anything to reduce background noise.
While conducting meetings, make sure to listen to every employee's ideas and give them a chance to keep their opinion.
Conclusion
In conclusion, the above tips help you develop a strategy to support remote work. You can enhance productivity and create long-term support for your remote teams.
Remote work has been a trend in the present day. The trend is supposed to increase more in the coming days as many organizations adopt remote work culture to stay productive in any situation.