Tips to Maintain a Healthy Work Environment and Team Productivity
Tips to Maintain a Healthy Work Environment and Team Productivity
As a manager, leading your team members is never easy either there are ten members or 100 members in a team.
While leading a team, various factors can influence productivity, and your organization might not meet the desired goal.
Sometimes, miscommunication occurs while grouping the people into a team, impacting workplace productivity.
So when you become able to handle those issues with little effort, you can accomplish great professional goals.
Various factors can influence your team's productivity when you do not handle it properly.
In a competitive market, many organizations are established, and Information Technology is a field where competition hits the most. So a manager should always become proactive and lead the team members.
You have to create a work environment where employees never feel bored working with appropriate lighting and comfortable furniture that can help boost productivity.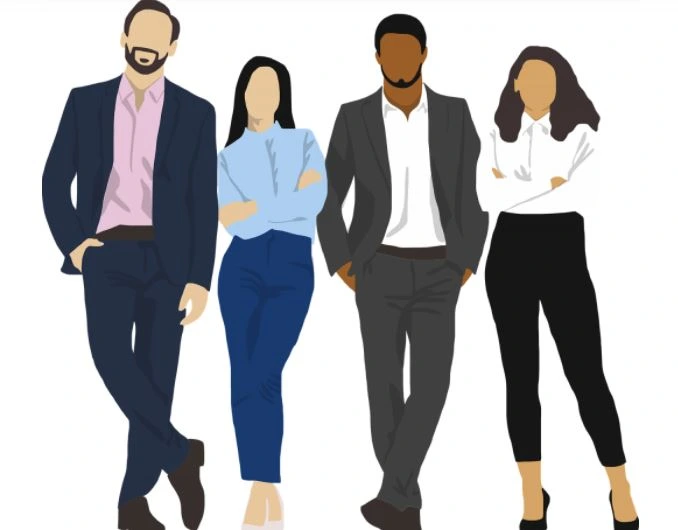 However, it is always essential to optimize your work environment and conditions to boost your team's productivity.
So you can take some tips to maintain a healthy work environment to make your team productive below:
10 Best Tips to Maintain a Healthy Work Environment and Team Productivity
Here are ten tips that a manager can follow to maintain a healthy working environment.
Keep Your Workspace Clean and Organized
Identify the Distracting Factors and Reduce Distractions
Avoid Micromanaging
Make Sure that You Have Right Tools, Equipment, and Resources
Create a Culture of Productivity
Make Calendar Management a Priority
Know your Team Members Strength and Weakness
Provide Incentives and Rewards to More Productive Employees
Set Communication Expectations
Provide Necessary Feedback
Keep Your Workspace Clean and Organized
When you keep your workspace messy, it can take some time to search for misplaced items, and you might get bothered.
So keeping your workspace clean and organized helps prevent your mind from zoning in on the mess and promotes better health.
The work environment and setup are essential contributors to improving your team's efficiency and productivity.
The physical environment plays a vital role in how employees feel, think, and perform.
Working in a clean workspace also helps better health as you need to spend most of the time in the same place.
When you see a clean and well-organized workspace, you will boost productivity and save some time as you can allocate the necessary items quickly with a well-organized setup.
Employees prefer to work with bright lighting, comfortable furniture layout, touch with nature through indoor plants and flowers, which also look attractive and clean and help maintain a healthy work environment.
Identify the Distracting Factors and Reduce Distractions
Many distracting factors can divert your mind from work ranging from smartphone notifications to chatty co-workers to meetings.
Every office employee and manager might get distracted by co-workers' noise sometimes.
So, initially, you need to identify the most distracting factor that is lagging your work and reduce or avoid the distracting elements as far as possible.
As a manager, you can take the time to find out what is distracting you and your team the most and look for the solutions to avoid the distraction in your workplace for enhancing your teams' productivity.
While working in an office, you can encourage your team to use distraction management websites that identify unproductive websites and block access for distracting sites such as Facebook, Netflix, and other entertainment websites.
It will help you to avoid distractions, and you can increase your teams' productivity.
Avoid Micromanaging
Being a manager, you are the boss and the founder, and you have the right and responsibility to look after your team's work.
But obsessing over every little detail and regularly visiting your employees' work desks is counterproductive. Employees might lose interest when their boss or managers micromanage them.
You need to provide the necessary freedom to employees and let your teamwork show how and when they like to work.
You can assign the task, set the accomplishment date clearly, and wait for the output rather than micromanage every work detail and performance.
How and when they perform work is less critical as only you expect maximum output within the scheduled timeframe.
You can give your team self-decision-making power and let them accomplish the work according to their decision.
You need to set your expectations clearly and let them know what you expect from them initially.
When they meet your expectations, you can also build trust and transparency and avoid micromanaging them.
Make Sure that You Have Right Tools, Equipment, and Resources
Modern technology has invented various tools and equipment that help you get the work done shorter than traditional tools.
You need to identify the right tool for your job and team, as it is impossible to get things done when you are not using the right tools, equipment, and resources.
Similarly, you need to provide training and knowledge to your team regarding the tools and resources that help them perform work easily and quickly.
When you and your team have everything well organized to perform their task, you can save lots of time and stay productive.
If your team can quickly address any questions or concerns, they can stay productive all the time. You can provide cloud-based documents to employees that can solve troubleshooting issues.
For example, you can use different online project management tools that manage every project with a few clicks and help in boosting teamwork and productivity.
It also increases collaboration among the team members and helps in effective work management.
But you need to identify which tools and resources will be appropriate for your organization according to the number of employees, size, and budget.
Create a Culture of Productivity
The productivity of an organization relies on the work performance of employees. So the work environment does not just include a physical location and condition but also processes and procedures.
Also, you can encourage your employees to take breaks every hour and have some refreshments to enhance productivity.
Working continuously for a long time without a break can also affect your health, and you will not be able to give focus constantly.
It is essential to give your eyes a break from the screen so you can visit the outdoor plants garden, talk with co-workers, and have coffee during breaks. It helps in your health as well as boosts productivity.
You can also consider changing the scenery or routines within the office environment to help get everyone out of possible ruts.
Another critical aspect is providing the necessary tools, resources, and knowledge to complete their work quickly.
You can encourage collaboration among your team to get work done by helping each other. It helps to increase cooperation and establish a culture of productivity.
Make Calendar Management a Priority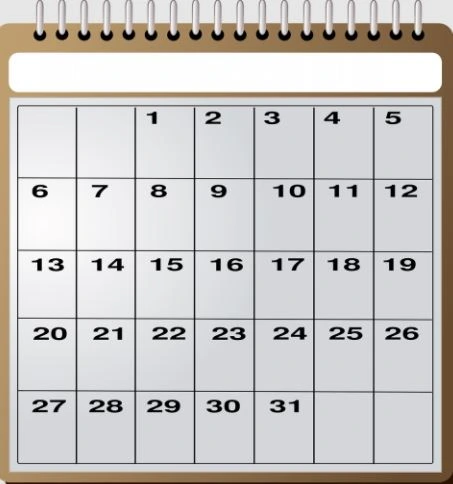 Managing a to-do list, calendar management must be at the top. It can be easier to schedule your work in a calendar and prepare a to-do list by prioritizing tasks.
The work that should be completed first can be listed on the top of the to-do list and start working accordingly.
It helps you remember the task, and you need not waste time looking after your work to be completed, and none of your tasks remains pending.
It helps in time and schedule management and prevents your team from wasting precious time creating and managing the team calendar effectively.
You need to mention the deadlines and review them to complete the task within time.
Different online calendar tools such as Google Calendar, Microsoft Calendar, Apple Calendar, Calendly, ScheduleOnce, and Calendar help you manage your task coordinates.
You need to schedule important meetings first and schedule time buffers between the sessions.
Know your Team Members Strength and Weakness
As a manager, you need to evaluate every employee's strengths and weaknesses. Every human has talent and hidden gifts that can be useful.
So you can identify the interests of your employees and assign them to work according to their interests.
You have to discover employees' strengths and keep them in mind while allocating tasks to each individual. When they get tasks of their interest, they can become more productive.
Knowing the skill-set of employees is the backbone of producing a productive team. Similarly, you also need to analyze employees' weaknesses and help them to overcome the problem.
Team members make the best use of knowledge, expertise, and talents and contribute to the workplace when they get a chance to work with their skills and interest.
You need to motivate your team members to have open communication and share their knowledge and interests as making them use their strengths will make your workplace better and more productive than before.
When you do not understand employees' strengths and assign them random work, they cannot use their skills and tend to be unproductive.
Provide Incentives and Rewards to More Productive Employees
Your team can give their best performance when praised for their hard work.
Everyone wants their effort to be appreciated and prefers to get more work done when they appreciate their boss or manager.
So employees work best when they are given incentives and rewards from time to time.
Most employees are motivated to do more and give the best performance when they receive an incentive that can either be monetary or something else.
So employees choose to implement incentive programs to keep their team motivated.
The incentive can be cash, increase in salary, promotion, paid vacations, extra time off, gifts, or a simple clap and appreciation in front of whole team members.
Every employee gets motivated and starts competing to do the best when you reward the most hard-working employee among many employees.
It helps promote a healthy work culture and boost your team productivity.
Thus, it helps boost productivity and efficiency when acknowledging employees' efforts. If employees feel their contribution is not being valued, productivity gradually decreases.
Set Communication Expectations
We knew that communication is the key factor that helps to build team productivity. There should be clear communication among employers and employees, and both of them should set clear goals and expectations about each other.
Managers should often communicate with employees and ask them whether they lack the necessary tools or face any problems regarding work.
Employees should also communicate freely regarding their problems and ask for solutions.
There should be an open-door communication policy where employees can freely communicate, and managers should help team members understand their job responsibility.
A communication gap can often lead to miscommunication and multiple confusions within team members, which might impact the overall productivity of an organization.
Therefore, every project manager has to ensure effective communication among team members.
Provide Necessary Feedback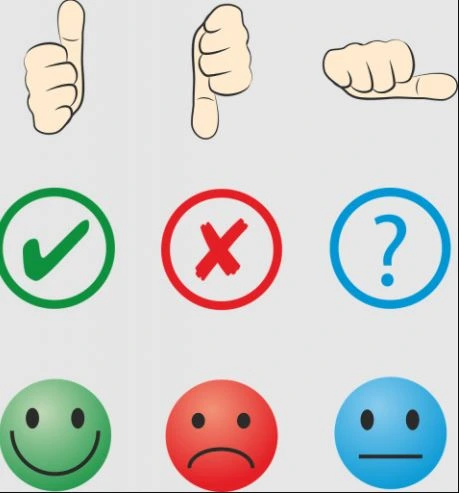 Introducing a feedback process in the team is essential as it helps team members to improve their performance and boost work efficiency.
Performance review and constructive feedback are essential to increase teams' productivity.
It is the role of every manager to look after employees' work and provide necessary guidance.
When you complete giving feedback, ask them whether they need any support from you to improve their performance. It will provide employee motivation, and can work freely.
To increase team productivity, you need to gather the right team members and put them together to make collaboration more accessible.
As a manager, you need to handle your team members politely, provide them positive feedback even when they make mistakes, and teach them to overcome the problems.
By providing employees constant support, feedback, and encouragement, you will see a massive rise in productivity and get more work done with better output.
Conclusion
After reading this article, you can make your team more productive and efficient. Also, as a manager, if you apply these tips to your organization, you can get more work done and increase employees' productivity.
We would like to know different techniques or methods to boost your team's productivity and maintain a healthy work environment. You can share your information in the comment section below.
Also, if you have any questions regarding the best tips to maintain a healthy work environment article, feel free to ask in the comment section.