Best Tips to Manage a Diverse Team
Best Tips to Manage a Diverse Team
Diversity includes differences in age, gender, ethnicity, ability, religion, culture, etc. It consists of every type of person having a different background.
In the new work culture, workplace teams are more diverse than ever before, and the trend is constantly increasing.
It is obsessed with managing diversity as people from different backgrounds share new ideas in the workplace and work together to achieve a common goal.
So when you fail to collect your diverse team, it will cause productivity disaster. Managing your diverse team requires proper management and training.
When you have a diverse workforce, you need to handle every employee and look after their performance to know whether they are working on a project or not.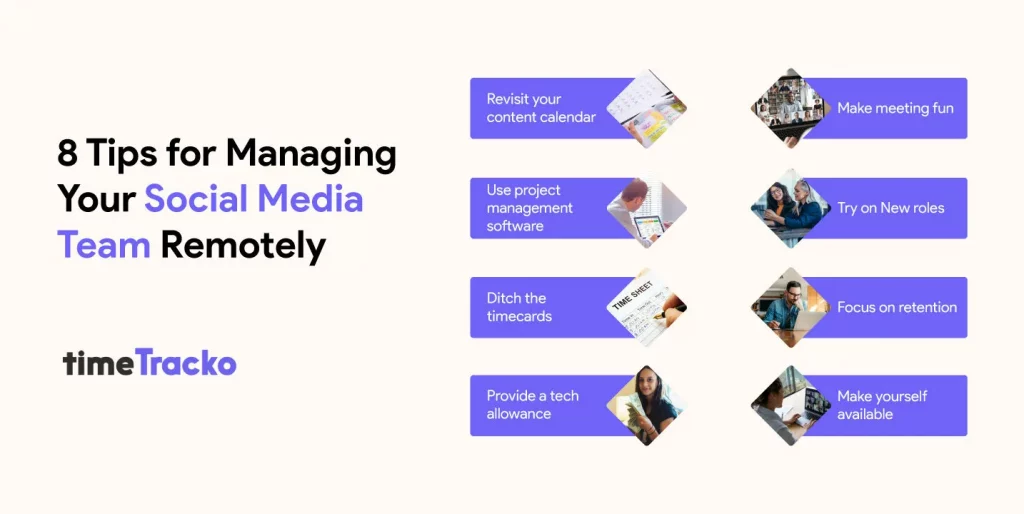 Therefore, a manager needs to have frequent communication with employees and solve their issues if they have any problems in their workplace.
Also, managing a diverse team requires the best tips to manage a diverse team.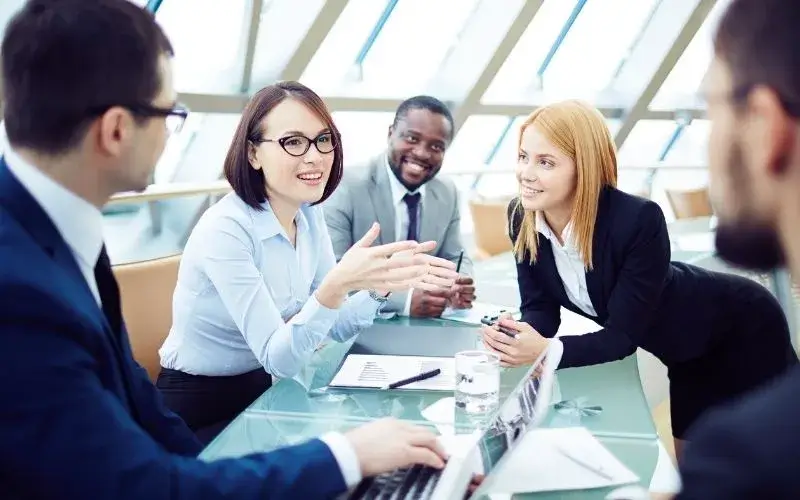 On the other hand, employees need to be satisfied with their behavior as employee mood depends on how they get treated by their manager or boss.
When you manage a diverse team effectively, it results in higher performance.
If you fail to manage them properly, several problems like employees' dissatisfaction, lack of innovation, lack of coordination, and reduction in performance.
Tips to Manage a Diverse Team
Communicate regularly to unify the team
Avoid favoritism
Have an open-door policy
Hire qualified people
Invest in training and development
Know about cultural holidays
Make sure that employees feel valued
Make employees participate equally
Make use of online tools
Give necessary feedback
Communicate Regularly to Unify the Team
You have to communicate often with employees to unify the team. Communication helps to create a strong bond among employees.
There are different communication tools that you can use while managing a diverse team. Communication tools like Zoom, Slack, Microsoft Teams, Jitsi, Skype, Google Meet, etc., helps to unify your diverse team.
Every team member appreciates sincerity and openness, but most leaders might not communicate openly for their decisions.
Sharing feelings, emotions, thoughts, and rationale, with team members help to unify people from different backgrounds having different religions, classes, beliefs, values, culture, location, etc.
Being upfront about the situation and involving team members as much as possible makes them feel inclusive and will ensure everyone is a part of the team.
As a manager, you must ensure the right tools to communicate with diverse teams and create an environment to unify team members and develop communication skills.
Avoid Favoritism
Some managers might single out the favorite due to a gap in communication and interaction among all the team members.
A good manager should understand every employee and encourage them equally to improve work performance.
Comparison and favoritism among the employees based on differences in age, geography, location, and experience should be avoided to increase the productivity of an organization.
When you start having favorites among employees, they might get disappointed, and employees' productivity decreases gradually. So you need to treat every employee equally and avoid favoritism.
Have an Open-Door Policy
As a manager, you need to develop an open-door policy so that every employee feels free to ask you when they have any issues. Managers should listen to their employees' workplace concerns.
Similarly, leaders may have to be more comfortable making decisions for their teams.
So they can include thoughts of their employees that help make the decision more accessible and effective for achieving organizational goals.
Employees often complain that their bosses do not listen to their concerns and issues or help solve their workplace issues.
Helping employees to become more comfortable with ambiguity is equally essential, particularly for teams working together virtually and across borders.
Employees like to raise issues in different ways and not always in an open forum, so it is the responsibility of a leader to understand the vital concern of every employee and solve or remove the barriers.
Managers need to listen to employees' concerns, act on their concerns, and solve the issues of their diverse team to maximize productivity.
Hire Qualified People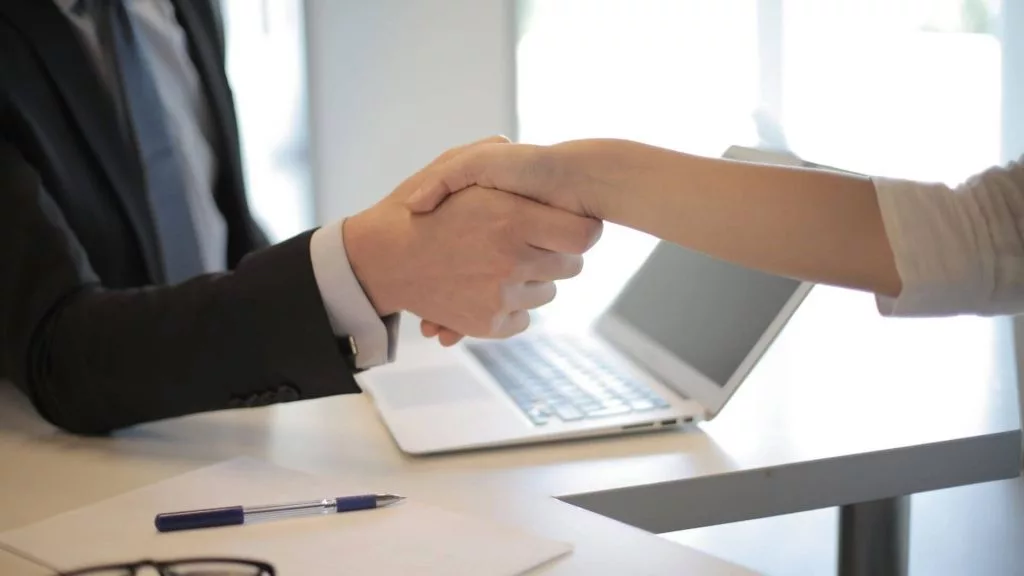 While hiring employees, you need to select qualified people to perform using their knowledge and skills.
It becomes easier for you to make your employees clear about the work procedure when hiring qualified people.
It will also be easier for employees to work when they get a qualified job. Initially, your goals should not force a diverse environment or impose artificial rules at your workplace.
You can set criteria for the job and encourage people to apply only when they meet specific criteria. You can select the right person by interviewing and evaluating their qualifications.
If you hire the most qualified personnel with the proper education, knowledge, skill, and experience, a diverse workplace will naturally follow and automatically get managed.
Invest in Training and Development
The more you invest in training and development, the more your organization benefits.
When your employees get the required training, they will accomplish tasks quickly and easily.
Every company should organize equality and diversity training programs from time to time, either virtually or physically, with the presence of every employee.
Rather than frequently conducting a training and development program, organizations conduct diversity training only to provide feedback.
The manager needs to understand employees' cultural nuances before providing feedback to employees from different backgrounds to ensure diversity inclusion.
Diversity training and management programs help settle disputes and misunderstandings as it allows team members to understand how unconscious biases are brought into the workplace.
Thus, a manager needs to conduct training and coaching on how cultural differences impact the workplace.
Know About Cultural Holidays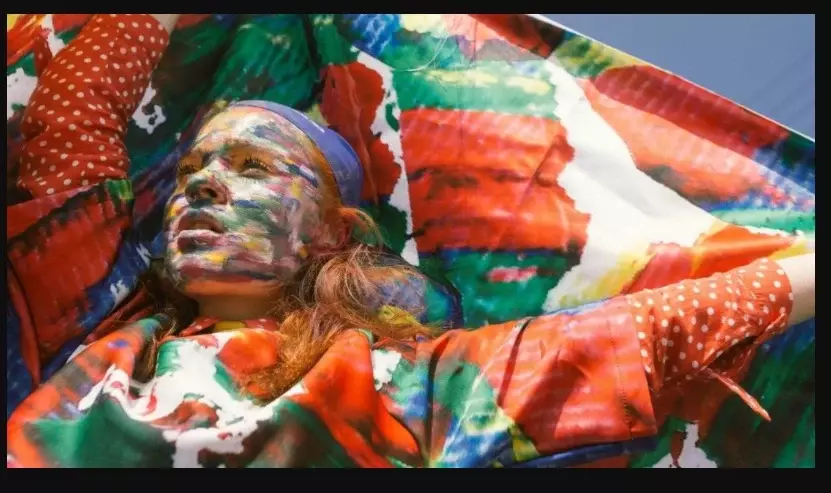 Every employee has their religion and culture when you hire geographically diverse employees in your job.
As a manager, you need to know about every employee's diverse background like their religion, beliefs, age, location, culture, values, and norms.
Similarly, employees must be paid leave to celebrate every occasion with family and feel refreshed.
Due to cultural differences in a diverse team, employees belong to different religions and cultures, and their occasions also differ.
So a manager needs to know about the culture of every employee and provide them cultural holidays with bonuses and incentives.
Make Sure that Employees Feel Valued
Managing a remote team is quite challenging when you do not often communicate with employees.
You have to interact with each employee regularly, at least once a day and communicate well and make them feel valued.
Employees feel motivated when they are encouraged and valued, which helps to increase productivity. As a manager, you need to make sure that employees feel valued and included in business strategy.
Similarly, employees who feel appreciated are more likely to contribute more and care about companies' success.
So you need to value your diverse team and appreciate their performance and importance in your work so that they feel like a part of the company and work honestly.
It will make your management more straightforward, and employees can also be loyal to you and your team.
You can also develop a celebration program and celebrate some special occasions or events like birthdays, new year, festivals, etc.
All the team members help create unity among all the diverse teams.
Make Employees Participate Equally
As a manager, you need to ensure that every team member participates equally.
You can access your meeting and management styles to ensure they work for everyone involved in a diverse team.
When employees participate in decision-making and other activities, they get a chance to grow up in a company.
Equal participation in every sector makes employees easier to make decisions, and they can feel like a part of the company when they are included.
For a manager, it becomes easier to make decisions faster when they involve every employee equally. The decision becomes compatible with the involvement of all team members.
Make Use of Online Tools
Different online project management tools help you manage your diverse team effectively no matter where they work.
Using online tools helps you manage diverse teams to collaborate well with every project.
Ensure that you are using the right tools to manage your team that helps each employee perform work without delay and difficulty.
Similarly, when employees work remotely, online tools become more valuable as employees work from different geographic locations, and collaborating online work tools is necessary.
Give Necessary Feedback
The final responsibility of every manager is to communicate with employees and provide positive or negative constructive feedback regularly.
You need to treat each employee fairly and equally and give each person opportunities to shine and grow.
So your positive feedback helps each employee and motivates them to give better performance and grow within the organization.
Similarly, negative feedback helps improve employees' work performance as they get a chance to learn from mistakes.
So it would help if you always gave necessary feedback to employees regularly evaluating their performance.
Conclusion
If your diverse team is not getting managed and confused, the above tips help you manage your diverse team and boost productivity.
What do you do to manage your diverse team? If you have any tips for managing a diverse team, please mention them in the comment section below.
If you have any questions regarding this article, please mention them in the comment section below.