Best Practices for Remote Employees to Stay Productive
Best Practices for Remote Employees to Stay Productive
Are your remote employees productive in comparison to onsite employees? Does remote working help to increase one's productivity?
We hear a lot of questions when we talk about remote working or remote employees.
According to research performed by Airtasker in 2019, it was found that a remote employee works 1.4 days more than an onsite employee.
Many employees prefer remote working over onsite working due to the convenient work hours. Also, you don't have to commute to work daily and face traffic jams, which are time-consuming and tiring at the same time.
Likewise, you can work from anywhere you feel comfortable and set your rules to reduce work pressure. Some of us might also feel pressure when rules need to be followed while working from the office.
However, many people choose to work from the office as they feel working around colleagues makes work fun. And you can share their ideas, opinions, and work issues in person rather than over technology.
There are both advantages and disadvantages of working remotely; some of them are:
Advantage of Remote Working
Reduce Commute Stress
One of the biggest perks of remote working is not traveling daily for work. Traveling to the office is stressful if you face daily hours of traffic jams. No matter how much you try to avoid traffic jams most of the time, you fail at it.
Also, traveling to the office can be time-consuming if your office is distant from your home. On average, you can save more than one hour if you don't need to commute daily for work.
You can use this time for self-improvement, doing some physical exercise, spending time with family, or even getting extra sleep. This will help to relax your mind and increase your creativity.
Therefore working virtually reduces your travel stress.
Better Health
Off-site work is less stressful than working from the office as you don't have to stress over getting late for the office. If you travel in a public vehicle, you must be familiar with its crowdedness and how frustrating it can be.
Also, commuting for work when mildly ill may not suit your health.
But when you work remotely, you can complete your task even if you are mildly ill. Also, you will have less pressure on traveling, leading to better health and well-being.
Reduce Expenses
When many employees work remotely, it reduces its cost in several ways. Likewise, an organization can reduce the cost of furniture, office rents, parking rents, stationary, and much more.
Moreover, if you have a small business, you can move your business from brick-and-mortar to virtual business.
Likewise, an organization can hire cheap employees from all around the world. These savings can be used for the betterment of the organization and employees.
Similarly, as an employee, you can save traveling expenses, food expenses, and more when you work remotely.
Reduce Absenteeism
Employees working from the office tend to be more absent than employees working remotely. Sometimes you may get some personal work or urgent work and leave your work.
But if you work remotely, you will have a flexible schedule, which allows you to complete office work and other personal work.
Thus, remote employees take less casual than onsite employees due to the flexible schedule.
Location Independence
If you choose to work as an onsite employee, you must select organizations near you or within your city. And sometimes, you may not be able to work where you want to and limit your talent.
Similarly, an organization must stick to specific geographical reasons while hiring an onsite employee. This limits the organization from hiring talented employees.
Therefore, when there is a telecommuting option in organizations, it benefits both employers and employees.
As an employee, you can work from any part of the world, which gives you a better range of opportunities. Your talent is not limited to a specific geographical region.
Likewise, an organization can hire talent from all around the world despite geographical barriers.
Customizable Office
A good workspace can motivate you to do better and improve your productivity.
Most offices have shared work desks and have artificial and inadequate lights, making it difficult to focus on your work.
Also, you may not get enough space to work properly, and you may get disturbed by your colleagues.
You can create and customize your own office/ workstation anywhere you feel comfortable and customize the way you want while working remotely.
Choose a peaceful environment where you can focus on your work without any external disturbance.
Increase in Collaboration
There is a broader option of outsourcing when remote working in the organization, which increases the organization's collaboration.
It allows the organization to collaborate with talented employees from any corner of the world.
Similarly, not only collaborating with employees, sometimes organizations need to collaborate with other organizations for projects and work with other employees. In such cases, telecommuting will be a better option for you.
Disadvantage of Remote Working
Difficult to Communicate
When you are at the office, you can easily knock at your supervisor or colleague's door and solve the issues whenever you have any work issues.
But things are quite different when you work remotely as your supervisor and colleague are not physically around you.
Each time you have any issues or doubts regarding your work, you must ping your supervisor or colleague.
And there is no guarantee that you will receive instant replies. You may have to wait sometimes, which can delay your work.
Likewise, remote workers organize standups and conferences through the internet, and if your internet connection is low, there might be communication difficulties.
While telecommuting, language can sometimes be a barrier even if you communicate in English, as everyone's accent can be different, which can be a problem.
Lack of Relation Among Co-Workers
When you work from the office, you always share a special bond with your colleagues and a social relationship.
You go for lunch together, coffees, or even discuss last night's game or TV shows during break hours, strengthening the bond.
But, while working remotely, the communication you have with your colleague and teammates is only related to your work.
You will have less interaction with your colleagues, which creates a lack of social relations with team members.
Similarly, you have to communicate through technology, and it is nothing like communication in person.
Therefore, telecommuting can make you feel isolated, but there is still room to improve social relationships with colleagues by staying in touch with them through various communication tools.
Challenging to Stick to Rules
No matter how hard you try to stick with your rules, sometimes you break your own rules. It is always challenging to stay within the schedule, mostly when working remotely.
While working remotely, you may start to feel monotonous and think about watching one episode of your favorite series on Netflix but binge-watching the entire show.
It can decrease your productivity, and your work quality can also degrade.
This may not be a problem for you if you are used to working remotely, but new to the concept sticking to your own rules can be difficult for a while.
Personal Distraction
While working remotely, you are likely distracted by your family members, family duties, or even personal chores.
Even if you separate your work time and personal time or have a separate workspace, sometimes there is a chance of distraction.
For example: sometimes, you may get unexpected guests at your place, and you have to pause your work, which may lose your focus.
Best Practices for Remote Employees to Stay Productive
Here I have mentioned some practices that you can follow to enhance productivity while working remotely:
Use Time Tracking Apps
While working remotely, tracking your work hour can be problematic if you don't use the right time tracking app.
If you use time tracking apps like timeTracko, you can easily track your team's working time.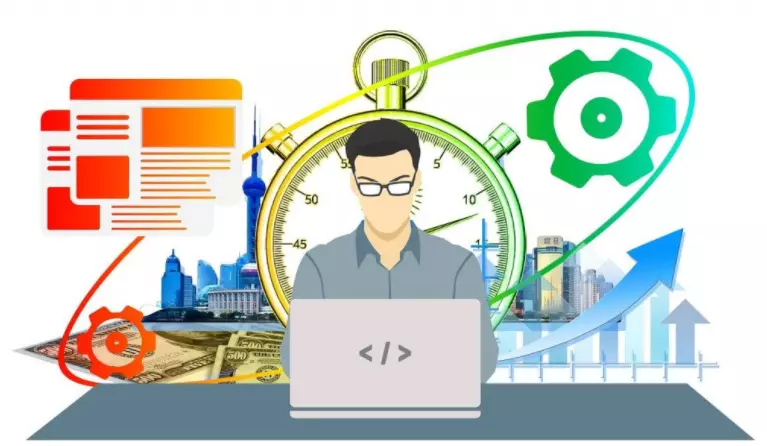 It provides time card options, smart reporting, schedule, online timesheets, etc.
Time Tracking apps are useful for tracking your work hour, but it also helps increase your productivity.
One of the advantages of time tracking apps is that they even finalize your payroll, making it easier to calculate your work rate.
These apps help you to be punctual about your work and, at the same time, manage your team's efficiency.
It keeps track of how many hours you worked on a project, and you can easily manage your project timing.
Make Schedule
Making schedules is the best way to keep the productivity of remote employees. When you make a schedule, you will have a specific working time.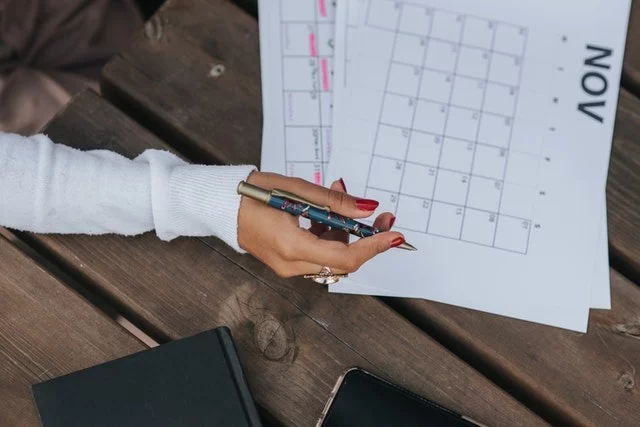 It is found that making remote employees work at any time creates an imbalance between their work life and personal life.
By creating a schedule, you can plan your week and days to balance your work life. You can make specific hours your work hour, which will keep you focused.
For example: If you create 9 am to 5 pm as your work hour, you will be more focused during that period.
Set Rule
Compared to working from the office and remotely, we can see that employees who work from the office are more disciplined than those who work remotely.
One of the reasons for this is the organization's rules in their office.
Usually, offices have rules like limiting phone usage during work hours; employees cannot talk on a topic unrelated to their work while working.
But as a remote employee, if you do not set their rule, you may end up talking with your roommates' family members, surfing the internet, or even starting online shopping during your work hour.
These activities can distract you from working and also reduce your productivity at the same time.
Therefore, the best idea to stay productive and concentrate on your work is to set yourself rules.
Break Your Work Into Small Task:
When working on a project, every team member is given some work. And sometimes, it can be overwhelming for you, especially when your team members are not physically around you.
For better project management of your work, you can break your work into small tasks, which will make your work easier. If you have any stress regarding your work, it will help to reduce such stress.
Once you break your work, you can prioritize them and then schedule them according to the priority. You can break tasks based on urgency and not urgent. First, you should complete the critical task and then move to an urgent one.
Usually, urgent tasks require a short period, and most of the time, these tasks have less contribution to the project. But the tasks which are not very urgent require more time and contribute to the project.
Set Deadlines
While working remotely, most of us procrastinate when there is no deadline for any task.
One of the reasons to delay our task while working remotely is due to the monotonous task. The more you ignore our job, the more unproductive you will be.
Therefore, you must set a deadline when you receive a new task. There are many apps that you can use to set deadlines.
You have to set deadlines based on the urgency of the task. The deadline for urgent tasks should be shorter than that for other tasks.
Make To-Do List
Making a schedule is not enough; you have to be clear about the task you need to complete daily, weekly, and monthly. You have to make a to-do list to show you what you need to accomplish in a day.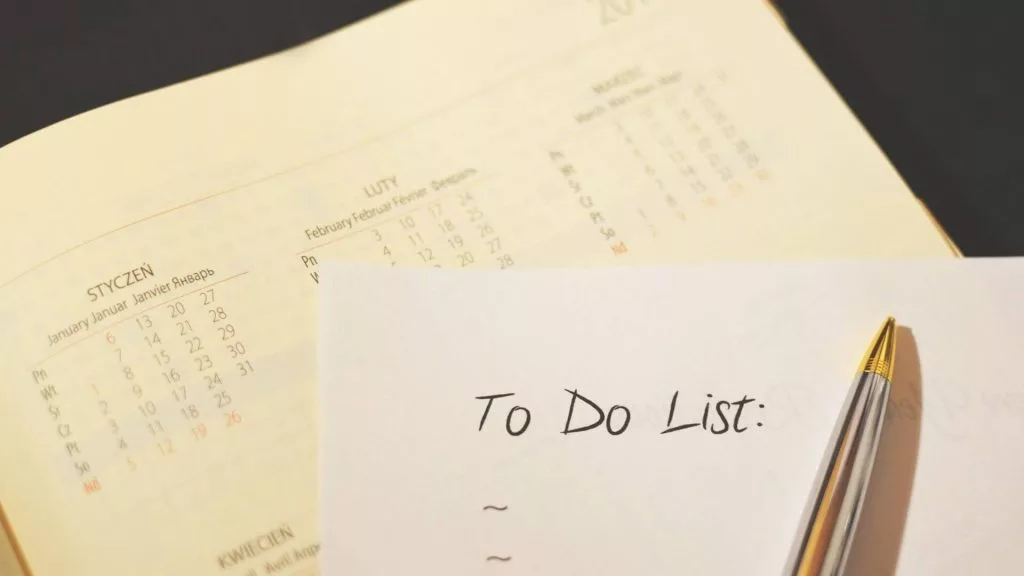 Making a to-do list in the paper might not be effective as there is a high chance that you make your list and forget about them.
Instead, you can use to-do list apps that make your list and remind you about your list.
Working with a remote team, these apps are the best option for sharing the to-do list with your team members.
Remote teams can even assign a task that needs to be completed at a particular time using those apps.
You have to make a to-do list based on your task division, and you have to complete your urgent task first before you start working on other tasks. This makes your work efficient, and your workflow will be smooth.
One Task at a Time
You may have your experience during your summer vacation when your school used to give projects you may have divided them into small tasks. And you may do part of those tasks and may not complete the whole task.
When you have many pending tasks, there might be confusion regarding work.
Instead, you can do one work at a time, reducing confusion while working. When you complete your first task, you can move to the second. This makes your work easy and efficient at the same time.
Use Communication and collaboration tool
If you feel communication and collaboration can be a problem while working remotely, it will not. It is all about using the right communication and collaboration tools to increase productivity.
While working remotely, your team members will not be around, so you can ping them when you have any work-related issues.
When you are working on specific projects, it is always better to have daily standups so that everyone in the team is in the same phase, and if anyone has work issues, they can be solved quickly.
Therefore, have daily standups, conferences, presentations, and more by using Zoom, Skype, Google Meet, and more.
Similarly, while keeping track of everyone's work progress, we can use collaboration tools like Slack, Flowdock, Asana, Proofhub, Trello, and more.
You can use these apps to assign tasks, create schedules, track progress, make work announcements, send documents and files, etc. You can even use the app to have one-to-one or group conversations.
Avoid Distracting Elements
While working from the office, you usually get distracted by unexpected meetings presentations, helping your colleagues with their work, and sometimes gossip.
And we may feel that if we work alone, we will be more focused, but it is not the case.
Even while working remotely, you can be distracted by your surrounding noise and social media or TV channels. If you have pets, sometimes even your pets can be distracting elements.
For example: When you are working remotely, your roommates might start talking about some random shows, or your family members might talk among themself in the background, which can be distracting for you.
To avoid such distractions, you have to make specific rules like limiting social media usage during work hours. If you want to use social media to refresh your mind, you can set a time for its usage.
If you live with your family, you should make sure that you are separating your family time and work time. As far as possible, keep pets away from you during your work hour if you have pets.
Create a Work Station:
Our work environment can affect our work performance and productivity. When you work in a noisy environment, you will be distracted and focus less on your work.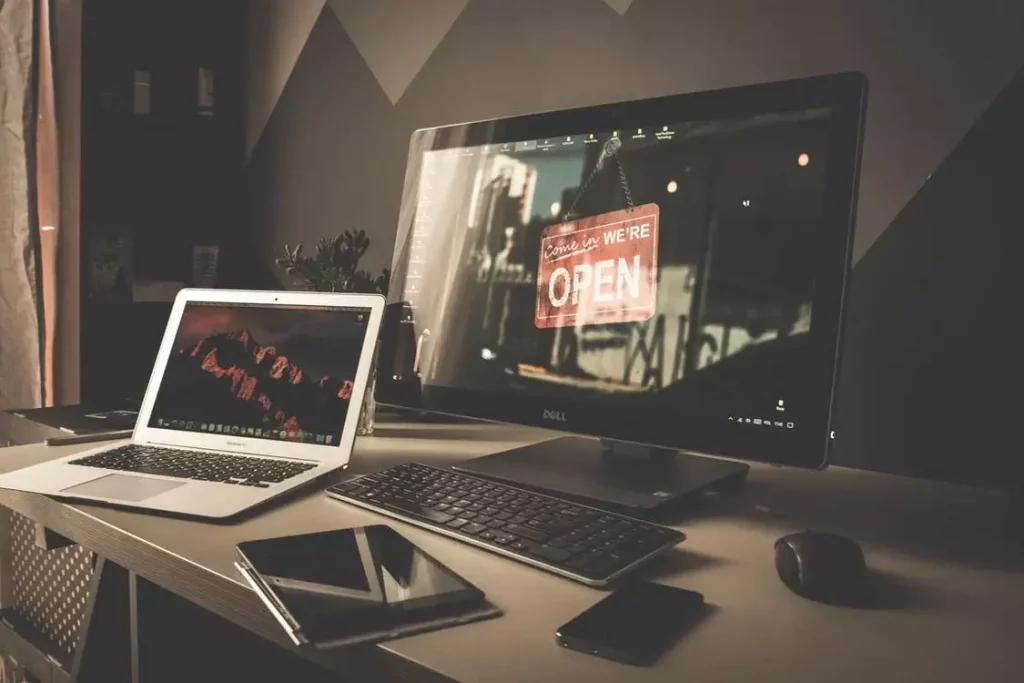 Therefore, you should create a workstation where no one can distract you and work comfortably when you work remotely. This helps you concentrate on your work correctly and gain a better result.
You should also not keep distracting elements like TVs, play stations, and more around your workstation.
Likewise, choose your working area with good lighting and ventilation as far as possible. This helps to improve your health and increase productivity at the same time.
Take Regular Breaks
You may feel monotonous when you work continuously, and your working motivation decreases.
In the worst case, it can affect your health, like feeling irritated, confused regarding your work, and having some memory problems.
When you take a regular break, you will have time to relax, and it helps you perform well. It is also one of the essential factors that can increase your productivity.
Make Sure to Balance your Work and Personal Life
When your work-life and personal life is balanced, it reduces your stress and increases your productivity. Also, it motivates you to do better at the same time.
Balancing work life and personal life can be challenging while working remotely. Most of the time, you work beyond your work hour and mix your work life and personal life.
You may have your own experience of thinking about your work all the time and unable to give some free time to yourself.
And sometimes, you even end up doing personal work during work hours; this also creates an imbalance in your work life and personal life.
Conclusion:
Here are some practices that can help you increase your productivity while working remotely. It can be difficult for you if you are not used to working remotely, but it might help you follow the practices I mentioned.
If you feel that some more practices can increase remote employees' productivity, please mention them in the comment section below.