Workplace Productivity Tips: 15 Secrets to Success
Workplace Productivity Tips: 15 Secrets to Success
"Productivity is never an accident. It is always the result of a commitment to excellence, intelligent planning, and focused effort." – Paul J. Meyer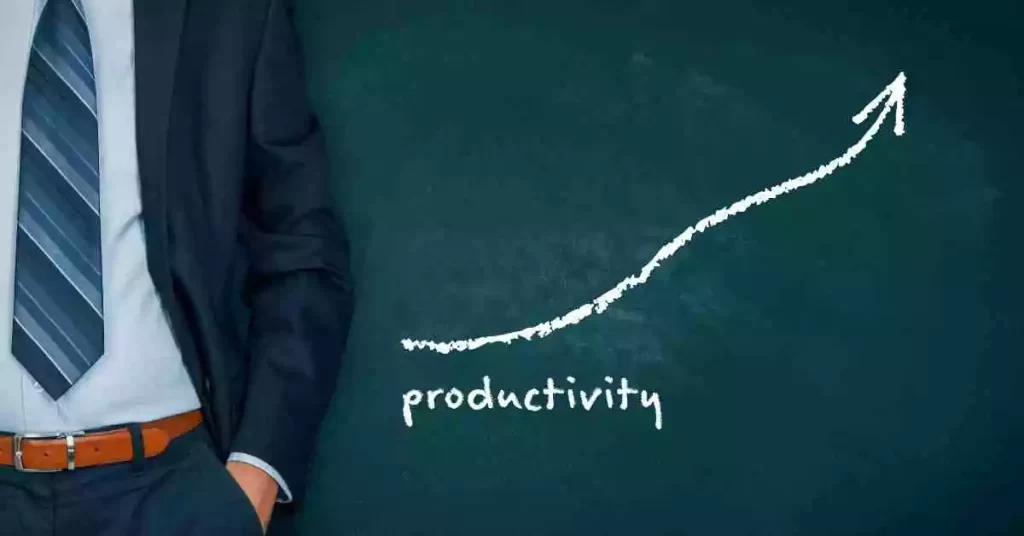 In business, productivity involves being creative and coming up with something different from others that will benefit you and others. A company's efficiency and long-term success are determined by its productivity .
From my perspective, productivity is about completing the work or getting the work done and developing your self-confidence, creativity, motivating yourself, and analyzing your ability and how much effort you can make.
Importance of Productivity in the Workplace
The more productive employees are, the more work they accomplish and the more benefits the company receives.
The importance of productivity is as follows:
The firm can increase and utilize the human resources it has by being productive.
A productive workplace translates into excellent customer service.
Identifying and tracking productivity metrics can help companies manage and improve workforce productivity.
As productivity increases, an organization can turn resources into revenues, paying stakeholders and retaining cash flows for future growth and expansion.
Productivity leads to competitiveness and potential competitive advantages.
From my perspective, I have analyzed some tips for being productive while working from home or at the office desk.
15 Best Tips For Being Productive At The Workplace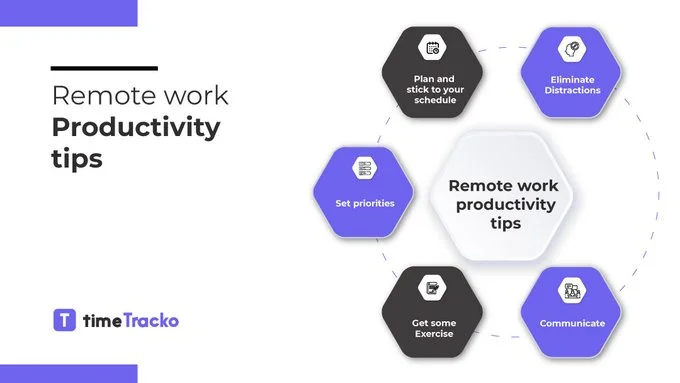 Managing Your Time Efficiently
Time Management is essential to stay productive while working. If you can manage your time correctly and complete the work as per your planning, it does boost your mood to do something productive during working hours.
Managing your time is a critical way to stay productive while working on a project. You should have good time management skills to perform tasks in a designated time with good quality. Time management is important for greater productivity and better habits.
Some of the benefits of Managing Time at Work
It helps to reduce stress.
It helps to increase your productivity and efficiency.
Helps to achieve goals faster.
Helps to improve your ability to make decisions.
Helps to prioritize your work.
It boosts your confidence.
Helps to reduce procrastination.
If you know how to utilize your time and how much time you should spend on a specific task, you can provide better output and complete the organization's goal within the expected timeframe.
Learn More:- Time Management: The Pickle Jar Theory⏲️⏲️
Take Breaks
You can get bored and unproductive while working alone on the computer continuously. So it would be best if you took a lunch break and some refreshment break to keep your mind out of unnecessary work pressure and boost your self-esteem.
It is always recommended to take short breaks within a few hours to keep yourself refreshed and focused. The working mind should always be motivated so that you can give proper attention to work. Work done unwillingly can be unproductive and not good at all.
Below are some ideas that you can implement to take a break from working.
Have a tea or coffee break.
Organize your desktop or smartphone.
If you are a remote worker, take a short nap.
Listen to your favorite playlist.
Head outside and walk around your blocks and building.
Do a breathing exercise or meditate.
Learn more: 20 Fun Games to Play At Office When You are Bored🎮 🎮
Comfort Working Zone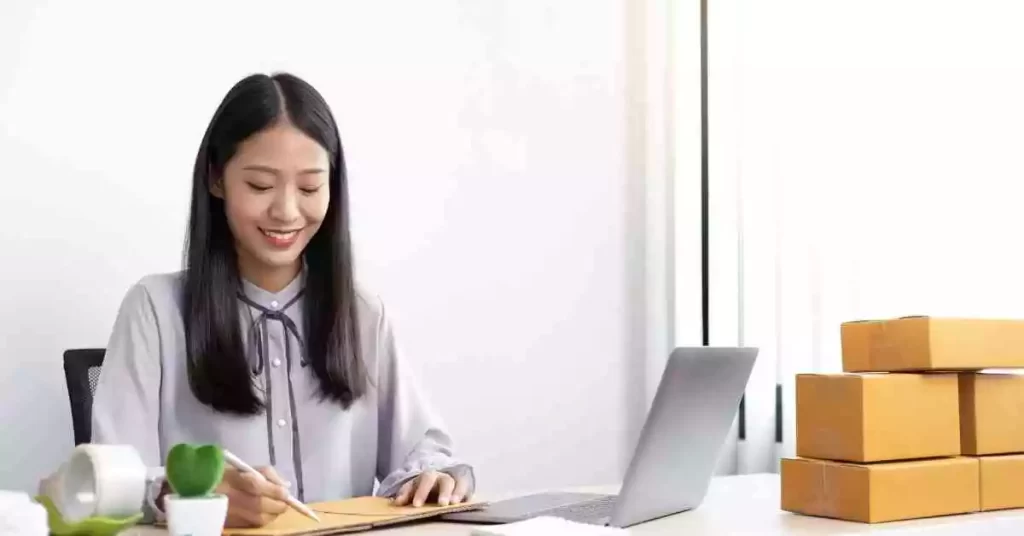 To stay productive and focus on work, you need to determine a comfortable environment to enjoy working. Your mind should be free of stress and burden while working for a fruitful result.
Every person has a different choice, and they prefer their environment to work. Some like to work in peace alone by playing music in the background, while some prefer to work with colleagues.
They should keep them in the environment by determining where they are comfortable working and where they become more productive.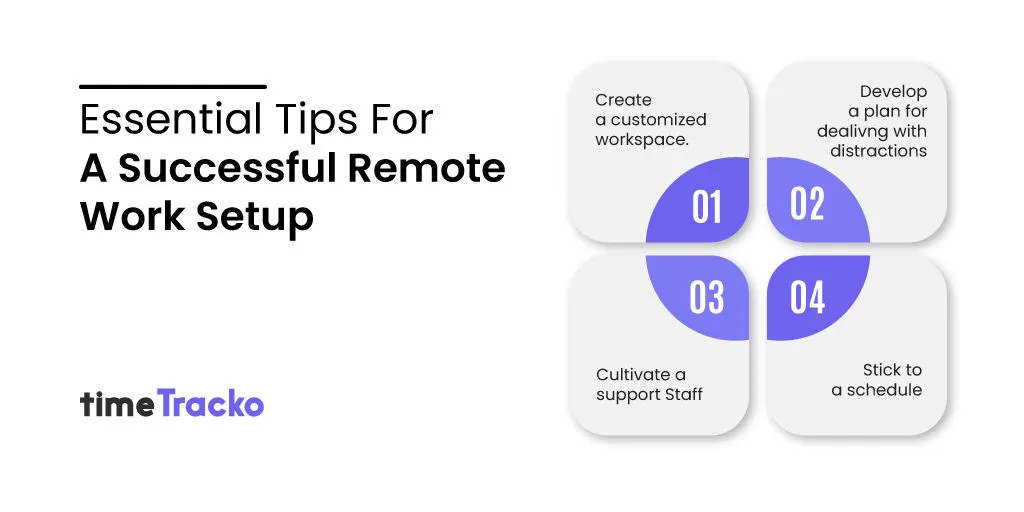 Learn more: Effects of Working in an Unhealthy Work Environment
Update Your To-Do List
Making a work schedule using a calendar or a to-do list is better. Always create a to-do list to keep yourself and your task organized and, at the same time, help you to stay productive.
Creating an excessive amount of work list does not get you to reach the peak level of productivity, and you might become unproductive.
It means you should not exceed your task on the to-do list, focus on the least amount of work that you can accomplish within office hours. Make a priority list, i.e., the most important work should be a high priority.
Use a calendar, give deadlines to the task, and focus on completing it within the deadline. If not, try to update your to-do list regularly for efficiency.
There are high chances that you might forget to add crucial tasks when you create the list in a hurry. So, you can even update the list and add new tasks that you might have forgotten to add while creating the tasks when facing boredom.
Learn more: Best To-Do List Apps To Keep You in Track 📅📅
Communication and Collaboration
Effective communication helps achieve the organizational goal and complete the project within the expected timeframe.
Effective communication among the team members and managers can make planning and organizing easier. The employees should collaborate even while working remotely using various tools and applications.
Collaborating with team members can help you know each other's progress and compel you to become competitive to complete the work within time. You can also communicate with co-workers to solve the confusion.
Some of the benefits of Team Collaboration In the Workplace
Team collaboration promotes problem-solving
Collaboration makes team members consider a bigger picture
Collaboration drives innovation
Team collaboration builds better communication
Collaboration encourages knowledge sharing
Team collaboration boosts employee happiness
Increase job satisfaction and employee retention
Collaboration with the team breaks down barriers
Learn More: Best Online Whiteboard Tools for Team Collaboration
Maintain a Personal Schedule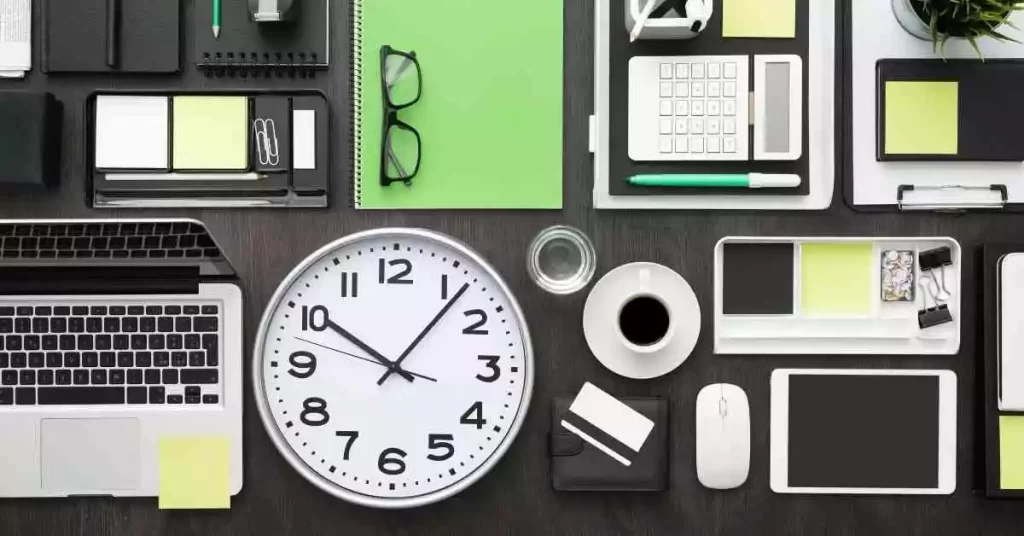 A personal timetable can be created, which will be helpful for you to follow. Working continuously can create boredom in the mind, and you cannot properly focus on work.
Maintaining a personal schedule can be fruitful for maintaining a balance between work and personal life. You need to take weekend breaks and keep your mind fresh to give proper attention to work.
The mind should always be in a balanced state to also take meditation early in the morning. Making a personal schedule and maintaining the timetable of work and rest can be more productive.
Learn More:- Best Tips to Reduce Absenteeism in the Workplace
Focus on Work and Motivate Yourself
Working alone for a long time can be tedious, and you may feel demotivated. So to complete the work precisely, one needs to stay focused. Motivate yourself by watching motivational videos and meditating.
If you cannot focus properly on work, you cannot complete work on time.
So you can watch different videos online regarding how to stay focused and complete the work in time to motivate yourself.
Do not get lost in social media while working as it creates a distraction, and you cannot give good quality of work.
Learn more: 10 Ways to deal with stress and stay motivated 🙂 🙂
Staying Away From Distractions
The working environment plays a vital role in boosting productivity. Nobody prefers a noisy and crowded environment while working.
Everyone prefers a peaceful environment for working where nobody can distract you, and you can work continuously.
While working from home, you may get distracted by family members and household work. Stay in a separate room, and do not let anybody enter your room while focusing on your work.
Similarly, while working at the office, the gossip of your co-workers may distract you.
You might get distracted by their behavior sometimes—such types of distractions result in delays in work. Therefore, you can request your co-workers to maintain peace inside an office while working.
On the other hand, stay away from social media like Facebook, Twitter, Youtube, etc. Please do not get stuck over chatting better; turn off your mobile, or keep it silent while working.
Learn More: Boost your productivity with these 13 creative office decor ideas
Focus on a More Important Task in the Morning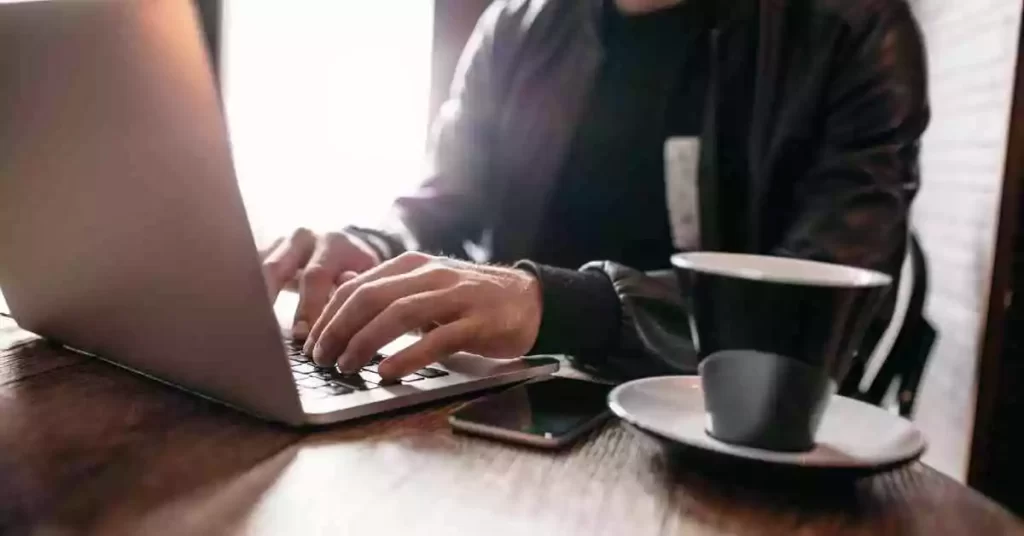 First, prioritize your task and know an essential job to complete. Start working on that in the morning.
Start your morning by checking your email and to-do list. Make a plan for the work to become productive.
Point out your most challenging work and do it at the beginning of the day. In my experience, usually, our mind is fresh in the morning, and you can give 100% attention to the work in the morning.
You can schedule a meeting or any busy work during the afternoon to help you manage time and stay productive.
Say No to Multi-Task
Avoid multitasking as far as possible. Stop doing more than one thing at a time. It can ruin your attention, and none of the work can be fruitful.
Multitasking doesn't make you productive, while you will only be considered to complete the work quickly. It can decrease your quality of work and makes you unproductive.
So focus on a single task rather than multitasking to have a productive result. Get the work done effectively and efficiently by focusing on available work at one time, which will boost your productivity.
You cannot give your full attention to two different projects at a time.
Don't spread your hands everywhere at the same time. Just give your 100% to every task and stay productive.
Regular Exercise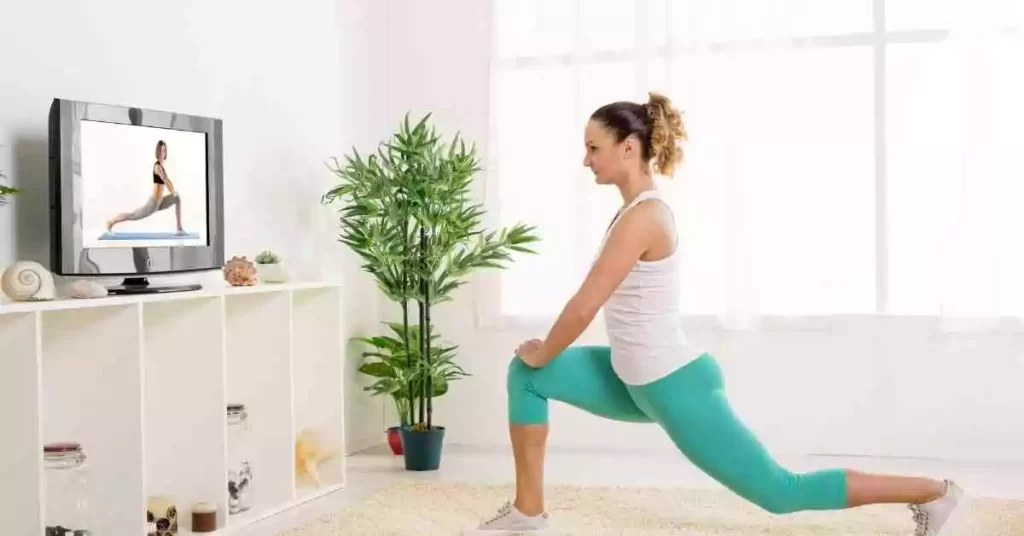 Regular exercise helps boost your energy level, and you become more active to work. When you exercise early in the morning regularly, you will use the whole day effectively.
When you start working immediately after waking up from bed, you might feel lazy and sleepy due to a lack of motion.
To stay focused and healthy, you need to work out regularly to make you fit and OK and even look smart. Exercise and yoga help improve your creativity, control your weight, reduce back pain, and improve sleep quality.
Regular exercise prevents you from being sick and makes you more productive the whole day. You need to maintain your diet as well after the workout.
Some Benefits of Regular Exercise at work
Memory improvement
Reduced stress
Long-term mental endurance
Enhanced creativity
Concentration increased
Faster learning
Make The Use of Technology
In the digital world, various technologies are developing, which helps all the team members connect, share files, and collaborate while working on the same project.
Use some necessary technology to collaborate while working on the same project with your colleagues in a meaningful way and take help from them in case of difficulty.
You can use other video conference applications such as Zoom, Google Meet, etc., to connect with your team members, colleagues, and vendors to feel like you are working inside the office.
Similarly, you can use reminders to know the deadline of work and keep a record of each file and document so that you can provide it anytime.
Also, you can use time tracking applications to measure your productivity. timeTracko is one of the useful apps for measuring the productivity of employees.
Stay hydrated by drinking enough water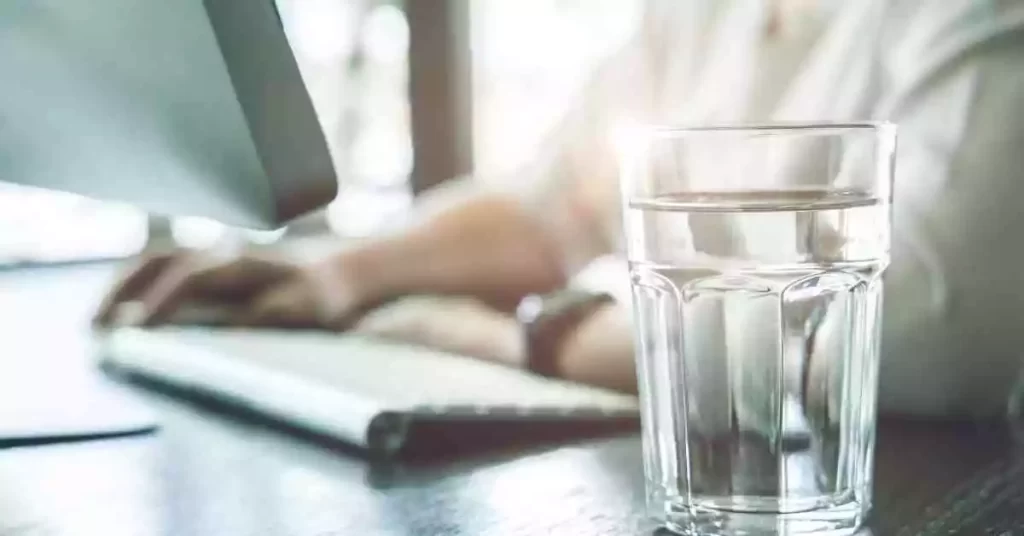 Staying hydrated is essential while working. If you are dehydrated, your energy will get lost, leading to an unproductive result.
Drinking more water kills your boredom, makes you active and is also suitable for your health. Good health can make you productive as you don't need sick leave.
Some of the benefits of drinking water at work
Throughout the body, oxygen is delivered
Boosts energy levels
Stress is reduced
Helps in concentration
It regulates the body's temperature
Maintain a positive attitude
Keeps you on track with your diet
You should eat a healthier diet every day as sitting in front of the computer and working on it the whole day can be a risk for your health.
Don't Be Available to Everyone.
Maintain distance with friends and relatives while working for better output. Do not get lost in detail at anything.
Avoid your phone calls and messages during working hours so that nobody can contact you frequently.
Please turn off your phone and think about the project, plan it, and stay organized. Do not say yes to everyone unless there is an emergency.
Know the Work Limitation
It is essential to know your work limitations. Continuous work can make you stressed, so the little work should be scheduled for a day. You should decide when to work and when to take a rest.
Regular work can give you more stress, and you cannot focus on other household works, which may destroy your personal life.
So the work limitation should be scheduled as per your ability to work. Do not make your mind dull and overstressed and result in unproductive hours.
Conclusion
If you want to become productive, you should choose the right tools and decisions. Several cloud-based tools can be used to become more productive. Also, follow the above-mentioned Secret Tips for Being Productive.
I hope the secrets mentioned above will be helpful to make you productive. If you have any questions, please say in the comment session below.