Best Productivity Apps for Employees Working From Home
Best Productivity Apps for Employees Working From Home
With digital transformation, the number of companies working from home has increased significantly. About 77% of employees working from home say they are even more productive when they work from home.
Productivity is about making the work more effective and developing self-confidence, motivating yourself, creativity, and analyzing your ability. Thus, working from home ultimately boosts the productivity of an organization.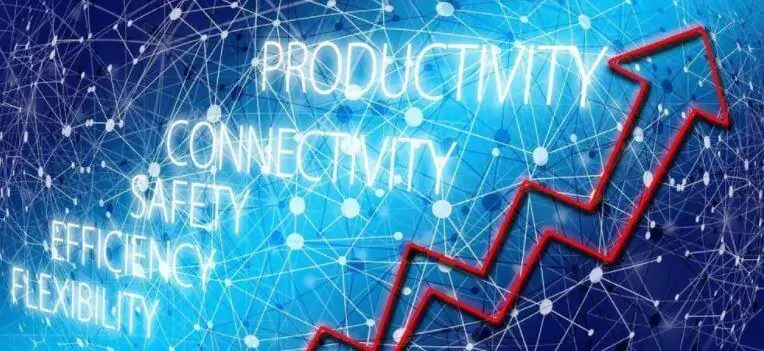 When the pandemic hit, many companies changed their in-house work culture to a work-from-home style. However, even though the risk of pandemics has decreased, some companies still allow employees to work from home, thinking that if an employee is productive, the organization will grow.
Why Time Management Is Important When Working From Home?
Good time management is crucial to maintaining a pleasant lifestyle. Particularly, working from home brings with it many profound issues, which can overwhelm us as we do our work. But no worries. We could have effective and stress-free workdays if we have a system for handling all of our tasks.
Here, we have listed some of the benefits of time management when working from home.
1. Work priority
When you manage time when working from home, there is a distinction between remote work and office work. You may be engaged in household work during your work from home which will kill most of your work time.
2. Good performance
Work performance is improved through time management. When each task is managed and completed on time, no time is lost, and work is delivered as expected. Work is also delivered with quality by maintaining proper routines.
3. Productivity
Productivity and time management go hand in hand. You will have less stress and more work done as soon as you start using time management techniques. No need for procrastination since every problem is tackled and solved systematically.
Learn More:- Proven Advantages And Disadvantages of Working From Home
Best Productivity Apps for Employees Working From Home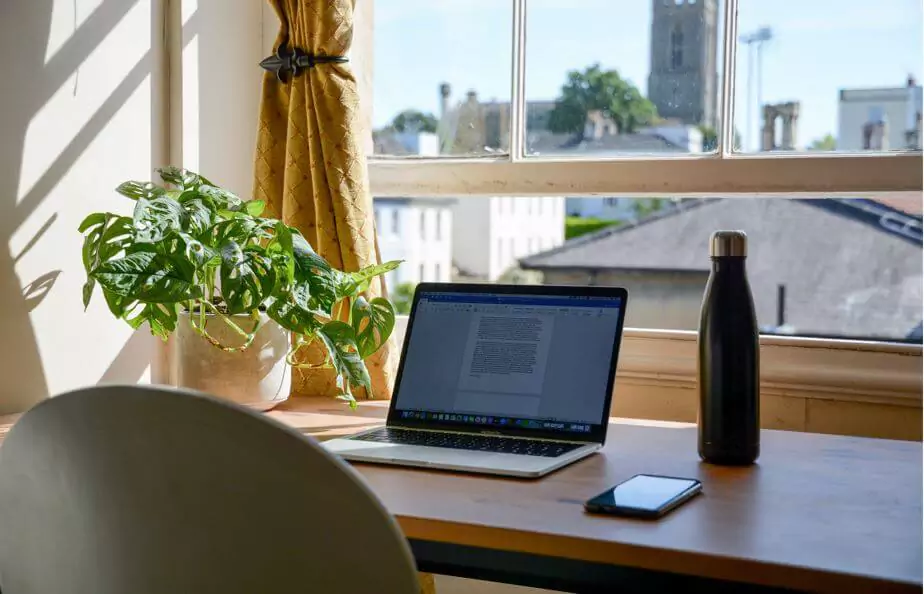 In 2014, it is believed that 50% of workers had jobs that could be performed remotely.
After the rise of COVID -19, remote working trends have significantly increased. This sudden change has created disruption in regular communication and collaboration with teammates.
Lack of motivation and distractions have become problems as all the gentle nudges of having supervisors, teammates, and that distinct sense of being at work are absent.
Now people have to connect through google meet, zoom, skype and this is when great meeting scheduling software comes into play to make it super easy. Modern means of technology have helped us to work remotely. The challenges can be efficiently tackled by the following tools.
Time Tracking Software To Increase Employee Productivity
timeTracko is a time tracking and productivity tool for Freelancers and Distributed Teams that enables the team members to track their work hours. It comes with options for tracking the choice of an employee. Also, the dashboard section of the application helps view the work in a team.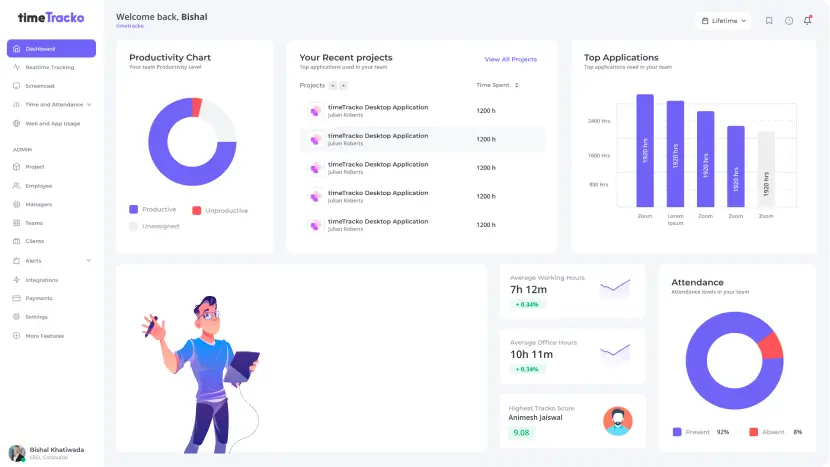 Why to use?
Offers flexible timelog, i.e. Employees can Clock-in and Clock-Out a timer while working.
Simple to understand and easy to use.
Automated report generation, i.e. when the work is completed, a report reveals accurate hours of who worked, when, and what.
Advantages
Real time employee monitoring
Productivity Report
Employee Attendance Management
Screenshots
Websites and app classification
Smart automated alerts
Client Access Sharing
Pricing of timeTracko
timeTracko is completely free. It offers:
Free plan with all premium features for unlimited users and no timeliness.
No credit cards required.
Available for Windows 7, 8, 8.1, and 10.
Clockify is a time measuring application that enables team members to track their work hours. It comes with options for monitoring an employee's choice and starting and stopping a timer while working, adding time after work is done, or using a timesheet.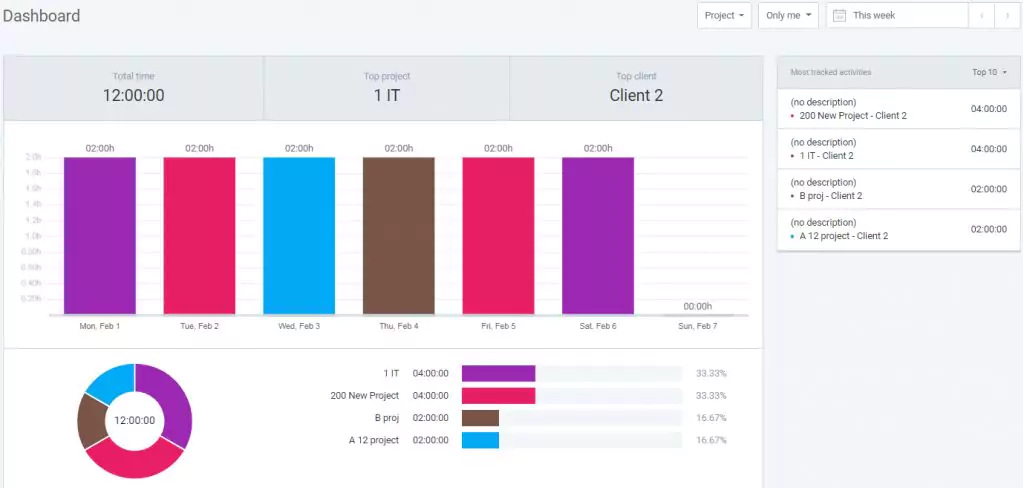 This application's feature is useful in viewing the work in a team. A report is generated after the work is complete, revealing accurate hours of who worked, when, and what.
Clockify is a useful application for productivity measurement. It provides a clear picture of the proof of hard work invested in completing the task within a given period.
Why to use?
Determines project progress
Free research services
Easy to use
Pricing
| | | |
| --- | --- | --- |
| Plus plan | Premium plan | Enterprise plan |
| $9.99 per month | $29.99 per month | $9.99 per month |
Available for Web, IOS, Android, Windows, Linux, and Mac.
Automation Software To Increase Productivity
ClickUp can replace all of the other project management automation tools as there are so many features to work with. You can automate the scheduling for your projects and individual tasks assigned to the team members.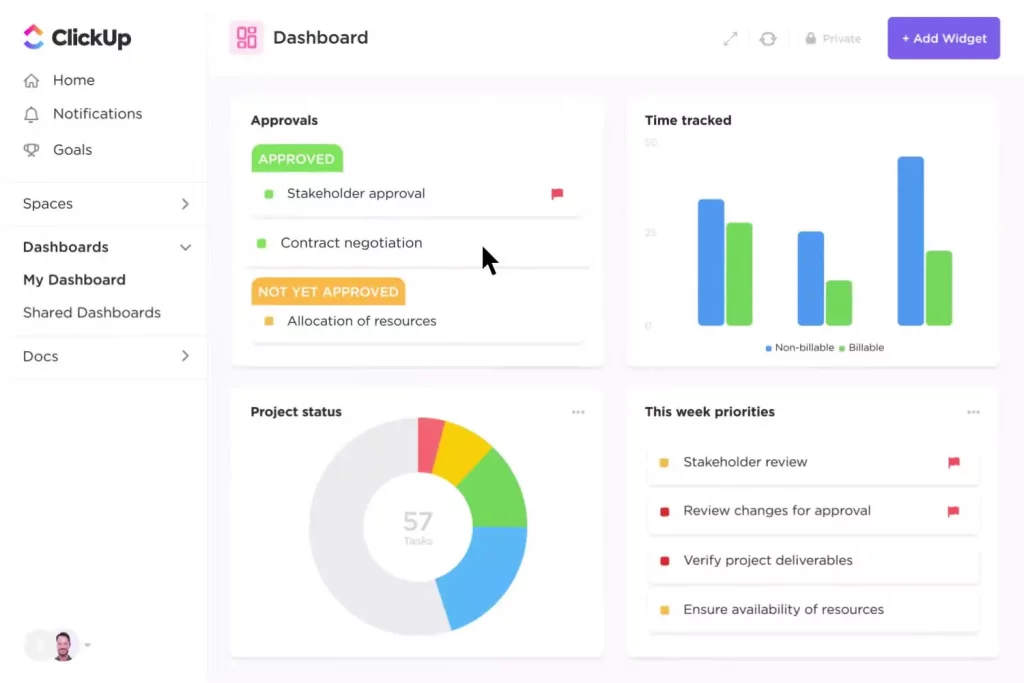 ClickUp has built-in messaging that will replace all other third-party apps. You can evaluate all the progress in your work from a single dashboard.
There are many view templates of the dashboard which you can customize according to your preferences.
ClickUp is used in various fields of work. It is popular in project management, development, sales, CRM, startup, remote work, marketing, design, health, and various non-profit work establishments.
Why to use?
Customize work tasks
Monitor and manage strategies
Integration with other software
Import existing software.
Pricing
| | | | | | |
| --- | --- | --- | --- | --- | --- |
| Plans | Free | Unlimited | Business | Business Plus | Enterprise |
| Monthly/member | n/a | $9 | $19 | $29 | Custom |
| Yearly/member | n/a | $5/month | $9/month | $19/month | Custom |
Available for Web, IOS, Android, Windows, Linux, and Mac, also as browser extensions with voice assistance.
Modern-day offices need to collaborate between teams, manage projects and reach their goal. Trello can be the solution and probably be the best solution for startups.
It's free to use with many features.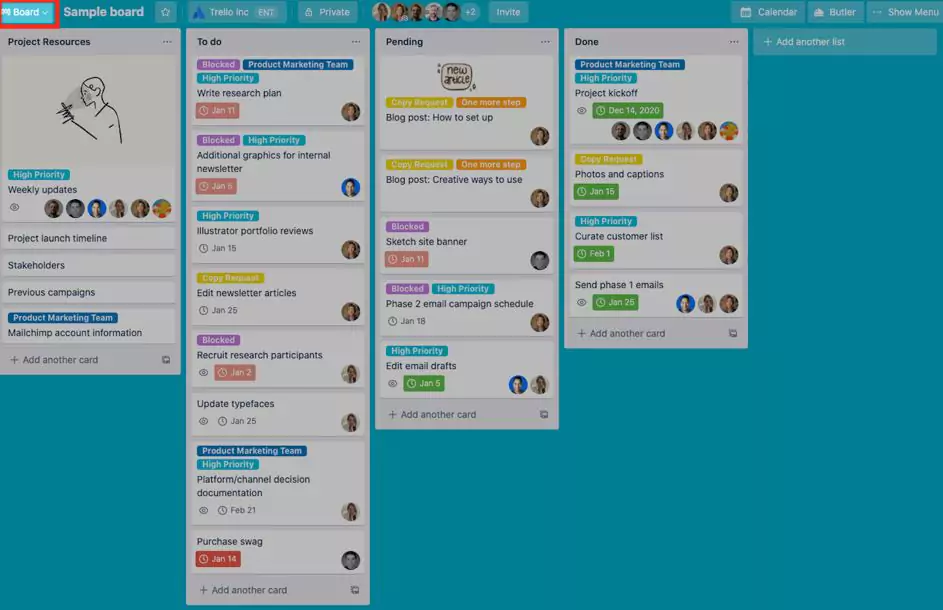 Trello has boards, lists, and cards to represent all the events happening in the office work. You can arrange meetings, projects, organize events, and set goals. All are represented in the perfectly simple dashboard.
Some distinct work-related work is task assignments, work timelines, productive metrics, and effective use of calendars. Trello provides all of such opportunities.
Why to use?
Built in automation.
Templates
2-factor authentication.
Unlimited cards, boards, activity logs.
Many features in free use.
Pricing
| | | | | |
| --- | --- | --- | --- | --- |
| Plans | Free | Standard | Premium | Enterprise |
| Monthly/user | n/a | $6 | $12.50 | $210 |
| Yearly/user | n/a | $5/month | $10/month | $17.50/month |
Available in IOS, Android, and Desktops apps.
Communication Tools To Increase Productivity
Slack is a messaging platform that almost all organizations around the world use. It is one of the real-time messaging applications that connect people worldwide.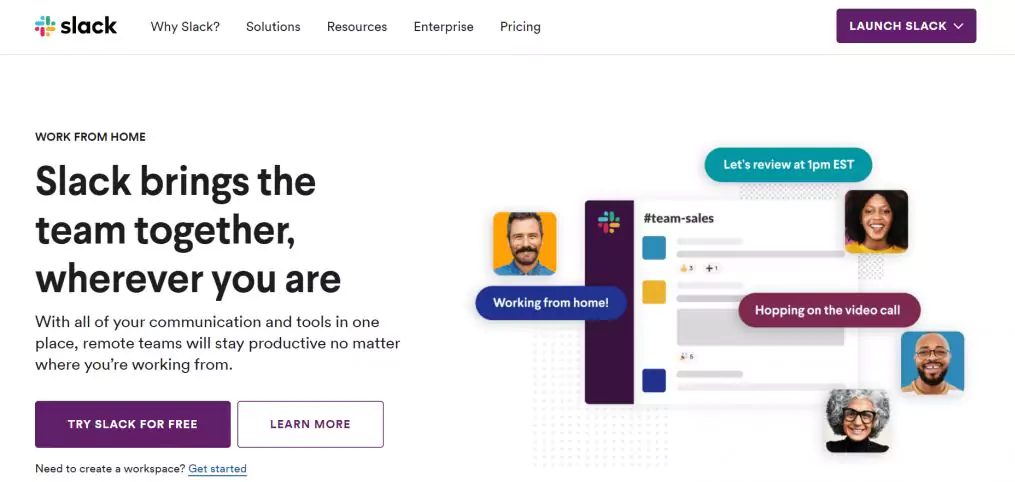 It helps to replace essential emails inside your company. It is the most effective application for remote workers.
Slack is getting popular day by day as remote workers increase, and work from home has also become a trend. It offers one-to-one or group communication, so people find it very useful.
Why to use?
Supports effective communication, either one-to-one or group
Communication channels with almost everyone.
Private communication with your colleagues.
Pricing
| | | |
| --- | --- | --- |
| Standard Plan | Plus package | Enterprise |
| $6.67 per month per person | $12.50 per person per month | Grid plan |
Available for Web, IOS, Android, Windows, Linux, and Mac.
Skitch is an annotation application that helps bring real-life ideas through shapes, sketches, and markups, enabling one to comment and hold visual discussions with team members.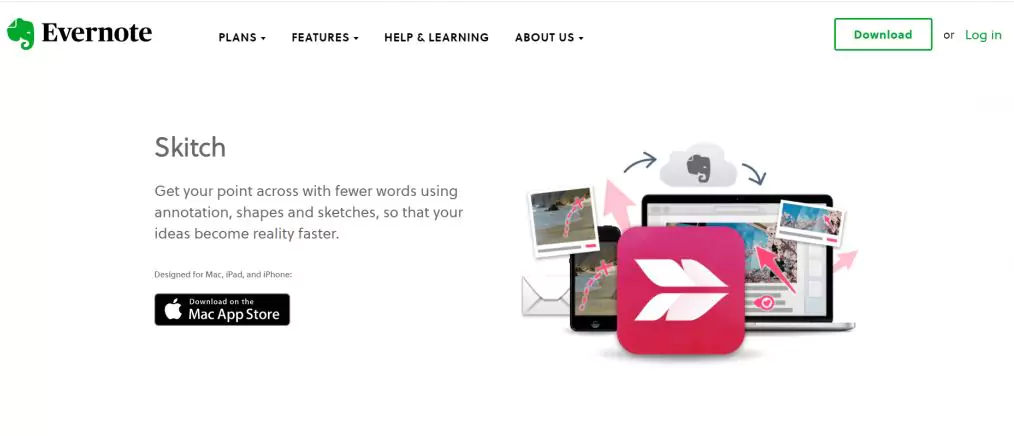 Plan, blueprint, and design changes are shared among all parties so they can be annotated. Here the limit is the imagination of the image and the type of task assigned.
Why to use?
Provides a screenshot with arrows, text shapes, and stamps.
Feature of cropping the image without the image editor app.
Boost productivity with screenshots sharing.
Pricing
| | | | |
| --- | --- | --- | --- |
| Free plan | Personal plan | Professional plan | Evernote teams |
| n/a | $7.99 monthly,$5.83/month yearly | $9.99 monthly,$8.33/month yearly | $14.99/user/month |
Available for Web, IOS, Android, Windows, Linux, and Mac.
Cloud Storage Management Tools To Increase Productivity
Google Drive is an application offered by Google mail, enabling one to store files and share them between the intended teammates.
It is cloud storage. An organization may work in a shared word editor, spreadsheet, or PowerPoint.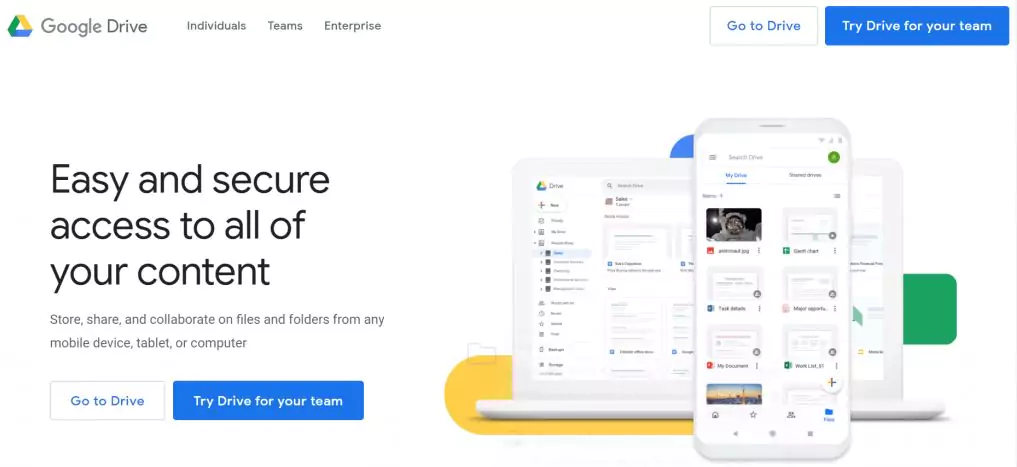 All the changes made and edits done are synced and saved in real-time. Authorized users can access the files saved from any part of the earth.
Google Drive is cloud storage that can safely store every file and folder and access them when required.
Why to use?
Offline google docs mode.
There is a smart google spreadsheet option.
Backup of files and easy accessibility from anywhere.
Content sharing through the Internet.
Pricing
| | |
| --- | --- |
| 15 GB storage | 30TB storage extensive |
| free | $299.99 per month |
Available for Web, IOS, Android, Windows, Linux, and Mac.
Dropbox provides secure access to your files from any device. There is no need to carry your hard drive or hardcopy files if you have access to the Internet.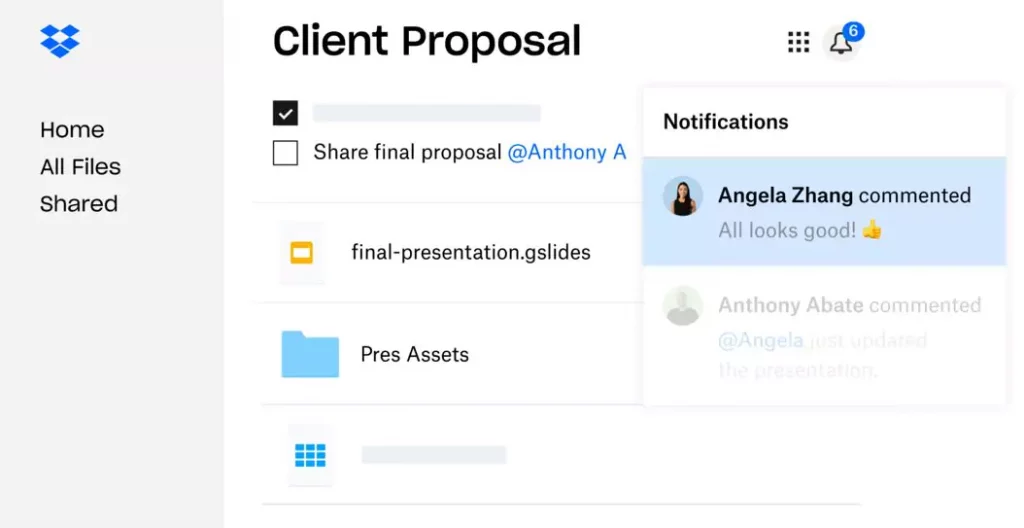 This cloud-based file sharing is very popular among big companies and enterprises. It enables employers to collaborate and coordinate with remote working employees. They can organize the team with updates on everyone's work. The security system helps to reliably send and track the files and documents of the company.
It automatically updates the work progress so we will have a recent backup anytime we are working with the internet service.
Why to use?
Remote file sharing
File storage and organization
eSignature
Protection and security
Pricing
Personal
Business
Plans
Individual
Family
Professional
Standard
Advanced
Basic
Free
Yearly
$9.99/month
$16.99/month
$16.58/month
$12.50/user/month
$20/user/month
Monthly
$11.99
$19.99
$19.99
$15/user
$25/user
Free trials are available for the business packages.
Available in all versions of desktop and mobile apps.
Todo/Note Taking Tools Tools To Increase Productivity
One note is a note-taking tool that will keep your notes, research, and study document copies organized and safe. It is easy and accessible to use from anywhere.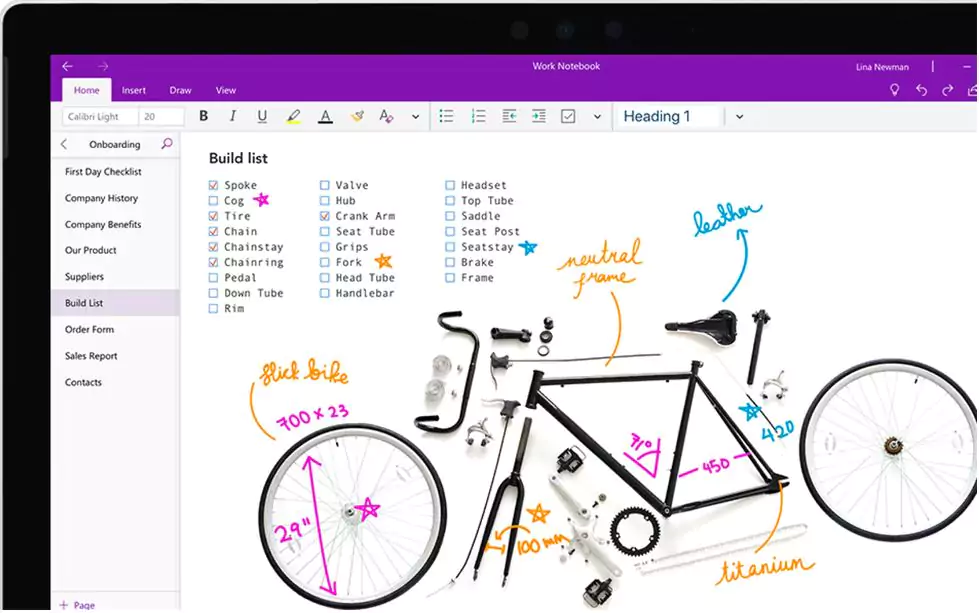 It removes the requirement to carry a physical notebook if you write notes from time and again. You can organize, print, and share your documents, and search for important information quickly.
Why to use?
Free to use.
Customizable interface
Accessible from mobile devices
Pricing
Free with Microsoft services subscription.
Available in Android, IOS, Mac, Windows, and Web.
Evernote is a note-taking application that helps with project planning and organizing the plans for actions.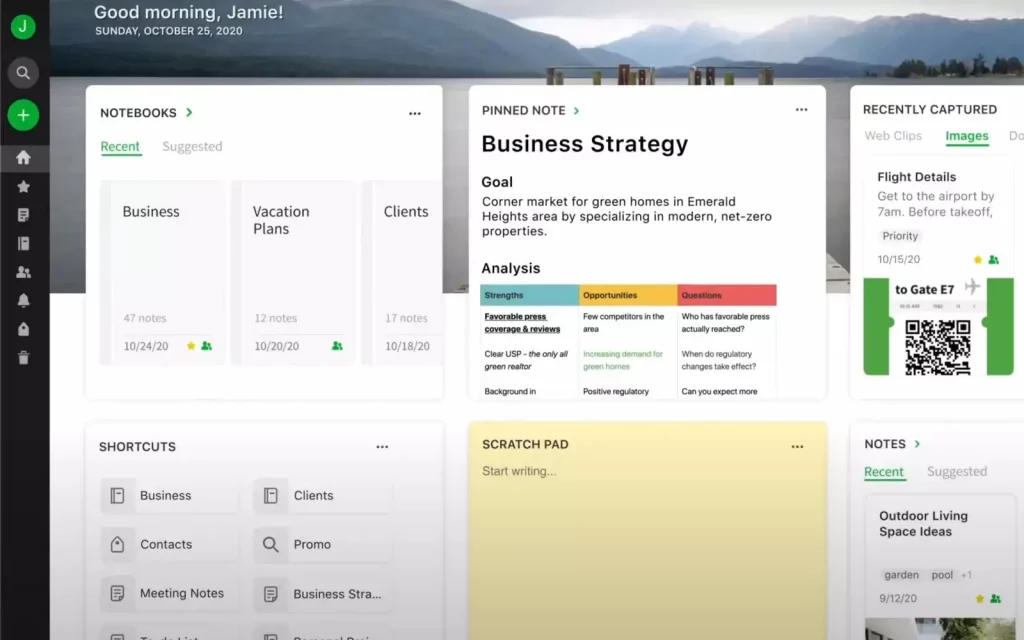 The application offers flexible app integration, web clipper, and other features which can be syncs with all devices.
It is helpful in finding whatever you need quickly with an advanced search system.
You can include photos, notes, to-do lists, and other graphical representations to your notes and documents to make them more informative.
Why to use?
Variety of widget for customization
Sync and organize
Documents scanning
Instant search
Pricing
| | | | | |
| --- | --- | --- | --- | --- |
| Plans | Free | Personal | Professional | Teams |
| Yearly/user | $0 | $5.83/month | $8.33/month | $14.99 |
| Monthly/user | $0 | $7.99 | $9.99 | $14.99 |
Available on all devices and platforms.
Project/Task Management Tools To Increase Productivity
Asana is one of the most popular project management tools to build project plans, coordinate tasks, and hit deadlines in the workflow.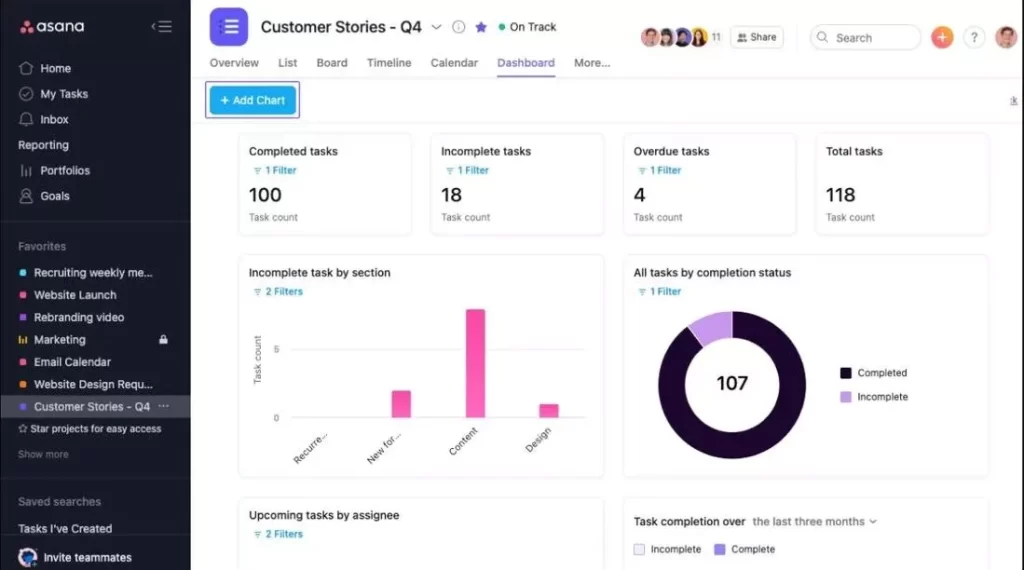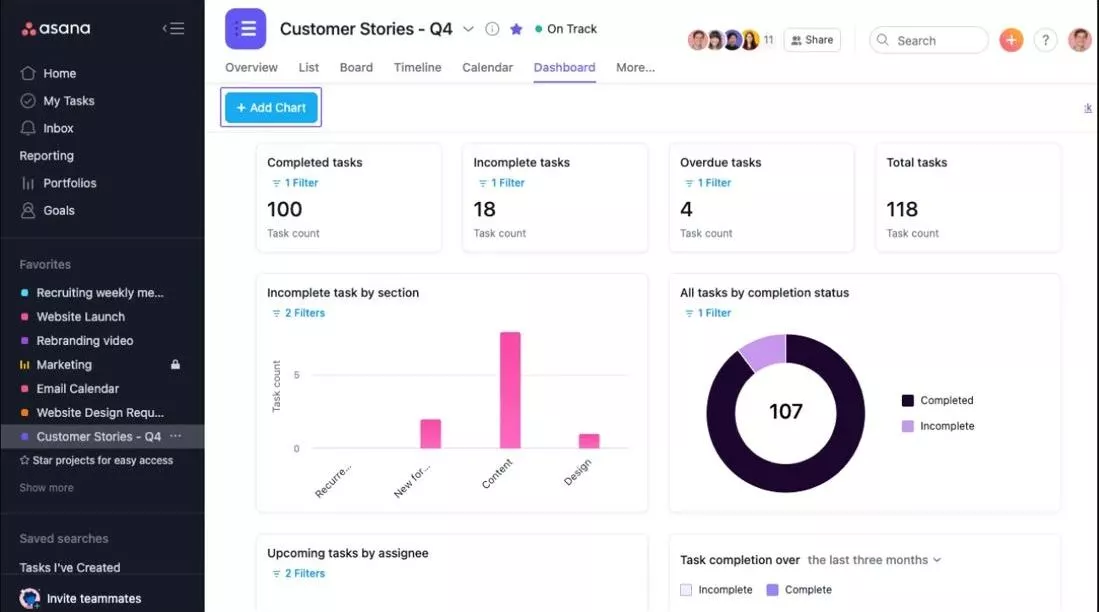 You can plan and track campaigns with an organized dashboard. The use cases are many and usage of the application is very simple.
It has features to build, scale and streamline processes for marketing, operations and sales.
Why use it?
Workflow builder
App integration
Timeline
Reporting and Workload
Goal and track progress
Pricing
| | | | |
| --- | --- | --- | --- |
| Plans | Free | Premium | Business |
| Yearly/user | $0 | $10.99/month | $14.99/month |
| Monthly/user | $0 | $13.49 | $30.49 |
Available in all forms of Desktop and mobile apps.
Nozbe is a task, time, and project management software that helps streamline a team member's joint schedules.
The work is organized by listing the tasks assigned in a to-do list, then associating with the related projects and prioritizing them.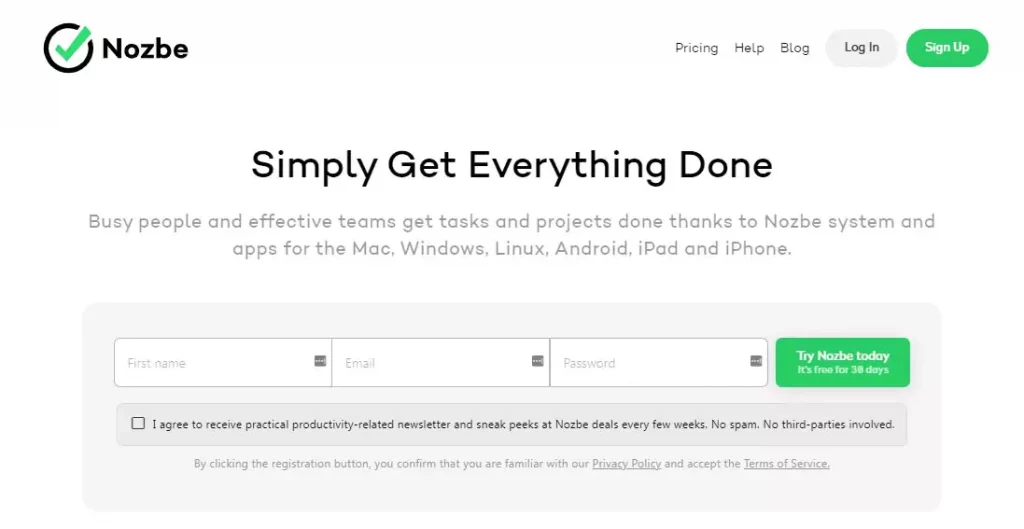 Why to use?
Calendar section for team members to view to-do lists.
Efficient management of the task and project.
Effective collaboration, cross platform support.
Reliable security.
Pricing
| | | |
| --- | --- | --- |
| Business plan | Small business plan | Solo/duo |
| $78 per month | $18 per month, up to 8 users | $10 per month, 1-2 user |
Available for Web, IOS, Android, Windows, Linux, and Mac.
Video Calling Tools To Increase Productivity
Zoom is a popular video meeting application. It is one of the software-based conference rooms used to conduct training, meetings, online classes, seminars, etc.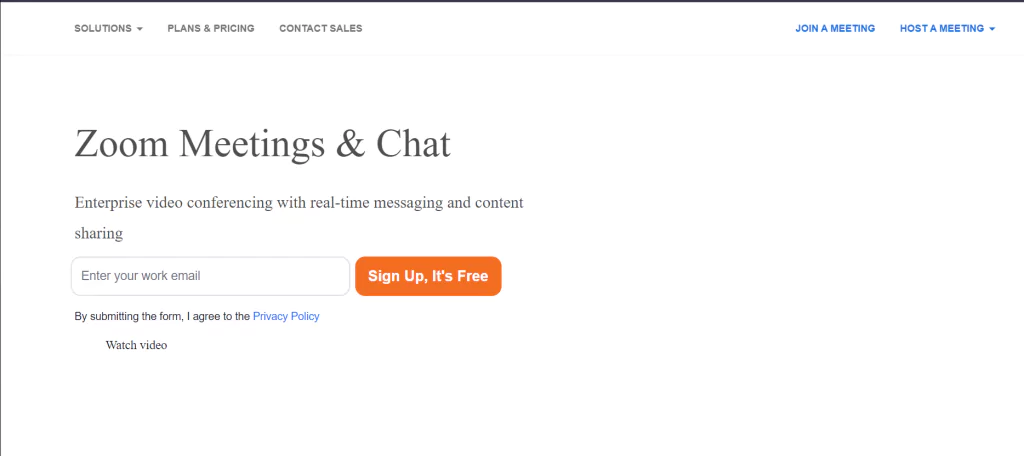 Due to the COVID-19 zoom application has become very popular worldwide. Zoom offers calling with real-time messaging and content sharing among workers.
Every company, educational institution, and so on use it because it's a reliable and easy-to-use real-time application.
Why to use?
Connect from anywhere from any device.
HD video and audio calls.
Supports more participants securely.
Share screens with your team.
Pricing
| | | |
| --- | --- | --- |
| Free plan | Pro plan | Business plan |
| n/a | $14.49 per month per host | $19.99 per month per host |
Available for Web, IOS, Android, Windows, Linux, and Mac.
Focusmate is a virtual co-working space created where one user is assigned to another online accountable partner. The time slots, as appropriate, are selected and produced in the calendar view.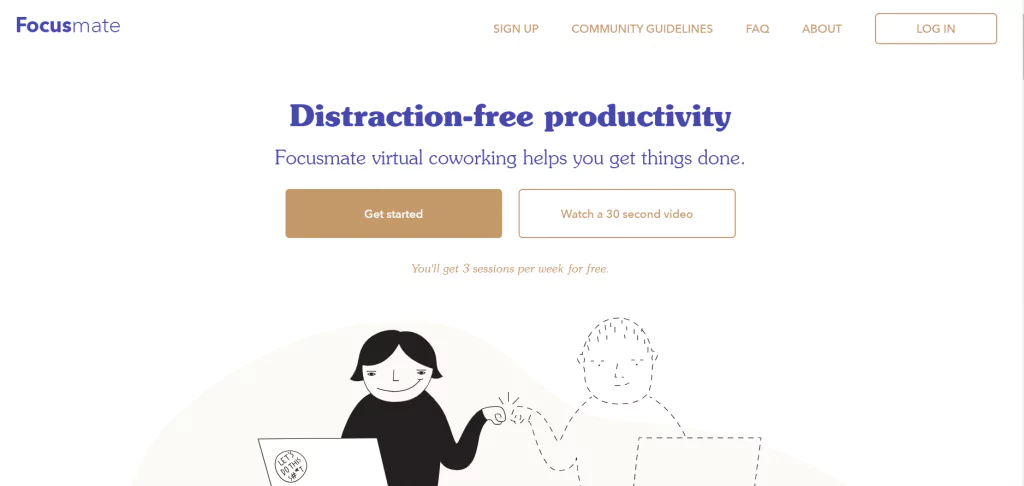 After that, a 50-minute live work session is kicked off in explaining the task's goals to each other; then, the work is carried out until the end of the course.
You need a web camera, microphone, and good internet connection to use focus mate on the desktop.
Using a focus mate, you can not get hangouts with your friends. You can use it to get a task and leave the session.
Why to use?
Connects with other professionals to collaborate.
Focus on more critical tasks, less distraction.
Cloud-based virtual meeting platform.
Pricing
| | |
| --- | --- |
| Free | Paid |
| Three sessions, 1 hour every week | $5 per month, unlimited sessions |
Available for IOS, Android, and Windows.
Music And Mental Work Tools
Working without a system of recreation is miserable to the employees' work life. There must be some software solution for music without too many distractions. Spotify is one such popular platform.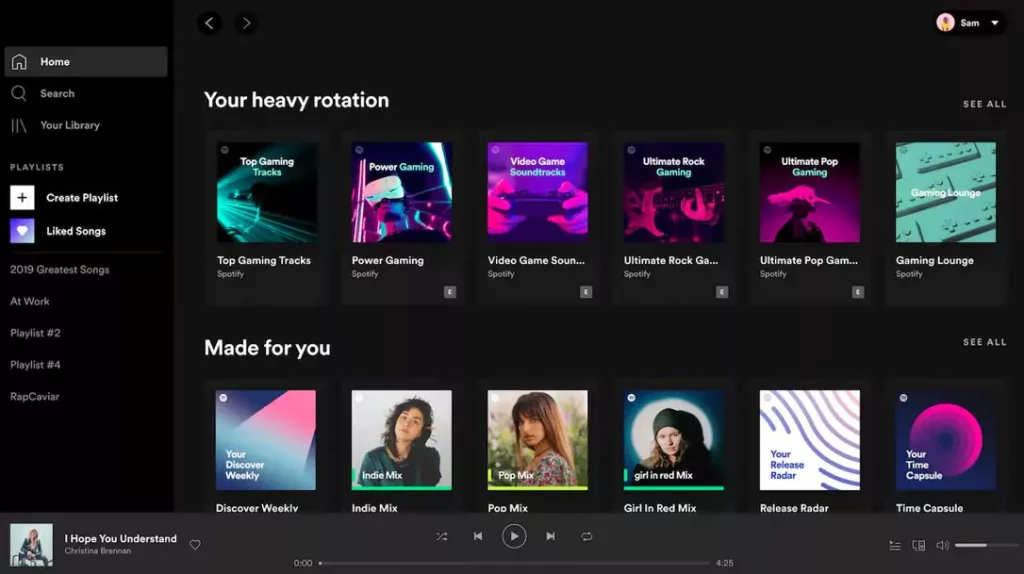 There are almost infinite educational podcasts and entertaining songs available on Spotify. You can instantly download or just listen to them and be relaxed while doing your work.
Some audio resources may also be valuable to your work. It will help build your mood and knowledge at the same time.
Why to use?
Millions of tracks and episodes of podcasts.
Download music without ads.
One account can be used in multiple devices
Pricing
Free, Premium one month free and $2.99 per month afterward.
Available in Web, IOS, Android, macOS, and Windows.
To maintain a high-performing work culture, employers and managers must collect regular employee feedback regarding their productivity and morale. This issue can be easily solved using performance management software called 15Five.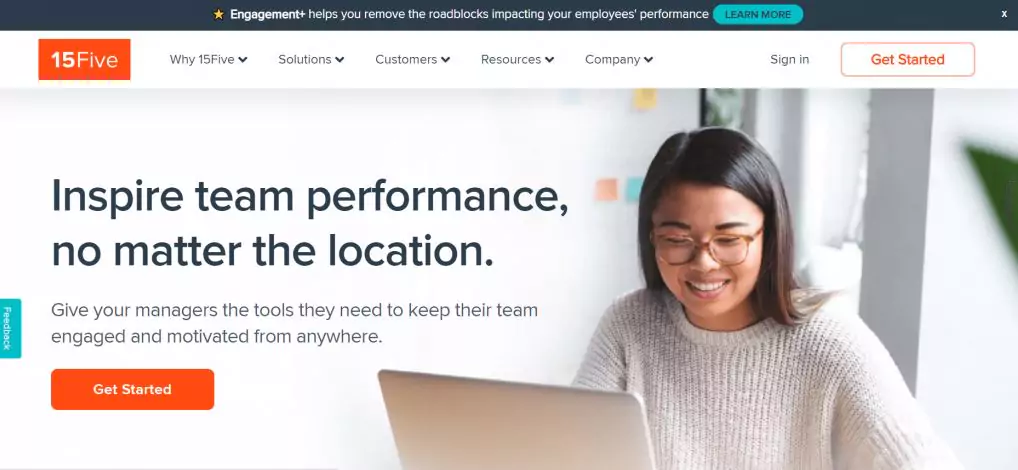 This application supports two-way communication between employees and employers. It provides a powerful question bank where a diverse set of potential work issues and concerns are addressed.
Why to use?
Provides one on one meetings.
Send automatic notifications.
Pulse check feature.
Pricing
| | | |
| --- | --- | --- |
| Basic plan | Plus plan | Performance plan |
| $7 per person per month | $14 per person per month | Custom price |
Available for Web, IOS, Android, Windows, Linux, and Mac.
How To Use Productivity Tools While Working From Home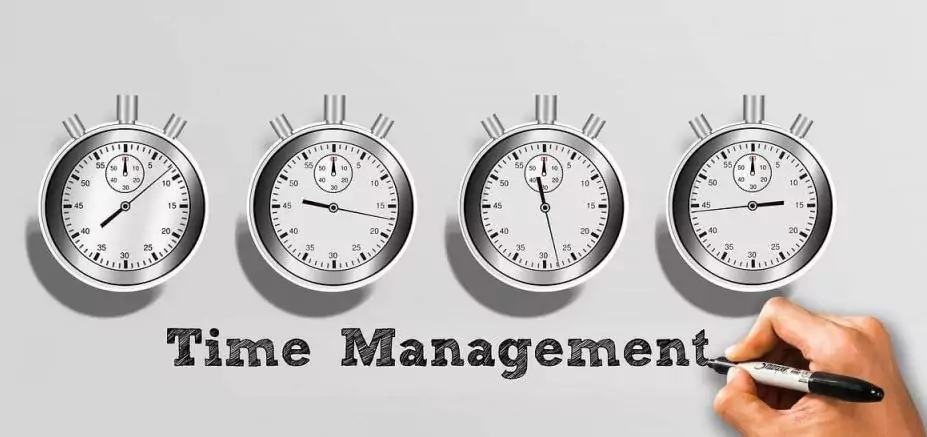 You need to choose your set of tools for every remote work liability. The tools are there to empower us when we are working from home. There are many crises at home and in the office, and if both of them occur at the same time, we cannot handle them with only our instincts.
There are tools to monitor time spent on our work, reminders to make us unable to forget important events. The project management software helps to monitor everyone's activity in our team and plan and improvise accordingly.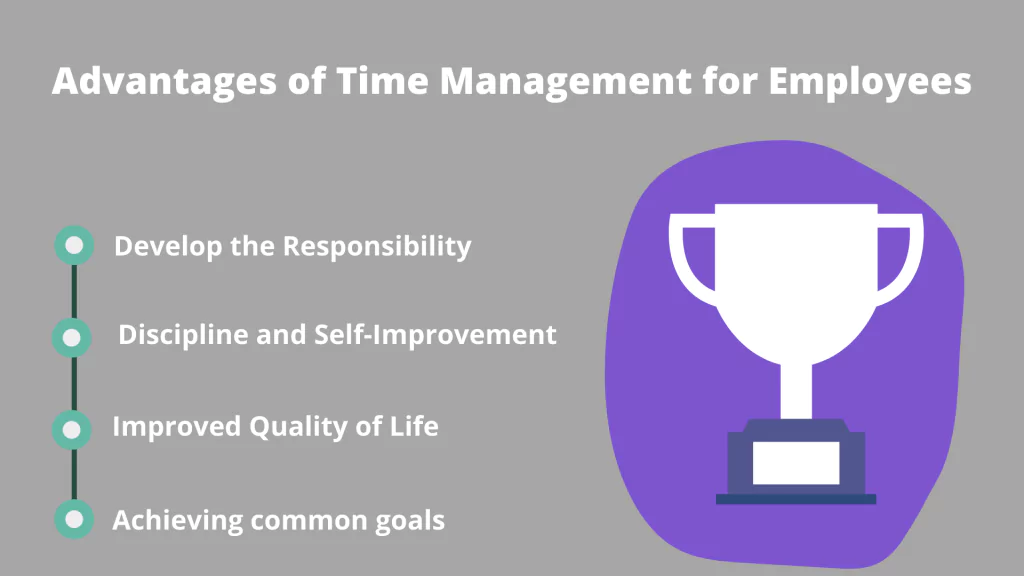 There are collaboration and communication tools that will help in being part of the play in real-time. We can update each other about our progress or even have casual talks.
Finally, we need to use productivity tools for psychological balance and mental health. It is important that we start to work with full enthusiasm and end the work shift with bliss, every day.
Conclusion
The above-listed applications can help you balance work-life by staying at home even in the global pandemic, giving both employees and organizations more productive results.
It will be flexible for remote employees to work using the above applications. All applications listed above are free of cost, and you can use them whenever you want.
FAQs
How do you keep track of employee productivity working from home?
We can keep track of employee productivity working from home with the following practices.
Implementation of online productivity apps in work.
Result oriented work practices.
Better communication with the employees
Performance tracking with analytics report from the productivity tools.
Regular project meetings
How do you track daily performance?
Time tracking software like timeTracko can be used to track daily performance. They will give information about an employee's ideal and idle time, the total number of work hours, attendances, and leave notifications.