10 Advantages and Disadvantages of Virtual Meetings
10 Advantages and Disadvantages of Virtual Meetings
Virtual meetings
Virtual meetings are a real-time and fast-growing method used in every industry to conduct business meetings, seminars, and interact with colleagues about projects, through the Internet.
Virtual meetings are as crucial as physical meetings. They are the only way to connect with your colleagues and clients when you cannot do a face-to-face meeting.
With the rise in remote jobs and work from home culture, we increasingly turn to virtual meetings to conduct our work and deal with clients globally.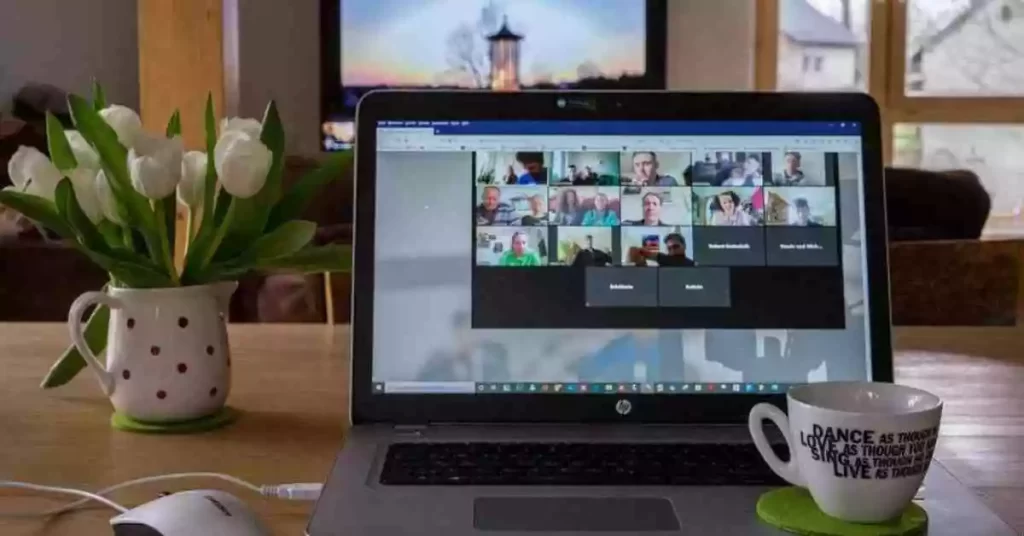 With the availability of multiple video conferences and communication tools, we can attain virtual meetings from any part of the world.
The technology has improved internet connections so that the users on the web can stay connected with all the clients across the globe.
It is useful to host a virtual meeting when you cannot meet your clients personally, as it allows you to discuss the project online and complete it within a specific timeframe. Entering your username and password is all it takes to join the virtual meeting.
Types Of Virtual Meetings For Office
Teleconference (only audio)
Teleconferencing or conference calls are a type of virtual meeting where multiple participants connect to a common conference call bridge using a specified password to join the call.
The teleconference is an audio-only meeting between geographically distant individuals.
Video conference (audio and video)
Video conferences are a type of online conferencing that allows participants to see, discuss, and exchange ideas as a group.
Web conference (audio, video, and content-sharing)
A web conference is an online service with which one participant can host a meeting presentation through the web.
Users can host web conferences via desktop computers, smartphones, or tablets. It allows individuals to collaborate online and share documents or screens.
Learn more:- Top Free Presentation Software
Advantages Of Virtual Meetings
Saves Time and Cost
Online meetings require less cost and time compared to physical sessions. Virtual/online discussion needs a computer or smart device with a stable internet connection.
Conducting a physical meeting requires hotel accommodation costs, arrangements of facilities, travel expenses, etc.,
The attendees need to come from different locations, due to which there may be a delay in gathering all participants. As such, a physical meeting might become more extended than a virtual meeting, as you need to wait until all the participants are fully present.
Setting a virtual meeting saves plenty of time. By avoiding business trips and working from a specific location, you can maximise your productivity.
Similarly, it saves time because a virtual meeting can be completed in a few hours, whereas managing actual meetings takes more time.
Therefore, an online meeting is more cost-effective and saves time than a physical meeting.
Learn More:- How To Save Time In Daily Life⏰⏰
Easy Accessibility
The use of virtual meetings enables increased participation among a wider audience as almost anyone can easily access the meetings with an electronic device and a stable internet connection.
A company with a large number of employees or clients can set up a virtual meet that can be easily accessed saving the need for resources like a fixed location or expenses.
Ease Of Sharing Information With Team Members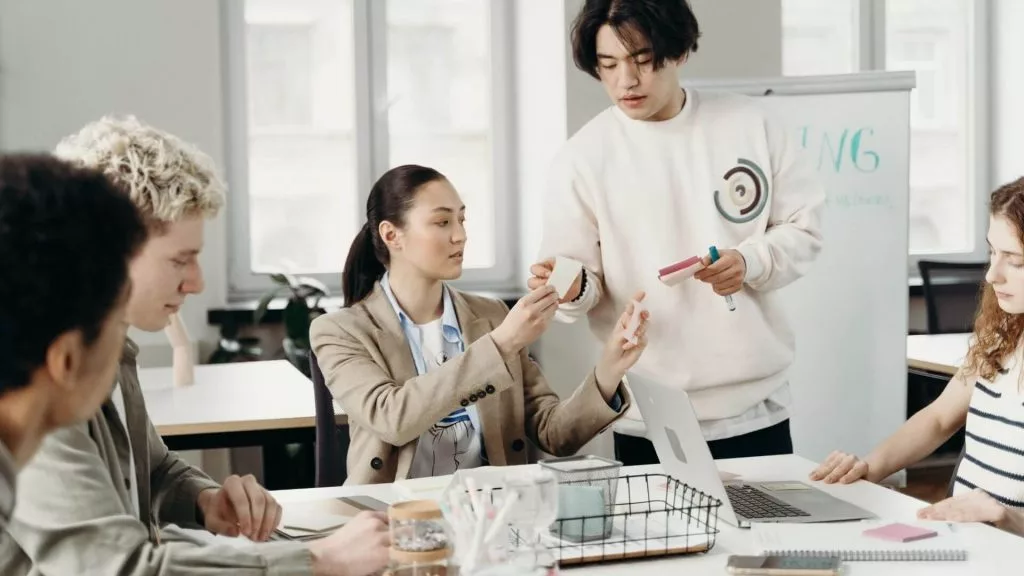 Discussion and sharing information about the project with clients is necessary to achieve the organisational goal. Especially when you and your client are in different parts of the world, the entire project will be at risk if the provider doesn't handle the communication correctly.
It is necessary to create numerous copies of documents when attending physical meetings. While the use of virtual conferencing tools like Zoom, Skype, Meet, etc., makes it easier for sharing documents and information in a virtual meeting.
This ease of sharing information allows the meeting participants to raise any issues in real-time and make changes to the documents whenever necessary. This increases the collaboration of all the team members making the meeting more fruitful.
Learn more:- Importance Of Team Collaboration In Workplace
Easier to Leave
Sometimes you might not stay full time in the meeting due to a non-relevant topic to your project. We have also experienced the frustration of sitting in a forum that is not relevant to our project.
No matter how annoying the meeting is, you cannot stand up and quit the physical meeting in front of your colleagues. It is also challenging to make an excuse to leave the session.
If the meeting is not relevant to your project, it is easier to go when you are in an online discussion. There is less chance of being awkward to excuse and leave the meeting.
Increased Attendance
The participants do not need to travel to attend the online meeting. They can attain a discussion on their own time and from anywhere.
Whether you are sick, are in a remote location, or are caught up in urgent work, you can join a virtual meeting from anywhere. This increases audience participation as even the busiest individuals or sick employees can attend a virtual meet at least for a short period.
Increased meeting participation means increased idea exchanges, increased collaboration, and fruitful results.
Learn more:- Best Attendance Management Software
Maintain Physical Safety Of Participants
A virtual meeting ensures the physical safety of its participants. As all participants can access the meet from a convenient location, and there are no face-to-face interactions, things like the spread of germs, traffic accidents due to running late for meetings, etc., do not happen.
Furthermore, if a meeting goes wrong, the participants cannot engage in a fistfight in a virtual meeting. All in all, virtual meetings reduce the risk of physical injuries or diseases between participants, unlike physical meetings.
Set a Clear Goal
Every individual has their own goal and specific planning when making an organisational decision. Your goal might be different from your team members.
While discussing, you can share your idea with team members and listen to all the members' plans to set a final goal.
Proper virtual communication lets you share your ideas and thoughts regarding any project with your supervisors and seniors.
Even while working from home or in different locations, the team members can collaborate on their entire goal through virtual communication and finally set a clear plan by considering every individual's idea.
Learn more:- Best Software For Employee Engagement👨‍💼👨‍💼
Motivate Team Members
It is essential to motivate your team members to boost productivity. You can provide vital guidelines to your team members through virtual meetings and encourage them to work.
Unless the employees are motivated, they cannot properly focus on work. As a result, leaders may provide regular feedback to employees to help them improve their performance, regardless of where they work.
You can use various tools and valuable guidelines to motivate them. The team leader can have a virtual meeting individually with employees and provide the necessary feedback that can be negative or positive.
You can be polite with employees while giving negative comments or feedback. If you are not polite, they might get panicked and cannot focus on work.
Learn more:- How to Motivate Your Employees For Better Results💪💪
Recording the Meeting
In the physical meeting, you need to capture everything in your mind that you listen to the presenters in real-time. You may also miss important information when not present at the meeting.
In a virtual meeting, you have the option of recording the meeting. If you have multiple things to do while attending an appointment and cannot focus on the discussion, you can record the session and save it to see when you are done with work.
You can keep the recording safely as a file and view it whenever you want to collect any information from that discussion.
Learn more:- 9 Best Screen Recording Software To Record Your Virtual Meetings
Involvement of the Whole Team
The meeting can be effective only when the entire team members have involvement. Most of the time, some employees remain absent in a meeting room due to sickness or other work.
The attendees might not be able to present in time, which will also be a waste.
In a virtual meeting, there is a chance of involving every team member at the appropriate time. With advanced video conferencing tools, every employee can join discussions from any location.
It is not difficult to attend the meeting even when you are sick until there is no emergency. Thus, the virtual meeting becomes more effective with the involvement of the whole staff.
Disadvantages of Virtual Meetings
Less face-to-face contact with clients and colleagues
Face-to-face communication is one of the most powerful tools available to humans. It promotes a healthy engagement while also building a trustworthy work environment among participants.
However, we only have virtual communication with our clients and coworkers during virtual meetings. A virtual environment, although great for time-saving, simply cannot make team members understand each other more and build more trust.
Learn more:- Best Ways To Build Trust With Employees🧑‍💼
Interactions Between Participants Are Difficult
It is more difficult for all participants to take an active role when a virtual meeting, especially if the group is large.
In private gatherings, you can talk to each other to some extent and create a reciprocal conversation.
When numerous people speak in a virtual meeting, it's difficult to understand what they're saying. It can make the interaction feel unnatural.
Learn More:- Tips for Establishing Effective Communication in Remote Team🤝🏿🤝🏿
Difficulty In Understanding Emotions
We, humans, need face-to-face contact to communicate. We use emotions, tone of voice, gestures, and facial expressions as part of our communication.
A virtual meeting may not give you a chance to fully express yourself and your emotions. It can also limit the level of understanding you want to get from other participants as you cannot understand their emotions and passion.
Internet Connections Can Fail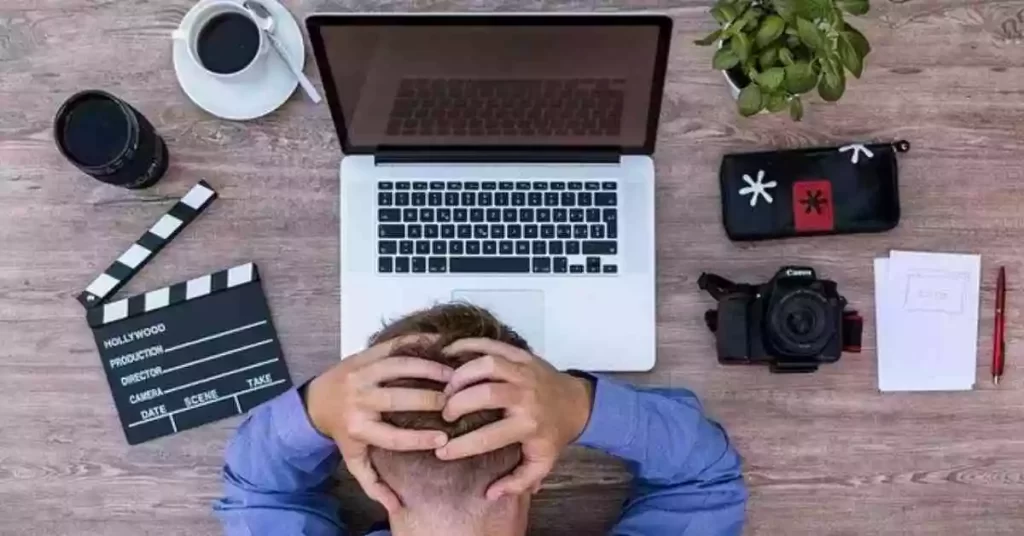 While working remotely, you might have a poor internet connection at your location. The internet connection may get lost while attending a meeting, and you may not get a chance to attain a complete discussion. Participants might miss a vital part of the session due to poor connection.
Moreover, individuals may also occasionally take advantage of this situation. The participants can use the excuse of an internet connection failure to excuse themselves from meetings.
Learn More:- How to Monitor your Employees' Internet Usage🌐🌐
Members of the team could be in different time zones.
It is not required for all of our company's employees to live in the same city. If your company's employees are dispersed across the globe, each with their time zone, you're in for a major headache.
You can arrange the meeting for the morning, but some participants may have to attend at midnight due to time zone differences. Attending meetings simultaneously every day can be irritating for those team members.
To address this issue, consider changing the time of the meeting every time so that everyone is treated equally.
Difficulty In Sample Presentations
A virtual meeting only ensures audio and video. This may be ok in normal discussions. But for presentations of samples of products to the participants, it becomes inconvenient.
The individuals in the meeting cannot give out any specific response without physically touching some samples as only video and images are not enough. Some samples need to be carefully analysed before making any decisions.
This is one of the major drawbacks of a virtual meeting.
Pay for Software
To conduct virtual meetings, we need various software such as Zoom Microsoft Teams, Skype, GoToWebinar, etc. These tools come in both free and paid versions. If you want a better meeting atmosphere and more features, you need a paid version of the virtual meeting software.
Paying for the software requires money. And if you want more features, you need to pay more. With monthly or yearly subscription renewals and other packages, paying for a good virtual meer software costs a lot.
This leads to sometimes virtual meetings being more expensive than physical meetings.

Learn More:- How To Save More Time and Money Working Remotely💻📱🧑🏠
Privacy And Security Issues
The breach of privacy and security is one of the major concerns of virtual meetings.
As the meeting participants often use their personal devices while attending virtual meetings from their homes or remote locations, any security compromise can result in a loss of sensitive private data.
The security of meeting clients is another issue. With the use of many software for virtual meets, any security vulnerabilities or hacking of software gravely compromises the participant's data.
Moreover, it may become difficult to exchange confidential information in a virtual meeting as the communication channel may not be secure. Organisations need to constantly remain up-to-date on meeting security for a safe and secure virtual meeting environment.
Learn More:- Best Data Security Practices for Remote Workers🔒🔒
Difficult To Organise In Case Of Poor Technological Infrastructure
Facilitators may find virtual meetings difficult to organise because not everyone has technology or physical resources. You can find it difficult to go to a meeting when you are hiking in remote mountains or in a warzone where the internet has been cut off.
Problems Due To Lack of Technological Understanding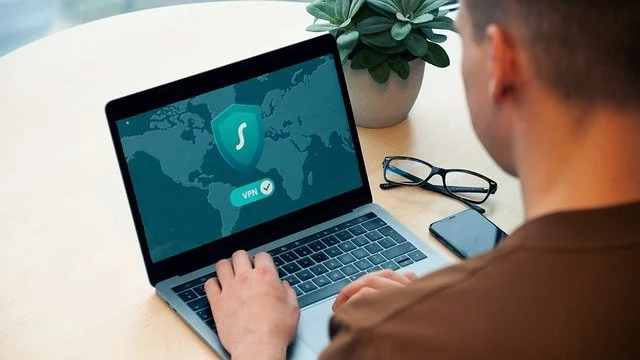 Many people in today's society still don't understand how remote connectivity, particularly virtual technology, works. Because people do not understand how to use the technology, this limits a larger acceptance of virtual meetings.
It could be a big negative for organisations or uneducated individuals by introducing new software and technology for productive virtual meetings.
Best and Easiest Online Virtual Meetings Platforms
Calendly – Meeting Scheduling
Calendly is a calendar app that allows you to schedule appointments, meetings, and events. Calendly is probably the most user-friendly scheduling tool available. Calendly encrypts everything it sends and receives, both in transit and rest.
Zoom – Video Calling
Zoom is a well-known video conferencing platform that is well-known for its user-friendliness. The free version of Zoom's software allows registered users to host meetings with up to 100 attendees. Meeting recordings are available in the Zoom Cloud, including unlimited storage in the Enterprise package.
Slack – Communication and File Sharing
Slack is a business messaging platform that links individuals to the information they require. Slack changes the way businesses interact by bringing individuals together to work as one united team.
Conclusion
We can conclude that virtual meetings have both benefits and drawbacks. The question is whether the benefits of the virtual meeting offset the drawbacks it may have for your organisation. The answer may be different for each organisation.
In short, like any other technology, a virtual meeting can make our meeting interactions efficient and fruitful, but can also inconvenience us due to scheduling, or risk our private data. In the end, however, whether or not to employ virtual meetings depends on the circumstance of an organisation.
People Also Ask (FAQ)
What is the safest online meeting platform?
Zoom is the most secure online conferencing platform that offers users a safe and secure environment. Zoom contains a host control feature and several security measures like meeting encryptions, suspension and expulsion of participants.
What is the difference between a virtual meeting and a face-to-face meeting?
A face-to-face meeting is one in which all participants are physically present at the same location. Meanwhile, a virtual meeting takes place online using video conferencing applications like Zoom, Skype, Meet, etc.
 Why are virtual meetings better than face-to-face meetings?
You can participate in virtual meetings from wherever, including your home. It saves both time and money if you participate virtually through the Internet.