Best Benefits of Virtual Meetings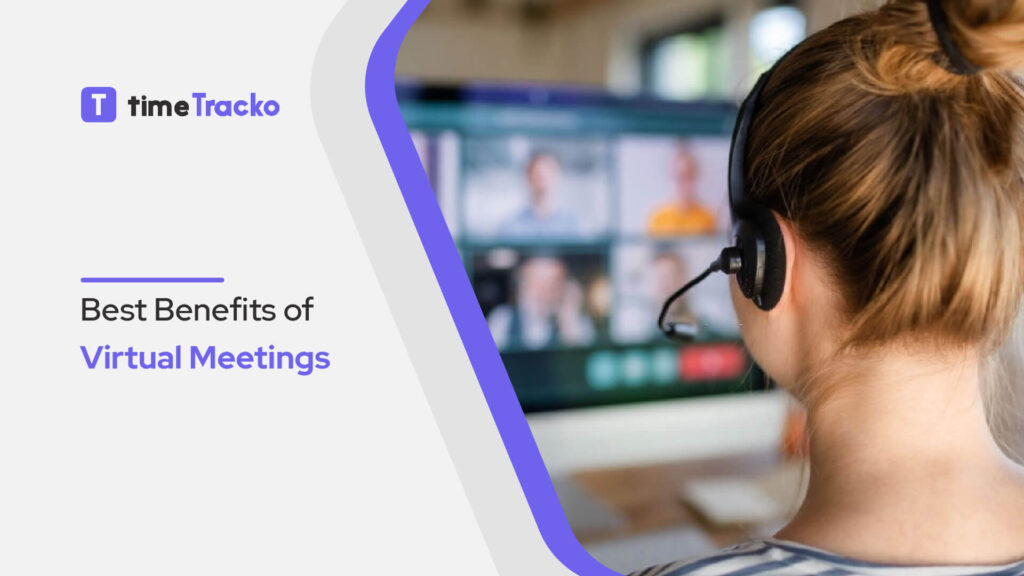 Virtual meetings are a real-time and fast-growing method used in every field to handle business meetings and seminars, discuss with colleagues about the project, and interact with clients.
Virtual meetings are as crucial as physical meetings. When you cannot do a face-to-face meeting, virtual meetups are the only way to connect with your colleagues and clients.
With the rise in remote jobs and work from home culture, we are increasingly turning to virtual meetings to conduct our work and deal with clients globally.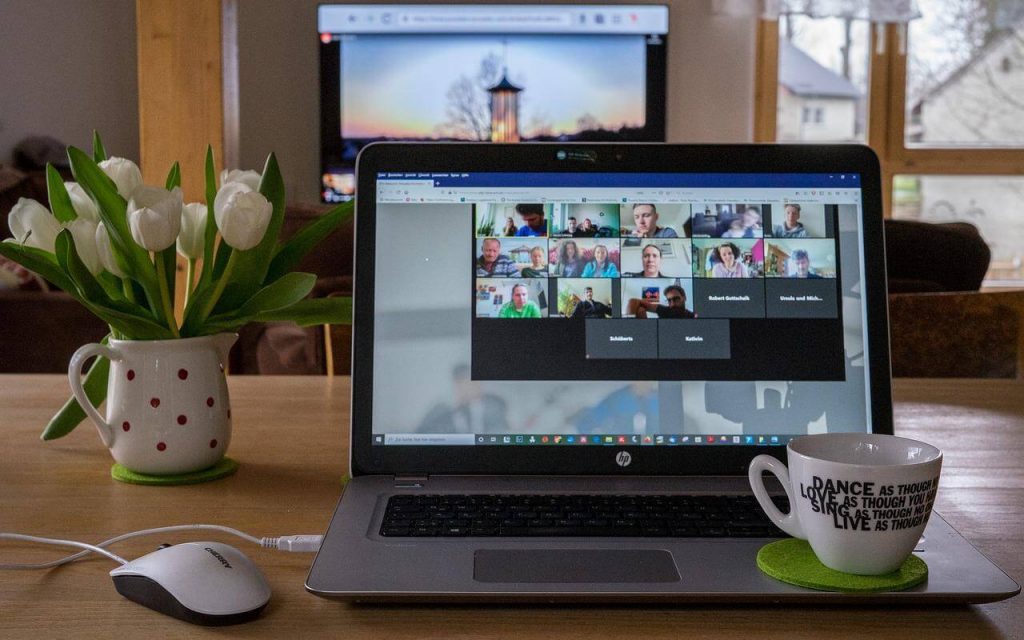 With the availability of multiple video conferences and communication tools, we can attain virtual meetings from any part of the world. The technology has improved the use of internet connections so that the users on the web can stay connected with all the clients across the globe.
When you are working remotely and cannot meet your clients personally, a virtual meeting is an effective way of discussing the project and completing it within a specific timeframe. 
Joining the virtual meeting requires a few clicks and entering your username and password.
The benefits of virtual meetings as per our analysis are discussed below:
Benefits of Virtual Meetings
Saves Time and Cost 
Communication Availability
Easily Access 
Sharing Information
Easier to Leave
Increased Attendance 
Maintain Safety 
Set a Clear Goal
Motivate Team Members
Increase in Productivity
Reduce the Conflict
Enhanced Collaboration
Recording the Meeting
Involvement of the Whole Team
Saves Time and Cost
Online meetings require less cost and time compared to physical sessions. Virtual/online discussion needs a computer or any smart device with a stable internet connection.
Conducting a physical meeting requires hotel accommodation costs, an arrangement of facilities, travel expenses, etc., which requires an excessive amount of time.
The physical meeting becomes more extended than a virtual meeting, as you need to wait until all the participants are not present.
The attendees need to come from different locations, due to which there may be a delay in gathering all participants.
Setting a virtual meeting saves plenty of time. You can have a more productive time when you avoid business trips and work from a specific location.
Similarly, it saves time as the virtual meeting can be completed within a few hours, but you need more time for managing the physical meetings.
Therefore, an online meeting is more cost-effective and saves time as compared to a physical meeting.
Communication Availability
The virtual meeting is real-time communication and conversation between the host and participants.
So, there should be space for everyone to speak and present their thoughts for creating a healthy company culture. As a manager, it is your control to choose the best communication tools for your team.
You can communicate through smartphones and webcams from every part of the world with your colleagues and clients. The minimum requirement is an infrastructure that includes reliable devices such as computers, tablets, or smartphones and internet connections for video conferences and webinars.
There will be effective communication with your colleagues globally with just a click if you practice in online meetings.
Easily Access
With the help of devices like computers, smartphones, and tablets, you can discuss your clients either from home or any random place.
It is challenging to be present in the physical meeting for those stakeholders who are from different locations. The physical presence will also increase the cost of travel.
Therefore, a virtual meeting can be more effective as every stakeholder doesn't need to gather in one place physically.
You can attain a meeting from every part of the world using virtual communication software such as Skype, Zoom, Google Meet, Jitsi, Slack, and more based on the number of participants.
Sharing Information With Team Members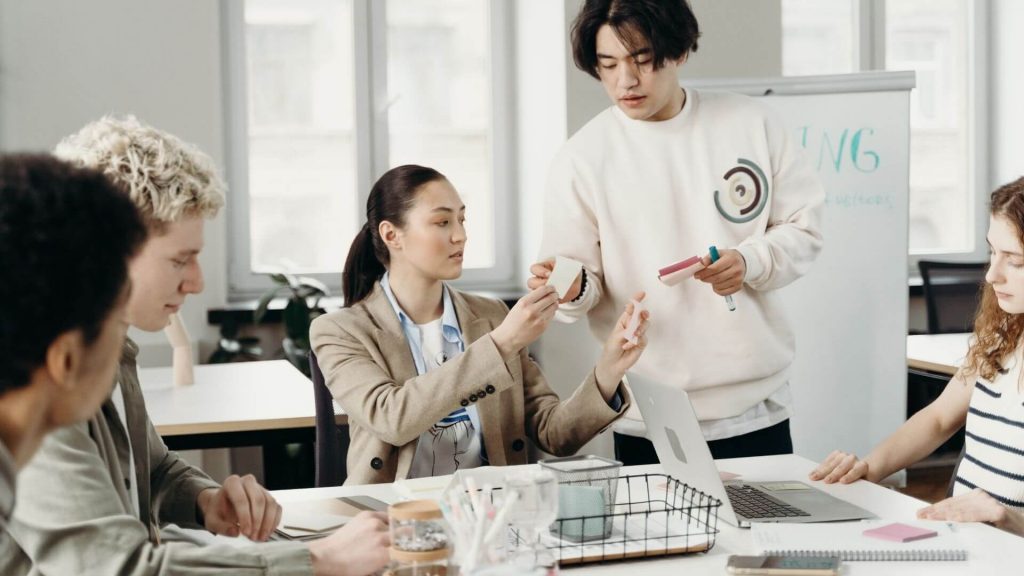 Virtual meetings gather all the team members together, making it more comfortable sharing the required information. Discussion and sharing information about the project with clients is necessary to achieve the organizational goal.
Attending a physical meeting, it is required to make multiple copies of documents.
The organizations use written and oral data to share information with their clients, and information might be the official planning and procedures or the organization's annual data.
You can provide information through different virtual tools by video conferencing with Slack, Skype, Zoom, Google Meet, etc.
It is unnecessary to carry hard copies of the virtual meeting agenda, as you can view the necessary paperwork digitally. All the participants can see the content being shared and raise the question in real-time if they are not clear.
Easier to Leave
Sometimes you might not stay full time in the meeting due to a non-relevant topic to your project. We have also experienced the frustration of sitting in a forum that is not relevant to our project.
No matter how annoying the meeting is, you cannot stand up and quit the physical meeting in front of your colleagues. It is also challenging to make an excuse to leave the session.
There is less chance of being awkward in a virtual meeting, and you can leave the session when you feel bored.
If the meeting is not relevant to your project, it is easier to go when you are in an online discussion. There is less chance of being awkward to make an excuse and leave the meeting.
Increased Attendance
In an online meeting, the participants do not need to travel to attend the meeting. They can attain a discussion based on their flexibility.
If you are sick, you can join a meeting from home, and it is not necessary to take any sick leave unless there is an emergency. So your attendance automatically increases as you are more likely to attend the meeting.
While in a physical meeting, it requires more time to reach the meeting room, and you cannot participate when you are sick or have any urgent work, which decreases your attendance.
Maintain Safety
Everyone is safe in a virtual meeting as there is less chance of spreading germs and transmitting infectious diseases. Recently, due to the outbreak of the virus, it is safer to conduct an online meeting.
People can attain a virtual meeting from their home or apartment. So there is less chance of transmitting the germs from one person to another.
Similarly, while traveling from a different location, if you become late and hurry up with speed driving, there might be an accident. In such a situation, the virtual meeting also reduces the possibility of an accident.
Set a Clear Goal
Every individual has their own goal and specific planning when it comes to making an organizational decision. Your goal might be different from your team members.
While discussing, you can share your idea with team members and listen to all the members' plans to set a final goal.
Proper virtual communication lets you share your ideas and thoughts regarding any project with your supervisors and seniors.
Even while working from home or in different locations, the team members should collaborate on their entire goal through virtual communication and finally set a clear plan by considering every individual's idea.
Motivate Team Members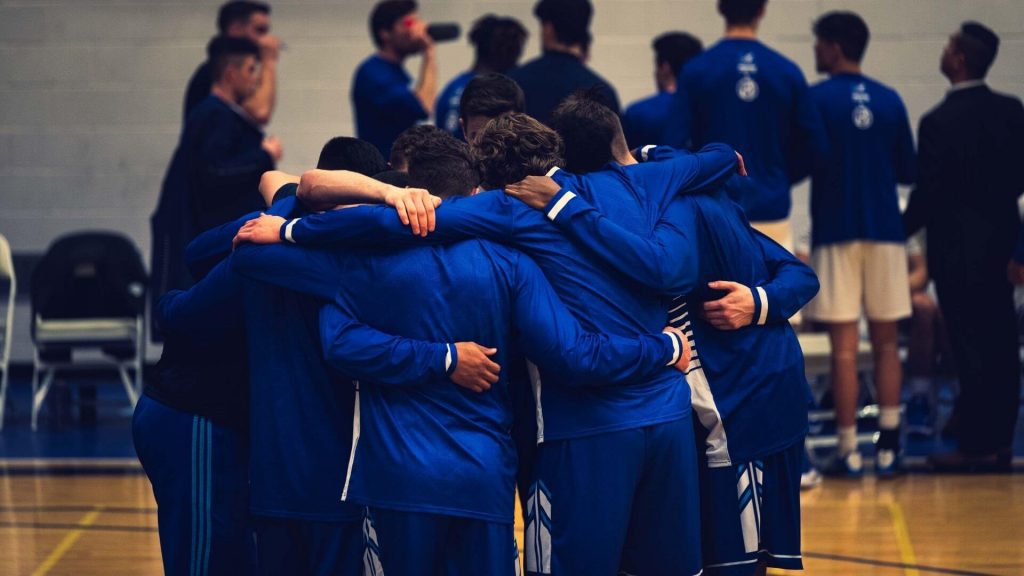 It is essential to motivate your team members to boost productivity. Through virtual meetings, you can provide vital guidelines to your team members and encourage them to work.
Unless the employees are motivated, they cannot give proper focus on work. So the leaders can provide time to time feedback to employees to improve their work no matter where the employees are working from.
You can use various tools and valuable guidelines to motivate them. The team leader can have a virtual meeting individually with employees and provide the necessary feedback that can be negative or positive.
You can be polite with employees while giving negative comments or feedback. If you are not polite, they might get panicked and cannot focus on work.
Increase in Productivity
When there is no effective communication, team members might get confused about their assignments and may not fulfill the task productively.
Productivity increases when there is direct communication with co-workers through virtual communication tools as you can gather queries from employees and help them when there is any confusion.
The online meeting has various channels that make effective communication among team members. The video conference, viewing the presentation, and sharing your information can make you feel very productive.
The business decision can be taken fastly with every employee's presence, and the project can be completed in time, which increases productivity.
Reduce the Conflict
Sometimes the conflict arises due to misunderstanding and a large number of employees working on the same project.
If the conflict arises in an organization within its employees, it cannot fulfill organizational goals. So effective virtual communication can reduce conflict as you have enough time to solve the misunderstanding.
You can settle the disputes without any hesitation directly through chat or video conferences.
Enhanced Collaboration
Different virtual meeting software helps your team come together in more purposeful ways through the free flow of ideas.
You can use those tools to share your ideas and feedback with everyone in your team digitally.
There are different virtual collaboration options, such as screen sharing, featuring whiteboards, annotation, etc. All the employees can get a chance to share their ideas when there is a group meeting.
There might be a chance of a balanced collaboration, as every participant gets time and space to talk.
Recording the Meeting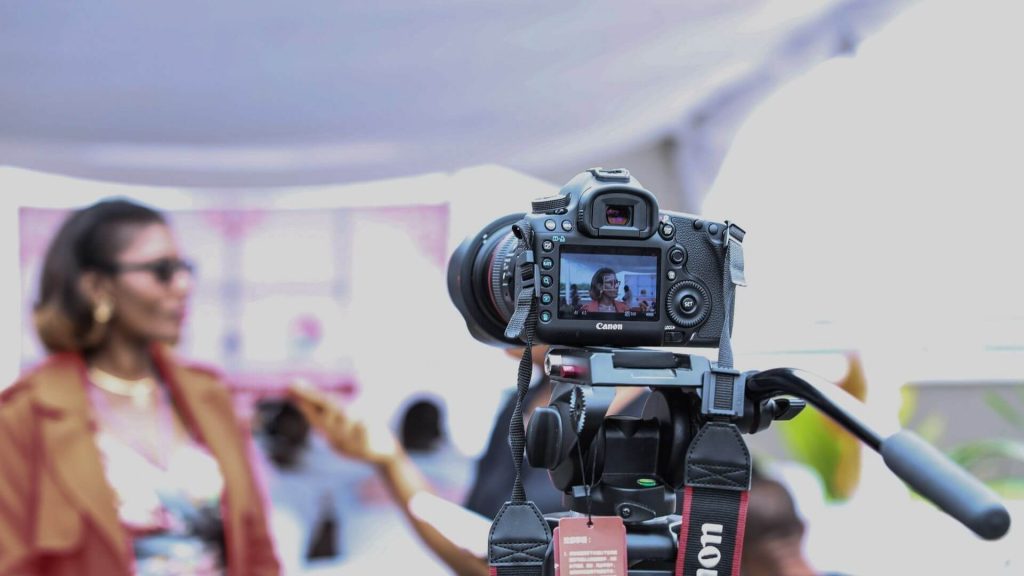 In the physical meeting, you need to capture everything in your mind that you listen to the presenters in real-time.
Similarly, you may miss important information when you cannot be able to present at the meeting.
In a virtual meeting, you have the option of recording the meeting. If you have multiple things to do while attending an appointment and cannot focus on the discussion, you can record the session and save it to see when you are done with work.
You can keep the recording safely as a file and view it whenever you want to collect any information from that discussion.
Involvement of the Whole Team
The meeting can be effective only when there is the involvement of the entire team members. Most of the time, some employees remain absent in a meeting room due to sickness or other work. 
The attendees might not be able to present in time, and there will also be a waste of time.
In a virtual meeting, there is a chance of involving every team member at the appropriate time. With advanced video conferencing tools, every employee can join discussions from any location.
It is not difficult to attend the meeting even when you are sick until there is no emergency. Thus, the virtual meeting becomes more effective with the involvement of the whole staff.
Disadvantages of Virtual Meetings
Despite benefits, there are also some disadvantages of the virtual meeting, which are as follows:
Instability in Connection
While working remotely, you might have a poor internet connection at your workplace. The internet connection may get lost while attending a meeting, and you may not get a chance to attain the overall discussion. The vital part of the session might be missed due to poor connection.
The Requirement of Quality Equipment and Connection Speed
While video conferencing, you need to have high-quality audio and video devices. There should be a stable connection with high-speed internet, which might not be possible in all the places where Wi-fi and video conferences are not supported.
Conclusion
We can conclude that there is a benefit as well as a disadvantage of virtual meetings. We need to use reliable tools and software to prevent the session from being hacked and offer high-quality video and audio conferences.
Thus, when it is challenging to conduct a physical meeting and meet with your clients in other countries, an online discussion truly helps you communicate effectively.
Related articles