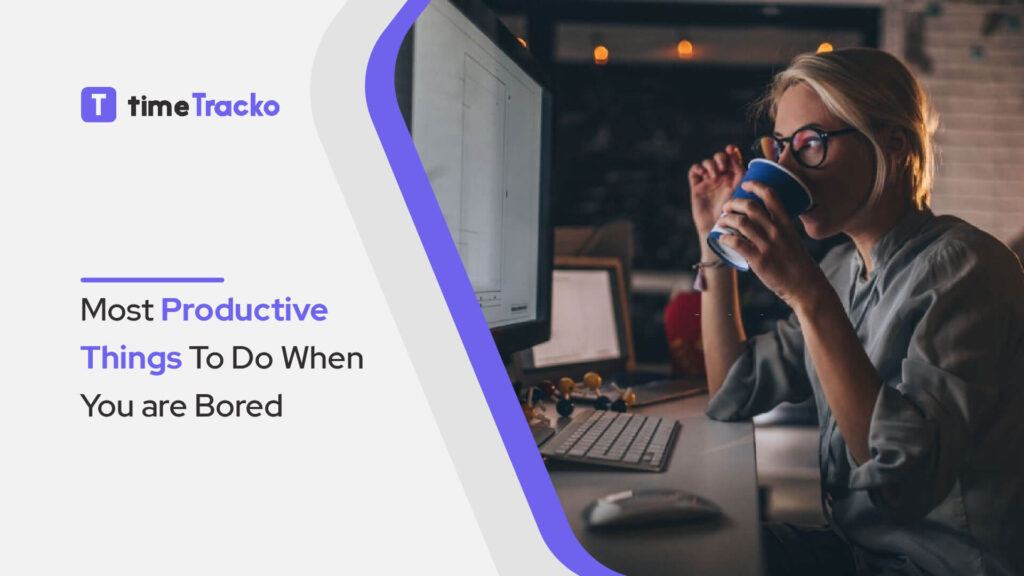 Boredom can strike anywhere, whether you are at work or home. When you do the same tasks repeatedly, you might get bored and want to do something else.
Boredom can lead you toward creativity only if you engage in specific activities and have an undeniable result.
When you are at work, you may start to gossip with your colleague when you get bored with your work. Or you may begin to do some online shopping during your work hour.
You may take a nap at home, be a couch potato, or spend your time doing unproductive activities.
Following, I have listed some fun activities which you can do when you are bored and stay productive at the same time:
Productive Things To Do When Bored While Working from Office
Create a To-Do List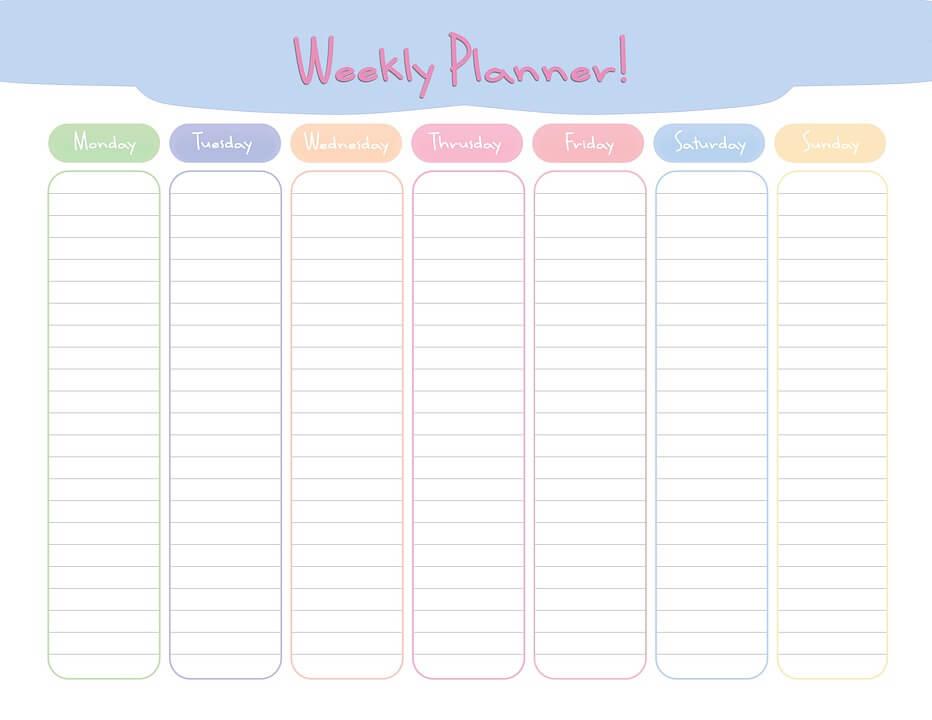 Always create a to-do list to keep yourself and your task organized and, at the same time, help you to stay productive. 
You can also download to-do list apps if making a to-do list in the paper is not sufficient.
Creating a to-do list can take time; hence, making a list when you are bored is always better.
You can even update the list and add new tasks that you might have forgotten to add while creating the tasks.
There are high chances that you might forget to add crucial tasks when you create the list in a hurry. 
Instead, when you create a list of the tasks you need to complete in a week or month, you can remember them when you are bored.
Learn Something New
Most of the time, when you are bored, you might end up using distracting and useless websites while working. But it might not be productive, and this might become your habit.
Instead of wasting time being unproductive, you can utilize your free time and learn something new.
If you are on vacation and are bored or during the weekend, you can always take some online courses to be productive.
You can take the online course related to your career and update your CV, which can be a plus for your career.
Or you can take classes of some that fascinate and are your hobbies like painting, cooking, film editing courses, and more.
Listen To Podcasts/ Audiobooks
During work or when you are at home, one of the best ways to stay productive is listening to podcasts or audiobooks whenever you feel bored.
You can listen to a podcast related to your core subject, career, or some motivational podcasts. Podcasts always help reduce your stress, energize you to do better, and help you to stay focused on your work.
If you are new to the podcast concept and want to follow some podcasts to stay productive, here are some podcasts that you can follow: The 5 AM Miracle, Geeting Things Done, Back to Work, The Accidental Creative, The Tim Ferriss Show, and more.
If you are a book person and do not have enough time to read books, you can listen to an audiobook.
There are many audiobooks app that you can download for your phone or pcs and listen to them whenever you are bored. Some of the best audiobook apps are Amazon Kindle, Google Play Books, Audible, MusicBee, and more.
Organize Your Desktop and Cache Files
No matter how many times I make a routine to clean my PC, I always fail to follow the routine in my own experience.
I have a desktop full of files most of the time, which makes it difficult to find files whenever I need them.
Therefore, you can always organize files separately for each project, clean your desktop, and delete unnecessary screenshots whenever you feel bored. 
You can clean your monitor and keyboard, clear all cache files, and update your software regularly.
Categorize Your Email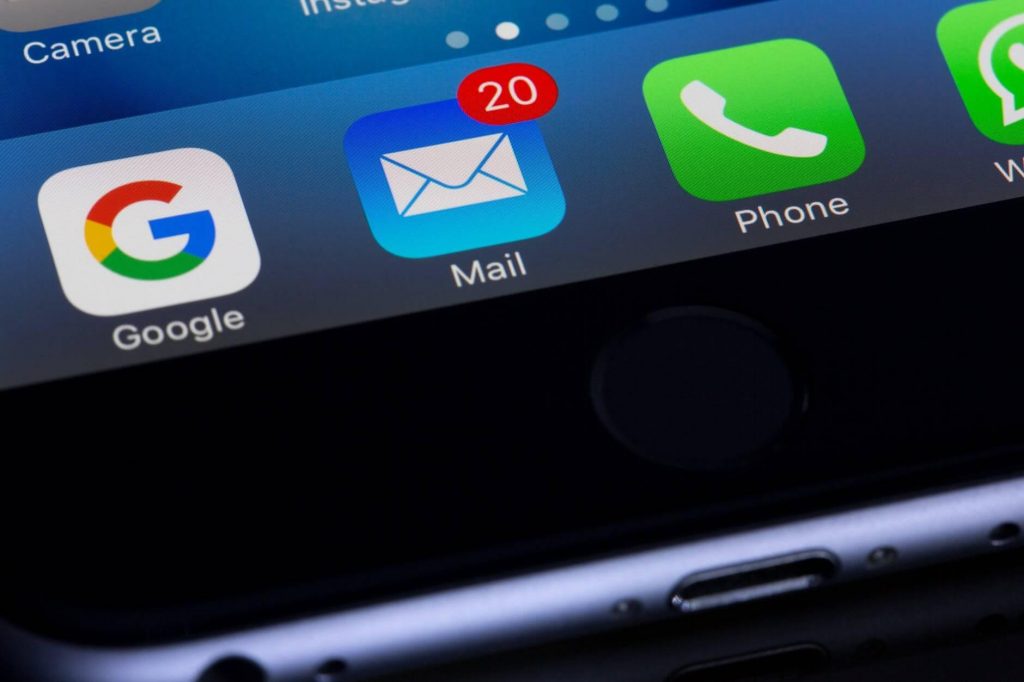 Due to our busy schedule, we only read those emails, which is essential at the moment, and ignore other emails.
It is always best for you to keep yourself busy and productive by reading all your mail and clearing all unnecessary mail whenever you are bored. 
It not only keeps you productive, but you will be updated about your mail, and if there are any important upcoming events reminders in the mail, you will not miss such events. 
You can also check your spam mail and clear them out and organize your email.
If you are bored and want to stay productive, it is always a good idea to take a moment and mail your clients and customers.
You can always take feedback from them about your business products and services. 
Organize your Workspace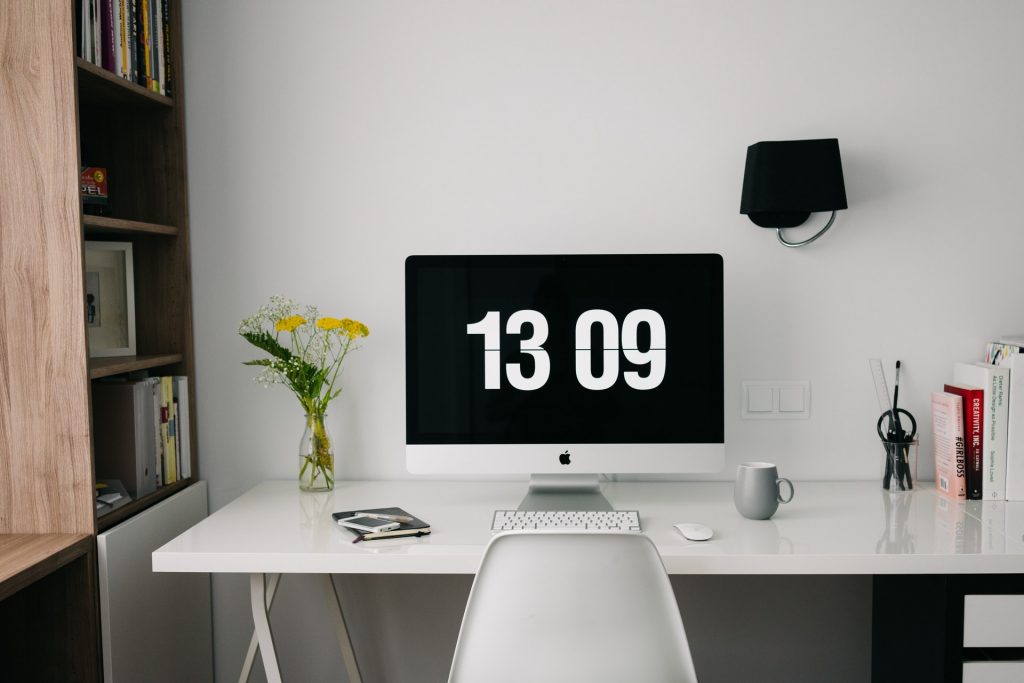 During your work hour, you may feel bored at some point and want to skip the work for a bit.
Usually, you tend to start gossiping with your colleagues during such hours, sometimes disturbing them.
Instead of gossiping or surfing the internet, you can organize your messy work desk.
Throw away chocolate wrappers and pieces of paper in the bin. Organize your stationery items and notes in the proper place so that you can find them easily whenever you need them.
No matter how often I plan to organize my stationery drawer whenever I need staplers and a glue gun, I never find them. 
Therefore, it is always better to clean your desk once a week to find the items whenever you need them.
Update Passwords
You should change the password of all your social media accounts, banking apps, and other apps in thirty days. Changing a password never comes to your mind when you are busy.
But whenever you have free time or are bored with your work or studies, you can change the password of accounts of all the apps you use.
And if you are reluctant to change your password as you might forget the password. It would help if you always wrote the password in your notebook or even in your smartphone notes.
Read Books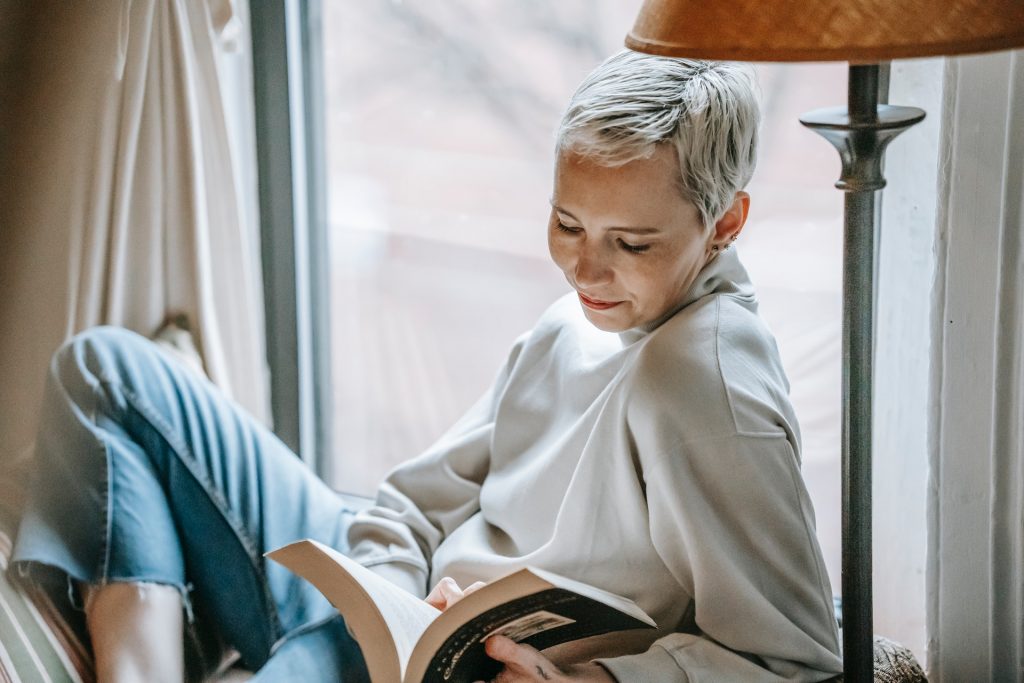 Reading is always the best option for staying productive when you are bored and if you are a book person.
Even if you do not have a habit of reading books, you can always give it a shot.
You can always select your genre before you start reading. To stay motivated, you can read a biography of someone who had a similar profession as yours.
You can also read books related to historical events and gain some knowledge.
If you do not feel like carrying books wherever you go, you can also read from websites and apps. Some of the best apps and websites that you can use to read ebooks are Amazon Kindle, FBReader, Nook, WattPad, Scribd, and more.
Take Some New Responsibilities
Whenever you feel bored at work, you can always help your colleagues and take on new responsibilities. New responsibilities can still excite you and can reduce your boredom at your job.
You can volunteer for some organizations to help needy people during the weekend, clean your environment, or feed animals. 
Helping others and taking on new responsibilities always gives you inner satisfaction and motivates you to do better.
Review Your Investment
If you have invested in any business, you should review and analyze your investment profit and loss statement.
Keeping an update on your investment in any business helps you analyze whether to invest further or stop investing in the business.
For example, suppose you have invested in the stock exchange. In that case, it is better for you to be updated about what's happening in the market and whether to invest more money in a particular company or not.
Create Playlist
Listen to music whenever you are bored to relax, remove negative energy, energize you to do better, and improve concentration. 
If you feel like music distracts you, you can always listen to concentration music, alpha waves, and relaxing music to bring psychological changes and make you peaceful.  
These kinds of music also help reduce blood pressure, heart rate and increase the blood flow rate.
Productive things To Do When You are Bored While Working From Home
Learn Cooking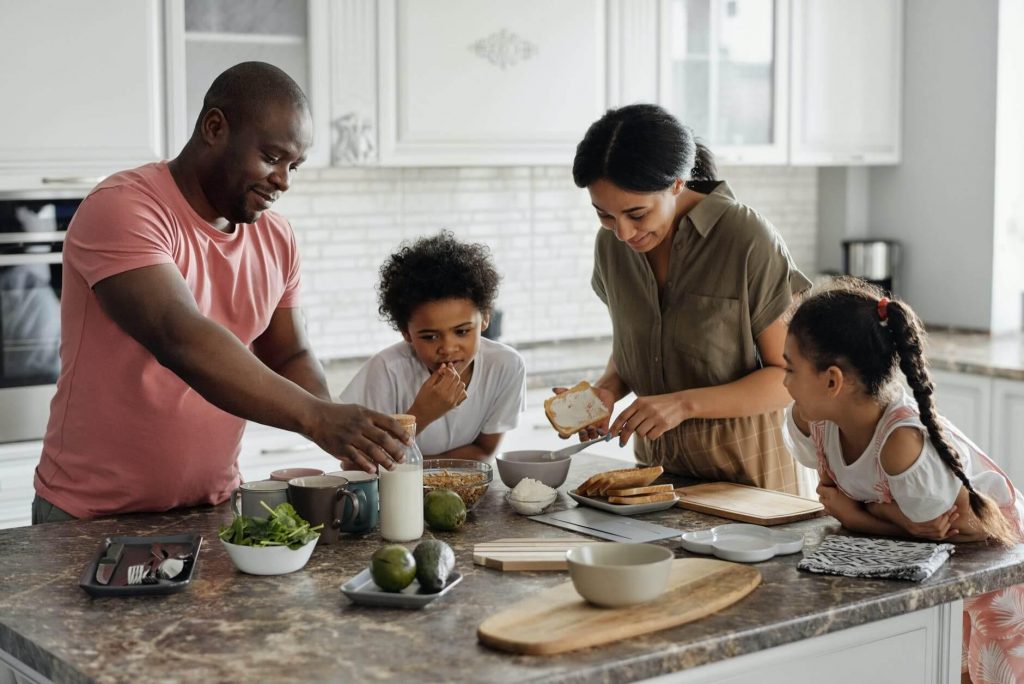 Cooking can be therapy for you and is a stress buster if you love cooking.
After a long day at work, you can always prepare dinner for yourself or create some new dishes that can help you to reduce the whole day's stress.
Even if you do not prefer cooking, you should learn to have healthy food and not spend more money ordering food.
You can even join some cooking classes if you are keen to learn to cook new dishes. If you are busy, you can even learn to cook online.
Learn a New Language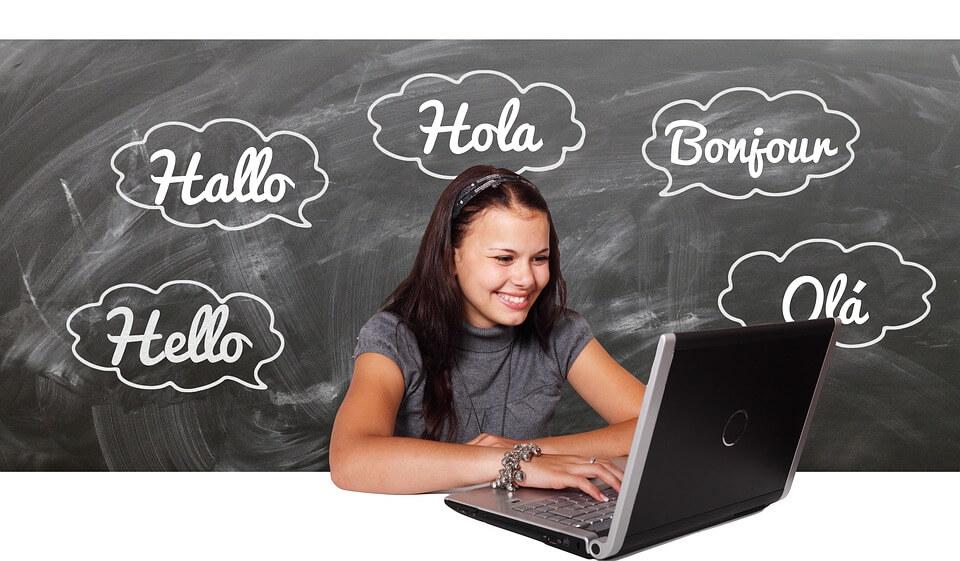 Learning a new language helps you get better job opportunities and has been essential to increasing competition.
Many employers prefer multilingual and multilingual people who can perform multi-tasks and have a sharp mind.
Some of the top languages highly recommendable for you to learn for a better career are Mandarin Chinese, Japanese, German, Spanish, French, Korean, and Portuguese.
If you do not like to attend classes physically, there are only sites for online language classes. Here are some of the best sites to look for to take online courses: Learnalanguage.com, FluentU, Duolingo, Rype, Open Culture, and more.
Watch Motivational Video/ Documentary
Whenever you are bored and have enough time, you can start watching some documentaries which can help to relax your mind and at the same time activate your brain.
You can get lots of new knowledge and information on what has happened or is happening around you. 
You can also watch videos of inspiring people of the world or someone you look up to as your inspiration and stay motivated.
Relax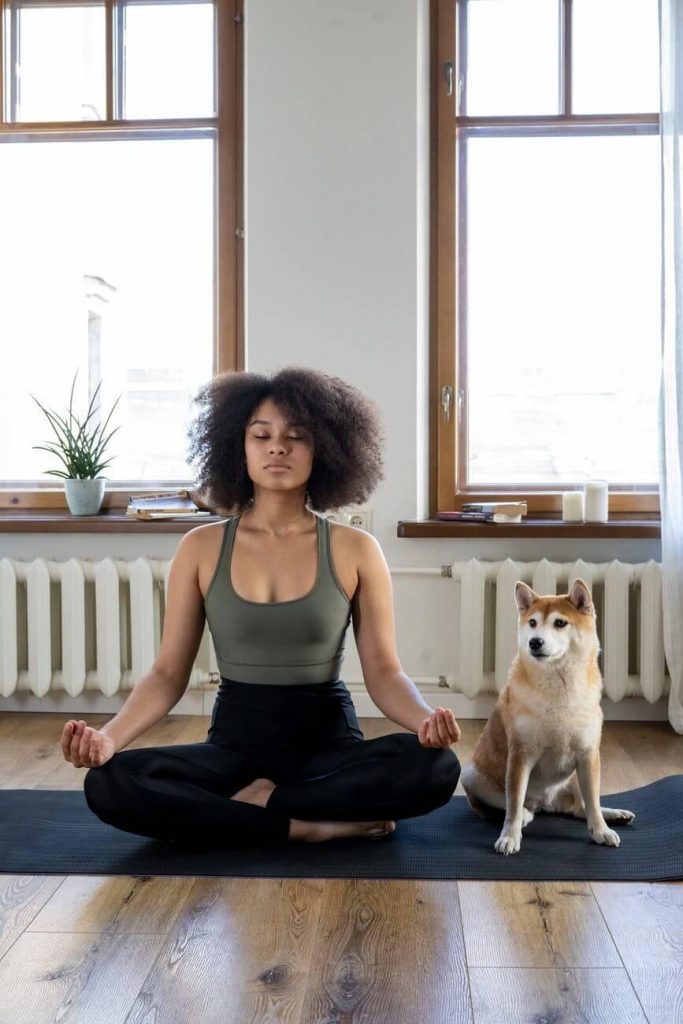 Sometimes, it is better to do nothing and relax your brain; if you are bored with your job, take some days off, relax, do some yoga, which helps relax your mind. You can also meditate and listen to relaxing music whenever you feel bored.
If you have a job which involves using a computer all the time, you should rest your eyes and stay away from the computer screen for a specific time.
When you are relaxed, you can focus more on your job, which also helps increase your productivity.
Stroll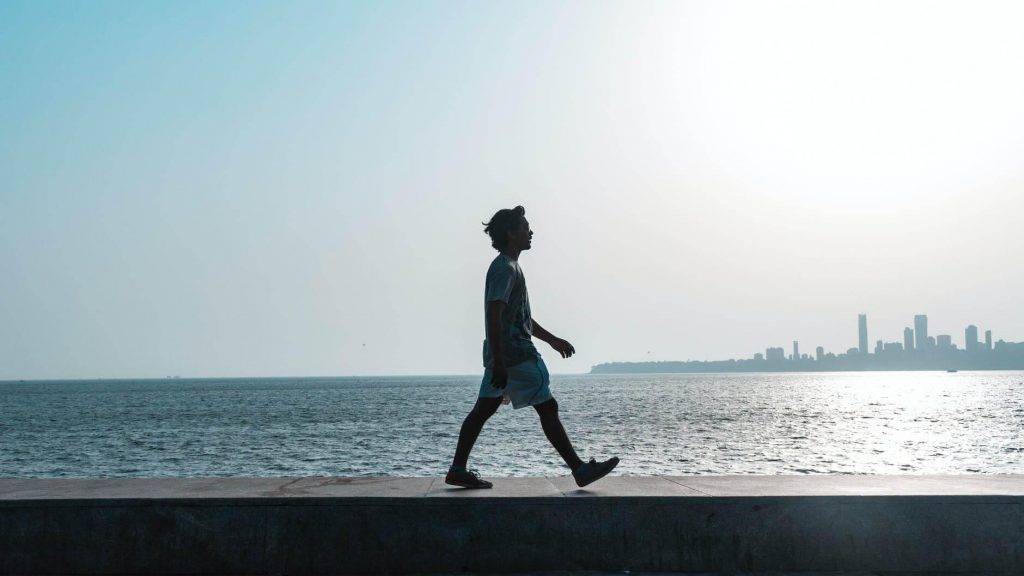 If you have to spend most of the time on your desk during your work hour, you will likely have back problems or health issues.
Whenever you are bored at work, you can go for a short walk around your office. You can go for a quick 10-15 minutes of walk to reduce your work stress.
Whenever you have some critical presentation to give or your workload has increased, it's highly recommended that you take a walk during your breaks. It will help you to lighten your mood, improve your mental health, and boost your energy. 
Walking also helps improve your blood circulation, lower blood pressure, lower your blood sugar, ease joint pain, and reduce some calories.
Do Some Physical Exercise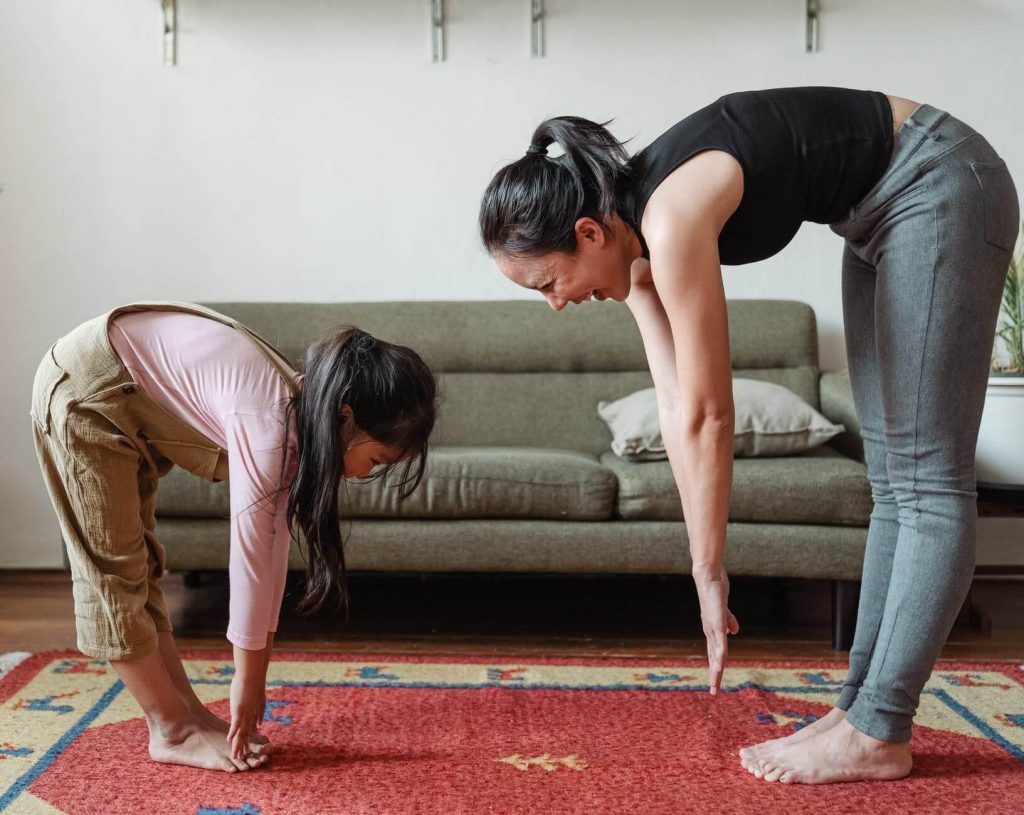 One of the productive things to do when bored is to do some exercises. Whenever you are bored during work, instead of surfing social media, stretch a bit and relax your muscles, you will feel much better.
Exercise helps you remove your boredom; if you do not like to do physical activities, you can always try light yoga or simple stretching.
If you are on vacation, you can exercise as part of your daily routine and spend a minimum of thirty minutes doing exercise or yoga.
Exercise and yoga help improve your creativity, control your weight, reduce back pain, and improve sleep quality.
Start Gardening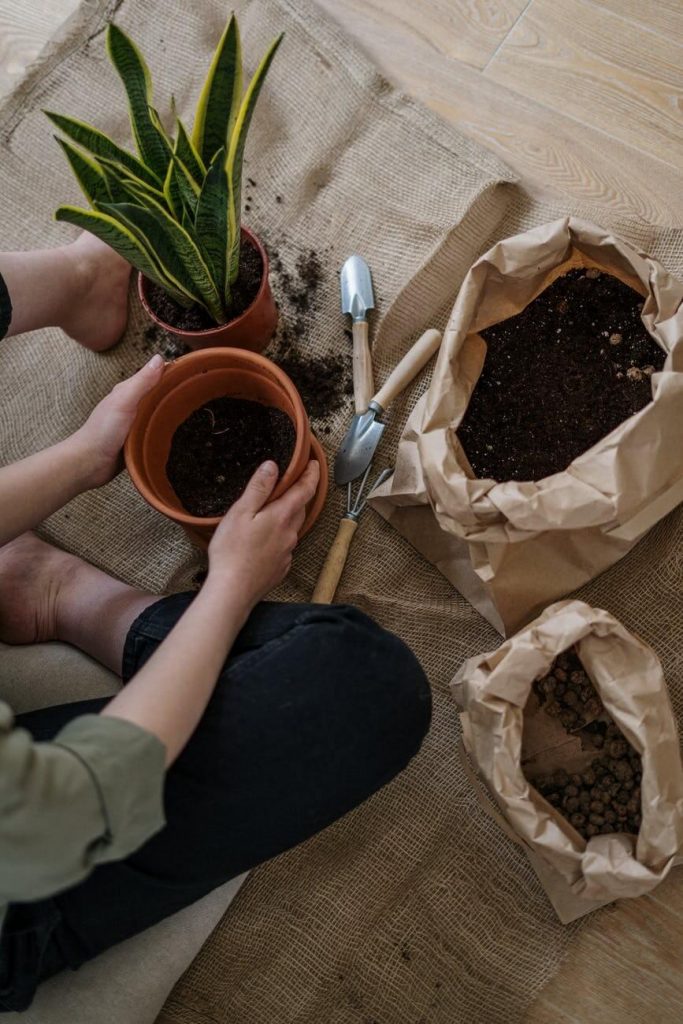 When you have a plant on your work desk, it reduces anxiety, stress and improves your mental health.
Also, keeping a plant on your work desk makes your desk look more attractive and boosts your creativity at the same time.
When you are bored during work hours, one of the productive things to do is water your plant, trim it, and take care of it.
While at home, you can always plant some indoor plants as well as outdoor plants.
If you are new to gardening, you can start by planning a single plant; once you learn to care for plants, you can always grow some more plants.
Go Through Old Picture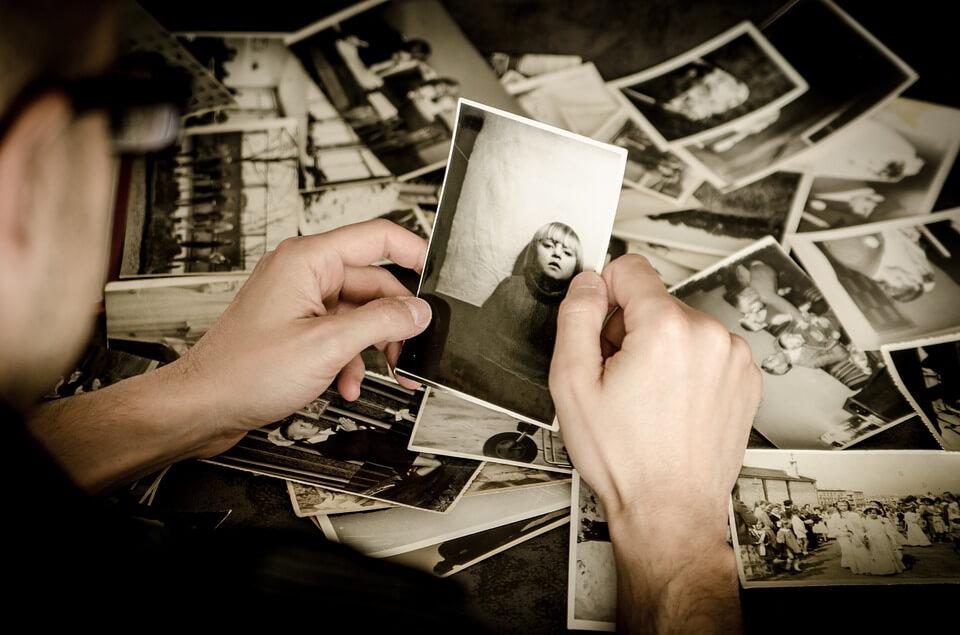 Photography is always the right solution for boredom; you can always go through your old pictures when you are bored. 
Old pictures always excite us, and we feel nostalgic when we go through old photographs.
Old photos are like time machines that take us to our good old days and recall the lost memories while growing up.
When you have some time at home, you can always look at your childhood picture, remember your family members and friends.
You can also go through albums of your last trips, schools, and college photos, which remind you about your precious time and relations.  
Plan your next vacation
We all love vacations but planning a vacation is always a task, especially with family or friends.
You may have your own experience while planning a trip with your friends; there is always a debt about selecting a destination, hotels, transport, and more.
Everyone comes up with different ideas, and planning a vacation can take a lot of time.
You can note where to go, how to go, booking hotels, and fun activities you would like to do on vacation.
You can share your note or text your friends about the plan and discuss it later. Hence, it is always better to utilize your free time and plan for your next vacation and stay productive at the same time. 
Chat With Your Loved Ones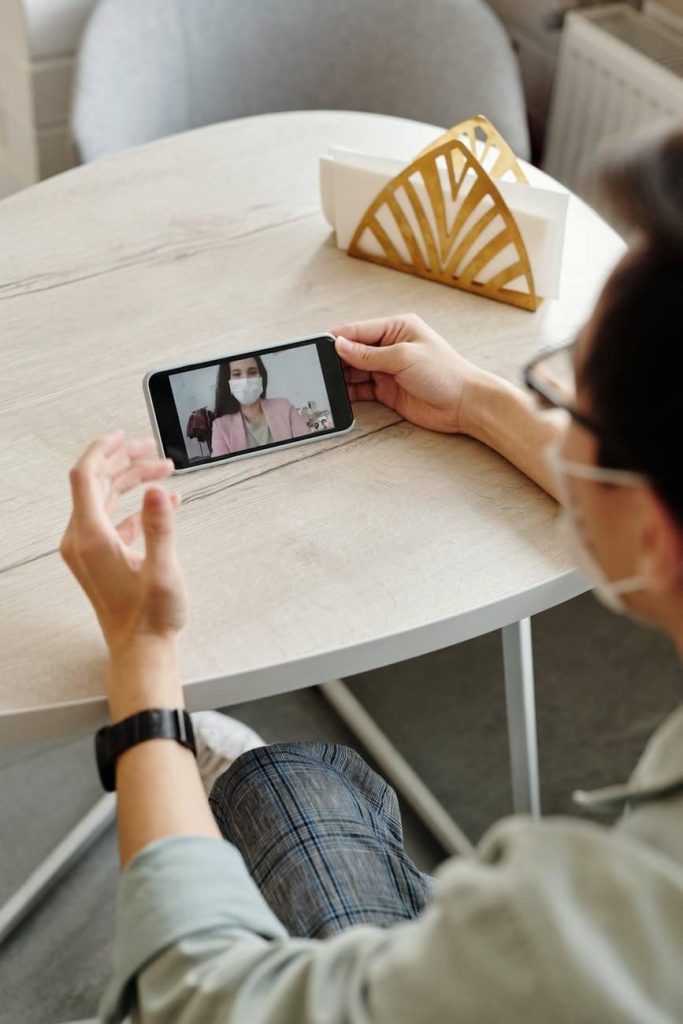 When you are bored, it is always better to have a quick conversation with your family and friends and keep in touch.
Most of the time, our parents complain to us that we do not call them a lot.
Hence, it is always better to have Facetime with your parents or have a Zoom or Skype call to update them about your work-life and personal life.  
Conclusion
It's ok to feel bored while working or during the weekend, but it's not ok to be a couch potato all the time.
We all feel bored during some time of the day, and during such a dull period, you should be able to be productive and not waste your time.
There are many productive things to do to overcome boredom, and I have mentioned some fun and productive activities you can do to boost your energy when you are bored.
I would like to know what you do when you are bored; please do not forget to write activities to cope with boredom.
Related articles