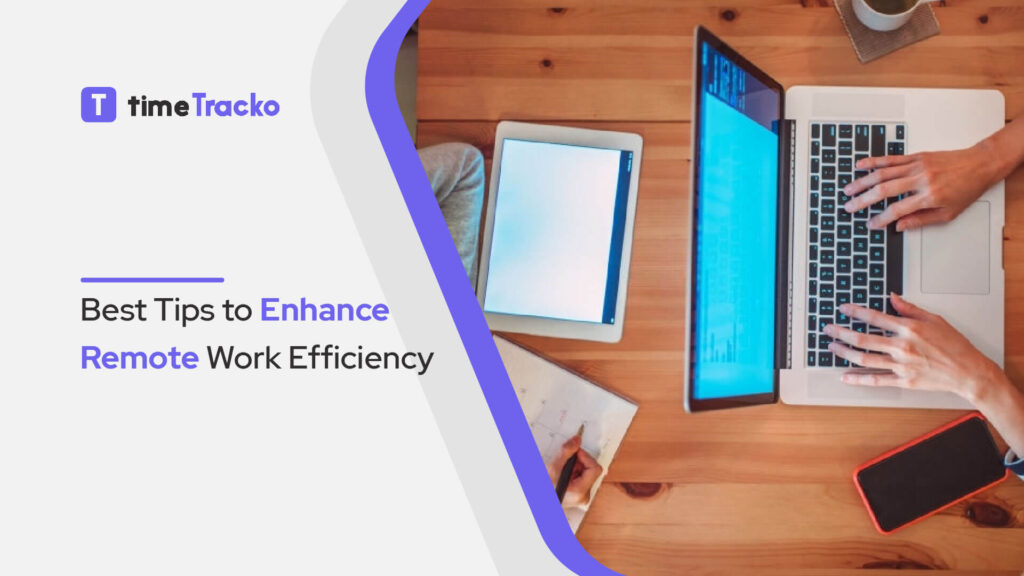 Working from home is challenging for employees who are not used to this rule. Remote work is rising day by day, and many companies are making remote work culture intending to hire the best employees worldwide.
Most companies are creating a remote team and adopting the rule of working remotely to hire employees from any country across the world.
For enhancing productivity, remote work is one of the best options for both employees and employers.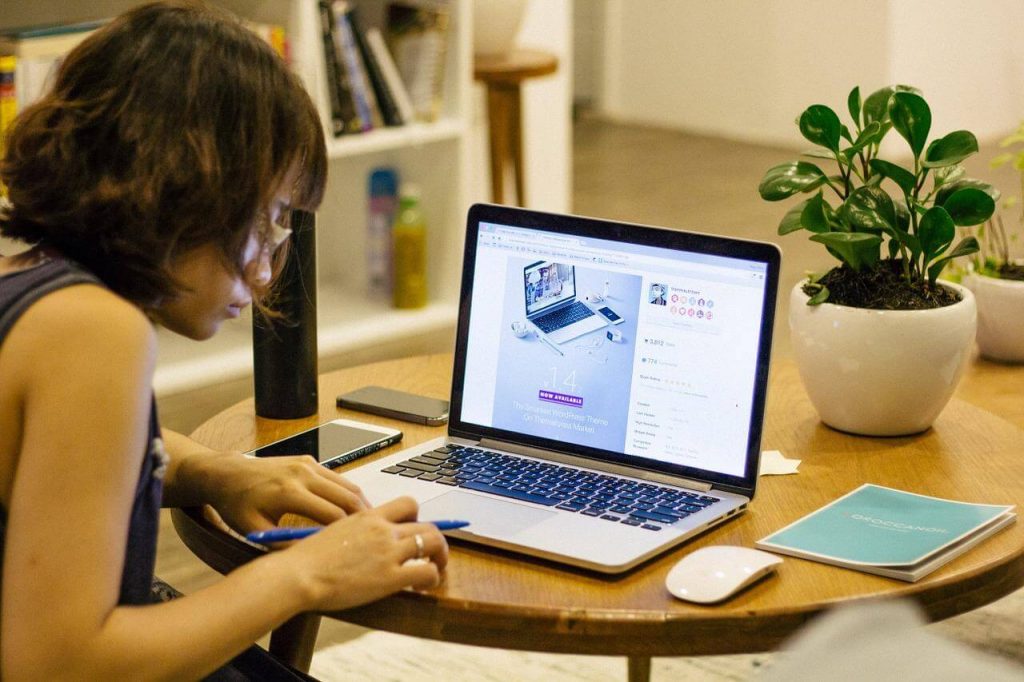 Remote work culture is beneficial for both employees and employers, as employers can hire employees from any place. Employees can take their work to any place where they can work being comfortable.
The development of technology makes everything possible that people spend all of their time being productive.
Employees must have an organized workplace where they feel more comfortable working, and they can give proper focus on work.
Tips to Enhance Remote Work Efficiency
Make and Follow Regular Schedule
Separate Work Time and Personal Time
Take Regular Break
Focus on a Single Task at a Time
Avoid Distractions
Make a To-do-List
Select the Proper Tools
Know your Work Limitation
Create your Workspace
Stay Connected with Team Members
Make and Follow Regular Schedule
During the weekend, you can create a daily work schedule and maintain the routine to encourage and enhance your work efficiency.
It helps to keep you updated with every task, and you can complete it within time. You can include meeting time, lunch, and other non-work tasks in the schedule and promote productivity.
Use a calendar to schedule your work shifts and decide which task should be completed first.
You can include exercise, stretching, lunchtime, time with friends and family, and so on. You can have a dinner break and screen off-break so that you can give rest to your eyes.
Making schedules can be done in the Pomodoro technique for enhancing the employees' work efficiency.
Separate Work Time and Personal Time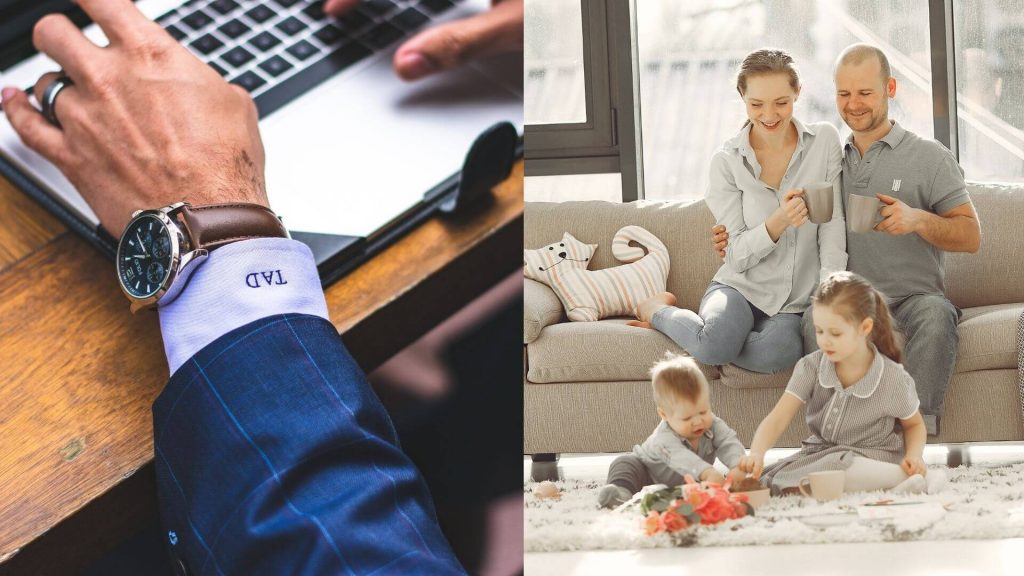 You have to separate work time and personal time so that you will be able to enhance productivity.
While working, always giving time to work can be unproductive, so you need to separate work time and personal time. Some people mix up their work time with personal time and always think about their work and get stressed. Productivity only increases when you can reduce your stress level.
In some cases, employees might keep thinking about their work even when they are not working. Likewise, sometimes employees also do their house chores when they are in the middle of their work.
One solution to this problem can be by separating employees' work hours and personal hours. Employees should not do their work or household activities while working for an organization. Also, they should not keep thinking about their children and household work during their office hours.
Balanced work hour and personal hour satisfies employees and motivate them to perform their work better, enhancing work efficiency.     
Take Regular Break
To enhance work efficiency, you need to take a regular break every hour and avoid overworking.
You can take a break every few intervals of time that helps you boost energy to work. During the break, you can water plants, visit the garden, walk around to have fresh air, take a nap, talk with family members, and stay off-screen.
You have to stay completely hydrated to work with focus, so drinking water continuously is necessary. You can try setting an alarm that reminds you to drink water and keeps you hydrated.
Similarly, during the break, you can complete your household work, which can also be beneficial. You can take a short nap whenever you want and should not work when you are bored. So taking a break every hour and staying away from the screen can be helpful.
Regular breaks in between work hours are required to have positive energy and enough rest to work actively. You can take a short break once or twice every hour. You can also take a virtual coffee break and enjoy yourself together with team members.
Focus on a Single Task at a Time
You can say no to multi-tasking. When you start multi-tasking, you cannot focus on any work, and the task remains incomplete.
Multitasking can lead you to be unproductive, and you cannot complete any task, so all of it remains pending.
When you start multiple projects, you cannot focus on any of them and not prioritize them. It might be overwhelming to you regarding which project to complete first, and the work remains pending.
Multitasking can affect your productivity as well as your brain health. When you do multiple works simultaneously, you will reduce about 40% of productivity.
When you start to multi-task, you decide that you will complete the task rapidly and get maximum output, but switching tasks can divert your mind, and you cannot give proper attention to any of them.
Therefore, you can give a proper focus on a single task at a time and enhance your work efficiency.
Avoid Distractions
It is essential to stay away from distractions while working from the office desk or home. While working from home, it might be challenging to work in peace. Sometimes, the noise in the house and family get-togethers can be a cause of distraction.   
According to researchers, although remote workers spent more time working, they lost time on distractions. The distracting factors can be family noise, gettogether, friends' ping and calls, personal works, and many more.
So you can turn the notification off or keep them in silent mode or switch off your phone during work hours to avoid such distractions.
You need to make up your mind as if you are working inside an office with your manager and dedicate yourself to what you are working on, ignoring all the distractions.
Distracting and entertaining websites can be ignored or blocked during work hours to motivate yourself to work and become more productive.
Also, it would help if you separated work hours and personal time as most employees mix up work hours with personal work and get distracted.
You can use focus time and time tracking apps like timeTracko, RescueTime, TimeDoctor, and many more to review your daily progress and get focused on work.
These time tracking apps help you stay productive during work hours as it provides you an alert if you get access to distracting websites.
Make a To-do-List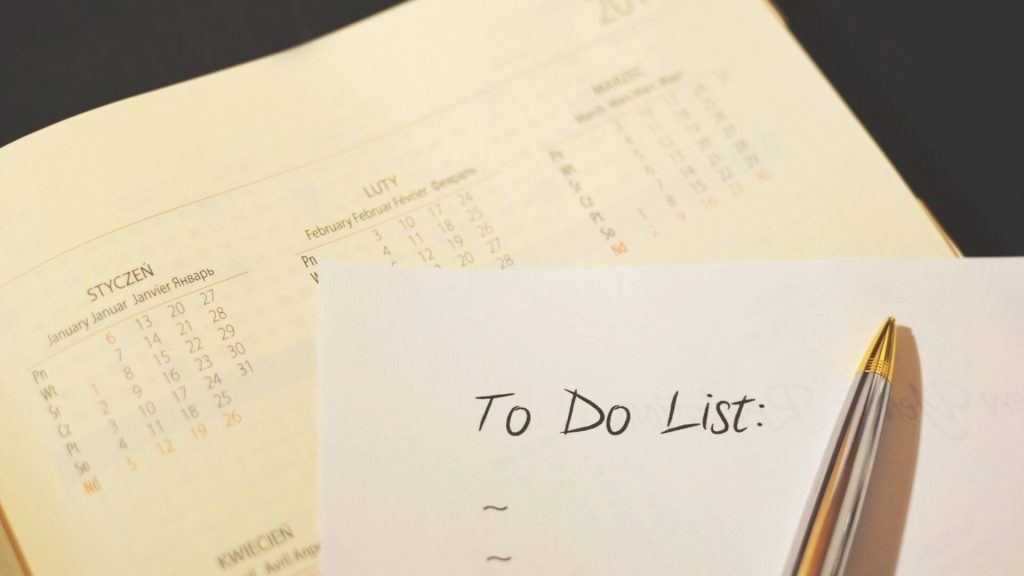 Making a to-do list can help you prioritize the work and complete the most important one at a time.
You need to include regular work and update your to-do list regularly. Schedule a meeting regularly.
For remote workers working regularly, a to-do list is essential to create a worklist and prioritize the work.
It helps you complete the most crucial task in time. Creating a to-do list also reminds you about the pending work and lets you know which task to finish first.
When you have lots of tasks to complete, you might get overwhelmed and focus on work. You can use a calendar to make a to-do list and follow it.
Select the Proper Tools
Various tools and technologies are used to make work from home more effective. You can use time tracking tools to enhance work efficiency.
There are various tools with different features that help to boost the productivity of remote employees. If you select the proper tool, it can help you to enhance your work.
Employees need a good internet connection, printers, computers, time management tools, stopwatch, and all necessary equipment to work remotely.
Sometimes employees might face an unstable internet connection when they are attending the meeting. In the middle of your meetings, they need to leave the meeting and not get complete information.
Most of the time, your communication might be incomplete with your team members due to a poor internet connection.
Likewise, sometimes you might need Printers, Paper shredders, photocopiers, and other tools that you might not have at your home as everything would be available inside an office.
So, working from home demands a good internet connection, and the employees should have a good internet connection and the essential tools they need in their workplace, which increases efficiency.
Know your Work Limitation
You should know the limitations of work and take breaks. Sometimes employees work continuously, intending to complete tasks soon.
Onsite employees have fixed work hours, and they don't work more than office hours and manage to complete the work within office hours.
While remote employees can work anytime from anywhere, there is no separate work limitation, so they might end up working continuously.
Employees need to evaluate themself and separate time to work and stop or take a break. Regular hours of working without a break can be dangerous for mental stress and dullness, making you unable to focus on other extra household work.
You cannot give a proper focus to your family when you always give priority to work. So, separating time for work and rest should be managed by making an appropriate schedule.
Working on a computer might also be overwhelming, so you need to schedule limited work and rest or refresh your mind for a few minutes every hour. You should create an expected clock-in frame for every employee to follow and set the boundaries for them to work.
Create Your Workspace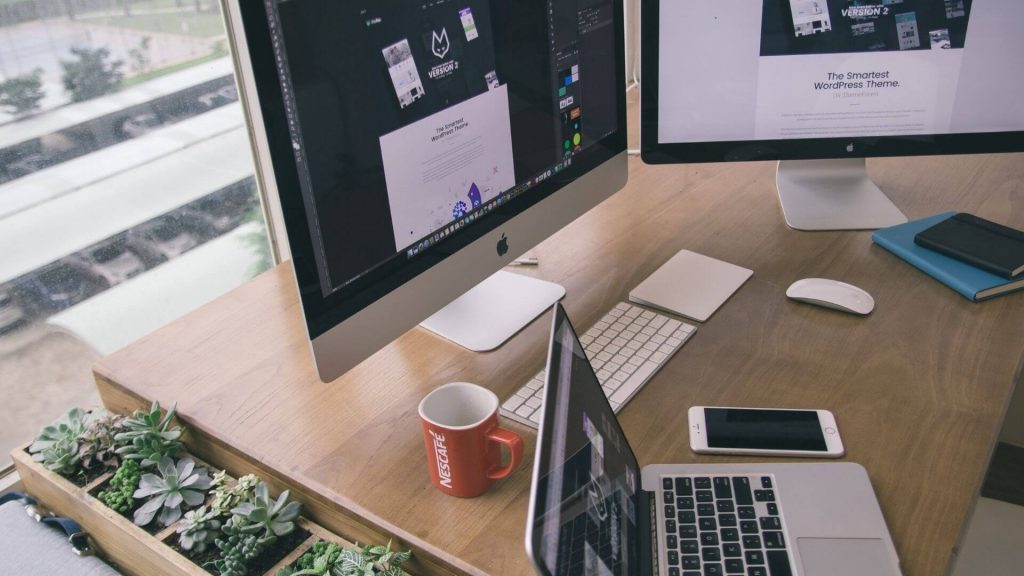 You can let your family and friends know about your work hours and suggest that they not disturb you until you have office hours. Working from home needs a well-organized setup and a workplace where you feel comfortable.
While working from home, some employees might feel isolated and uncomfortable as they cannot share ideas and frustration with anyone. In this situation, companies can make a group and let them work together through a video conference to feel comfortable.
Employees can make a setup in a comfortable area or room where they have proper lighting, ventilation, fresh air, sunlight, etc. while working from home.
Listening to favorite music in the background, creating personal office space while some may prefer a vast room space, some may prefer a garden or terrace that can be more productive.
Stay Connected With Team Members  
You need to stay connected with your team members and collaborate to work together virtually. You can create a group and plan for an upcoming project, and divide tasks accordingly among the team members.
There are various communication sources through which you can stay connected with your employees and team members.
Virtual communication tools can help to have proper communication with the co-employees for some confusion. Online video conferences can help discuss work problems with co-workers. 
You can use communication tools to have meetings, conferences, post office notices, and work-related chats. Some of the best communication tools that you can choose for your business are Zoom, Skype, Google Meet, Jitsi, and more to have virtual communication.
Similarly, you can share project progress using collaboration tools, share files and folders necessary to complete projects, schedule employee shifts, and assign tasks to employees. For collaboration tools, you can choose Slack, Asana, Trello, ProofHub, and many more.
Conclusion
We can conclude that employees can enhance remote work efficiency if they follow the above tips strictly.
Enhancing work efficiency depends on employees' performance. If they follow the rules and regulations, they can become productive all the time.
Thus, it enables you to maintain efficiency and continue working from anywhere to increase your team's productivity.
If you have any queries related to the tips, you can mention them in the comment section below.
Related articles