Boost Your Productivity Using Outlook Task List
Boost Your Productivity Using Outlook Task List
Microsoft Outlook is a personal data management software system included in the Microsoft Office suite. Outlook is an email client, but it also has calendaring, task management, contact management, note-taking, journal keeping, and web surfing capabilities.
Boosting your productivity means producing more output from the same amount of input. Outlook is one of the best tools for increasing productivity, as it saves the user's time and effort.
One of the exciting features of Outlook is its Task List. An outlook task list is one of the best ways to schedule your upcoming plans and procedures. Tasks are individual items you create in Outlook's Tasks section.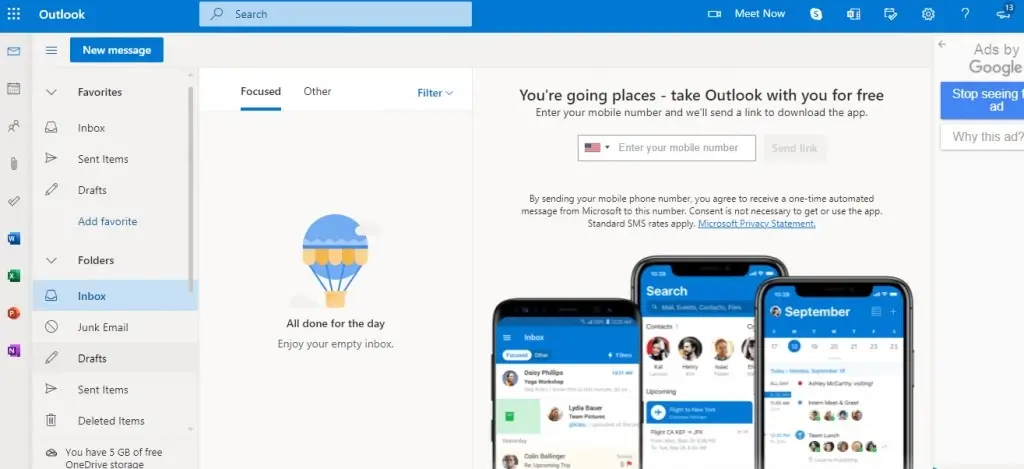 Why use Microsoft Outlook?
Most modern professionals use Microsoft Outlook to start and end their days because it is the industry standard for business email, calendars, and contacts.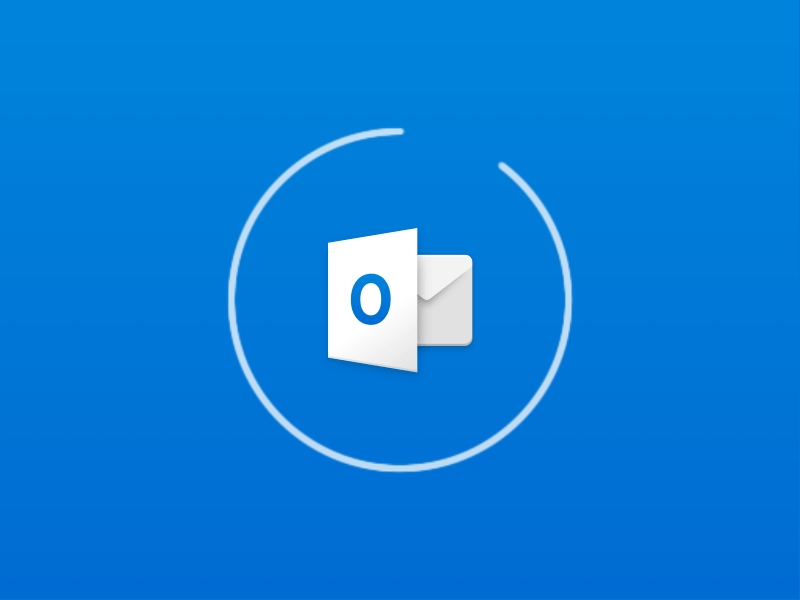 Research shows that 13% of listed companies use Outlook or Gmail for business purposes.
With millions of users worldwide using Outlook, there are many ways to make it run smoother. Follow this technical guide to know ways to boost your productivity using the outlook tasklist.
Learn more: Working Remotely? Follow These Tips To Enhance Your Work Productivity.
Improve Your Productivity Using Outlook Task List
In Outlook, a task is an item you create and track until completed.
Outlook is a beautiful time management tool, but many people are unaware of its full potential. The task or to-do list feature, in particular, in my opinion, is underutilized
Are you a natural list maker? Do you still consider manual list-making on a sheet of paper? If so, I recommend you shift to an electronic to-do list as soon as possible. I always support the to-do list as one of the best productivity tools.
Outlook task is considered one of the standard task lists provided by Microsoft. Here, I have outlined the benefits of using Outlook Task List.
Faster and easier user interface.
More flexibility with tasks and subtasks.
Include all of your tasks.
Simple to update.
Remind you of deadlines as they approach.
Simple to evaluate action items.
Easy to take with you wherever you go.
Assist you in staying focused on your goals.
Only one-time recording.
Sorting data becomes more effortless.
Inserting hyperlinks to online or local documents is possible.
How to set up Outlook Task List?
Many individuals make to-do lists on paper, spreadsheets, or a combination of paper and electronic approaches. You can merge your multiple lists into a single list in Outlook, complete with reminders and tracking.
You can utilize Outlook's Tasks pane to see what you need to accomplish when you need to do it and if you should have done it sooner.
Due dates are visible in the Tasks window list, indicating how well the whip is cracked and how near you meet or miss deadlines. A grey line appears across a job, and overdue tasks are shown in red when you finish a job.
Create a task in Outlook
Step 1: Select New Items, then Press Ctrl+Shift+K.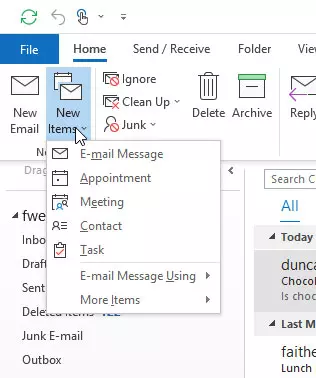 Step 2: Put a name for the task in the Subject field. Keep the name simple and fill in the details in the task body.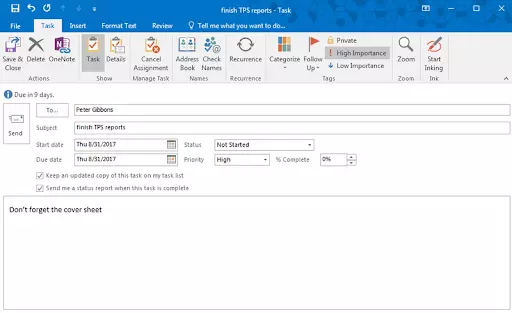 Step 3: Set the Start date or Due date if a specific start or end date is required.
Step 4: Prioritise the task using priority.
Step 5:Check Reminder and set the date and time if you'd like a pop-up reminder.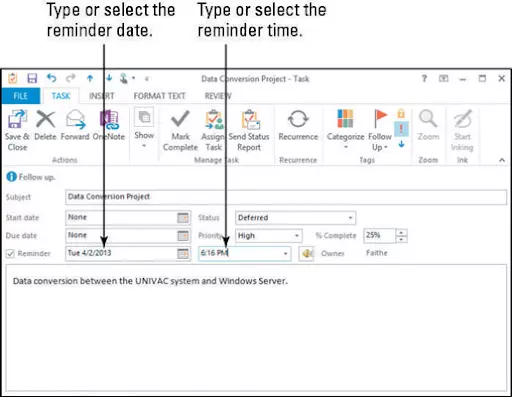 Step 6: Click Task, then Save & Close.
Handling and Managing Tasks
It would be best to be a strict taskmaster when managing the tasks in the Tasks box. Here are some tips on how to handle and manage tasks:
I am marking a task as complete: Tick the box next to the task name in the Task window. A line is drawn through completed tasks in Outlook.
Deleting a task: Select the task and press the Delete button or press Ctrl+D.
Editing a task: Double-click a task in the Task pane to open the Task form and make changes.
How Can You Make a Task List to Boost Your Productivity?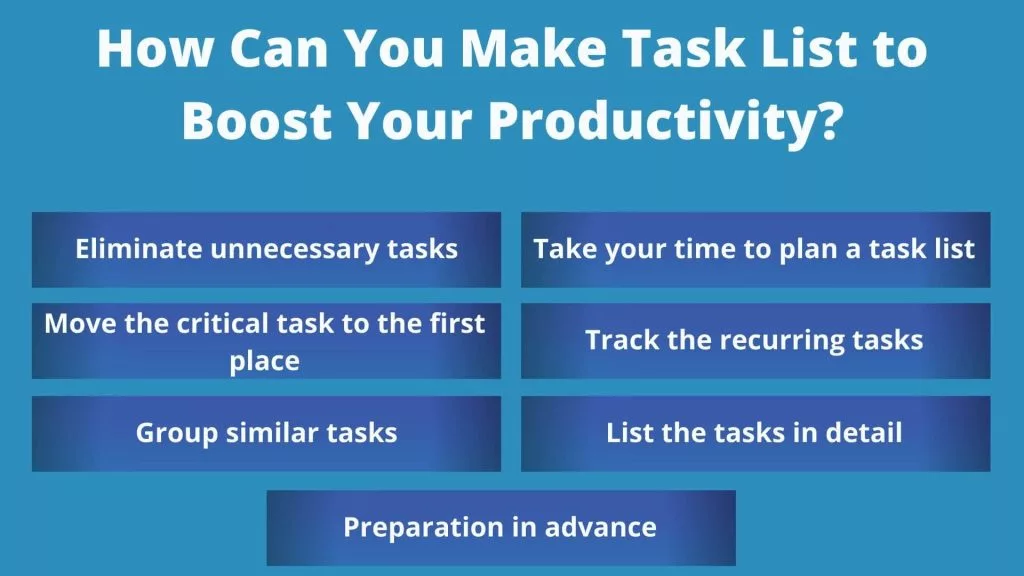 Do the following to build a list that you can accomplish the next day:
Eliminate Unnecessary Tasks
Making a task list helps prioritize tasks to complete works based on priority first. It eliminates unnecessary tasks to use that time for other tasks, which ultimately improves productivity. From the start of a project, project management tools can assist you in determining your priorities.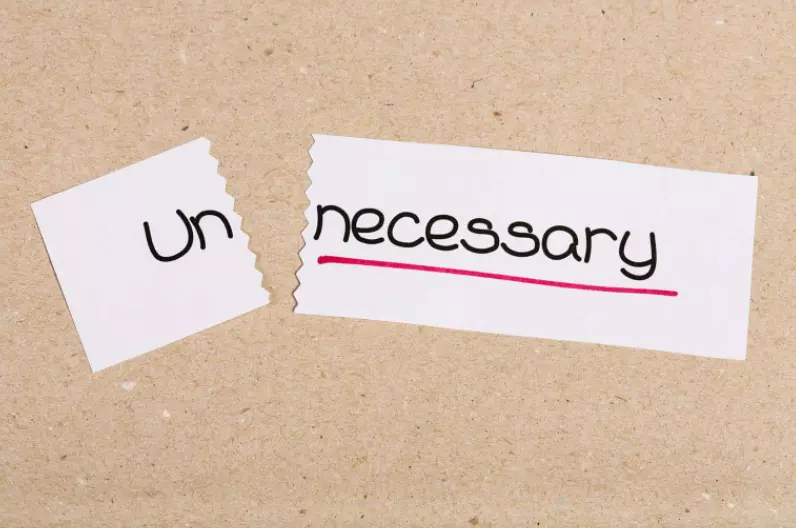 "The fault is not in our stars, But in ourselves, that we are underlings." – Shakespeare's
This means we have to see the deficiency in us, our work schedule, where most of the time is wasted. If we organize our tasks priority-wise, time management is convenient, not only possible.
Learn More: How do employees waste their time by performing pointless tasks?
Take Your Time to Plan a Task List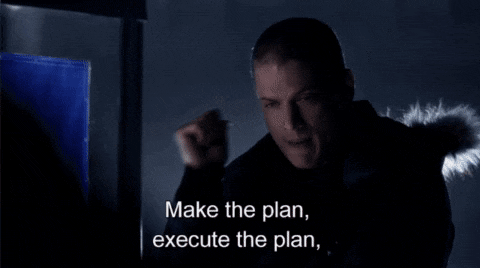 Please spend some time planning your task list rather than rushing through it.If necessary, isolate yourself from the planning process by going to another room in your house (or even going outside). It allows you to think over the chores before adding them to your to-do list.
Move the Critical Task to the First Place
Ensure the essential activities are at the top of your to-do list while planning your day. As a result, you'll be able to do those tasks as fast as possible.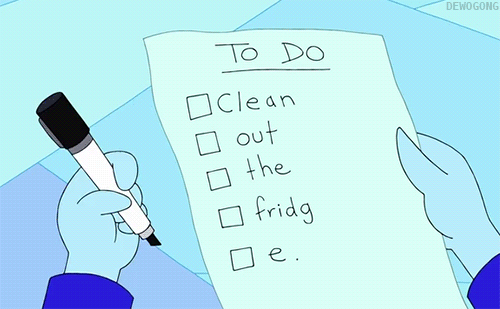 Completing essential tasks at the beginning of your day helps reduce pressure and stress, and it reduces the unnecessary burdens from your head so you can be productive all the time.
Learn More: Best Ways To Beat Procrastination and Start Working
Track the Recurring Tasks
You may have a list of recurring tasks, but do you know how long they take to complete?
If you don't, make sure you keep track of your time to figure it out. It helps you plan your day better, and it helps you figure out how much time-specific tasks are needed to complete.
Learn more: Follow This Word Class Technique To Deliver Your Task on Time.
Group Similar Tasks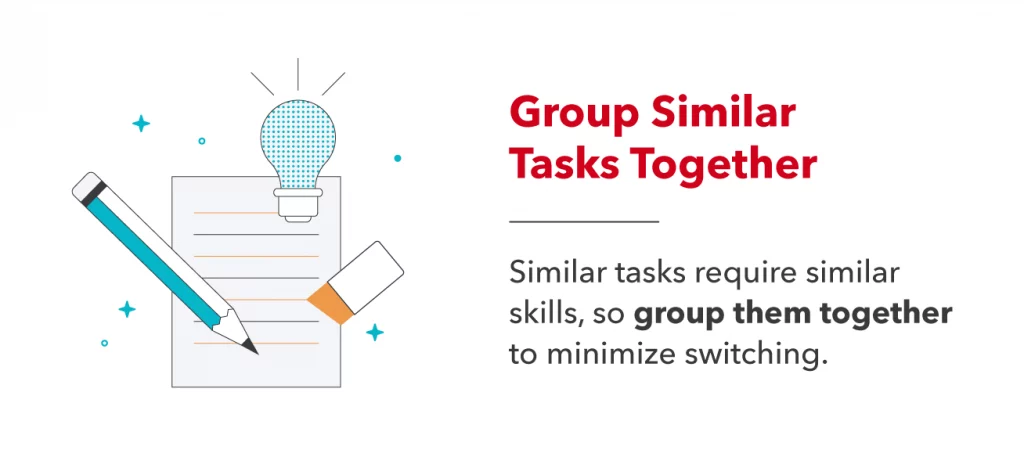 Look over your to-do list to see if any tasks can be completed in batches. You'll be able to complete items off your to-do list faster and more efficiently, and it saves your time to be spent on similar tasks.
Consider the following scenario: You have five items on your shopping list, and instead of making one trip to the store to buy them all, you make five different journeys to the store, each time buying one item.
List the Tasks in Detail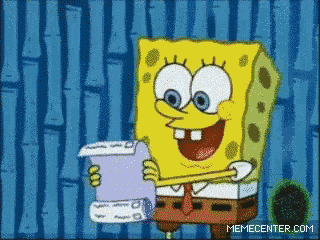 You have broken down tasks like "shopping" into smaller components before adding them to your list. The smaller the tasks, the more quickly they can be completed before the deadline.
It helps make you lucid about your task and saves you valuable time.
Preparation in Advance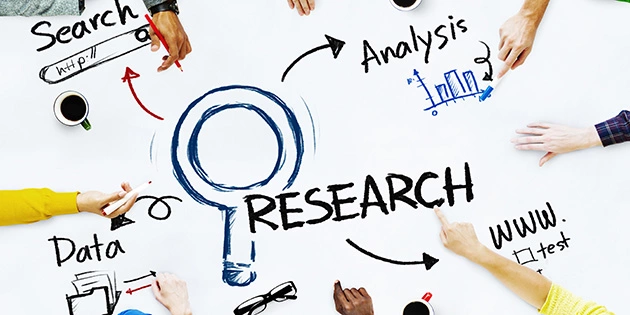 After listing a task in the Outlook task list, make sure you prepare in advance for better efficiency and speed. It reduces errors in task completion and saves time during real-time operation.
For example: If I have to build a website on Sunday. It is better to sketch the outlines on Friday and prepare the necessary tools and devices, and it will save time easily to complete the listed tasks in time.
Conclusion
Using an Outlook Task List helps save valuable time and improves your consistency in getting things done on time. You should not have to rewrite task lists again and again once it's been recorded.
You can change the date and priorities to make task lists and current lists, and it helps you plan your complex tasks in detail.
Using an Outlook task list, you will be able to insert Tables with detailed action plans for each task. It saves valuable time researching facts and figures, enhancing your productivity and overall time management.
FAQs Regarding Productivity Using Outlook
What's the difference between tasks and to-do lists in Outlook?
A task is an event created in Outlook's Tasks area, and a to-do list is a list of future events that includes everything from the Tasks list and other items you've marked for action, such as email messages you've received flagged for follow-up.
How to use Microsoft Outlook to improve productivity?
Create folders for your emails.
Use Outlook's simple email templates
Make a file for important emails, calendar events, and notes on your desktop.
Arrange for an email to be sent at a specific time.
Make emails appear to be in a conversational format.
Accept the web-based future of Outlook.
Create a calendar event using natural phrases.
Filter out emails from certain senders.
Keep track of important information with sticky notes.
Modify your desktop notifications so that you only get notifications for the most important messages.
Why should you not check your email in the morning?
We should not check our email in the morning because it makes us act in a rush. It is bad for our psychological health to be reactive in the morning.