Best Employee Productivity Tracking Guide
Best Employee Productivity Tracking Guide
For every organization, employees are the most important and valuable assets. Employee productivity determines the success or failure of a company.
So the right person should be selected to increase productivity and achieve organizational goals.
The organization should choose the right and suitable candidate for the job having skills, knowledge, and experience to work in a team.
While talking about measuring an employee's productivity, there are apps and tools that you can use to monitor and enhance your employees' productivity.
It becomes even more important to monitor your employees during a pandemic as they work from their home under your supervision. With the help of employee monitoring tools, you are able to check progress remotely of the project. Also you can estimate how long a project will take to complete.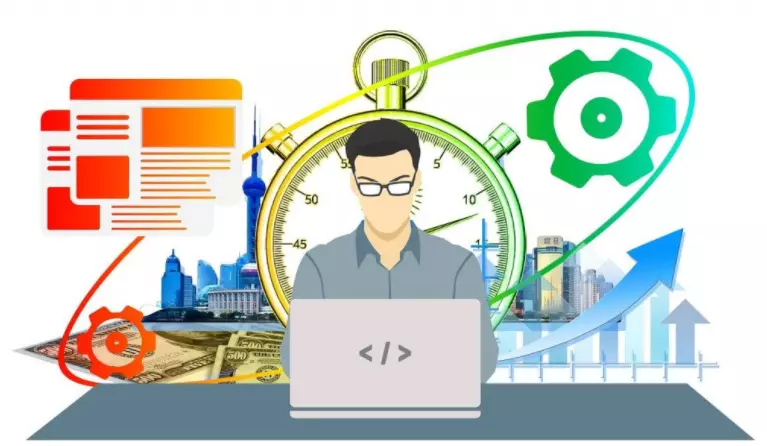 The employee must have adequate time management capacity for providing the most extensive output of the product.
You can follow some of the below tips to monitor and enhance the productivity of your employees.
What is employee productivity tracking?
Employee productivity tracking is a process of retrieving data about employees' work activity during the work time. There are many ways to track productivity but ultimately every method delivers a bunch of data based on which we can process information about employees' productivity.
Tracking employees' activities like the time they work per day and active participation in the tasks during the work time gives valuable insight on the productivity of employees. Various automated software helps us to get data on the employees' work time and make analysis on their productivity.
Essential Tips to Enhance Employees Productivity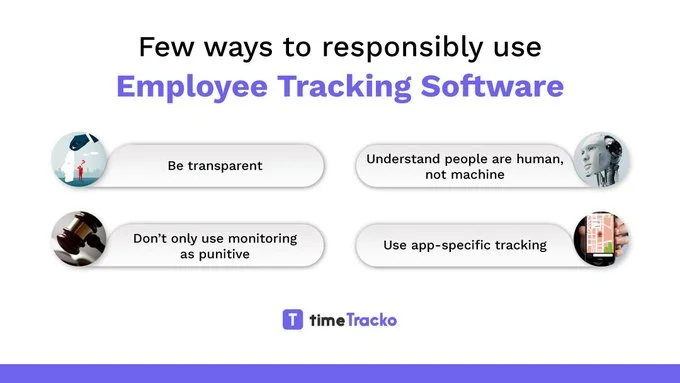 It is a fact that higher productivity results in lower unit costs. Tracking the employee's performance is very important as it determines the success or failure of any business.
The minimization or maximization of productivity depends on employees because when employees work with complete dedication, they can have more quality goods and services.
You can follow the below tips to improve productivity and enhance the performance of your employees.
Using Work Collaboration Tools
Lack of collaboration among team members often results in unproductive hours for employees.
Many employees do not understand their duties well while working in a team. They remain unproductive, and their valuable time is wasted in research, even for a simple task.
There should be proper collaboration and communication between the team members using various work collaboration tools like slack, google meet, zoom meeting, etc.
Team members can collaborate with the above tools' help while working on the same project, leading to better performance.
For More:
Best Work Collaboration Tools You Need to Use
Equal Division of Work
The unwanted burden of additional work on employees results in unproductive and a lack of quality in work. So the task should be limited for all the team members according to their skills and qualification.
The division of work is done in the form of a to-do list. The task should be specified hierarchically based on the qualification of employees.
Therefore, assigning little work should be done for better quality and making the employees productive.
For More:
Best To-Do Apps To Plan Your Work
Check the Working Environment
The environment where employees work must be peaceful and comfortable to boost productivity.
The company should focus on an employee's preferences and add equipment and assets regarding employees' choice by creating meeting spots, opening layout, etc.
If employees cannot give the expected output, you should communicate with them and check if there is any lack of resources that resulted in their poor performance.
Some employees prefer working in a team while some give the best output while working alone.
Thus, you need to monitor your employees' work and productivity while working under your supervision.
For More:
Maintain Your Healthy Work Environment With These Tips
Check Work Deadlines
As a manager, you must check whether your employees are meeting their deadlines or not. Once the work is assigned to an employee, you must ask them about their timeframe to complete the task.
If an employee cannot submit the work within the time, you must check the problem that caused the delay. Also, you should know if your employee has time management issues.
If there is a delay in delivering the work, productivity minimizes, causing the company's loss.
The employees should adequately estimate how long it takes to complete the task for them and keep deadlines.
For More
Why Time Management is Importance At Work
Check the Updates Regularly
The employees should know their weaknesses and strengths to boost productivity.
You can check the work and provide them feedback about mistakes so that they can perform work efficiently.
The employees want to show their work for proper feedback regularly. You should also motivate them and guide them properly by providing updates about work.
You must appreciate them for performing better work to boost their productivity.
Communicate and Provide Constant Feedback
As a supervisor/manager, you should directly communicate with your team to share and provide feedback to employees is essential to improve productivity.
There should be clear communication among the team members to complete the project according to the plan.
You should motivate them as some employees may think that you don't trust them to work independently, so they are being monitored.
When they know the employee productivity tracking system, they will pay proper attention to work and corporate implementation.
At the end of work, provide them appropriate feedback based on the data you collect from the tracking system.
Fore More:
Tips for Establishing Effective Communication in Remote Team
Benefits of Tracking Employee Productivity
1. Work More Effectively
People tend to waste a tremendous amount of time in the workplace. Some people are so addicted to social media that they waste too much time on social media and personal activities rather than working.
So, when their work is checked, they will focus on work and stay disciplined. You don't need to check the productivity and data every 5 minutes when you monitor their work.
2. Increase the Revenue and Profit of the Organization
A disciplined employee is more productive and performs more work. Thus, when you start checking employees' productivity, the production in an organization increases, maximizing revenue and profit and completing the project on time.
Time tracking apps provide you data that shows precisely how much time your employees spend on a specific task.
You can download the data and send it to the team members and the report, which compiles them to submit the work within time.
3. Plan Resources Effectively
Time tracking is most useful for the company that helps in resource planning. Setting the time tracker, you can know how much time your employees need to complete the task and plan for more work based on the record.
Thus, it will be easier to plan resources for maximizing productivity.
4. Keep an Eye on Remote Employees
It is estimated that 60% of employees will be working remotely in a few years. Employee monitoring makes managing remote workers easier since managers can follow the progressive task completion.
They hire the employee based on a progressive task. So, time tracking applications help organizations keep an eye on their products to ensure that everything goes according to the plan.
On the other hand, some employees are looking to self-tracking their timely activities that work remotely for their productivity.
For those workers, daily activities can be tracked through excel by using a progress tracker.
You can prepare a weekend to-do list by setting the deadline to measure productivity. This way, it will be easier to manage time and focus on work.
Various tools can be helpful to know what time your employees start and stop working each day.
Best Employee Productivity Tracking Tools And Software
Here you will find the various platforms to track employees' work and productivity below.
1. timeTracko (Recommended Tool)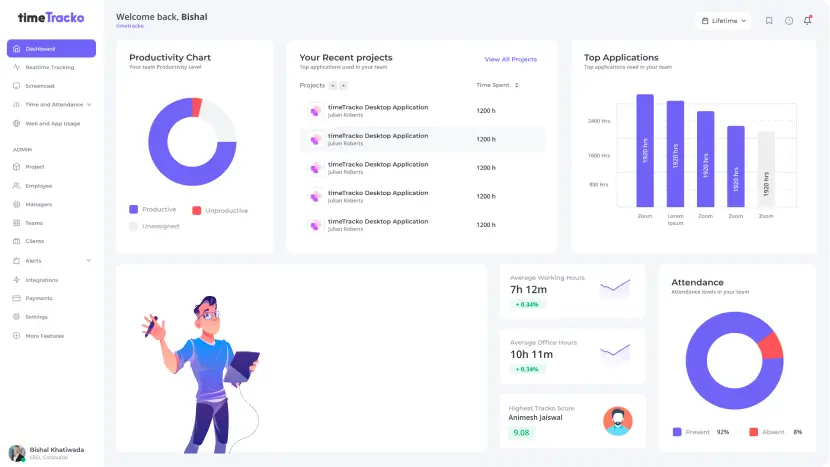 timeTracko is an all-in-one time tracking and productivity application that an organization uses to track employees' daily time on assigned tasks.
timeTracko is a most effective tool for freelancers, small to large enterprises, and remote employees that help boost productivity and deliver the output quickly.
Once you install the application, you can use it on your desktop. You should clock in a while starting work and clock out while ending.
You can use break time and some private time if you don't want to monitor your activities.
The employees' productive and unproductive hours are evaluated quickly within a single feature.
It sends several screenshots of your URL, and the manager can track the applications you are using. There is also an attendance management system to keep the record of employees.
Different key features of the timeTracko are as follows
Automatic time tracking.
Employee monitoring.
Screenshot modes.
Measure productive and unproductive hours of employees.
It exports online timesheets.
It has an idle time alert and approval.
It supports intelligent reporting and employee scheduling.
Pricing of timeTracko are:
timeTracko is completely free. It offers:
Free plan with all premium features for unlimited users and no timeliness.
No credit cards required.
2. TimeDoctor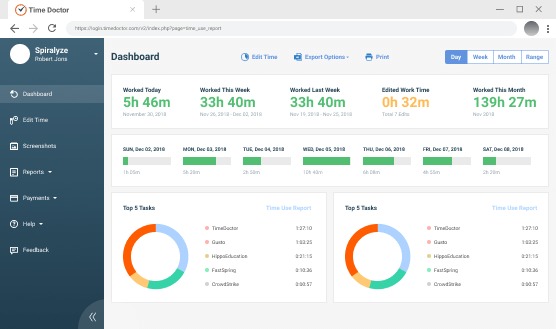 Your team's time is much more important than where your business spends money. You can make more money, but time is gone without being productive.
Thus, a time doctor is an application that gives you advance time, and you will know exactly where you and everyone from your team members are spending time.
Large companies like Apple, Verizon, etc., use a time doctor to boost employees' productivity, automatically tracking the time spent on specific tasks.
Features of the time doctor
Access real-time report of the work
Manual time tracker.
Automatically track the employees' time and work.
Reduce the distraction of employees while working by monitoring and not allowing them to engage in private activities.
Provide optional screenshots to know what your employees are working on.
Boost productivity as employees are under control, and they give full attention to work.
Pricing of time doctor
Basic – $7 per month for one user
Standard – $10 per month for one user
Premium – $20 per month for one user
3. Clockify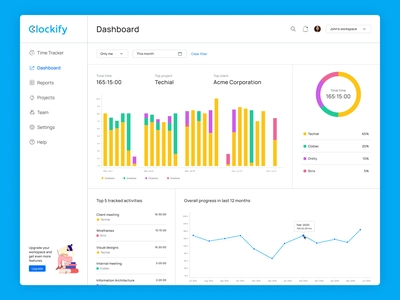 Clockify is a free time tracking software application that enables team members to track their time on projects and analyze their productivity.
With the help of clockify, you can track unlimited users about their reports, timesheet, working hours, project progress, schedule, etc.
It is the right time tracking software with unlimited users. You can use clockify on mobile, desktop, and web applications from everywhere to improve your productivity.
Clockify locks all the timesheets using an automatic lock system, and only the admin has permission to view the entries.
It has several free, plus, premium, and enterprise packages. Those who need a simple time tracker can use it for free.
The user who needs to set user permission can use the plus package, generally paying $9.99 per month. The premium package is for the team that needs more robust features and pays $29.99 per month for the premium plan.
An enterprise plan is for an organization that needs complete control over data. Its pricing policy is $9.99 per user per month.
Features of clockify
Idle detection.
Start or stop the timer automatically.
Project tracker.
Provide reports and timesheets.
Simple and user-friendly.
Timesheet reminders.
Pricing of clockify
Plus – $9.99 per month
Premium – $29.99 per month
Enterprise – $9.99 per user per month
4. Desktime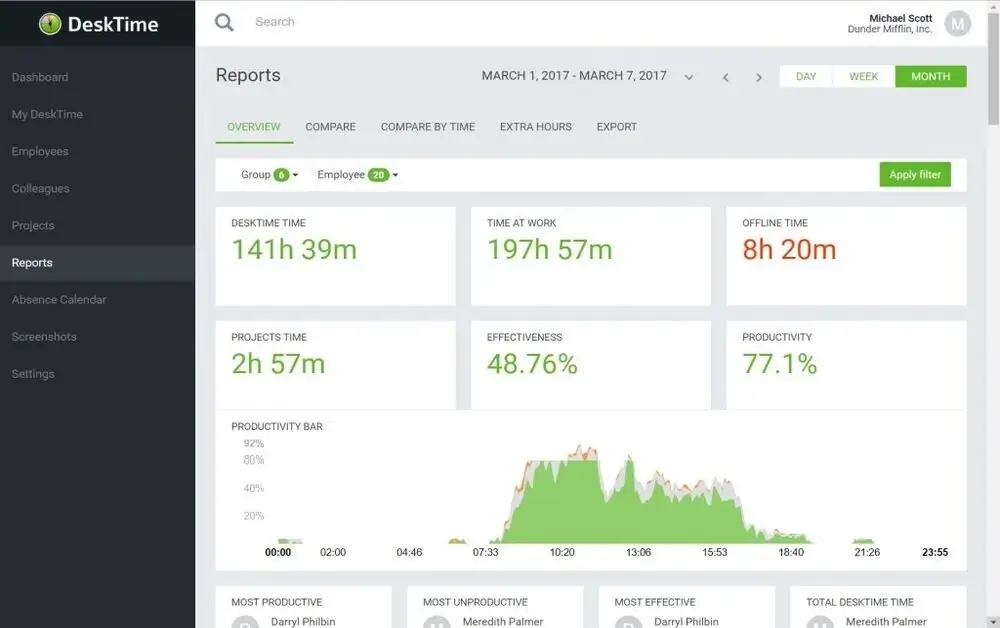 Desktime is used as time tracker software to maximize the team's productivity. Desktime automatically works in the background once you turn on your computer.
It also works offline; therefore, it is very significant to track the time spent by your employees at work.
Once you install the software, the time spent on the computer, website, and desktop apps is automatically tracked without any manual process.
Each app and website is divided into three categories, i.e., productive, unproductive, and neutral.
As time is tracked, the different websites and applications we use are filled with varying colors regarding its productivity.
It shows the overall score of productivity. You can also see how much time you spent on social media, email, work, etc.
Desktime even helps you make a better decision about how you want to spend your time working on the computer.
Many companies use the software to check the actual time spent by freelancers, hourly workers, and professionals on the assigned tasks.
Features of desk time
Project time tracking
Productivity measurement
Screenshots capture
Real-time monitoring
Pricing of desk time
Pro – $95 per month
Enterprise – $190 per month
Premium – $124 per month
5. Hubstaff
Hubstaff is a comprehensive software application that functions as a remote employee tracker.
For productivity measurement, employee monitoring applications can keep employees' status whether employees are dedicated to the work.
Hubstaff is a software used for employee monitoring and URL tracking with several optional screenshots.
After installing the application, you can perform various activities like adding notes, selecting team and project, and navigating to the app's dashboard.
The user should start and stop the timer while arriving and leaving work. A convenient mobile app can provide GPS data for companies with workers on the move. You can also connect your Hubstaff to several popular payment websites.
Hubstaff can automatically import your timesheets. It is much more productive for virtual staff, freelancers, and contractors worldwide.
It helps aggregate reports and ensure that people are getting things done more efficiently.
Features of Hubstaff
Monitoring productivity
GPS tracking
Online timesheet
Time tracking with screenshots
Pricing of Hubstaff
Simple plan – $5 per month for one user
Premium – $10 per month per user
6. Toggl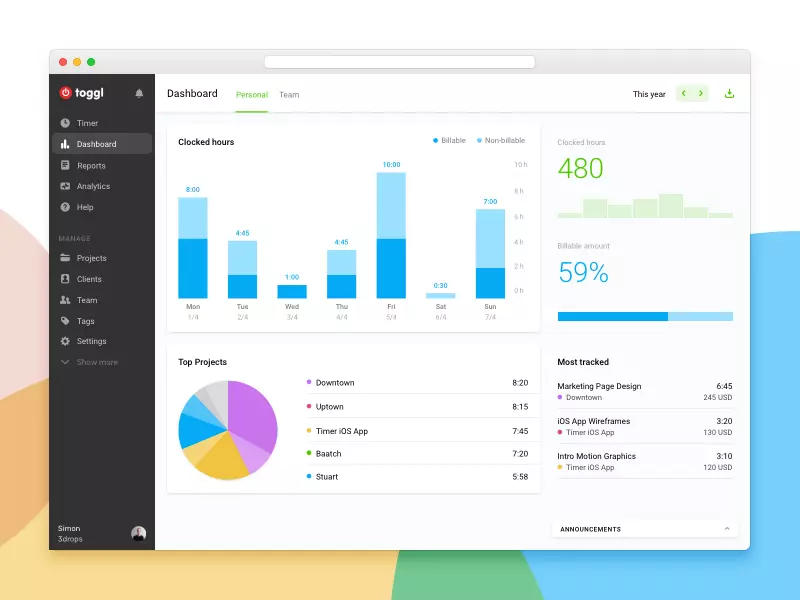 Toggl is a time tracking software that is free to use. It is the simplest time tracker used in almost all companies.
It helps to track how much time an employee spends working. With this time tracking app, you will know how much your time is worth.
Using toggl, you can plan any task to track the time spent on a specific work.
Toggl is used free for tracking only one user. It has limited its user only up to one. If you have more than one user, you need to sign up for a paid plan that starts from $10 per user monthly.
With the help of toggl, you can track your time, categorize the time, print PDFs of your time report, and handle it to your client that determines your productivity. You can also run stories that clearly show where your time is being spent.
The tool can export any report in any format with your requirement. Small and large companies track the task and project through manual entry or interactive task timer.
It includes more feathers like project dashboards and priority technical support.
Features of toggl
Free Time tracking
Boosts profit
Cross-platform
Make smart choices
Pricing of toggl
The starting plan costs $9 per user per month.
Premium plan costs &18 per user per month.
Enterprise plans have custom prices.
7. Timely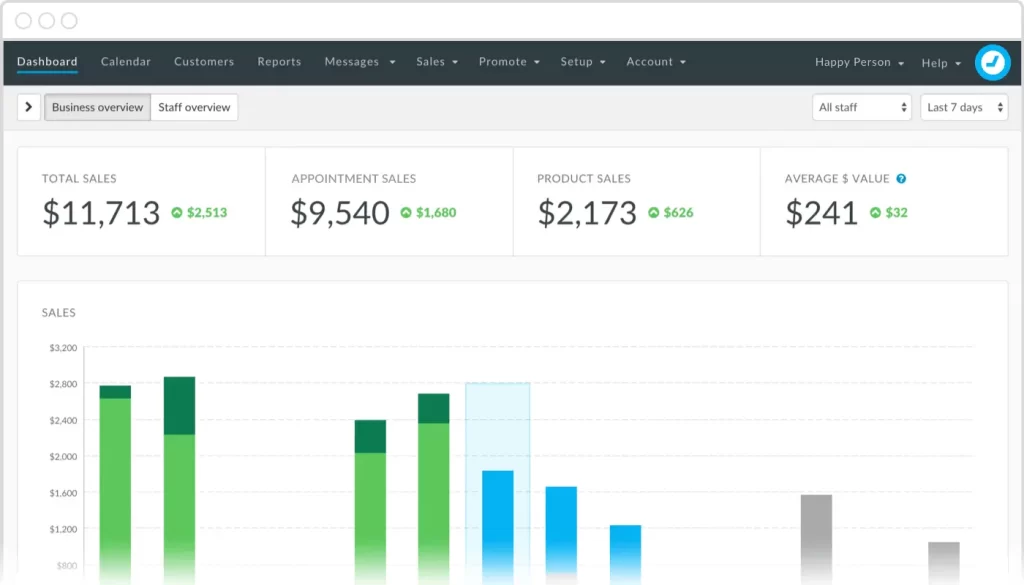 Timely is one of the total time tracking apps that are used all over the world. It creates a record of all the applications you are using and your time on a specific task.
It gives some privacy to users as it avoids providing screenshots. It provides timesheets and allows project tracking within a single dashboard.
It works in the background and manually to track your time for your work hours and team.
You can see all the activities you have engaged in projects from last month and last week or days.
After you create an account on time, the memory is available where you can keep a record of your team.
The admin can keep visibility on everyone's work with a real-time dashboard and synchronized schedule.
You can also know the capacity of your employee, their weakness, and strengths.
Features of timely
User-friendly.
Automatic backup and booking system.
It can import user's records and data.
Keep teamwork visible.
Pricing of timely
One user – $15 per month
2-7 users – $30 per month for two users
8-20 user – $200 per month
8. HourStack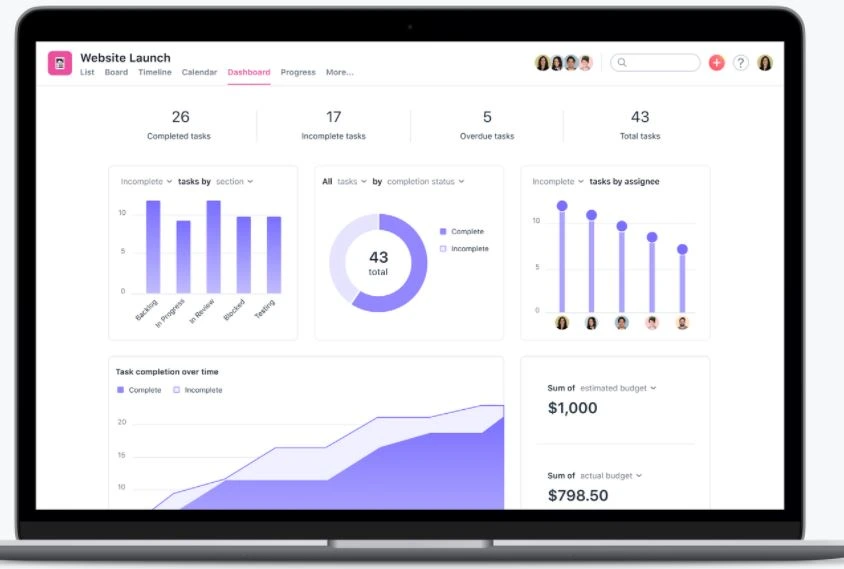 Hourstack is a calendar-based time tracking application that offers powerful and flexible reports. It can be used easily from laptops, mobile, desktop, etc., to measure productivity.
It is a simple tool that helps manage your time and maximize time efficiency with allocation and time tracking daily.
The user should connect an hour stack with an Asana and signup for an hour stack account to get started to utilize your time and maximize productivity.
The users are within complete control and supervision, which allows them to focus on more important things and shift the workload to optimize time spent on given tasks and projects and reduce the workload.
Features of Hourstack
Setting and shifting their schedules.
Drag and drop tasks.
Accurate time track across the task and project.
Manage multiple workspaces.
Utilization of time and improve efficiency.
Pricing of Hourstack
Personal – $5.60 per user per month
Professional – $12 per user per month
Enterprise – Custom price
9. WebWork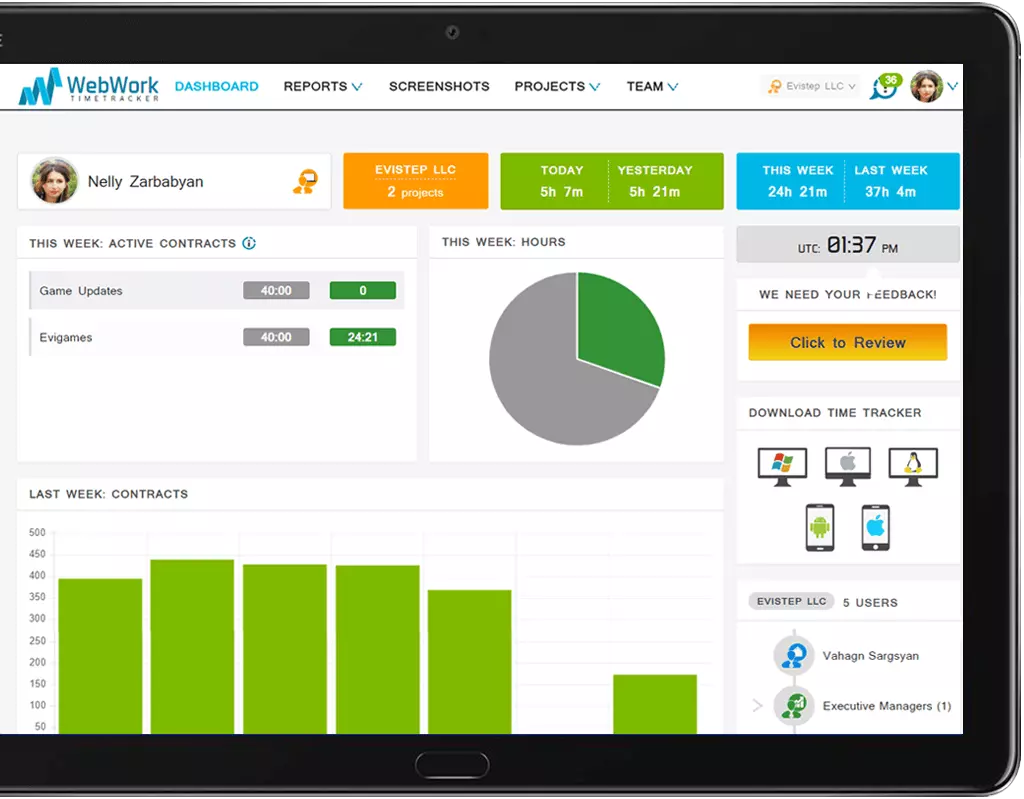 Webwork is a free time tracking and screen monitoring software. It is beneficial for the owner or manager of a team.
After installing the software, you can give a name to your team and invite the team members. The group section is for managing your team better for employees' productivity.
It mainly tracks the time and screenshots, export timesheet reports, billable contracts, and generates invoices.
Webwork boosts your team's productivity using several features like screenshot monitoring, website, and app usage tracking, integration, powerful reports, mouse activity tracking, etc.
Features of webwork
Accurate Time Tracking.
Screenshot modes for employee monitoring.
Activity levels, i.e., tracking the activities of employees.
It allows different user types with additional permissions.
It provides the facility of timesheets and statistics, online reports, and exporting the project reports.
Full time available for customer support and solve any issues 24 hours.
Pricing of webwork
It costs $2.99 per user per month.
How do you track employee productivity?
You can track employee productivity by monitoring your work. If you are working on a desk with computers, you can use time monitoring software, like timetracko and if they are moving around we can track their mobile using geolocation fencing features.
Can my employer track my productivity?
Yes, your employer can track your productivity. They can use monitoring software in your computer or mobile devices. But, they have to receive a consent from you before using any software. And, if you are working in a company you have an obligation to agree to their processes. Just make sure your personal data is not compromised.
How do you manage employee productivity?
There are many methods to inspire employees for productivity. There are few ways to ensure employee productivity. They are as follows.
-> Implement work collaboration methods
-> Divide workload fairly
-> Maintain healthy work environment
-> Evaluate work deadlines
-> Update on the work progress
-> Communicate and provide necessary feedback