Performance Management for Remote Employees: 21 Best Practices
Performance Management for Remote Employees: 21 Best Practices
Many employees prefer to work from home if they have an option as working from home is more convenient. Employees feel less work pressure while working remotely to create their work schedule and work in a peaceful environment.
Most employees mention that when they work from the office, they get distracted by their colleagues' gossip and help others instead of doing their work.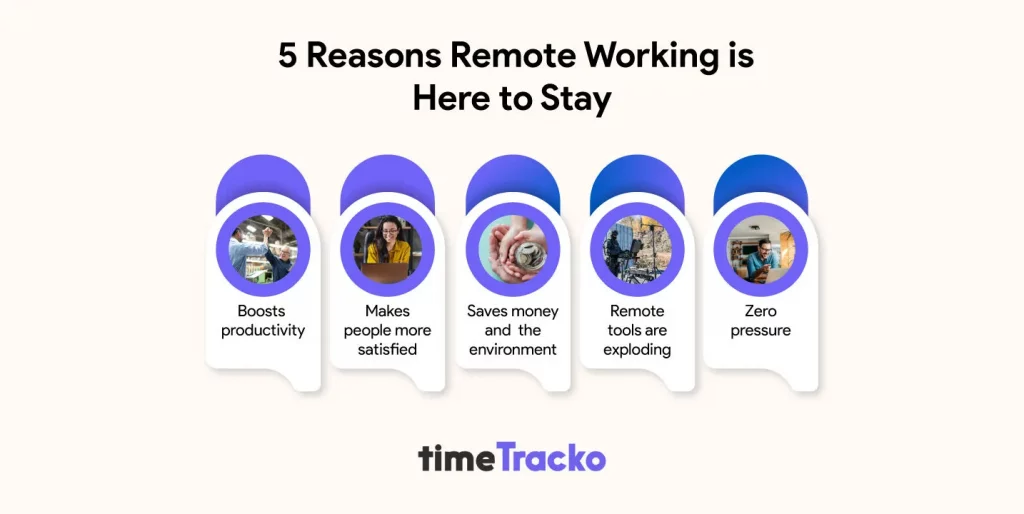 Also, in big cities, employees prefer remote working to work from the office as they have to face traffic hours to reach their office.
They feel that half of their energy and time reduces while reaching office after colossal traffic and hurts their performance.
What Role Does Performance Management Play in Remote Work?
Performance Management is similarly the coordination between the employers and the employees. They have to work with each other, understanding and fulfilling the expectations for better coordination.
Performance management systems have transformed from home to remote practice. Now, most employees are used to working remotely and are habitual to it.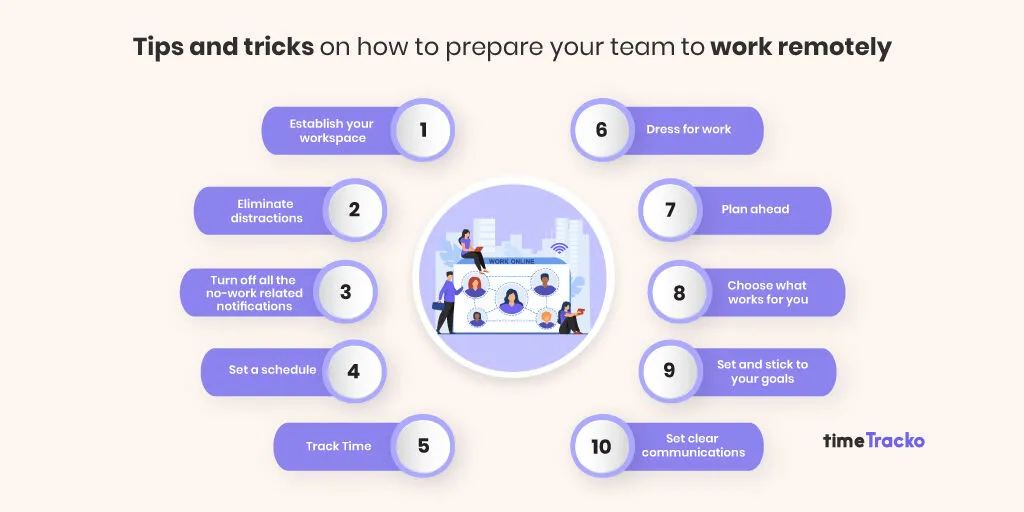 Remote workers find difficulty in a few prospects, but most stresses are relieved because of the remote work experience. Mainly the time factor has improved in their lives as there is no commuting to work.
They are in constant fear that they are losing their grip on the team, affecting their thought, perception, and belief.
However, with the advancement of apps and technologies, trust has been built among employers and employees. Employers can view employees' work performance in real-time and manage employees efficiently.
Employers can also reduce their management pressure, costs and hire employees at a low cost.
To maintain work performance while working from home, employees need to make their own rules and follow some work practices. The employer, however, has to learn to manage with a new mental model and understand the mark of time.
What is Understanding with Remote Employees?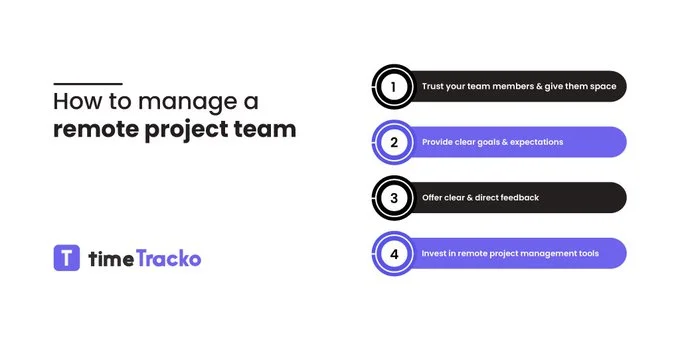 It is quite clear with a literal answer. Understanding is to be complacent with the work that employees deliver.
Employees are insecure about their job security and career, and it has put mental pressure that has demotivated their enthusiasm for work.
Every day waking up and doing the same thing without anyone to talk to creates a sense of imprisonment. They let you work out, play games, and socialize even in prison.
There are many disturbances to the employee living with their family, again a performance reducer.
The children are always present at home, which brings extra noise and extra need for pampering, bringing extra tiredness. There are added tasks for medical checkups and vaccinations.
After all the personal jobs are fulfilled, the employees feel compromised in their office work. They feel guilt but cannot choose between job and family, which is unethical.
So, it solely depends upon the employer to critically understand the employees' performance issues and reach out to them. They should find a solution with flexibility and show utmost understanding. Only then does the remote performance improve?
Things To Do To Manage Performance In Remote Work
For Employees: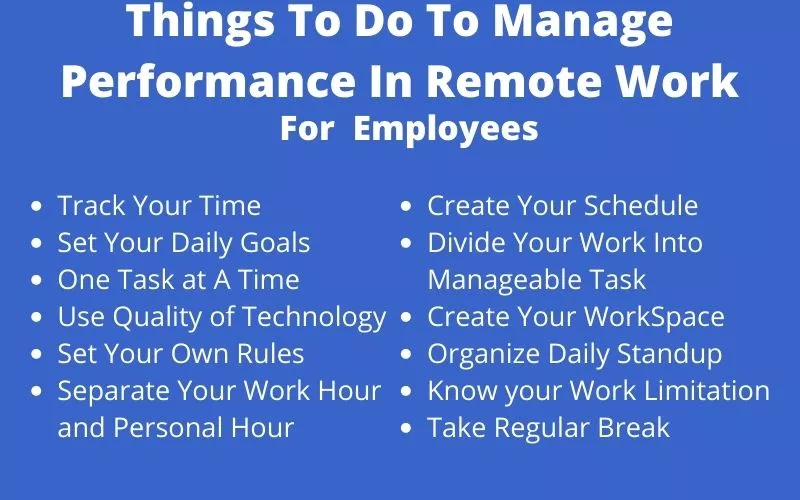 1. Track Your Time
Recommended Tool: timeTracko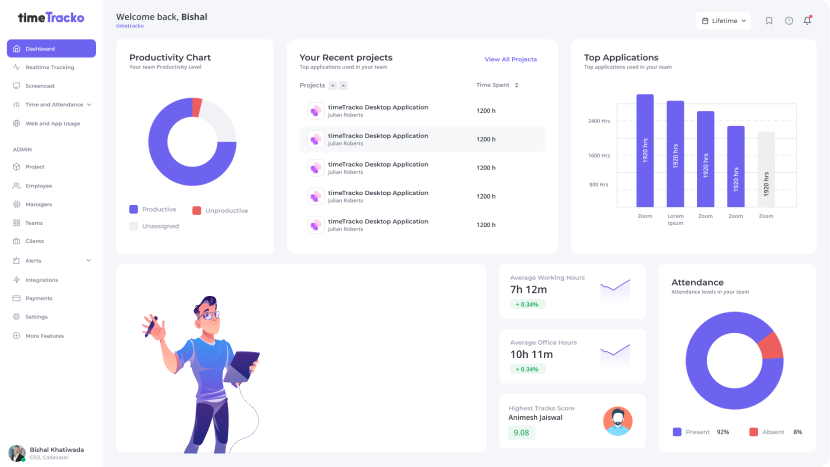 One of the essential elements for corporate houses is time tracking employees without disturbing them.
Most corporate houses use time tracking software to get a clear picture of employees' activities during their work hours.
Time tracking apps ensure employees are paid based on their work performance and that no one is underpaid.
These apps also help you manage projects, view project status, employees working on projects, and more.
Another reason is that these apps help you manage your team and provide work transparency. You can create bills based on the total hours worked by employees and share them with clients.
For remote employees, it helps to build trust among employers and employees. It improves employees' work performance and ensures employees are more focused on their work.
2. Create Your Schedule
Recommended Tool: Trello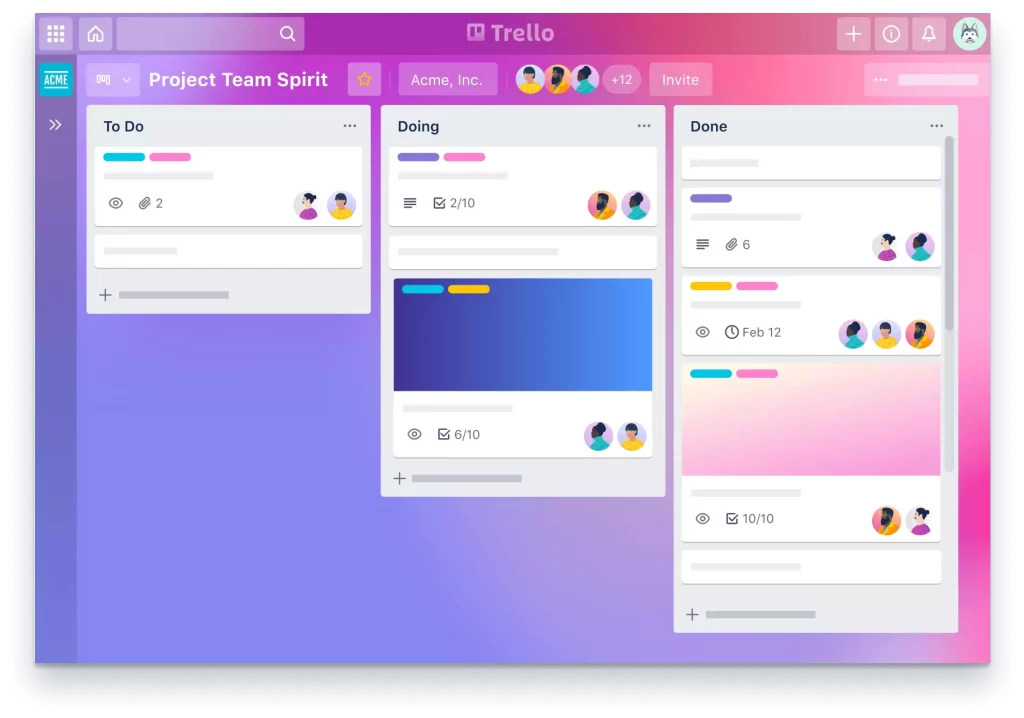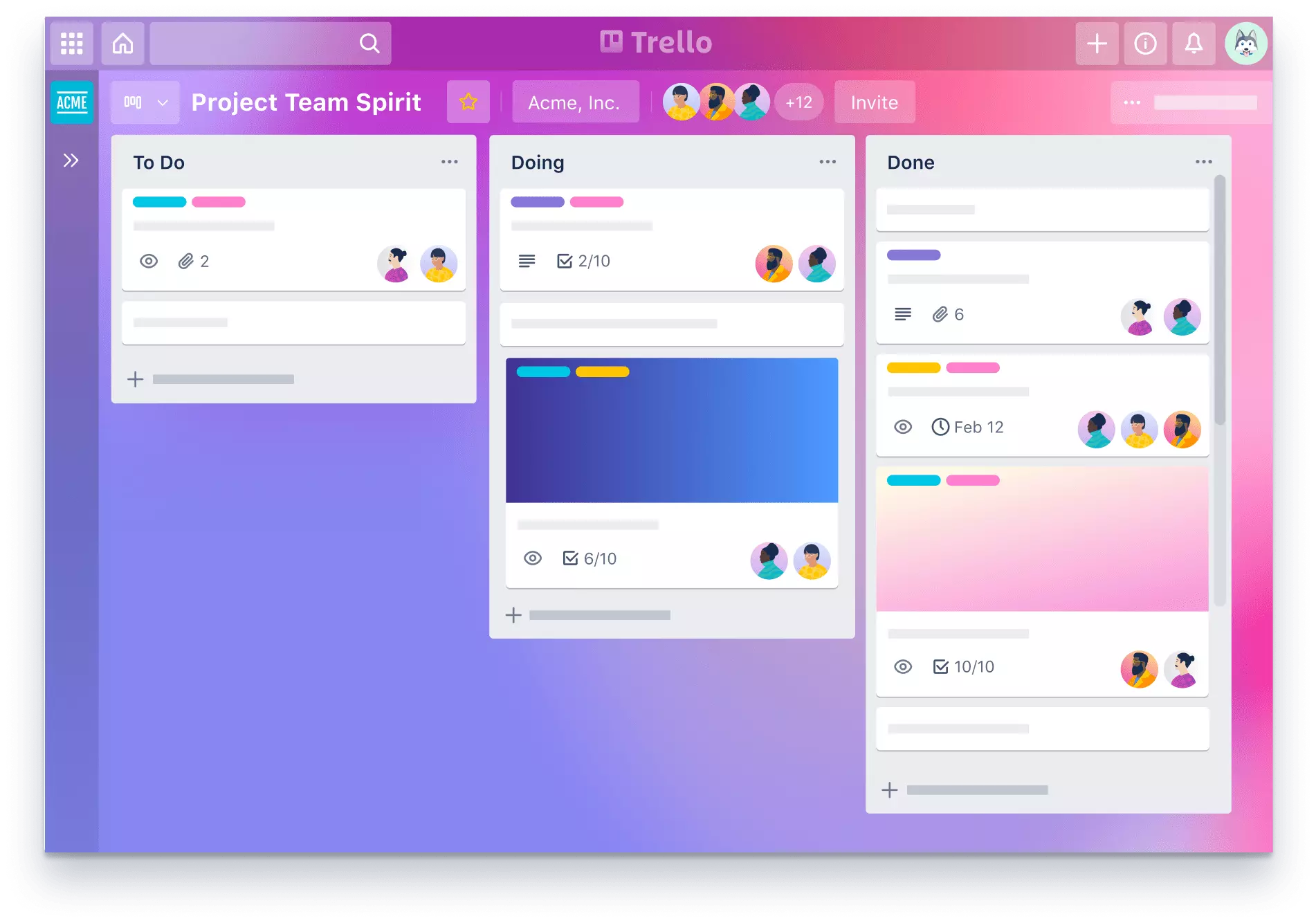 While working from the office, you will have a specified work schedule. People are more productive when they work at a specific hour.
When employees set specific hours as their work schedule, they are more focused during the time. By creating a work schedule employees can balance their work life and personal life.
It would be better if all the remote team members set their work schedules simultaneously. It ensures that employees will have prompt communication and solve any problems quickly.
For example, A team member sets their work schedule from 7 am To 3 pm, and another member of the same team sets their schedule from 4 pm TO 11 pm. It will be difficult for team members to have prompt communication in such a situation.
3. Set Your Daily Goals
Recommended Tool: Evernote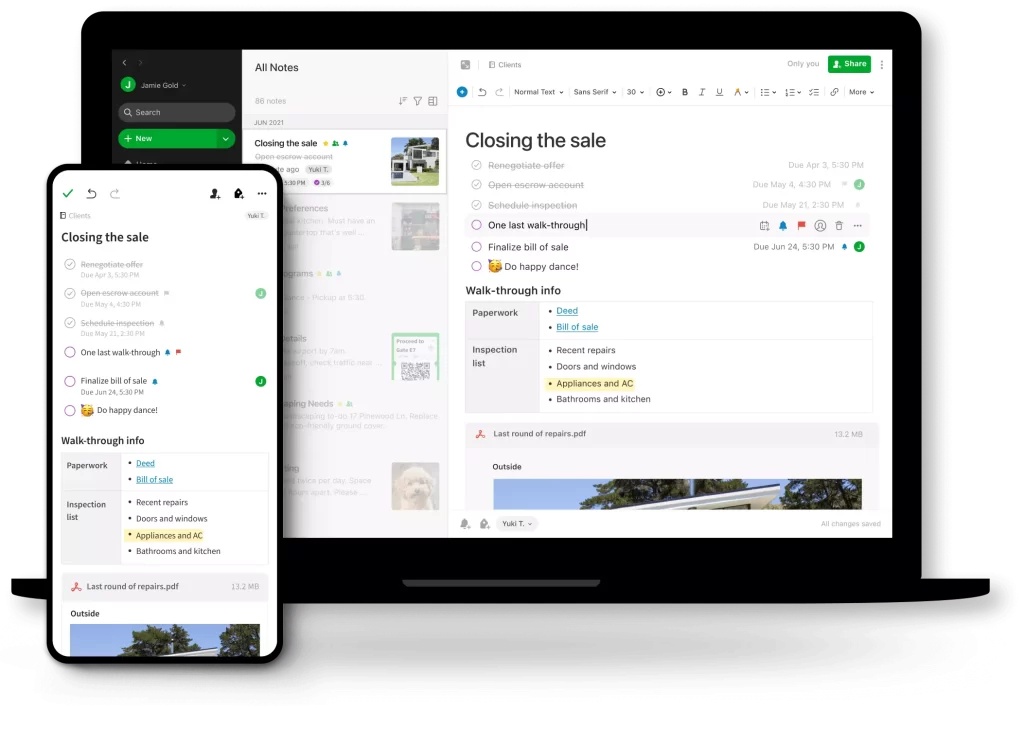 Goals are both long-term and short-term; usually, we set long-term goals and forget our short-term goals. However, we need to complete our short-term goal to fulfill our long-term goal.
Every employee can set their short team goal, usually daily and weekly.
When employees start any tasks or projects, they need to create a daily goal to complete. It makes employees more efficient and improves their productivity and work performance.
Moreover, by setting daily goals, employees can manage their projects and complete their projects faster.
4. Divide Your Work Into Manageable Task
Recommended Tool: ClickUp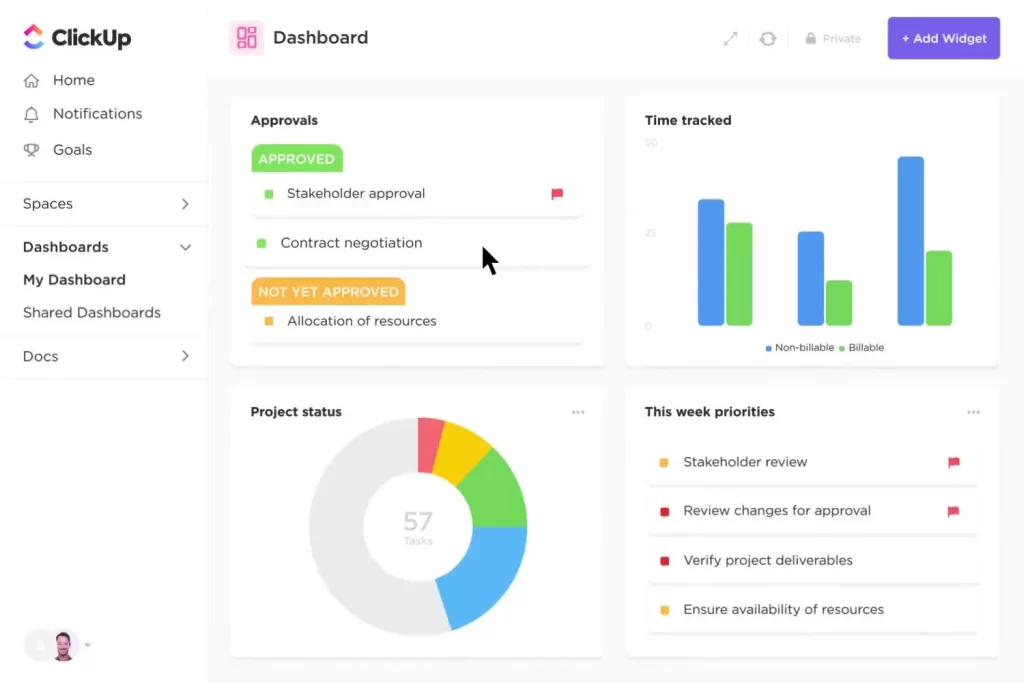 Usually, you need to complete lots of tasks to complete a project. It can be difficult for you to assign a task for employees when they are working remotely.
Managing your task reduces stress for employees to complete their work and stops employees from procrastinating.
You need to break your project into different tasks and assign tasks to team members. You can also prioritize your tasks and schedule them according to their priority.
Employees should ensure that they complete urgent tasks first and then move to less critical tasks.
It would be better if employees break their work based on hours. When employees complete their one task, they feel a sense of accomplishment and will be motivated to complete further work faster.
5. One Task at A Time
Recommended Tool: None
To complete a project, you will have lots of tasks to complete, and sometimes employees might get confused regarding which one to complete at first.
When you are working, if you move from one task to another without completing any of the tasks, you might not meet your project on time, and the project might get complicated.
But when you do one task simultaneously, you can quickly complete the project and have fewer complications during project development.
For example, when you organize your closet, you might get overwhelmed regarding where to start organizing. But if you categorize your clothes and manage your clothes based on the categorization, the organization process will be more painless.
6. Create Your WorkSpace
Recommended Tool: None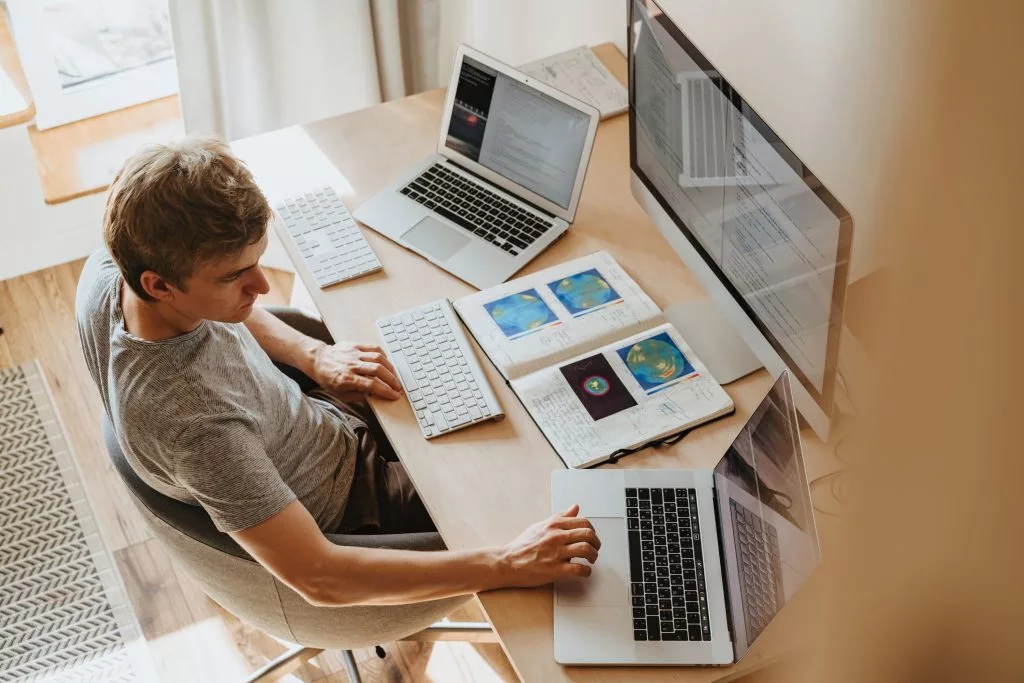 One of the perks of working from home is working from anywhere you feel comfortable.
However, when employees work from home most of the time, they might work from their bed or couch. And the productivity that employees have while working from a desk and bed might not be the same.
Sometimes, employees might watch TV, play with their pets, or take a nap during their work hours.
As far as possible, employees should select places with adequate light and ventilation for fresh air. As proper ventilation and lighting are necessary for the better health of employees.
Therefore, it would be better for employees to create their work desks. Employees should select a peaceful environment with fewer distracting elements when creating a workstation. It helps employees to focus on their work and complete it on time.
7. Use Quality of Technology
Recommended Tool: None
Employees need to have a proper internet connection, Printers, Webcams, Time and Project management tools, and more to work from home.
Sometimes you might have faced unstable internet connection when you are in the middle of your meetings.
Most of the time, your communication might be incomplete due to a poor internet connection.
Likewise, sometimes you might need Printers, Paper shredders, photocopiers, and other tools that you might not have at your home.
Therefore, employees should have a good internet connection and the essential tools they need while working from home.
Similarly, corporate houses should provide employees with good communication and collaboration tools that employees need while working.
8. Organize Daily Standup
Recommended Tool: Zoom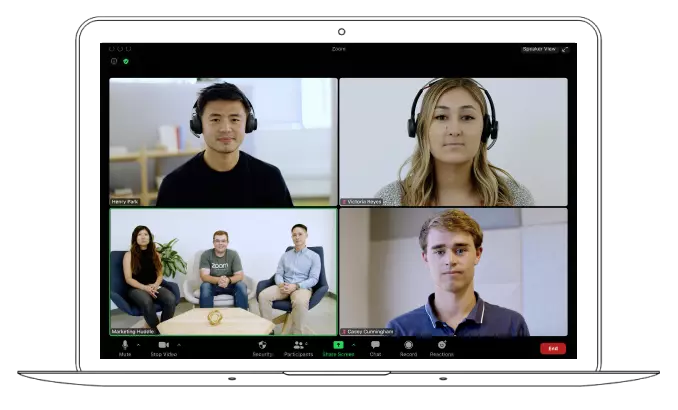 When employees are working on a project, they need to update themselves about the work progress of team members. Incorporate houses, usually, 10 to 15 minutes of daily standup are organized regularly.
You should set a specific time when you want to organize the Stand-Up. It would be better to organize the standup before starting your work or at the end of the day.
Before starting standups, you need to notify all employees so that no one misses out on the discussion.
One of the best parts of virtual standup is writing your agenda to discuss the group chat before starting the standup. It ensures that you do not miss any points that should be addressed.
9. Set Your Own Rules
Recommended Tool: None
An organization has a set of rules that employees need to follow when working. The different organizations have different rules according to their policy to keep employees disciplined.
Some organizations might have rules like no gossip while working, blocking distracting websites, no food at the work desk, etc. It helps employees to concentrate on their work and boost their work performance.
But, when remote employees might not be as disciplined as onsite employees. While working from home, they might surf the internet, do online shopping, and watch web series during their work hours.
They may also start talking with their family members and roommates or get distracted by their pets and family responsibilities.
Therefore, employees should set rules like not using distracting websites, separating time for office work and house chores, and more.
10. Know your Work Limitation
Recommended Tool: None
Onsite employees have specific working hours, and most of the time, they do not work beyond their work hours.
They prefer to work only when they are in the office as all the necessary tools and equipment to perform their work will be at their office.
However, remote employees have flexible work hours; they can work anytime. And most of the time, remote employees work beyond their work hours and always think about their work.
Sometimes, employees work continuously without getting a single break to complete their work faster.
Even though employees can complete their work before, they can have mental stress and may not perform high work quality.
Also Read: How to Save Time in Daily Life
11. Take Regular Break
Recommended Tool: None
Remote employees work alone and might feel isolated when working continuously. When they work always, they can stay focused on their work. But at the same time, they may feel monotonous about their work, and their motivation might reduce.
Employees need to take a break after working for a specific time to reduce their work pressure and refresh their minds.
If possible, employees should stay away from their devices when on break. Instead, when employees are on break, they can stroll around, water their plants, spend some time with family members, etc.
12. Separate Your Work Hour and Personal Hour
Recommended Tool: None
One of the challenging parts of remote working is not separating work hours and personal hours. Most remote employees mix up personal hours and work hours, and most of the time, they keep thinking about their work.
In some cases, employees might keep thinking about their work even when not working. Likewise, sometimes employees also do their house chores when they are in the middle of their work.
One solution to this problem can be by separating employees' work hours and personal hours. Employees should not do their house chores while working, and also they should not keep thinking about their work during their hours.
Balanced work hours and personal hours satisfy employees and motivate them to perform their work better.
Learn More: Importance of Time Management in the Workplace⏱️⏱️
For Employers: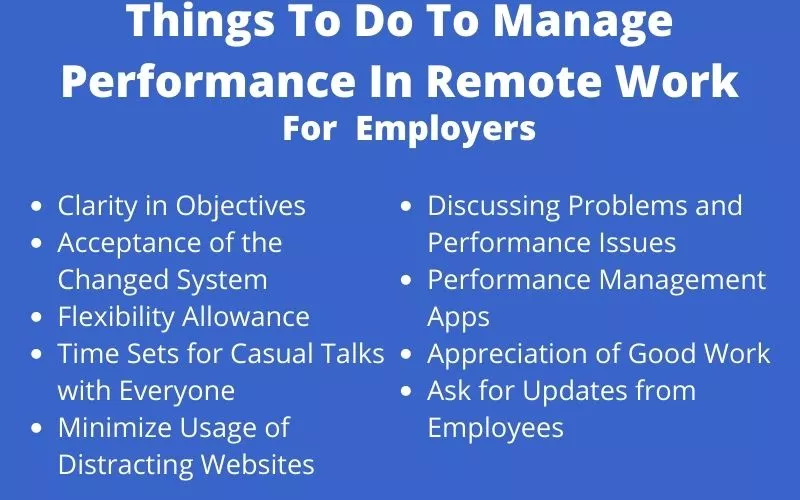 13. Clarity in Objectives
Recommended Tool: None
You must set targets precisely. Everyone in the team should clearly understand the procedures, deadlines, and necessary research.
Remote performances are mostly the victim of a lack of proper communication. Text messages are shared where we cannot deliver proper sense while working.
And, every time we have confusion, we cannot have a video conference. It becomes a distraction to your work.
So, supervisors must have good clarity of the work objective, and only then can they explain the process and protocols to the team.
As a result, all the work is completed on time with the necessary productivity. There will be no stress for the member participants, and their performance will be well alleviated.
14. Discussing Problems and Performance Issues
Recommended Tool: Slack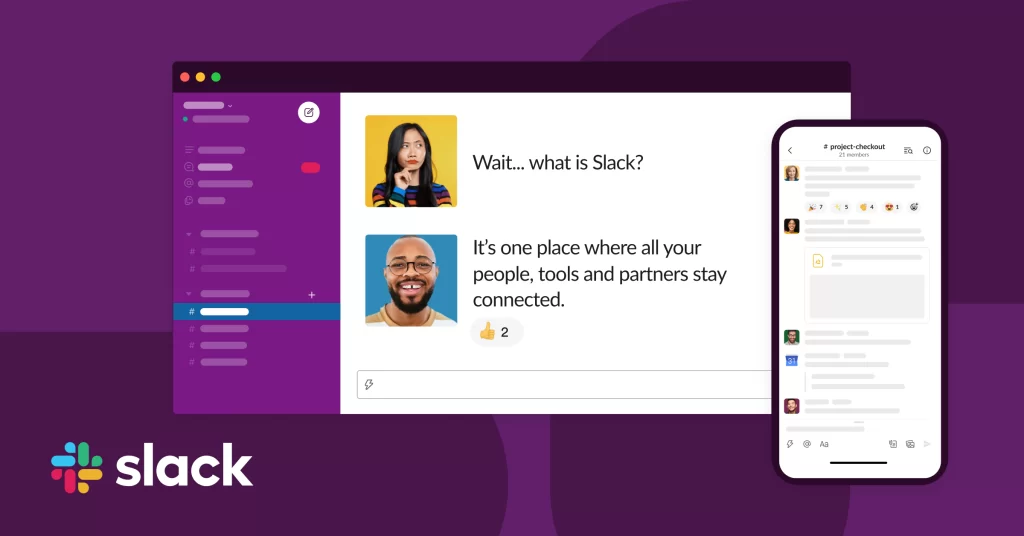 Open communication between the employer and employees is essential to improve their performance. The trust factor heavily induces competency and better performance.
Data is available from applications and performance management software. So, a detailed report on every employee is easily accessible to the supervising committee.
Someone may be sick or may have some household problems. If the office committee is compassionate toward the employees, they will share their problems. The communication becomes transparent, and the relationship improves.
Some employees may have problems working with the computer for long hours; some may have difficulty using applications; some may feel anxious about the online office system.
These problems can be understood and solved if the employees willingly share them with the supervisor.
We have to create that environment where we can discuss problems and find logical solutions if we want to have a performance management system in our work.
15. Acceptance of the Changed System
Recommended Tool: None
Remote performance management is the reality now, and we have to accept it. The faster we realize the change, the better it would be for the team.
There are many disturbances in the house, and it takes time to recover the employee's productivity, like when in the office. You have to understand that.
It is difficult for the HR team and managers to implement the new system. It is a new concept, a new way of working life, and employees must workout with them in this struggle. They should be patient and cooperative in their daily tasks.
With bilateral understanding and acceptance, remote performance can be easily monitored, and the efficiency of the employees is restored.
Also Read: Best Tips to Reduce Absenteeism in the Workplace😉😉
16. Performance Management Apps
Recommended Tool: Monday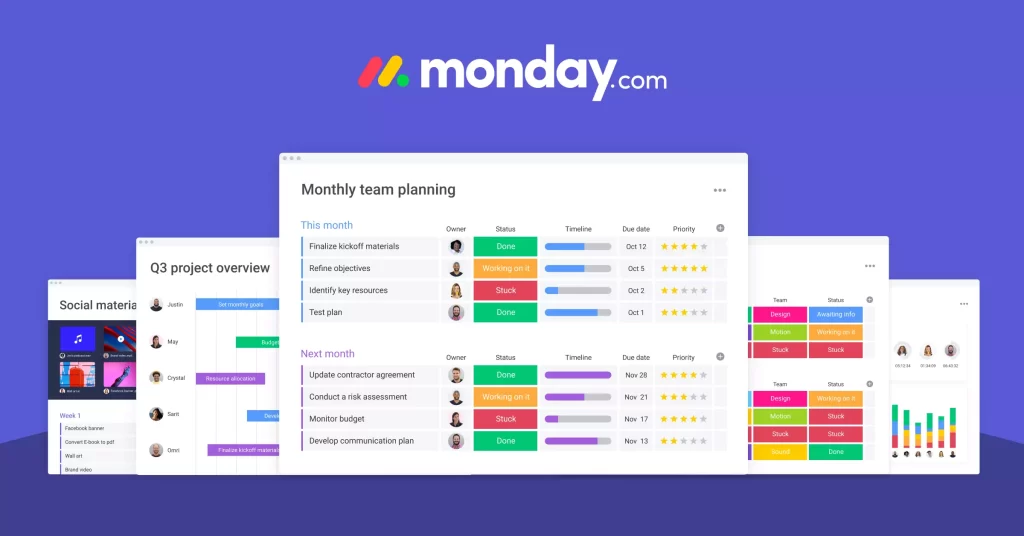 With the increase in the number of remote workers, it is hard to manage the workforce with conventional software, and you have to integrate new featured applications into your toolset.
You will have a complete observatory platform for your office tasks and manage them from your remote location.
Other applications are better for specific purposes. Some are good for project management, and some are essential for communication and collaboration.
Some of the best communication tools that you can choose for your business are Zoom, Skype, Google Meet, and more.
Payment methods and automatic analytics reports also can be prepared with the management applications.
You will have your employees' performance report, and based on that, you can plan your team setup and workflow.
17. Flexibility Allowance
Recommended Tool: Xero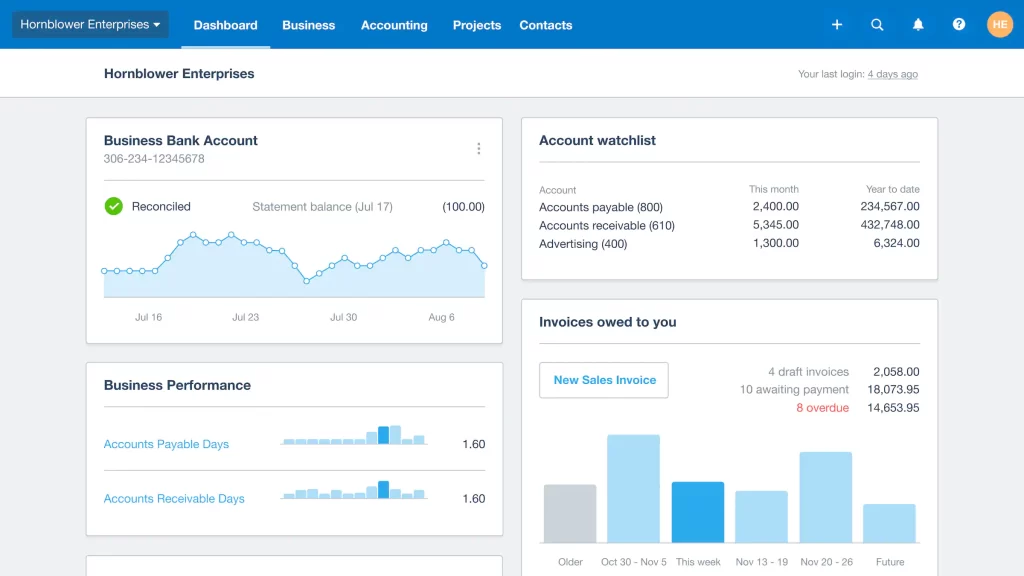 The pandemic has caused damage in many sectors. Personal, social, economic, and political sectors faced challenges and changes in these previous years.
So, remote workers have added responsibilities at home. The children have online classes, and family members have additional health necessities.
Infrastructure maintenance inside the house has to be done because of added technological necessities and, most of all, panic and pressure added by all such duties.
There are times when employees may get burnt out because of these hectic tasks with added pressure from the office.
As long as remote workers complete their routine tasks correctly and attend online meetings, managers should have flexible work time. It is the right thing to do.
Supervisors must be liberal in micromanaging, or it's best if it's not done.
18. Appreciation of Good Work
Recommended Tool: None
Employees seek appreciation for the work if they have performed better than others. Employers or supervisors have to acknowledge their achievements.
As the supervisor, you can host a meeting with all the team members when you have some announcements or proclamations regarding the employee's performance. Being recognized for hard work among peers is better than personal messages.
Even the recommendations and reviews about the performances done among the team members are better. It will help them to understand each others' inadequacies and coordinate better.
Remote workers will perform better if they are nurtured and influenced well. Performance management in such cases is unnecessary when good performance is ensured.
19. Time Sets for Casual Talks with Everyone
Recommended Tool: Google Meet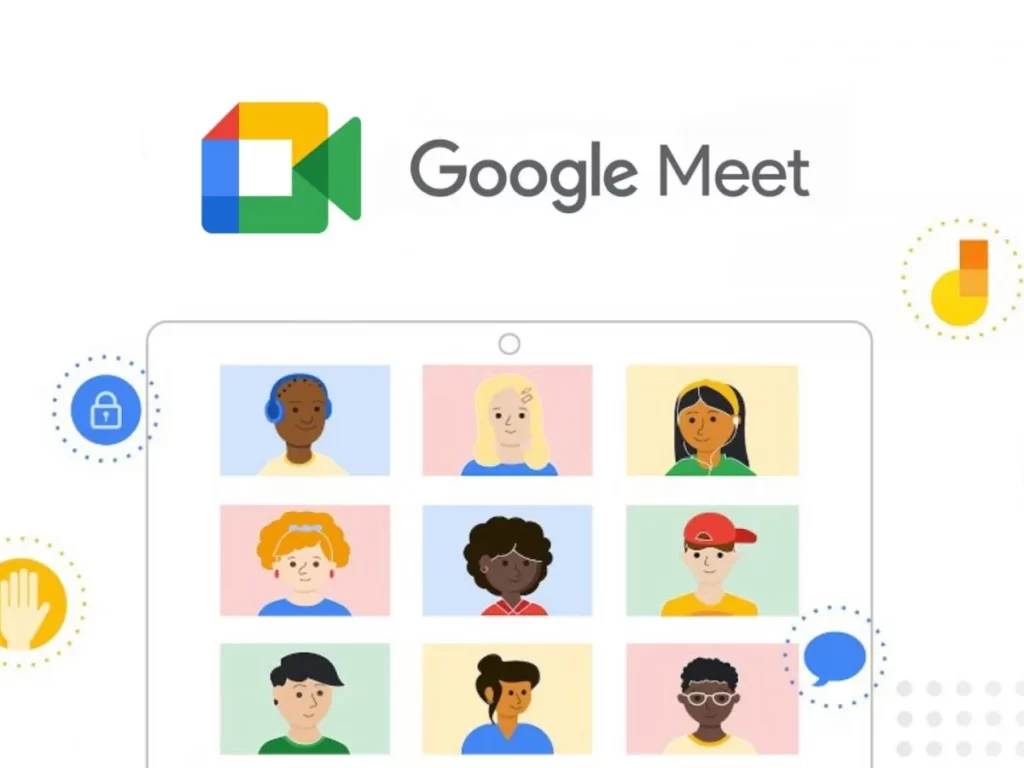 Remote workers have difficulty with isolation and degraded self-esteem while working alone in their homes. They need moral supervision to remain positive.
HR officers and managers must constantly have casual conversations with the employees. If possible, they must set a time every day to talk to each one of them.
Group calls and the sharing of private incidents and stories help make them feel not alone.
Frequent conversations with employees can give a boost to performance management. They will feel that they are thought of and monitored by their supervisors, even at home. They have people ready to pamper them.
It is a small responsibility of the employers, but the chain reactions it will create in the performance of the employees are simply amazing.
Psychological help is the best form of help to an employee in these times of loneliness and changes.
20. Ask for Updates from Employees
Recommended Tool: Slack
Employers must be willing to ask for information from their employees constantly. At times, it will be hectic, but the new working system adds responsibility to the supervisors.
It should not be a compulsory one-to-one conversation with all of the workforce. Several project management software makes it possible to reach out to all the remote workers.
You can do task divisions and receive daily updates at work. Problems can be stated, and solutions can be reflected. There are means and digital platforms that easily fulfill the added duties.
Read About: How Remote Employees Waste Time?⏳⏳
21. Minimize Usage of Distracting Websites
Recommended Tool: Cold Turkey Blocker

In most corporate houses, employees are not allowed to use distracting websites when working. It helps to enhance employees' performance and productivity.
When working from home, remote employees might get distracted by using distracting websites. Employees often do their online shopping or may chat with their loved ones during their work hours.
Remote employees can maintain their work performance by reducing the usage of distracting websites during their work hours.
You can also track apps and websites employees use to determine their performance as an employer.
It made employees alert and focused on their work as they knew they were being tracked and reduced usage.
Also Read: Best Remote Team Productivity & Distraction Management Tips💁‍♂️💁‍♀️
FAQ Regarding Performance Management For Remote Employees
How do you manage poor performance remotely?
You can manage poor performance remotely by following ways:
Recognizing the problem for their poor performance.
Have proper one-to-one communication about the employee's performance.
Identifying the performance improvement goals for employees and monitoring their progress.
Keeping detailed records of the employee about their performance, work activity, screen time, etc.
Providing more training, motivation for the employees to increase performance.
How can you evaluate the performance of remote workers?
The following points can help you evaluate the performance of a remote worker:
Use project or task management software to track employee's work and create visibility.
Set up a policy for measuring remote employee productivity.
Define key performance indicators (KPIs) for each remote team member's work.
Each assignment you assign to an employee should have its own set of milestones.
Keep track of the amount of time employees spend at work.
Estimate completion time for each task.
Conclusion
To finish with, employees' work performance depends on how disciplined employees are toward the rules and practices they follow.
The objective of remote performance management is to restore the original performance of the employees rather than pushing them to show unnatural productivity.
Yes, they are working from their home, but there are other things more important than work, or, to say, equally important. It simply increases stress if employees have to choose and decreases performance.
Remote employees can follow some work practices while working from home. If you are a remote employee, I would love to hear work practices you follow to maintain your work performance. Please do not forget to cite them in the comment section below.