Best Ways To Stay Productive While Working from Home
Best Ways To Stay Productive While Working from Home
Working from home has become fun for most office personnel. The convenience is doing the work based on the assigned tasks and regular breaks for refreshments.
Many employees have admitted that working from home has given them the freedom to complete responsibility in a peaceful and non-pressurized zone.
In the modern world of Information Technology, remote work has been more effective than working from an office desk using different virtual grouping applications.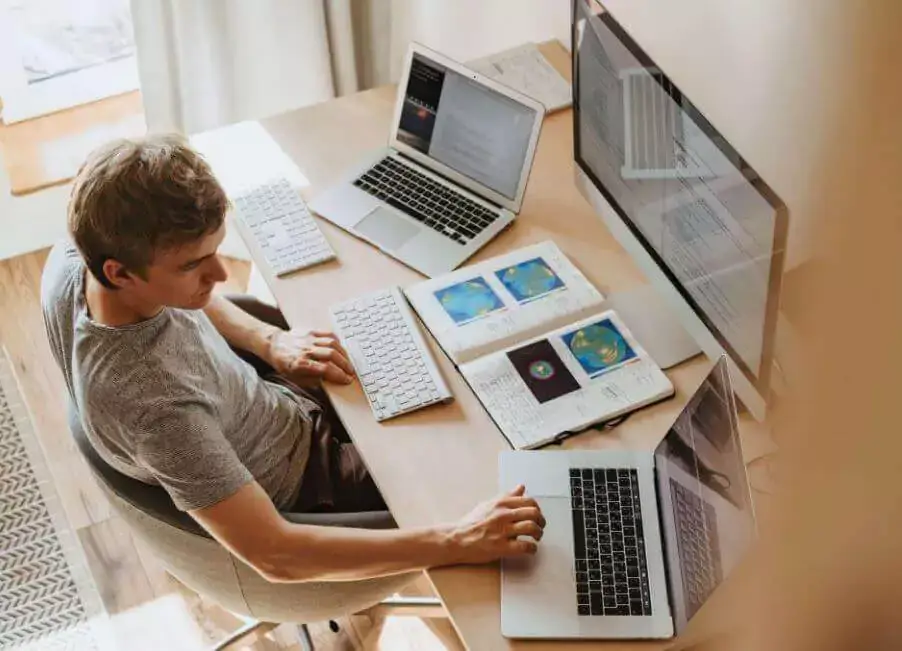 There are no restrictions for refreshments and personal breaks, making the work more effective and precise.
However, some employees prefer working in the office to working from home. They have suggested that working in a group of friends and co-workers is more effective by sharing personal knowledge in a particular project.
Ten crucial ways to stay productive while working from home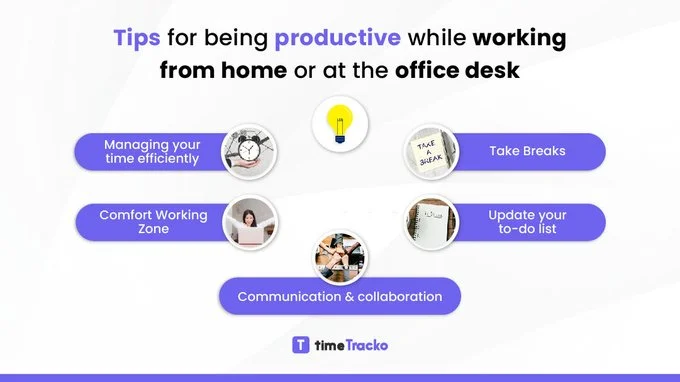 Making and maintaining a personal schedule
Set a clear goal
Taking regular breaks
Knowing the work limitation
Division of work
Staying away from distraction
Effective communication
Creating a comfort work zone
Identify remote work tools for your team
Hold virtual meetings regularly
Making and Maintaining a Personal Schedule
It is essential to follow the natural routine while working from home, i.e., the personal timetable to work and rest. It can be fruitful for maintaining the mood and focusing properly on the work.
Working on a computer continuously might be overwhelming, so you need to schedule limited work and rest for a few minutes every hour. You should create an expected clock-in frame for every employee to follow and set the boundaries.
Working remotely does not mean one has to work every time. Working for specific days and giving weekend breaks can help a balanced mind.
Set a Clear Goal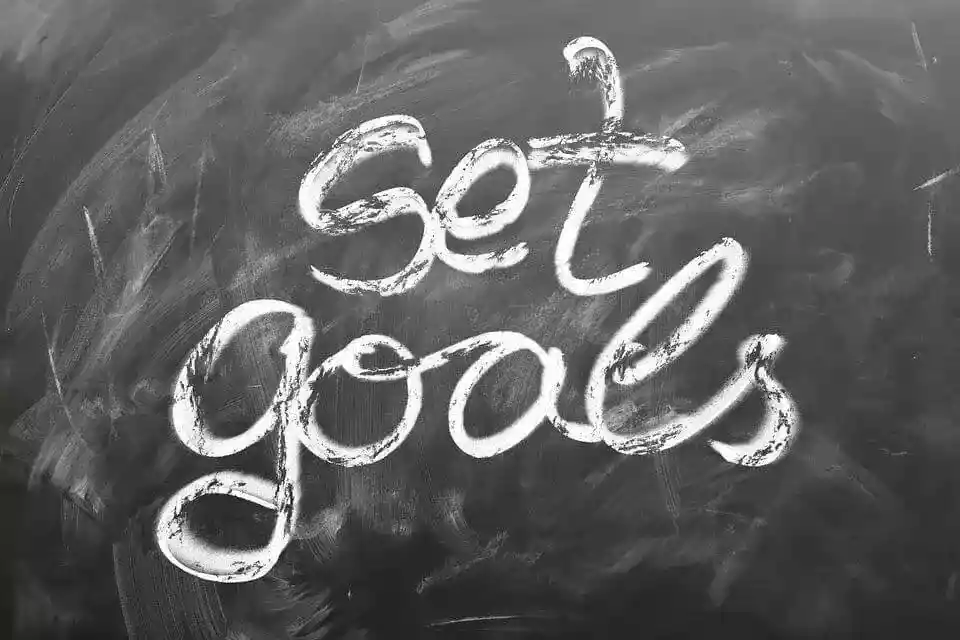 As a manager, you need to show your expectations clearly to your employees. You need to trust employees and avoid micromanagement. A better relationship between employers and employees exists with trust.
You need to focus on output by combining your goal with employees' goals and stopping to monitor every detail.
You need to set clear expectations and let your employees know when you expect them to complete the task. It will be easy for employees to perform the work when you expect.
Taking Regular Breaks
It may be pretty boring to work alone on the computer from home. So, taking regular breaks for meals, refreshments could help keep the mind out of unnecessary work pressures.
So, as mentioned above, regular breaks during working hours are necessary for productive working.
You can spend some time with your family and friends to reduce work stress by taking breaks.
Some employees might dislike working from home as they feel isolated. Therefore, to stay focused, you can have several breaks between working hours for refreshment.
Knowing the Work Limitation
Employees need to know when to work and when to stop. Regular hours of working without a break can be dangerous for mental stress and dullness, making you unable to focus on other extra household work.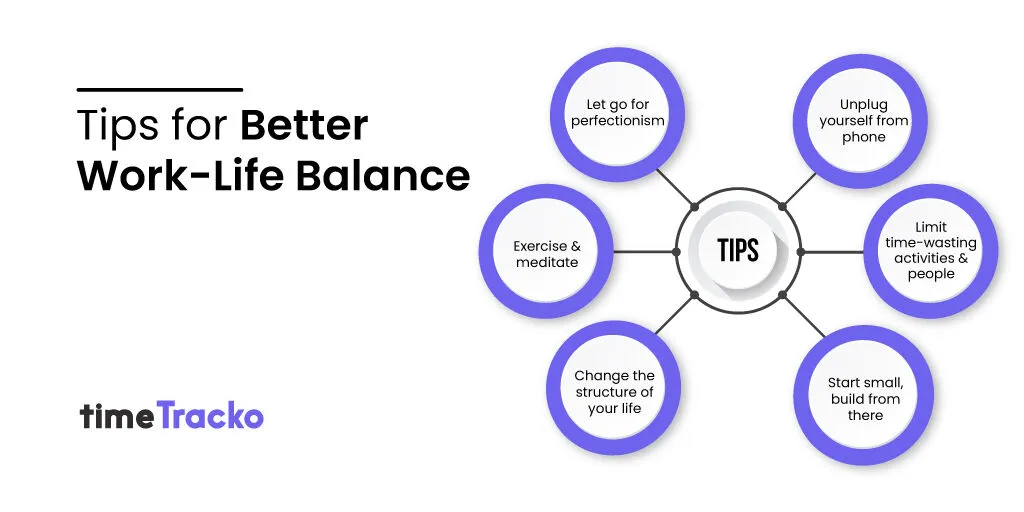 So, work limitation is essential by performing limited work with complete dedication and a relaxed mind.
You need to prioritize the task initially and know the vital task to be completed first. You can avoid unnecessary workload by creating a to-do list.
Division of the Work
Distribution of workload should be done among all the employees according to their department to avoid overworking and burnout.
An employee may have been given many tasks in bulk. It is challenging to do all the work continuously.
So converting or dividing the works into several parts and doing each task once might help from the mental pressure.
It means that creating a to-do list can be more beneficial for the better completion of the task. Following the schedule and time as in the to-do list can make work more systematic and convenient to get a better result.
Staying Away From Distraction
The most challenging thing while working from home is maintaining the place to work in peace.
The noise in the house and neighbors can be a major cause of distraction. So, to perform the work efficiently, it is necessary to get rid of the possible distraction.
Also, mobile phones can be a cause of distraction. Keeping them in silent mode or switching off can be a better idea for working quietly and productively. Make your mind energetic to work as if you are being monitored inside the office.
You need to focus on a single task and ignore the distracting factors while working. Also, say no to multitasking to avoid distractions and accomplish the work expected.
Staying Focused and Motivated
You should motivate your employees by regularly giving feedback to their work, either negative or positive.
Also, employees working alone in a private zone can be pretty dull and lazy. To perform the work precisely and deliver output, one must always stay motivated to complete it in time.
There are many websites to watch motivational videos online to find ways to stay focused on your work. Otherwise, regular coffee breaks, drinking water timely can keep you focused on your job.
Communication
Virtual communication tools such as Slack, Jitsi, Zoom, etc., can be helpful in virtual communication with the co-employees for some confusion. Online video conferences can help discuss work problems with co-workers.
You can create an open and transparent communication line that eases collaboration among employees, discussing the work issues, and completing the task in time.
Various online ways of communication can make working from home more effective and productive.
Different types of applications and tools are available for effective communication, no matter where you and your team members are.
Creating a Comfort Zone to Work
Maintain a peaceful environment where nobody can distract your mind while you are working. Knowing what sets can be proper to complete the work productively is necessary.
Listening to music, creating personal office space (some may prefer a vast room space, some may prefer a garden or terrace.
So, choosing the best workplace is so important for working in a relaxed mental state.
Identify Remote Work Tools for Your Employees
There are various tools with different features that help boost the productivity of remote employees.
As a manager, you need to monitor your remote employees' progress and know their productive and unproductive hours using time tracking tools and software.
To enhance employees ' productivity, there are different work monitoring and optimization tools for time tracking, communication, project collaboration, task management, video conferencing, conducting virtual meetings, etc.
Hold Virtual Meetings Regularly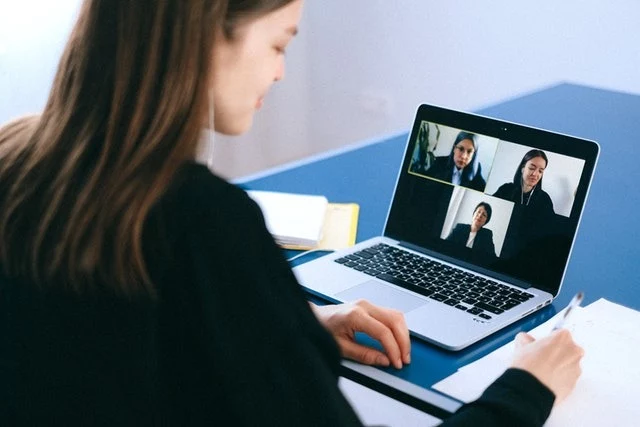 You need to hold virtual meetings regularly to discuss the work-related issues of employees. You can stay connected with your team members or colleagues virtually and help each other in case of any difficulty.
In contrast, presentations, meetings, and seminars (called webinars when done online) should be done via Zoom, Skype, and Google Meet, like video conference applications, to discuss the project plan.
So, the growing technology and digitalization have made it easy for corporate employees to work from home by staying connected virtually.
You can also use virtual employee communication tools to conduct programs on special occasions like Birthdays, New Year, Company's Anniversaries, and it is possible to celebrate online.
Pros and Cons of Remote Working
As working remotely is a new kind of change, we are adapting, the advantages and disadvantages can just be anticipated.
But the effectiveness strongly depends on your environment, regardless of your corporate office space or the home office.
A few of the Pros and Cons of Remote Working are discussed in the sections below:
Positive Aspects
It is more flexible for each individual to work from home rather than going to the office daily. Furthermore, here are some positive aspects below:
Zero Commuting
Saving daily commute time is one of the greatest and significant advantages of working from home.
One is very happy to avoid that compulsory travel back and forth from the office, especially in cities where the transportation is more hectic.
The traveling time will be saved, and you can utilize the time to become more productive.
Custom Environment
One can quickly transform the home office and make it more enjoyable while working, as people have different choices.
Working from home enables you to enjoy your setup. Employees often complain about their co-worker's noise inside the office desk, about which they don't have to worry while working at home.
Save Money
One doesn't have to spend money on that fancy canteen food and beverages while working from home.
When you work from home, you can save money as various alternatives are available at home to have lunch.
It also helps save traveling expenses, gas, vehicle maintenance costs, and more.
Similarly, offices can save expenses for paying the office's rent, parking, stationery cost, providing an apartment to employees, and other set up expenses.
No Distractions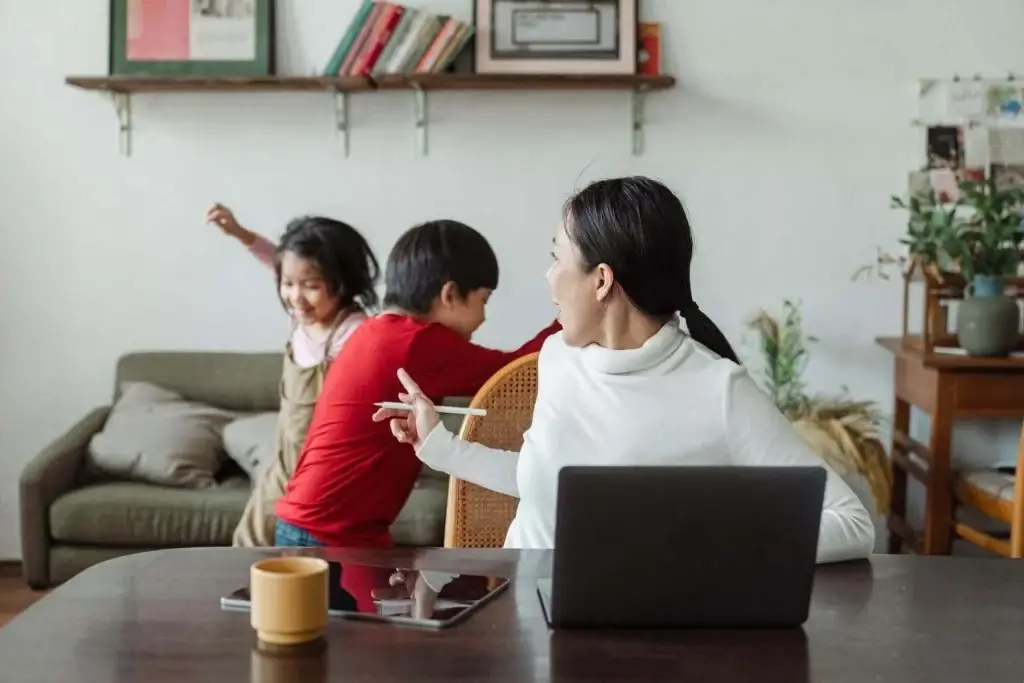 When you hear co-workers gossiping or hear some siren wailing nearby, You may not be able to focus on your work correctly and get distracted.
So, creating your own office space in a peaceful environment can help you perform regular official duties without any distractions or unnecessary disturbances.
Better Health
While working from home, you can get enough time for exercise, and it is always easy to work without direct external pressure, which helps in soothing mental health.
You can also have a good diet at home, which is healthy. Avoiding canteen lunch can make you somehow healthier and boost energy throughout the day.
Better health gives you positive energy as well as motivation to work.
Negative Aspects:
Everything carries positive changes as well as adverse effects. So here are some negative aspects of working from home:
Difficulty Sticking to a Routine
It is hard to maintain a strict schedule when working at home. Working from home may be helpful, but at the same time, it is challenging to keep regularly on a planned schedule.
There might be a get-together in the family where you would like to participate. It can lead your work pending when you leave the work and get involved.
Without limitations and restrictions, following a regular schedule might be difficult.
Willpower
Even if a project is to be completed, you can still watch some shows and get stuck on that for hours.
Despite creating a private office zone, it may be challenging to keep some employees from social media and entertainment hubs if they are regular users of those particular applications.
It will lead to unproductive hours and delay accomplishing the task.
Technical Drawbacks
Working from home demands good internet connectivity. Generally, we do not have good connectivity to the internet in all places, so it is always challenging.
An employee faces problems and cannot complete the project when they have poor internet connectivity at home.
Working Slowly
The output could be delayed in comparison to working in office space. Problems may arise when you have to consult your senior/ boss about the result, and they are not replying to your email.
It is even worse when the rest of the day's work depends on that one answer from your colleagues or boss.
Also, as compared to working from an office desk, there is no one to supervise your work's speed, sincerity, and punctuality while working at home.
There is a steady pressure from the boss to complete your work in time at the office. So, due to the pressure-less work zone, one cannot have the motive to accelerate the performance.
Isolation
It is not always good to be isolated from people, especially your co-workers. You have no one to share your frustrations regarding the work.
As moral support plays a vital role in completing a task, you can lack moral support when you need it the most. It might be a hassle to stay isolated for some employees initially.
What are the Benefits of Working from Home?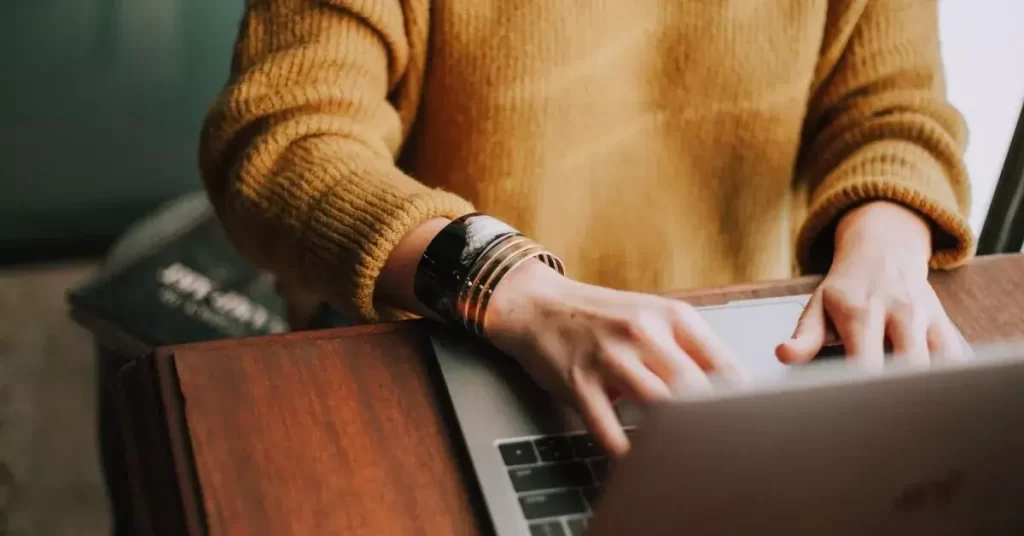 Well, it might not be ideal for working from home. It would help if you tried yourself to make the best of it.
I found that getting things done from home helps pass the time, but it does boost my mood to do something productive.
Here are the benefits of working from home and being productive:
You should not be in any uniform. You can wear clothes according to your flexibility while working from home.
You can decide when to work and when to take a break.
There will not be any noise and disturbance if you choose an appropriate environment to work in.
You can enjoy your work by adding your favorite music in the background.
You can spend more time with your family.
Watching and listening to motivational speech can build your inner ability, and it is more productive.
Also, there are certain drawbacks of working from home they are as follows:
You might not get proper guidelines from the supervisor. So there can be a chance of making several mistakes.
It may be boring to work alone at home.
Inside the office, you work with energy. But at home, your performance might be slower due to laziness.
There might be chances of distracting your mind over social media.
You may feel a sense of anxiety and frustration.
Difficult to adjust to home distractions and the void of not socializing with other colleagues.
Various studies have shown that people often tend to be tired and distracted from their work if they do not have a proper organizational setup.
Employers and employees believe that efficiency rises when work is done in a well-managed office space.
So, working from home cannot be less productive than working from the office desk if the workplace is well managed and well designated with a perfect schedule, regular breaks, and personal comforts to keep working.
What does working from home mean?
Working from home means working remotely instead of working in an office environment. It is the term used most in this global pandemic situation. Working from home teaches you to rely on your inspiration, self-discipline, focus, and concentration.
What does staying productive mean?
Staying productive means being effective in the assigned task to achieve goals faster. It is really easy to be productive. It means doing something that will get you closer to your target. You should always goals for yourself, whether they be daily or monthly.
How to stay productive while working from home?
It is simple to stay productive while working from home, but some individuals might get confused. Here are the best ways to stay productive while working from home.
➡ Making and maintaining a personal schedule
➡ Set a clear goal 
➡ Taking regular breaks
➡ Knowing the work limitation
➡ Division of work
➡ Staying away from distraction
➡ Effective communication
➡ Creating a comfort work zone
➡ Identify remote work tools for your team
➡ Hold virtual meetings regularly
Conclusion
These were the procedures that can help you be productive while working from home.
It enables you to maintain efficiency and continue the work from anywhere to increase your team's productivity.
Thus, you need to consider the negative and positive aspects to stay productive while working from home. The organization can fulfill its goal only if employees are productive.
You can ask in the comment section below if you have any questions.