Best Ways To Manage Multiple Projects Effectively
Best Ways To Manage Multiple Projects Effectively
Juggling multiple projects at once can be challenging. The actions taken on each project should feed seamlessly into the next, and a skilled portfolio manager can make this seem effortless. However, if a few big mistakes are made, all of that comes tumbling down.
Even some professional project managers feel anxious at the mere thought of juggling so many important responsibilities. It is not easy to manage multiple projects as a manager. Because of limited resources, time, and supervisors, managers should manage more than one project at a time. 
While handling multiple projects, managers need to be responsible and handle every meeting, seminar, training, and assigned task at a designated time. Also, portfolio managers should be adept at prioritizing tasks within a project, tracking their team's performance, and allocating resources efficiently.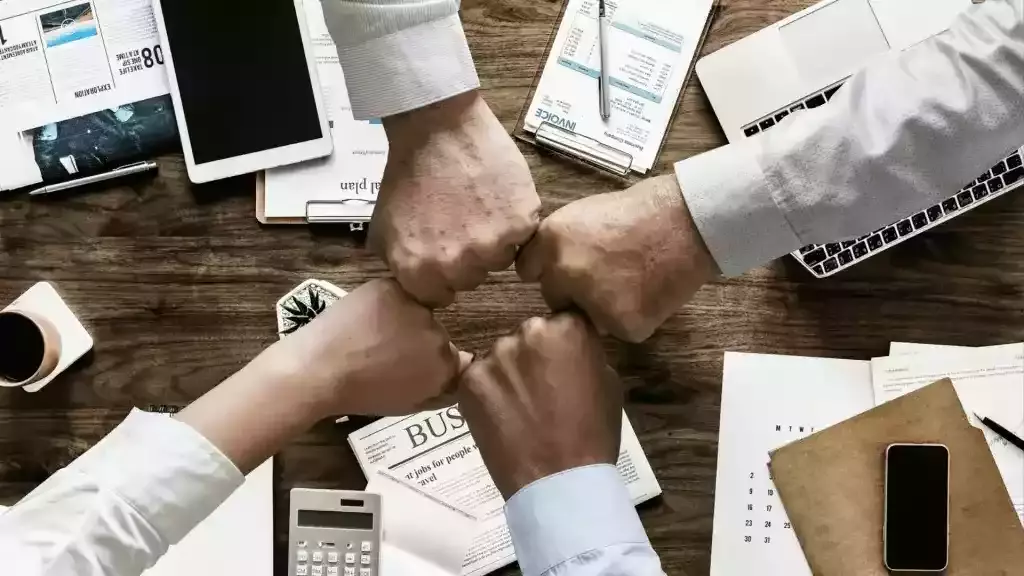 Sometimes you feel like giving up due to the strenuous journey. But worry not. You are not alone. It happens to all of us. Handling and managing multiple projects at once is tough. 
Thankfully, there is a better way. The eight strategies below will help you keep everything on track if you struggle to manage and organize work across multiple projects or make sure your teammates are doing their best.
But before let's explore the challenges faced by managers while managing multiple projects.
Challenges That Arise While Managing Multiple Projects
Project management is not an easy job, regardless of whether you're just getting started or if you've been doing it for a while.
Communication gap 
Managing more than one project at once is not an easy task. You should communicate with all the team members, plan the project, divide tasks according to employees' skills and qualifications, and monitor with proper feedback if necessary. 
There should be proper communication between the colleagues to gather ideas about work and help each other. 
The poor communication between team members, stakeholders, and managers does not achieve the organizational goal at the expected time. 
How to deal with the communication gap: 
Utilize the collaborative and project management software available in the market to ensure that everyone stays updated.
Collaboration tools make it easy for managers to ensure project transparency as well as accountability within a team.
Furthermore, frequent, short stand-up meetings a few times a week can help prevent miscommunication.
Scope creep 
For any project, scope creep is a natural and expected phenomenon. While sometimes it can be beneficial, however, the cons tend to outweigh the pros. Scope creep was reported by 52 percent of project teams in 2017 and is expected to increase.
Both managers and project teams face challenges when dealing with clients who don't precisely know what they want.
How to deal with Scope creep :
By proactively engaging with clients during the project planning phase.
Getting their exact requirements as well as understanding their expectations. 
By planning how you will use your resources and talent accurately. 
Not taking up ad-hoc changes during project execution because ad-hoc changes can cause delays and costs to increase. 
By adhering to the original plan.
Budgeting issues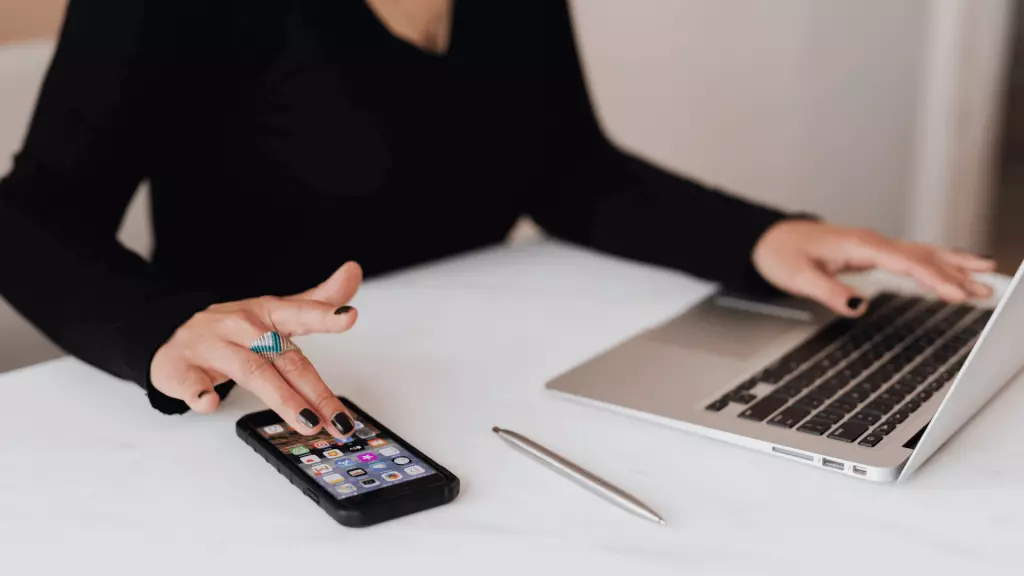 Most managers consider that the financial aspect is one of the most significant hindrances to effective project management. 45% of manufacturing managers surveyed in 2017 reported that costs are their biggest project management challenge. In order to achieve better results, a manager should be efficient in managing costs in order to avoid common problems a project may face.
How to deal with Budgeting issues:
By adopting proper project scheduling tools, budgeting procedures,
Make realistic assumptions to avoid cost overruns, 
Planning the project scope keeping the budget in mind.
Remember: A poorly budgeted project may not be able to succeed at all. 
More:- Best Budget Management Software For Business
Resource Management
A major cause of multi-project management failure is an inefficient allocation of resources. Working in a multi-project environment means you must set up funds correctly as per requirement, considering that you are working in a multi-project environment. 
There is a risk of resource conflict in the multi-project environment among the employees as they need to share the same equipment among several projects. 
How to deal with Resource Management: 
By using proper quality resources, including 
Team members 
The correct allocation of alternatives to meet the challenges 
Completing the assigned task on time. 
Tips to Manage Multiple Projects at Once
It is important for a manager to manage multiple projects effectively to achieve the goal. A project manager must know how to deal with 
contracts, 
hire specialists, 
assign specific employees, and 
keep track of the work's quality so as to stay organized.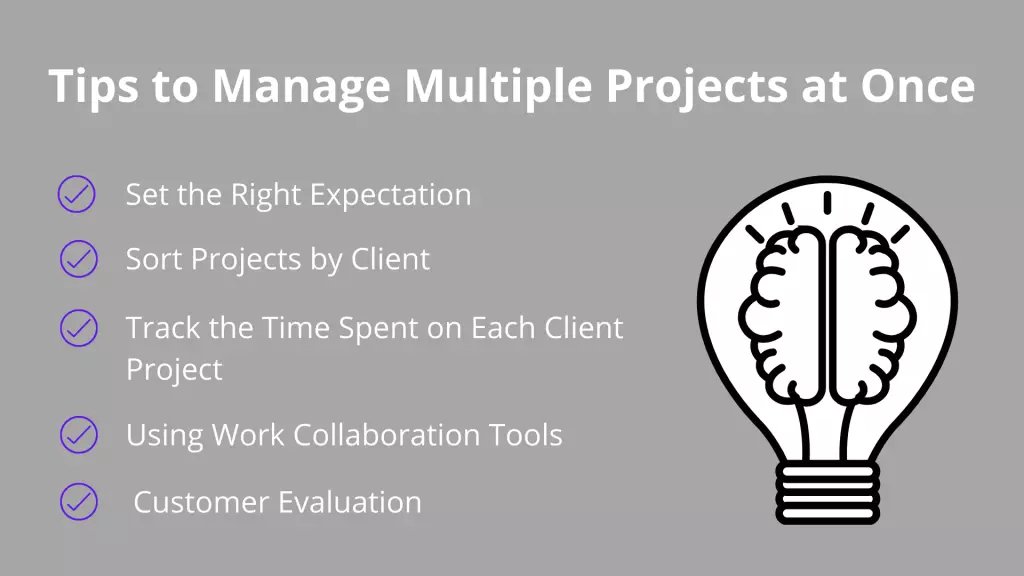 As poor management can lead to a massive loss of capital and budget, and end up with a failed project, here are some strategies to help you manage multiple projects at once.
Sort Projects by Client 
The smooth and quick tip for a better organization is to sort all the projects by clients. It keeps you a complete overview of your daily, weekly, and monthly workload. 
It also helps the employees to be productive and establish well-organized projects by sorting projects and tasks to the clients.
When you are loyal to a client and complete their project on time, they might give other projects and be willing to work with you.
Learn More:- Best Ways to Increase Employee Productivity at Work
Prioritize What's Urgent 
Making a list of the most important factors for each project you manage is the first step. Even if you work as fast as you can, you can feel as if you have fallen behind if you don't focus on the right things.
Depending on which projects you are working on, and which tasks within those projects will have varying priorities. What really counts, and what is just a nice-to-have? Find out right away. And when you know the most critical tasks for a project, you and your team can plan accordingly.
Learn More:- Best to-Do List Apps To Keep Your Work on Track
Use Team Collaboration Tools  
When working on the same project, there should be good communication and coordination among coworkers, as multi-projects require good communication. Managers can collaborate among team members using team collaboration tools like Slack, Google Meet, Zoom, etc., and divide the task accordingly.  
Learn More:- Best Online Whiteboard Tools for Team Collaboration
Plan ahead 
Managing multiple projects effectively begins with effective planning. There are numerous projects on your plate, with many clients and stakeholders pulling you in across different directions. 
An optimized resource allocation for different projects depends on a concrete plan in place. Make a weekly plan. For instance, every Monday, make a list of tasks you need to complete that week. 
Ensure the tasks are distributed equally in time. Also, ensure the proper resources are assigned to each task. Further, set a clear deadline for completing tasks, otherwise, procrastination and subsequent delays are likely to occur.
Track the Time Spent on Each Client Project 
Tracking the time is the best way to determine how much work is done for each client project. The resource utilization and completion of each client's work within time are more critical to staying productive. 
Time management plays an essential role while working on multiple projects. You can also determine the future allocation of resources and budget with the help of time tracking apps. 
You can give the clients deadlines to build a trusting relationship with your company if you can complete the project within time.
Learn More:- Use Pomodoro Technique To Boost Your Productivity
Empower Your Team to be Flexible When Priorities Changes 
It's important to set priorities and align work with your team, but it's also important to be flexible whenever necessary. As your work is divided between spreadsheets and to-do lists across multiple tools, it can be difficult to know what each member of your team is working on at any given time. As a result, priorities change.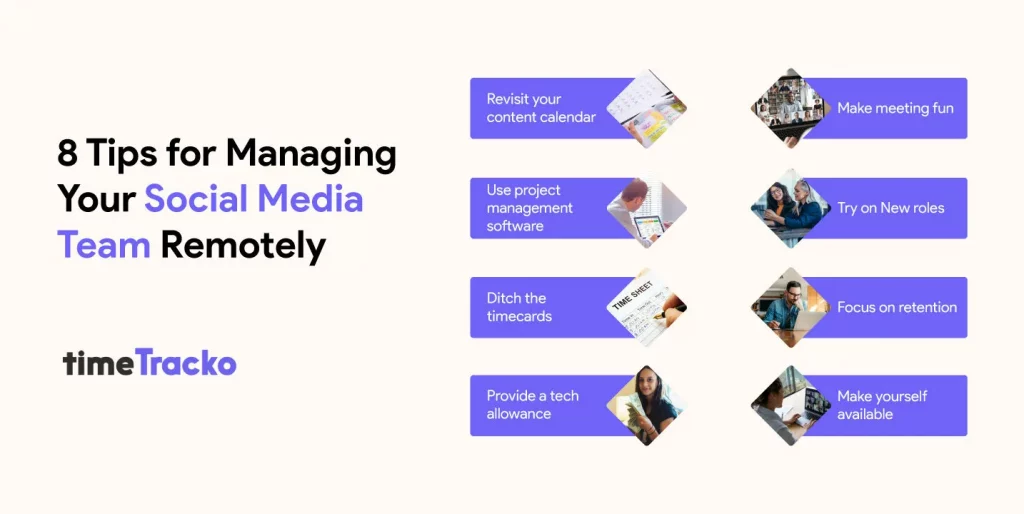 It's impossible to know what needs to be rescheduled, how busy everyone is, or how to track the tasks you're putting off. One way to avoid time management problems is by implementing a time tracking monitoring app called timeTracko. 
You can manage multiple projects without having to worry about shifting priorities when you have a centralized source of truth. You can quickly determine the team's resources and current tasks by looking at everyone's work. If you need to reprioritize a task, you can do so without worrying at all.
Encourage Informal Meetups 
You have a limited number of options for informal or casual discussions with colleagues when you work remotely. So, encourage your teams to have informal conversations over calls. 
Make a separate schedule for business talks and informal chats, and don't bring business topics up during these informal chats. As an added bonus, you can organize team-building activities such as team games to lighten the mood.
These activities will benefit your team's productivity and ability to handle multiple projects effectively in the long run.
Stay Focused 
While working on multiple projects, it is imperative to remain focused. The first thing you should do is identify the essential tasks and then focus on one task at a time. Maintain a proper focus on your work during your time blocks so that you can stay productive. 
While working, you should not get stuck in social media like Facebook, Youtube, Twitter, etc., to continuously check what is going on. It can distract your mind. The employees should work until the working hours and turn off mobile or keep it silent to stay focused. 
The working environment also determines the stability of a person. Nobody prefers to work in a noisy environment. Employees can give full attention when they find the appropriate working environment with proper decoration, light, peace, etc. 
Learn More:- How to Maintain a Healthy Work Environment and Team Productivity
4 Management Tools To Manage Multiple Projects
To stay productive while working from home or an office desk, organizations use different tools to manage projects and collaborate with employees. Here are some top management tools that are frequently used by the company.
1. Slack – Team Communication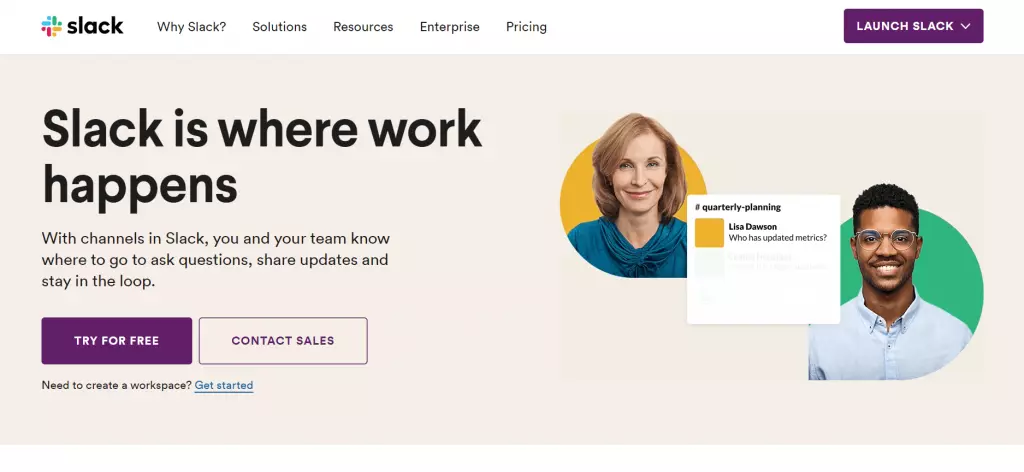 Slack is a platform through which people can create a group to work together more effectively. It offers chat rooms, private channels, group channels, and direct messaging to help employees communicate and share files.    
It is a messaging and file sharing platform developed by an American software company used by thousands of organizations worldwide. 
Slack helps in multiple-project management as it brings people, data, and applications together.  
The manager can create a slack platform and even hire remote employees from different corners to manage the projects and increase their productivity.   
Features of Slack:
Communication platform(Chat, Call, Screen Sharing)
File sharing 
Work in multiple projects or company
Collaborate through direct message or channel creation
2. Google Meet – Team Meeting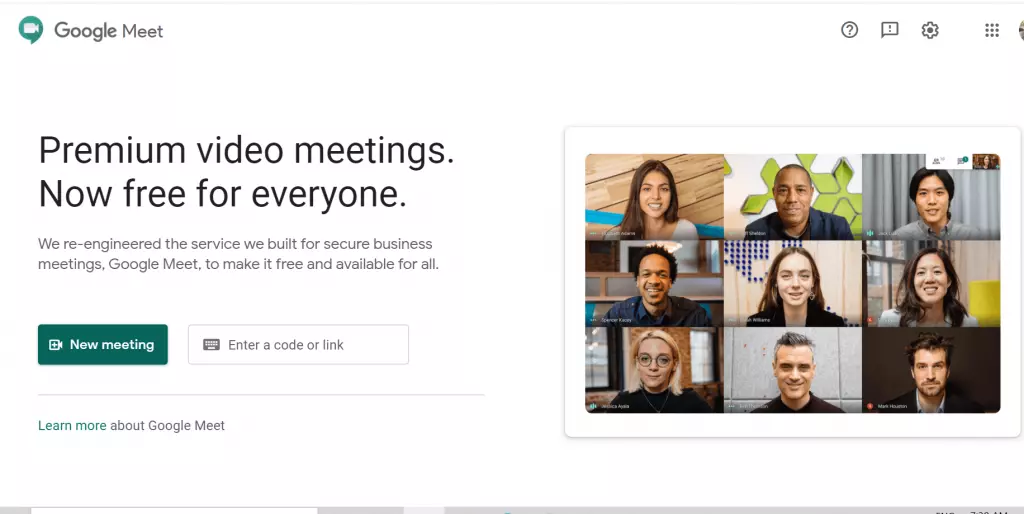 Google Meet is the video conferencing application used to give presentations with your teammates and customers in real-time. It helps to collaborate and conduct video conferences safely. 
Google meet can be used while handling multiple projects to stay connected and help in need. It is also used to manage remote employees.
It is the application through which google provides real-time meetings by using your browser. You can download the app and use it on your desktop, mobile, iPhone, and iPad.
Feature of Google Meet: 
Allows hosting meetings with up to 100 participants
No time limit on meeting duration
Has multiple screen layouts
Screen sharing
3. 15Five – Measure Employee Progress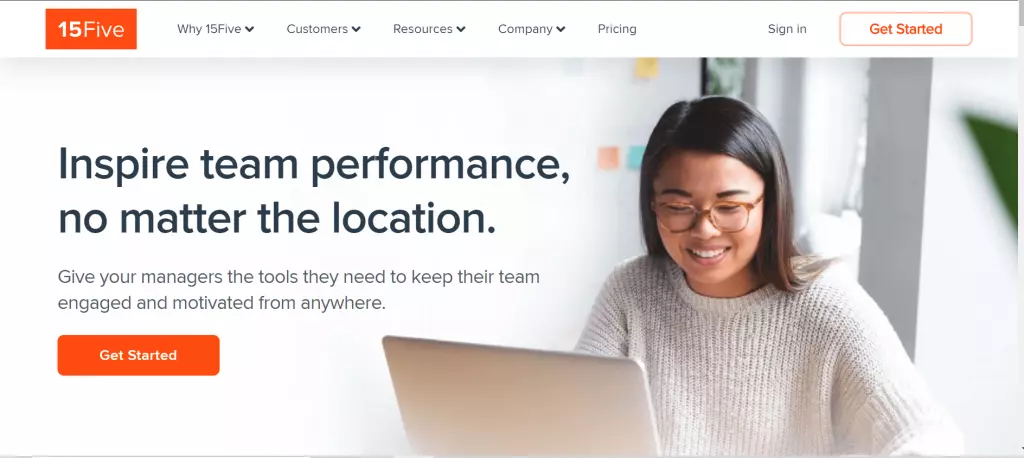 15Five is a project performance and management software that can manage projects efficiently.   
It is a communication platform for managers to measure an employee's progress and provide feedback regarding the project.
With the help of 15Five, managers can have meaningful conversations on how to lead employees and improve employees' performance. 
15Five is a free project management software through which you can save time and cost. You should not waste your money with bulky and expensive project management software.
Feature of 15Five:
Email invitation and reminders
Powerful question bank
One on one meeting
Performance evaluation of employees
4. Google Drive – File Storage and Sharing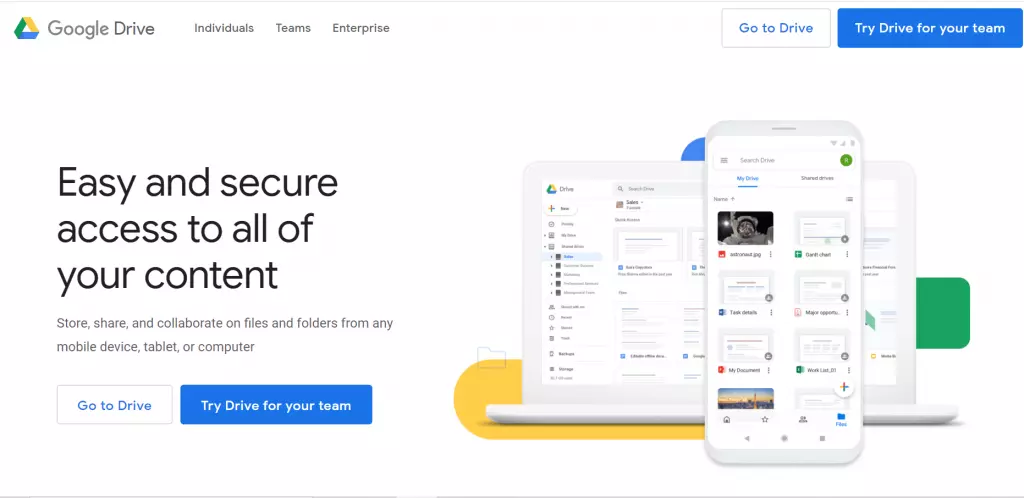 Google Drive is cloud storage that can store data and be accessed anywhere using your mail address.
Google provides various services, including docs, drive, sheets, slides, etc., which is very useful for a manager to handle multiple projects.
It helps in project planning, document management, team communication and collaboration, tracking productivity, etc.   
Google Drive offers different platforms like spreadsheets for real-time editing and collaboration. The project manager can share any files and folders with team members safely. 
It helps manage each project's timeline either for a full-time project manager or occasionally. Preparing a to-do list is essential to keep every project clear and organized, which can be done through the drive. 
Feature of Google Drive:
Cloud storage
Sharing files
Offline docs
Easy access to files
Google sheets
Backup pictures and information
Final Words
Project managers of large teams with a wide range of clients are required to manage multiple projects at any given time. It may look overwhelming in the beginning. 
But, you can become a pro in handling multiple projects simultaneously by incorporating steps like prioritizing tasks, taking breaks from multitasking, and making use of automation and calendars.
As it is not uncommon for team leaders to oversee multiple projects at the same time. Hopefully, our tips help you stay organized, meet your deadlines, and achieve your goals no matter what is going on in your program.