Best Tips for Managing Remote Employees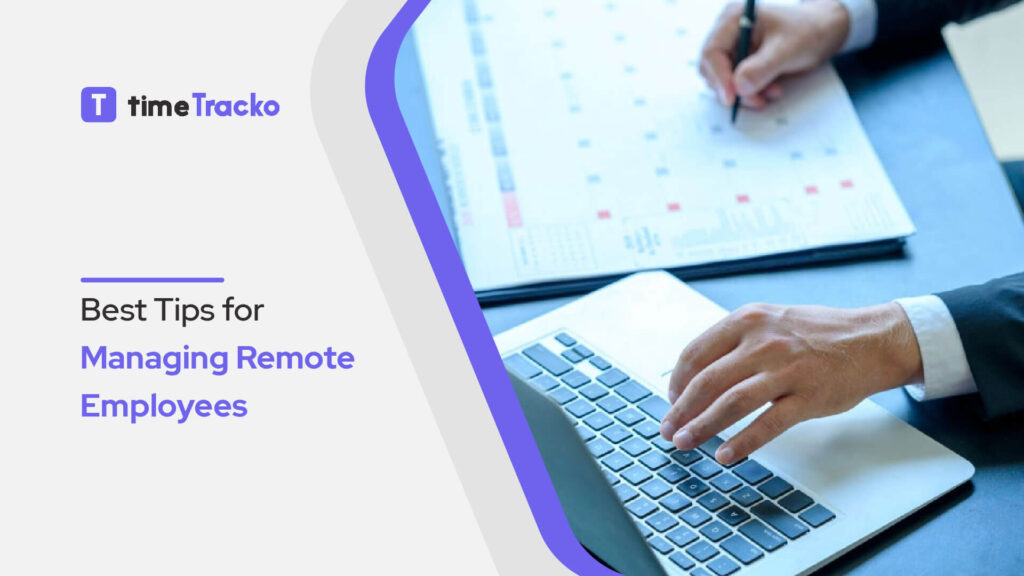 To manage a remote team, the manager should put little effort as many employees prefer to work remotely, and they are more productive than employees working inside the office.
You can increase your remote team's effectiveness and productivity by providing long-term support and making regular connections with all your team members as they are geographically dispersed.
You cannot meet your remote employees within a person, so you do not have the same control over remote workers for on-site employees. 
It is said that about 80% of remote workers feel less stressed and increase work efficiency and productivity as they get the freedom to work.
Most employees choose to work from home when given the option to work from any place they prefer.
When you manage your remote employees, it will be beneficial to you and your employees. It benefits you by saving the cost of an organizational setup, rent, assets, and many more.
Similarly, it benefits employees as they can have flexible work hours, work from any place they prefer, and feel comfortable.
They can also save travel expenses, canteen foods, traveling time, and spending time with family members.
However, some challenges might arise while working remotely, like lack of face-to-face supervision, social isolation, distraction at home, and so on.
Here I have mentioned ten tips for managing remote employees and increasing productivity.
Tips for Managing Remote Employees
Set Clear Expectations
Stay Focused on The Output and Goal, Not an Activity
Use Reliable Tools and Resources
Create a Communication Strategy
Trust Your Team
Track Work Progress Using Time Tracking and Project Management Apps
Celebrate Success and Fun Events Virtually
Give Priority to Video and Audio Calls
Establish Close Bond, Help, and Support Frequently
Engage Regularly
Set Clear Expectations
When your employees work from home, you don't know what they expect from you and are satisfied with the job. Also, employees might not know what you expect from them.
As a manager, you must establish clear and realistic goals and deadlines for your team and make them clear about how you expect the work to be done.
You need to be realistic and provide clarity on priorities, performance goals, and milestones.
In the remote working rule, you will not meet your employees in person, and you do not know how they are giving their performance.
Therefore, make sure you have clear expectations from those employees who are working with you virtually.
Also, employees have some set of expectations from their organization while joining the company. They have expectations like personal growth, job security, feedback on their work, incentives, trust, salary on time, etc.
Similarly, you expect honesty, better work performance, trustworthiness, etc., from your employees.
To make your employees fulfill your expectations, you need to clarify the work procedures on how you expect them to complete the work within a given timeframe.
When you cannot fulfill employees' expectations, they get demotivated and dissatisfied, resulting in unproductivity.
So both the employers and employees must be clear about each other's expectations that help maintain a healthier work balance.
Stay Focused on The Output and Goal, Not an Activity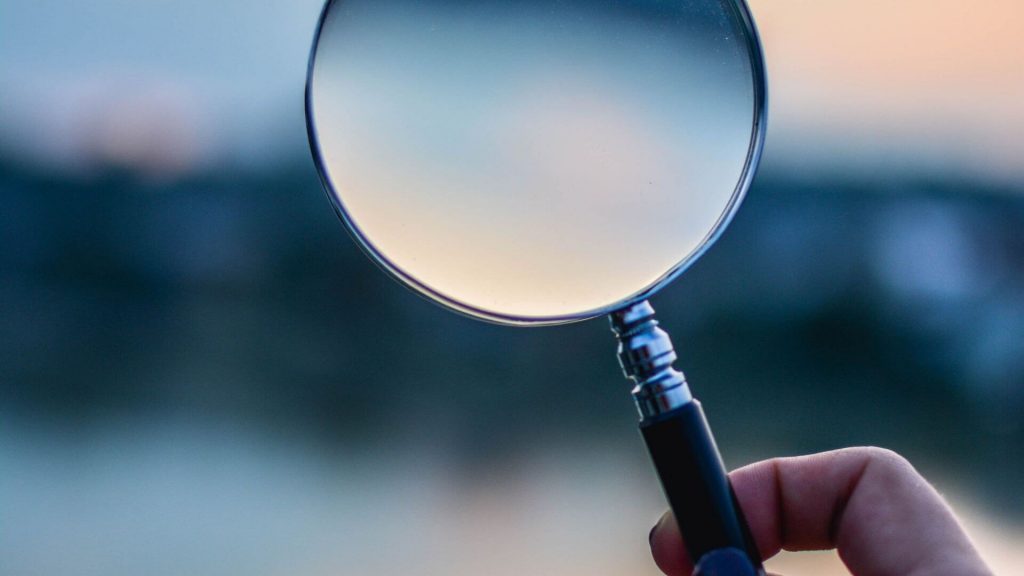 When you clear your expectations with employees, you need to focus on managing expectations and goals when implementing a remote workforce.
If you start to monitor every work detail of employees, they feel micromanaged, and productivity decreases.
Rather than constantly evaluating whether your team is productive or not, it would help if you focused on the output and when the outcome of the work your employees perform remains acceptable.
They can complete the task before meeting the deadline; micromanaging their activity is not necessary.
You need to trust your employees and allow them to perform in their way to work freely and deliver the output within time.
When you pressurize them, they cannot focus on work and deliver a sound output, and your goal might not be fulfilled.
You need not worry about what is being done but concentrate on accomplishing your goals fulfilled. 
Instead of focusing on employees' activities, please encourage them to give the best performance, and help them when they have problems.
When you are unsatisfied with the output, provide the necessary feedback to improve it another time.
Use Reliable Tools and Resources
Managing remote teams requires very reliable and strategic tools and resources. Modern technology has invented various tools and equipment that help you get the work done faster when you invest in reliable tools.
You need to identify the right tool for your job and remote team, as it is impossible to get things done when you are not using reliable tools for effective collaboration.
Similarly, you can develop a straightforward process and provide training and knowledge to your team to use such tools.
When you and your team have everything required to perform the task, you can save lots of time to stay productive.
If your team can quickly address any questions or concerns, they can stay productive all the time. You can provide cloud-based documents to employees that can solve troubleshooting issues.
For example, you can use different online project management tools that manage every project with a few clicks and help in boosting teamwork and productivity.
It also increases collaboration among the team members and helps in effective work management.
But you need to identify reliable tools that will help your remote teams to download files, have effective communication, schedule work, and so on according to the number of employees, size, location, and budget.
Create a Communication Strategy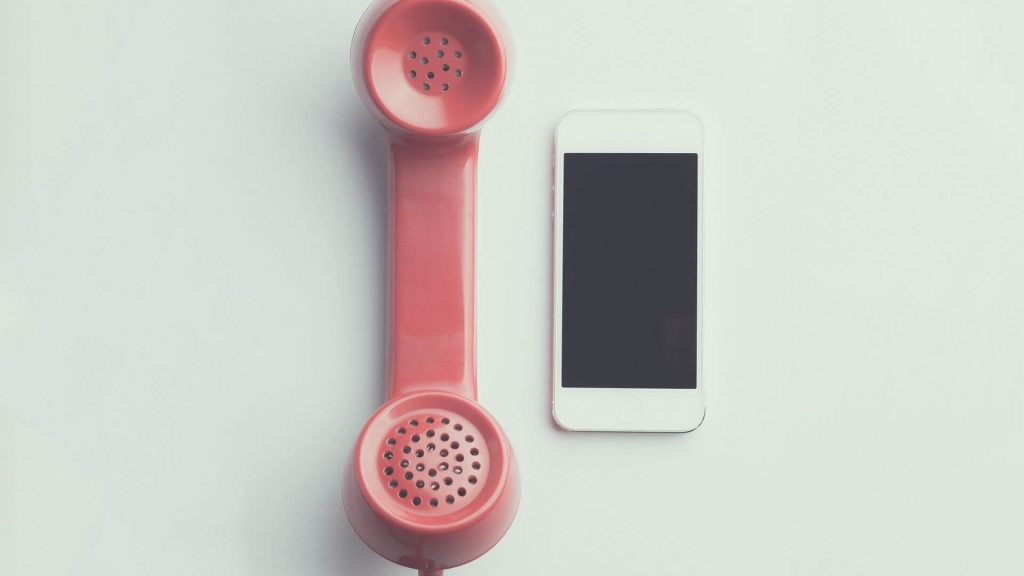 Managing a remote team's productivity depends on communication strategy. Different communication tools are used to develop a communication strategy.
You need to provide feedback on employees' work, supervise and motivate them to give better performance.
You should also notice employees' shifts and discuss project deadlines, new projects, work procedures, and more.
In a remote workforce, reliable and robust communication tools are only the way to stay connected with team members as all are geographically dispersed.
The more you increase communication, you can create a stronger team. So communication strategy is essential while leading remote teams.
To develop this strategy, you can create a weekly one-on-one meeting and make a discussion on the agenda.
There are many communication tools like Skype, Zoom, Slack, Fleep, etc., that you can use for communicating with remote employees strategically.
Trust Your Team
It is challenging to trust remote employees as a manager cannot keep an eye on employees. You need to develop trust and transparency with employees.
The employees need to perform their duty honestly, and the employer needs to develop trust.
Once you assign tasks to your employees, do not micromanage them and then perform work in their way to become more productive.
You can assign them a deadline and wait for the final output they deliver.
Sometimes companies having a remote workforce create doubt about whether the work gets completed within time and at the same level as if they were in the office or not.
When you trust and have confidence in your employees, they will do the right things at the right time and give the best performance.
Track Work Progress Using Time Tracking and Project Management Apps
While managing remote employees, you need to use online time and project tracking tools to track the progress.
It is impossible to supervise every employee in remote working culture and evaluate their performance personally as working physically inside the office desk.
While working from home, employees get freedom, and some of them might end up being unproductive all day when you do not evaluate their performance.
Therefore, it is essential to use time tracking software and track the time to know how much time they spend working and whether they improve performance.
There are different time tracking tools like timeTracko, TimeDoctor, RescueTime, Toggl, and many more with varying features like time tracking, project management, monitoring employees' productivity, tracking billable and non-billable hours, and so on.
These tools help you establish trust with employees to see their performance from a dashboard in real-time.
Similarly, different online project management tools like Jira, Asana, Trello, Github, and more help you manage every project.
It helps you to organize every file and document in a single place and keep it securely. 
Celebrate Success and Fun Events Virtually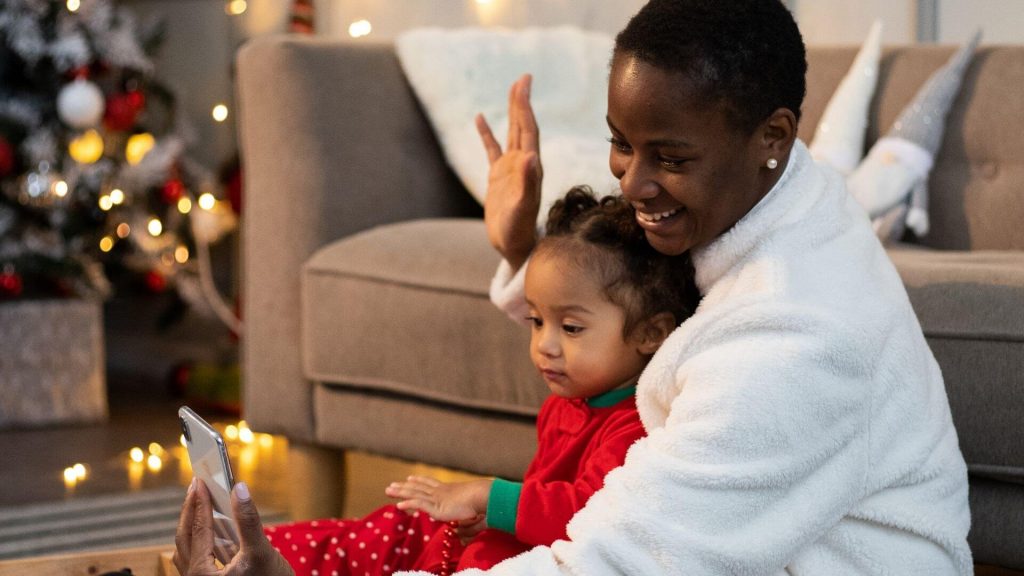 Celebrating some special occasions and fun events virtually creates a strong bond among colleagues. Occasions like birthday celebrations, new year, festivals, etc., can be celebrated virtually by inviting all the team members.
Similarly, all the employees are equal members of a company, so once you accomplish a specific goal and succeed, you can celebrate the happiness of success together virtually.
Also, as a manager, you need to make your employee happy and satisfied with their job. Therefore, sending them occasional gifts can also be fruitful.
Similarly, working continuously can be tedious for employees, and they might not correctly focus on work. So, organizing some fun events virtually can be productive.
You can organize virtual workouts in a group, lunch breaks, playing online games, family discussions, and so on that helps to create a bond among the team members.
Give Priority to Video and Audio Calls
While managing your remote employees, you need to prioritize video and audio calls instead of text to communicate effectively.
You can encourage your employees to use video conferencing tools and make audio or video calls whenever they ask questions.
For quick responses from employees, audio and video conferences are a better platform as everyone might not work simultaneously.
Making any decision for your team becomes quite a hassle with text messages as everyone does not reply instantly.
Instead, you can invite all your colleagues to the video conference to discuss the work by scheduling an appropriate time when every employee becomes available for the meeting.
For virtual employees, it is essential to schedule a time and look at one another while talking.
You can use different apps like Google Meet, Google Hangout, Zoom, Jitsi, Skype, Microsoft Teams, etc., to work with your clients and talk with employees.
Video conferences and audio calls make employees more connected with colleagues instead of communicating with text messages.
It is an effective way of improving the communication skills of remote employees and keeping them connected with co-workers.
Similarly, you can get a chance to see your employees' body language, expression, listen to the tone, language of speaking, and determine their confidence level, which might not be possible with text messages.
Thus, companies in the remote workforce need to prioritize audio and video calls to talk face-to-face, which helps develop a communication strategy.
Employees feel better while working virtually and being connected rather than working alone.
Establish Close Bond, Help, and Support Frequently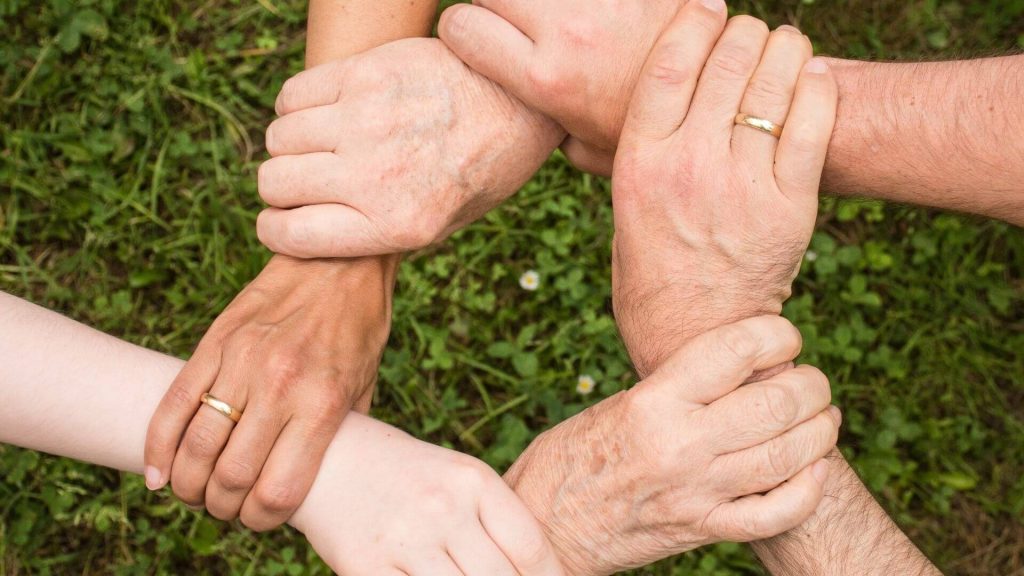 As a manager, you need to establish a close bond, help your team members, and frequently support them when a problem arises.
You can empathize and appreciate their families' commonalities, hobbies, shared beliefs, culture, and so on.
Also, while working, you can use shared files, docs, spreadsheets, phone calls, chat, video conferences, etc., to make the bond strong and always get connected.
Similarly, remote employees work alone, so they do not have co-workers around them who can help them figure out the solution to problems they cannot solve.
So as a manager, you must help them to solve troubleshooting problems.
Engage Regularly
As a manager, you need to take a moment to engage with your remote team members regularly at least once a day, either through email, chat, instant message, video call, or phone calls.
It makes the communication process strategic, and employees can reference any questions or issues they have.
The longer you get engaged with employees, the more productive you become. When you do not get engaged, employees may get back, leading to poor performance and turnover.
Therefore, when you keep interacting and engaging with team members, they feel motivated and valued, either remotely or from an office.
Conclusion
In conclusion, the above tips help you manage your remote teams and maximize the organization's profit.
For a manager, each of the tips seems simple but not more comfortable to manage. All of them require time, attention, consistency, and priority.
Once you manage these tips, you can create long-term support for your remote teams, and your organization will benefit.
How do you manage your remote employees? If you have further tips, please mention them in the comment section below.
Related articles